For what seems like the 20th season in a row, the Panthers are entering the free agency period of the offseason with little to no cap space. Some of this is understandable and even somewhat desirable – in reality, not being flush with cash is an inevitable consequence of having a talented roster over any length of time – but there are also plenty of examples of teams whose cap issues are not the result of strong performances on the field.
The Panthers issue is likely a mixture of both scenarios, as Cam Newton and Luke Keuchly are getting paid because they are great players, but contracts like those given to Matt Kalil and Captain Munnerlyn don't look as smart right now. What this means for 2019 is that, according to Spotrac, the Panthers have a bottom-ten number in terms of available cap space. Even though releasing Torrey Smith and Da'Norris Searcy would free up an extra $6m or so, that still doesn't leave the Panthers with loads to work with going into free agency.
So far, so glum. But the key to this is that things can actually get better for the Panthers in the near future – but in order for that promise of future cap health to come to fruition, the Panthers need to do some things to help themselves. So, to get to the point, what is it the Panthers need to do to help themselves and what could this cap heaven look like?
It starts right now.
Cutting The Dead Wood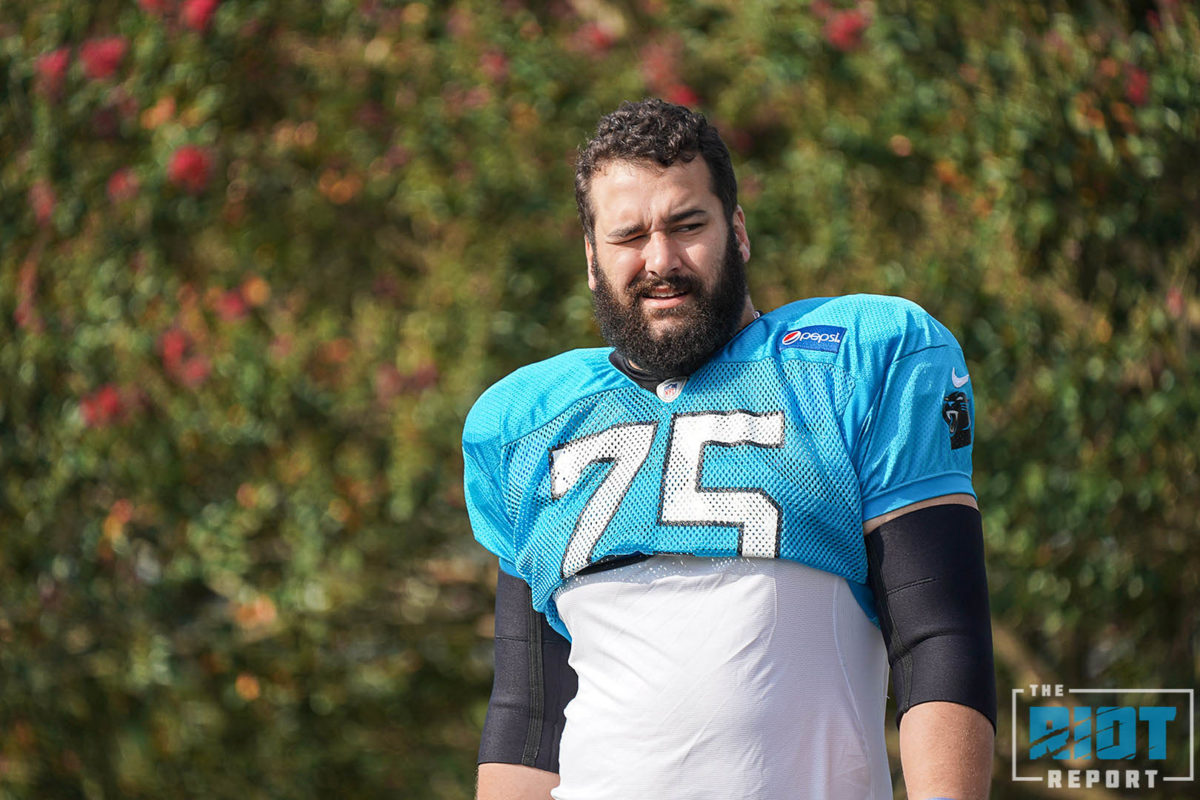 The worst thing teams can do in terms of their cap space is to tie down large amounts of guaranteed money in contracts with mediocre players who don't offer a huge amount of value above replacement level options. The most common form this takes is when teams paid average starters with one good year like they are stars – this is particularly true on the offensive line when the money that players can expect to get on the open market is, quite frankly, completely insane.
The Panthers actually haven't done terribly in this regard, with very few significant contracts to have to get out from under – but nobody's perfect. There has been a lot of talk about Greg Olsen potentially retiring to go and work as an analyst, and while there is a slight chance he does that this season, there is an even greater chance he does so next offseason. As good as Olsen has been, his recent injuries have made it harder to see him as a significant asset, and the fact that the Panthers might get out of his $11.8m cap hit for 2020 is something that's hard not to see as a positive. Even if Olsen doesn't retire, the Panthers are able to get out of $8.1m of it by releasing him – that is a lot of cap space.
The other major cap savings is Matt Kalil, as while the Panthers can't really afford to formally release him until well after most of free agency has concluded this offseason, they are going to be able to get out of $6.1m of his 2020 cap hit if they release him before next free agency. Of course, as things stand right now, they don't have an option at left tackle to replace him, but this appears to be a priority for this draft.
The final player they could potentially look to move on from is Dontari Poe – while I think he should see a significant increase in his production with Rivera taking over play calling and Eric Washington back in charge of the front seven, the $10m in cap space they can save by releasing him next offseason will be hard to ignore if they think they can get a replacement for much less.
Olsen, Poe and Kalil are all decent players – Poe should probably still be considered a good player and Olsen was once a great player – but given that the Panthers can save a combined $24.2m by releasing them in the next year, they are all players who might not be with the Panthers for the 2020 season, but whose absence would grant the team a huge increase in cap space. However, you can't just release players if you have nobody to replace them with.
Which leads to our next point.
Draft Well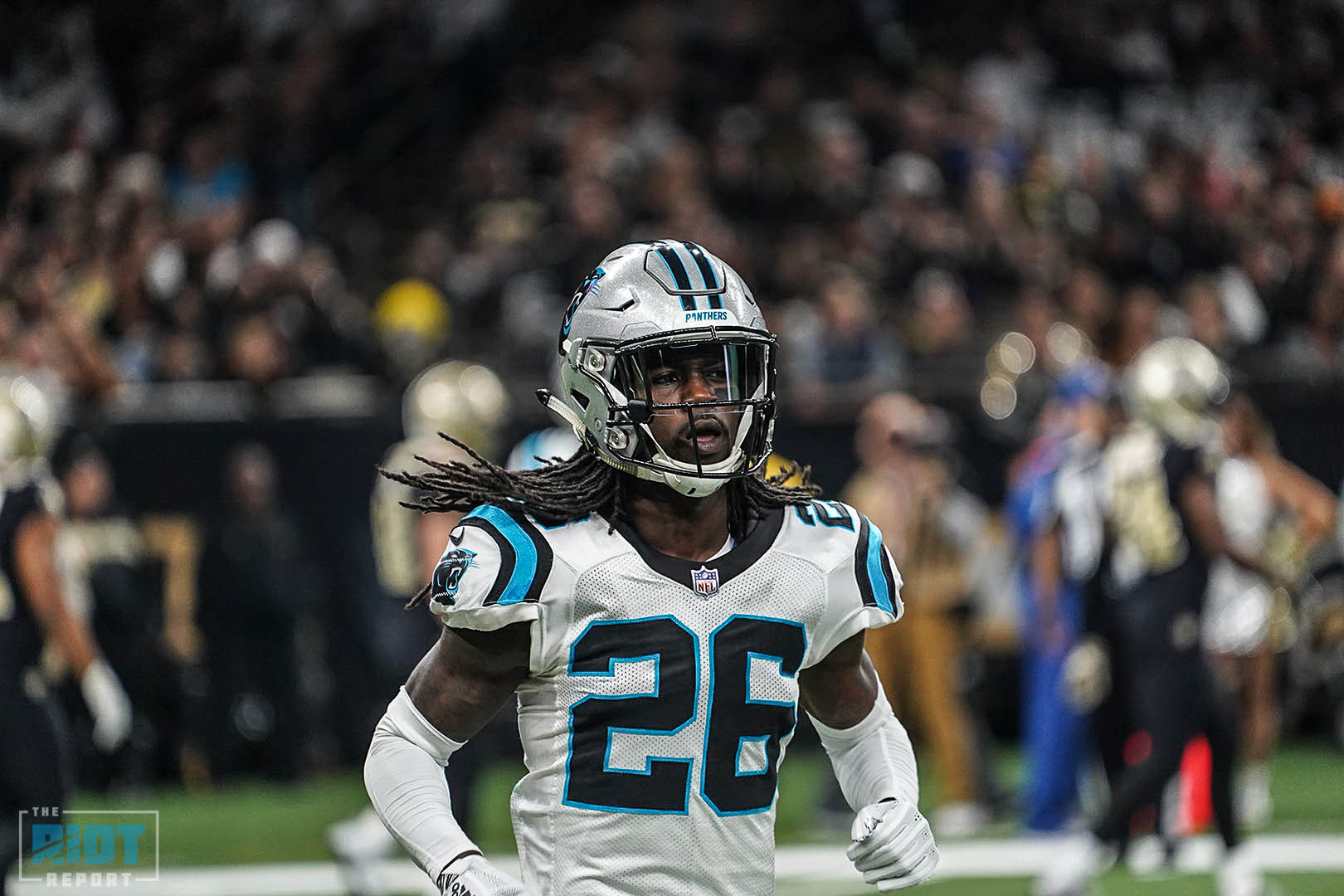 This might seem obvious, and for the most part it is, but drafting well is hugely important for a team's cap space. Depending where the Panthers end up picking in 2020, they can expect to spend somewhere between $15m and $20m on the 2019 and 2020 draft classes combined in the 2020 season. Given that that is likely to be for around fifteen players, that is actually very good value-per-player, and the effects of that can be enormous.
First, by drafting well it makes it easier to move on from overpaid veterans. It is fine talking about releasing Poe and Kalil, but if you have nobody to step in to replace them, you could well end up paying just as much to find a solution on the open market in order to avoid seeing a significant dropoff in performance. If the Panthers are able to draft a starting left tackle in the first round of the 2019 draft, for example, even if this player is only a mediocre starter by NFL standards, that will likely save them the better part of $10m per season compared to what that player would cost to get as a free agent.
Of course, there is a much greater risk associated with drafting players than signing them as free agents, and that is why it cannot be assumed that the Panthers will have all of their 2019 draft picks on the 2020 roster, let alone their 2018 draft picks – but if they are able to fill major holes with draft picks, that can save an awful lot of cap space.
The other key with draft players, especially on the final day of the draft, is finding good quality depth for cheap. Draft picks like Jermaine Carter, Jr. and Andre Smith, for example, likely saved the Panthers a few million dollars compared to what signing players of their quality might have cost in free agency. That might not sound like a lot, but if you can draft your backups and special teamers rather than having to sign them, that builds up to quite a hefty cap hit.
It would be a shock for the ages if all of the Panthers' 2019 draft picks becomes starters, but if they are able to find a couple of starters with the rest offering depth and rotation value, that can be the difference between spending $500,000 on a back-up SS and the $2.85m they are due to pay Da'Norris Searcy in 2019.
Up Next: How To Get To Heaven