The Pending Free Agents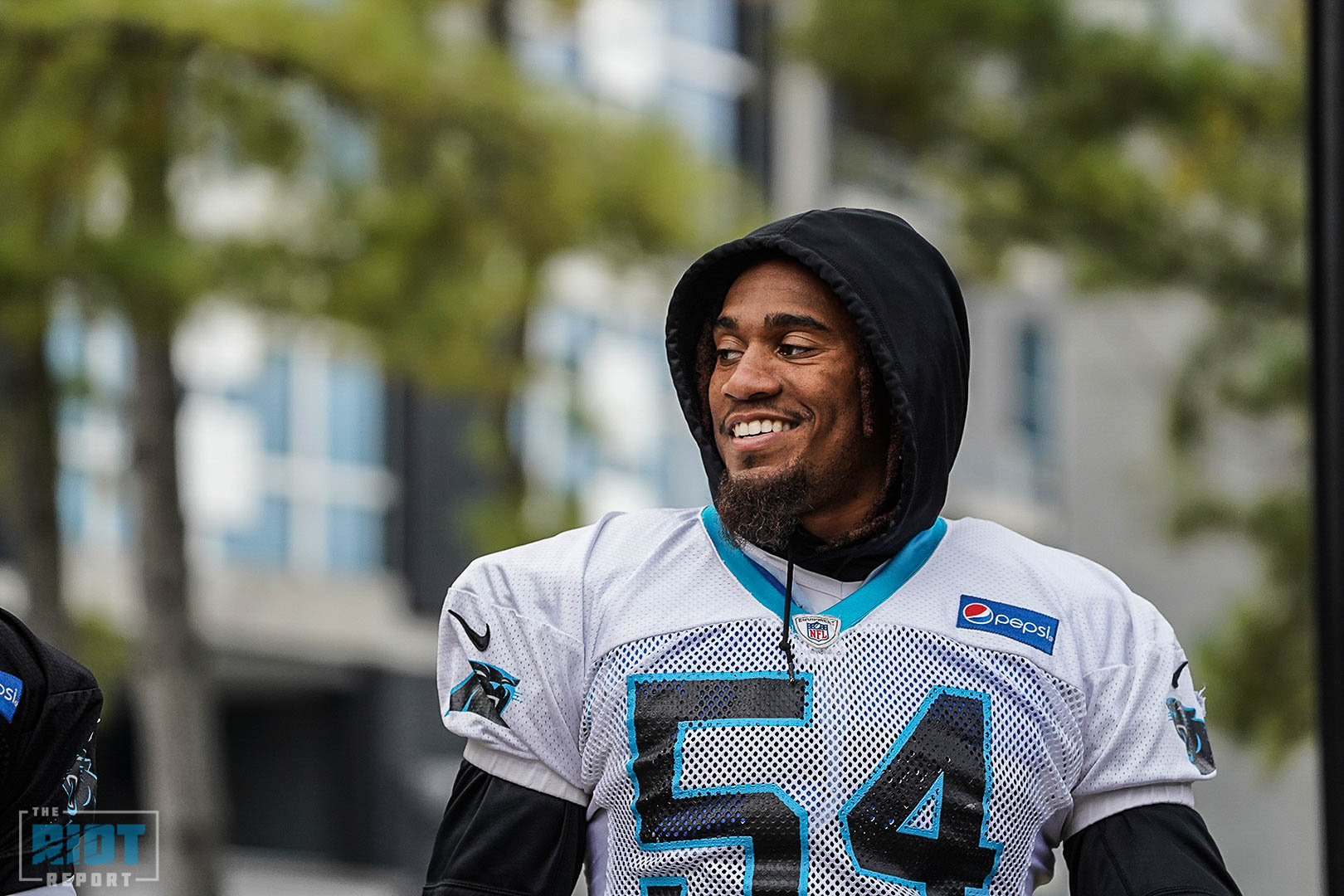 Well, for a start, there are a number of pending ERFAs and RFAs – 22 in fact; while most of these are players who are unlikely to still be on the Panthers' 2019 roster let alone the 2020 one, if they want to bring back players like Bryan Cox, Kyle Allen, Efe Obada or Damian Parms, they should be able to do so at minimum expense.
There are also two players the Panthers have 2020 options on – while it is highly unlikely that they look to pick up Vernon Butler's, bringing Jarius Wright back for $2.5m would seem to make a lot of sense.
There are, however, players who are likely to be on the 2019 roster that are going to be UFAs in 2020. There is a chance that Searcy and Smith aren't on the 2019 roster in the end, but if they are and the Panthers want to bring them back, they'll have to pay market value to do so – the same is true for potential 2019 depth piece Kevon Seymour.
The five big names, however, are Greg Van Roten, Mario Addison, Shaq Thompson, James Bradberry and Ross Cockrell. It is unclear whether Van Roten will start again in 2019, but if he is seen as a viable starting guard hitting free agency he is likely to get paid north of $8m – it's not going to be apples to apples, but 30-year old Roger Saffold is going to get paid this summer . Similarly, it's not yet clear how big a role Cockrell will have, but his free agent value will depend heavily on whether he is seen as a rotation piece or a starter – inside cornerback Justin Coleman just got a four year, $36m deal from the Lions.
There is little doubt, however, that Addison, Thompson and Bradberry will be starters this coming season, and while none are likely viewed as elite players quite yet around the league, Josh Norman saw his value skyrocket after one strong full season. Bradberry and Thompson in particular are players that the Panthers will have to decide if they want to resign during the 2019 offseason and not take the risk of a bumper season taking them out of their price range.
So there's a lot of information to digest there, but the big takeaways are these: the Panthers don't actually have a lot of players hitting free agency in 2020, and while there are a couple of nice rotation pieces in that grouping and a few starters, there are no cornerstone pieces due for new contracts who the Panthers should be looking to throw $15m+ at – depending on how highly you value Bradberry and Thompson, of course. Bringing these players back at appropriate prices will be crucial in allowing the Panthers to go forward with a healthy cap situation into 2020.
This also doesn't account for possible extensions for Cam Newton, Luke Kuechly or other players – but those can be finagled and structured so the hits in 2020 are actually lower than they are right now.
Getting a team's cap situation in order isn't a simple matter and there are a lot of variables that make speaking in certainties extremely difficult. But what is certainly true is that the Panthers are able to free up a lot more cap space next offseason than they have been able to do in 2019 and that they should be able to do so without having to move on from any foundational players. If they are able to draft themselves into a position where they are able to use free agency to target specific gaps rather than having to rush to find bodies, then they have a real chance of having their 2020 signings dictated by who they like, rather than who they can afford.