The Panthers are now in a new era – a new Head Coach and new coordinators and what is going to eventually be a new roster is just around the corner. Over the coming months, there are going to be an awful lot of conversations, both at Mint & Morehead and around the Carolinas, about what the Panthers should do in free agency and the draft, but in order to understand what the Panthers should do, it is first necessary to understand where the Panthers stand from a roster perspective.
You can't buy the groceries without knowing what's in the cupboard.
This is especially important if the Panthers are going to rebuild – while this opens up the Panthers to using the draft and free agency to build talent rather than simply to cover a leak that springs up, it is important to know what you have available at each position in order to inform how you look to amass talent. With that in mind, over the coming weeks, we'll be going through each position on the roster and examining who the Panthers have, who they might have, and where that leaves them entering the offseason. Check out the first iteration here:
Our breakdown of where the Panthers' roster stands now moves on to the big one – the quarterbacks. While there is no guarantee that anything at all changes – there are no pending free agents, after all – this is possibly the position that could see the most significant change of all.
No need to beat around the bush…
Cam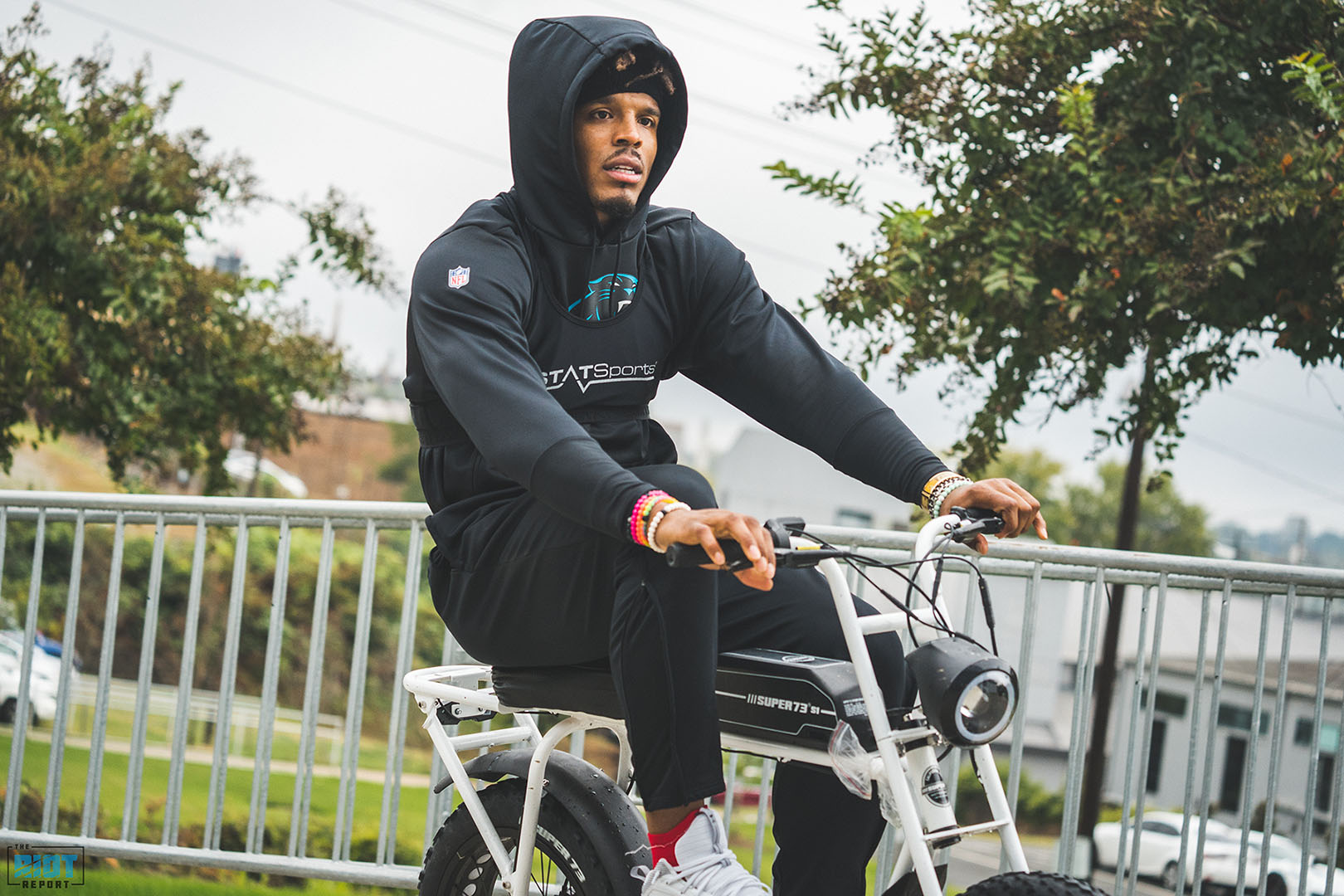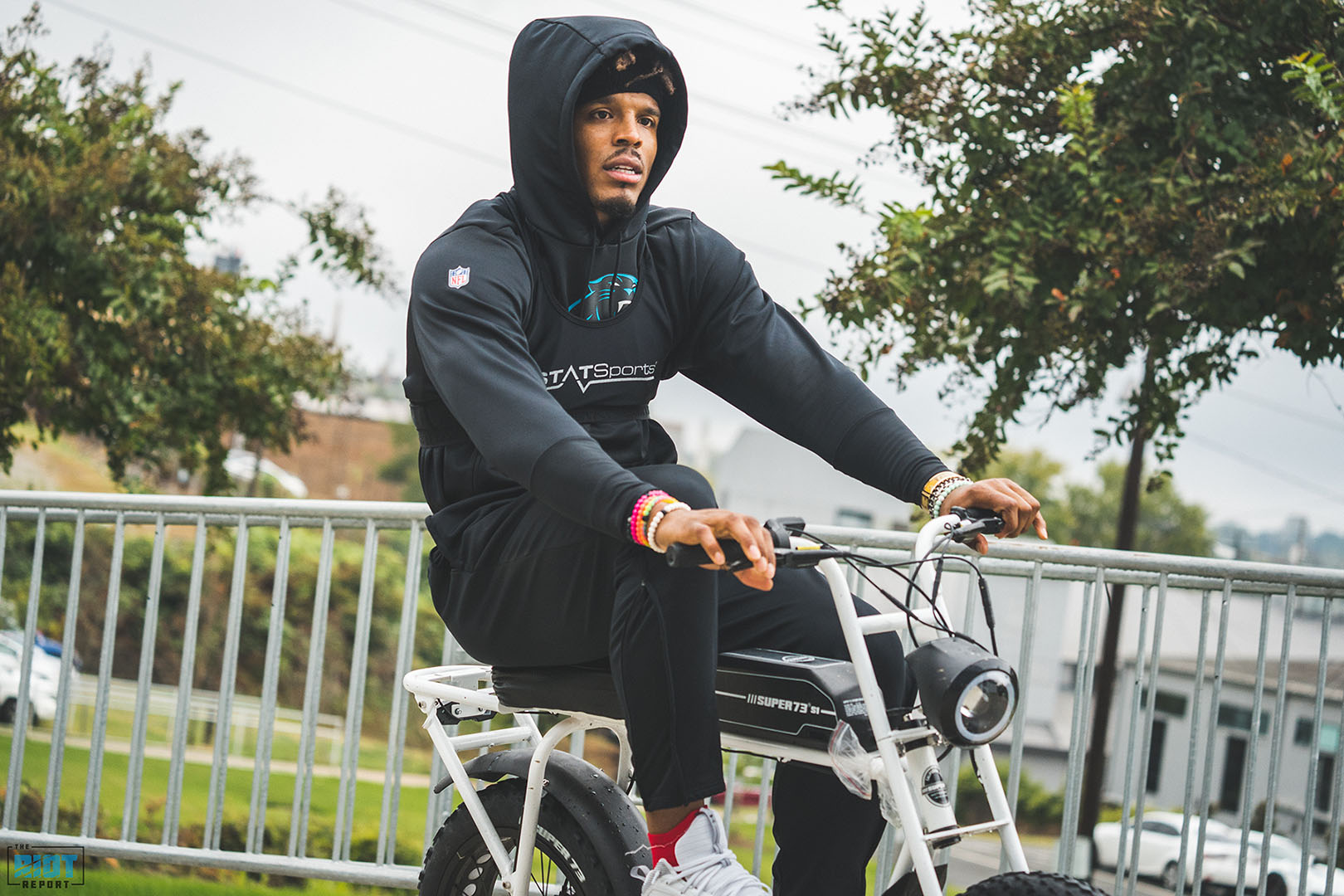 What the Panthers are going to do with Cam Newton – and how much Cam really wants to be in Carolina, despite his public declarations – are going to be the questions which hang over the Panthers' offseason until we get an official answer or see Newton in Spartanburg. If Cam does stay, it will be dependent on him playing out the final year of his deal as a prove-it deal, as the Panthers' biggest hesitation in brining him back seems to be, quite sensibly, that they don't want to get caught on the hook for a huge contract for a player who isn't healthy.
If Cam does come back, the question becomes more around how healthy he can be – and for how long.
If he doesn't, and the Panthers find a willing trade partner who can offer what his new coaching staff and owner deem enough to take the risk of him returning to form in another uniform, the rebuild is probably going to be a pretty significant one. An awful lot has already been written and said about what Cam and the Panthers might or might not do – needless to say, there is no need to go through it all again here, but this is ultimately going to be the decision that gets the most play between now and the start of the 2020 season….and it will ultimately determine a lot of what happens, not just at quarterback, but over the whole roster due to the difference in timescales between his return and his absence.
The Other Guys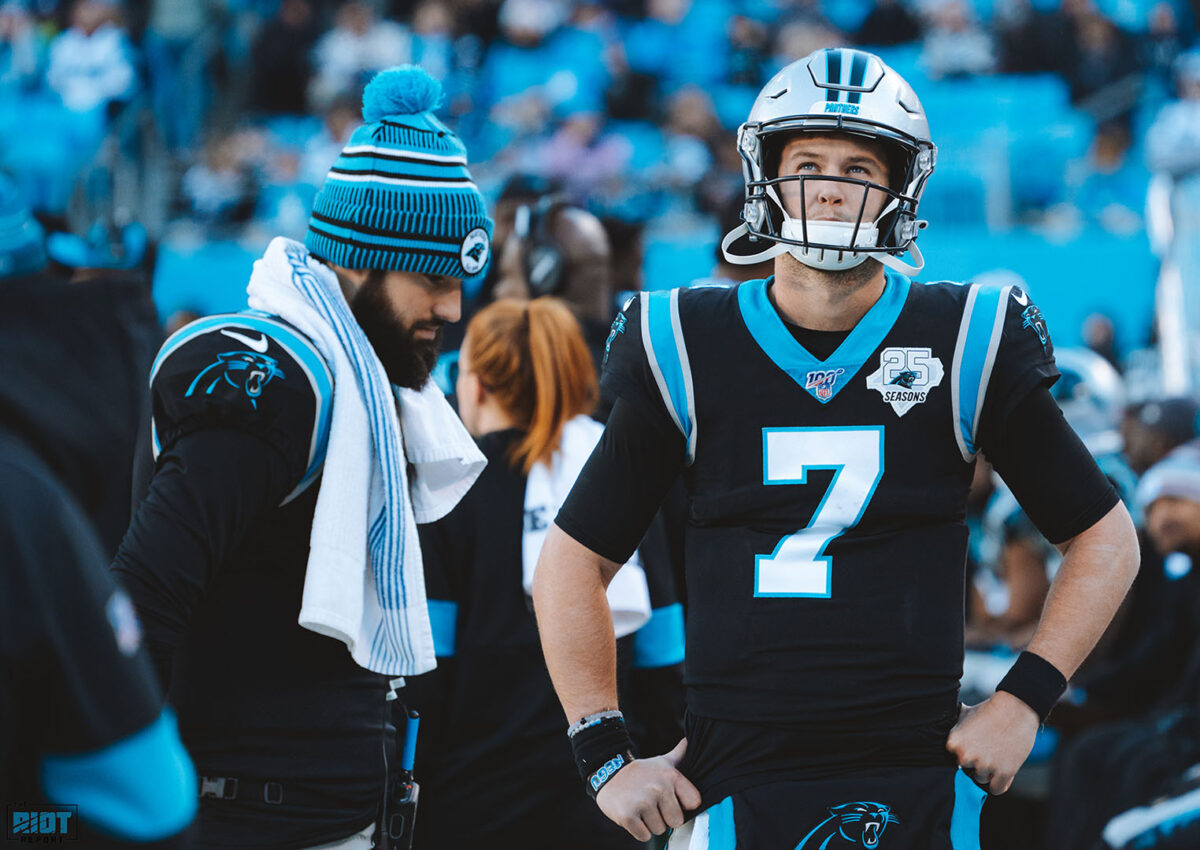 While Kyle Allen is technically a free agent, as an ERFA, he is so cheap to bring back that it would be extremely surprising to see the Panthers not opt to do so; while neither he nor Will Grier can assume they will make next season's roster, it would also be a very odd situation if neither of them did. If the Panthers were looking to compete again next season and Cam was coming back, it might have made some sense to try and bring in another veteran to offer a different option, but it seems far more likely that the Panthers will either sign a veteran to start in the short term if Cam does leave or draft another young quarterback to compete with Will Grier while Kyle Allen assumes the backup role to Cam if he stays.
For Grier, things are probably less certain – he was far from impressive during his game-and-a-bit runout at the end of the season; while this wasn't a great situation for any quarterback to be put in, the Panthers likely won't be able to justify keeping him around much longer if he clearly isn't one of the three best quarterbacks on the roster in training camp. That does seem a little extreme less than a year after the Panthers selected him at the back end of the third round, but if the Panthers are going to rebuild, part of that involves being realistic about where they are – given that Will Grier will already be 25 by the time the draft rolls around, it is hard to justify a significant amount more patience.
In terms of what the Panthers might do at quarterback this offseason, it unsurprisingly comes back to what happens with Cam Newton.
If Newton departs, it seems likely that the Panthers will either trust Kyle Allen can cover as a worst-case scenario in the short term or look to add a veteran such as Marcus Mariota or Teddy Bridgewater in free agency – possibly on a medium-term deal where the Panthers can offer them a chance to get their careers back in gear while the Panthers get some time to work out their quarterback situation without having to stick somebody out there who makes it hard for others to do their jobs. Newton himself may view this year as a chance to prove himself while the rest of the roster builds around him.
It would be a surprise given the uncertainty around Cam's health for the Panthers not to have some interest in this quarterback draft class, but even if they do go the deep rebuild route, they would be wise to have some patience and build a roster before investing serious assets in a quarterback — unless they think an opportunity is just too good to miss.