Don't worry, the 2019 season is nearly over.
Frankly, based on the game against Indianapolis, there's a chance the Panthers think it already is. Having said all that, the Panthers will definitely be playing against the Saints on Sunday, and while it Is a game where the Saints have an awful lot more to play for than the Panthers, this is a final chance to watch some Panthers football until next September – not only that, but a game where fans and coaches alike can learn a little more about the team with an eye now very much on the 2020 offseason.
So why should we be watching on Sunday?
Will Grier, Part II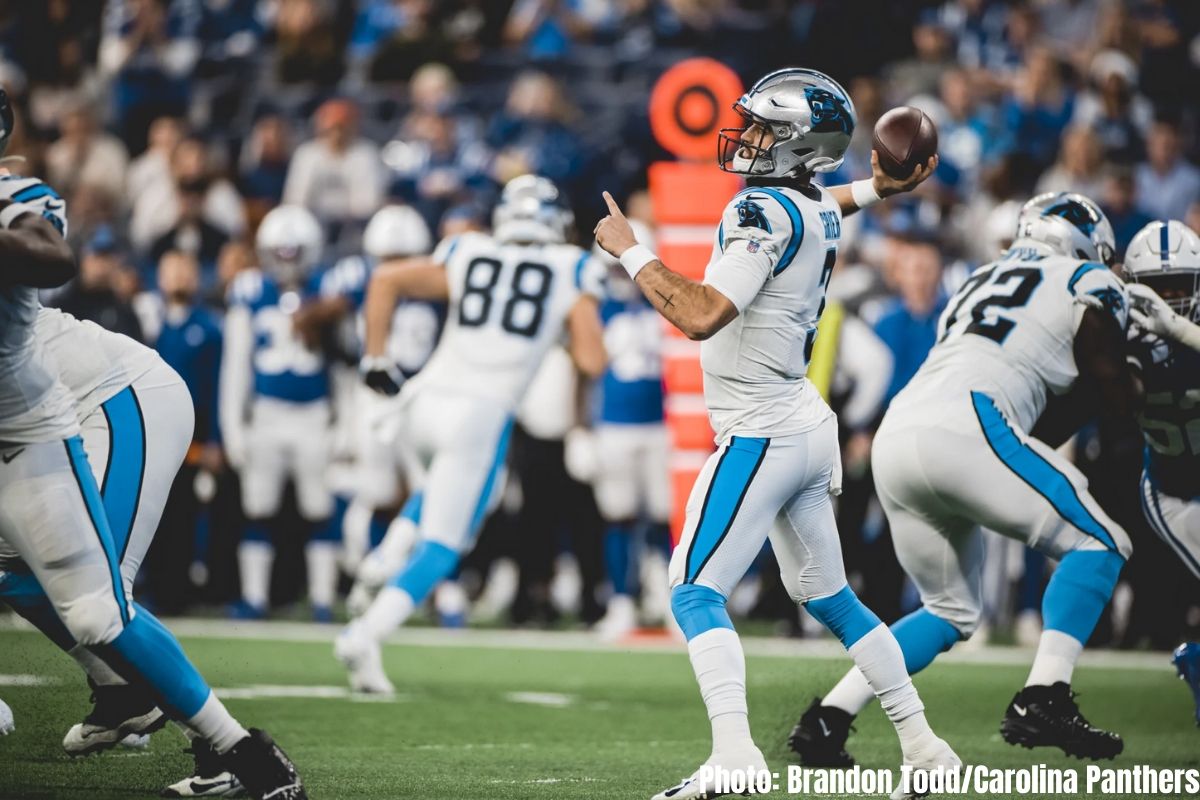 Will Grier's debut against the Colts was somewhat mixed. While the numbers looked very poor, his three interceptions probably weren't as bad as might initially seem, and he did show some nice bits of pocket awareness while also struggling to push the ball down the field with much consistency; he also failed to show quite the same touch down the field as he did in college. Without dwelling on last week too much, Grier didn't look as completely lost as he did in the preseason, but it's also hard to say that he showed much to make the Panthers think he has the chance to be a good NFL quarterback.
Of course, the game got away from the Panthers pretty early on on Sunday – with DJ Moore also going out early and the Panthers having to adjust on the fly, it wasn't a great game to judge him on in isolation – but he will get another chance against the Saints. He doesn't need to be a star against a good Saints defense, but the key will be building upon what he showed against the Colts. Having now got the nerves and excitement of his first start out of the way, and having now been through it once before, he should start to show some gradual improvement.
As with everything, the key is about evaluation based on realistic and fair expectations – for Grier, that means showing the upside he flashed as a prospect in terms of his deep ball while showing some improvement compared to his game against the Colts in terms of the intermediate game. With a new coaching staff likely on the way and potentially a lot of change coming in Carolina, Grier might not get a second chance to prove himself as a potential starting quarterback in the NFL, and he needs to make the most of that.
Defensive Depth Exploration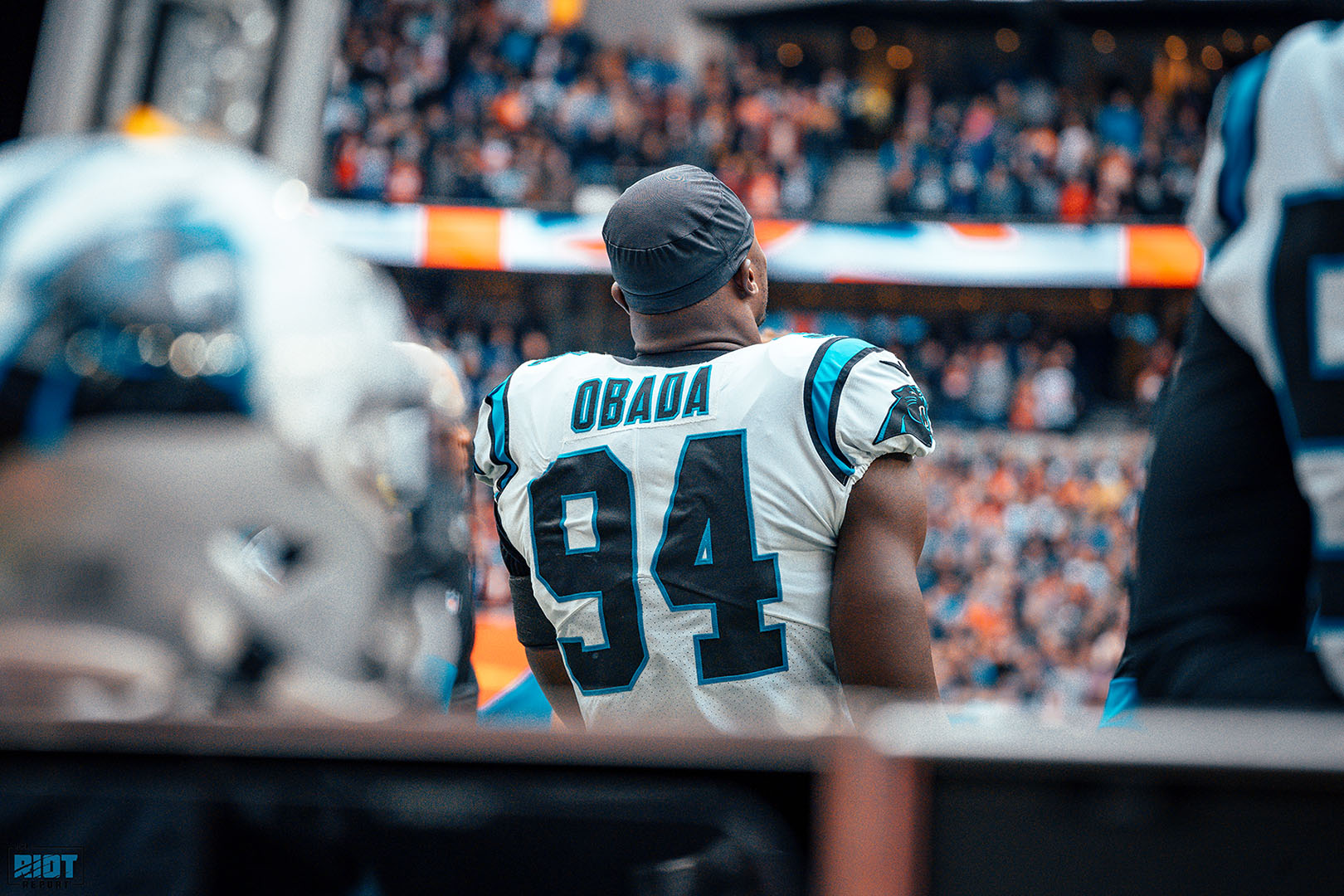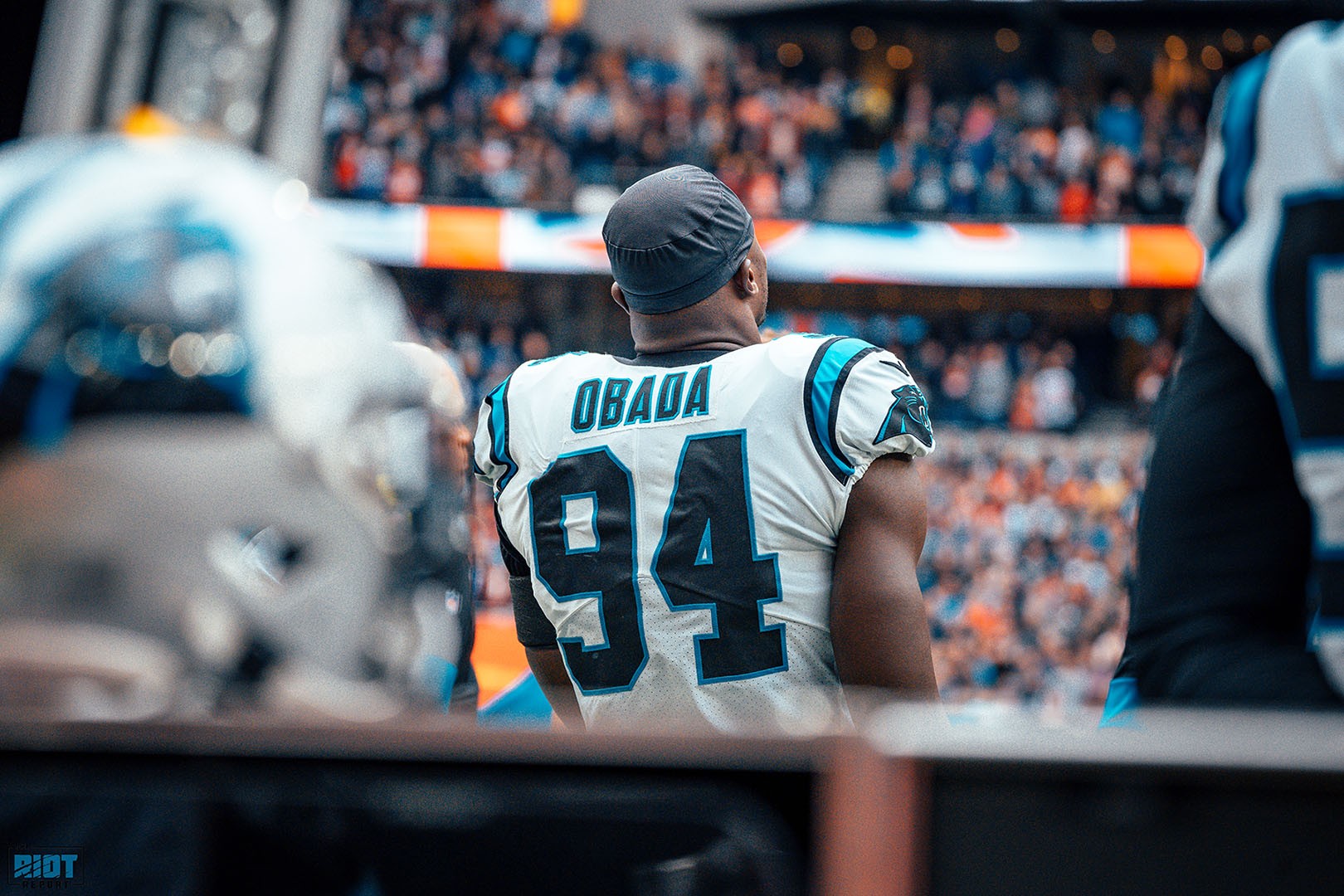 The Panthers have made it clear that they plan to use their starters on both sides of the ball to begin with on Sunday, but there is a reasonable chance that the likes of Kuechly, Bradberry and Reid all get pulled at some point of the game – with Shaq Thompson out already and Vernon Butler potentially inactive, this could mean that the Panthers defensive depth pieces get their most extensive run-out for a while. Jermaine Carter will start the game in place of Thompson, but if Kuechly does get pulled at some point, that could allow the Panthers' fans and coaches to take a look at one or both of Andre Smith and Jordan Kunaszyk, neither of whom have really had a chance to make a firm impression, to this point, in their respective careers.
Similarly, players like Christian Miller, Efe Obada, Marquise Haynes and Wes Horton, who have all had some playing time this year, could all see far more extended playing time, and with the Panthers having so many free agents on the defensive line this offseason, this could go a long way to informing the Panthers decisions about who to bring back, who to sign and who to target at various points in the draft. Similarly, with the likes of James Bradberry, Tre Boston and Ross Cockrell all also hitting free agency, giving some playing time to the likes of Cole Luke and the recently signed TJ Green could help to inform the Panthers situation heading into the offseason.
It is unlikely that somebody who has yet to see the field in a meaningful way so far this season suddenly comes out and looks like a superstar, but one of the biggest issues the Panthers have faced over the past five years or so has been their lack of depth at a number of positions; while Rivera was historically very loyal to many of the guys around the edge of the roster, a new regime could be far more willing to bring in a load of new faces for roster spots 26-53 and see who sticks, and the best way to inform that process is to know how good the depth players you have actually are.
Christian McCaffrey's Milestone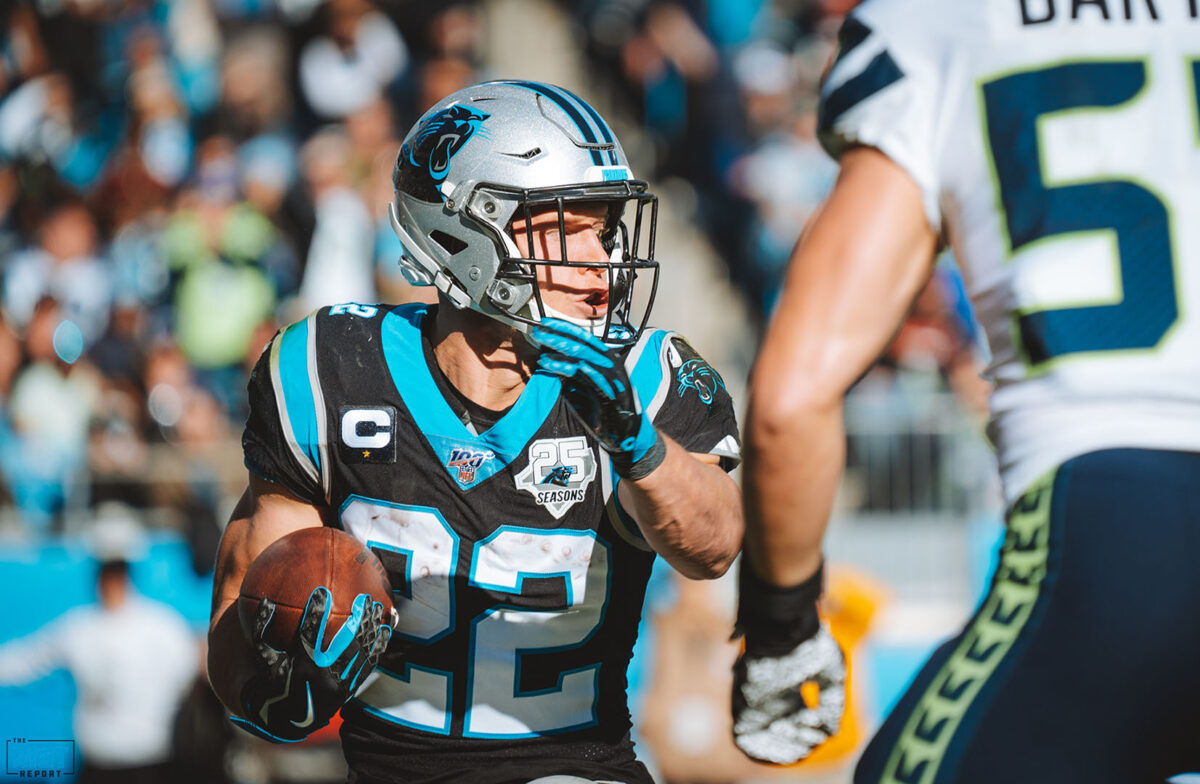 CMC is currently just 67 yards short of becoming just the third player ever to have a 1,000-1,000 season and 106 yards short of becoming the first player ever to record a 1,400-1,000 season. While the Panthers will continue to talk about it being more about the team than the individual, they are also making no secret of wanting to help McCaffrey reach this particular milestone. 67 yards receiving shouldn't be taken for granted, but that is about his average for the season and going against a Saints defense that is comparatively weak at linebacker, this is very much something that could be achieved.
To do this, the Panthers offense is likely to have a similarly strong McCaffrey flavor to last week – while the Saints aren't going to be taken by surprise by the Panthers looking to get the ball to CMC, neither has any other defense this season. McCaffrey had 64 yards rushing and 69 yards receiving against the Saints in New Orleans earlier this season, and that would be just enough for him to surmount this milestone if he is able to repeat those numbers this time around.
Of course, the other part of this is how long the Panthers are willing to keep McCaffrey in the game in order to allow him to chase these stats. In an ideal world, he will have managed to reach this point well before halftime and the Panthers will be able to pull him in order to both protect him and allow the likes of Reggie Bonnafon to have a more extended run-out. If McCaffrey is still in late in the game chasing receiving yards, it might be enough to allow him to reach his goal, but I'm sure all involved would like to see him do so without looking like the Thunder allowing Westbrook to gobble up every last rebound.
Offense Skill Positions Tested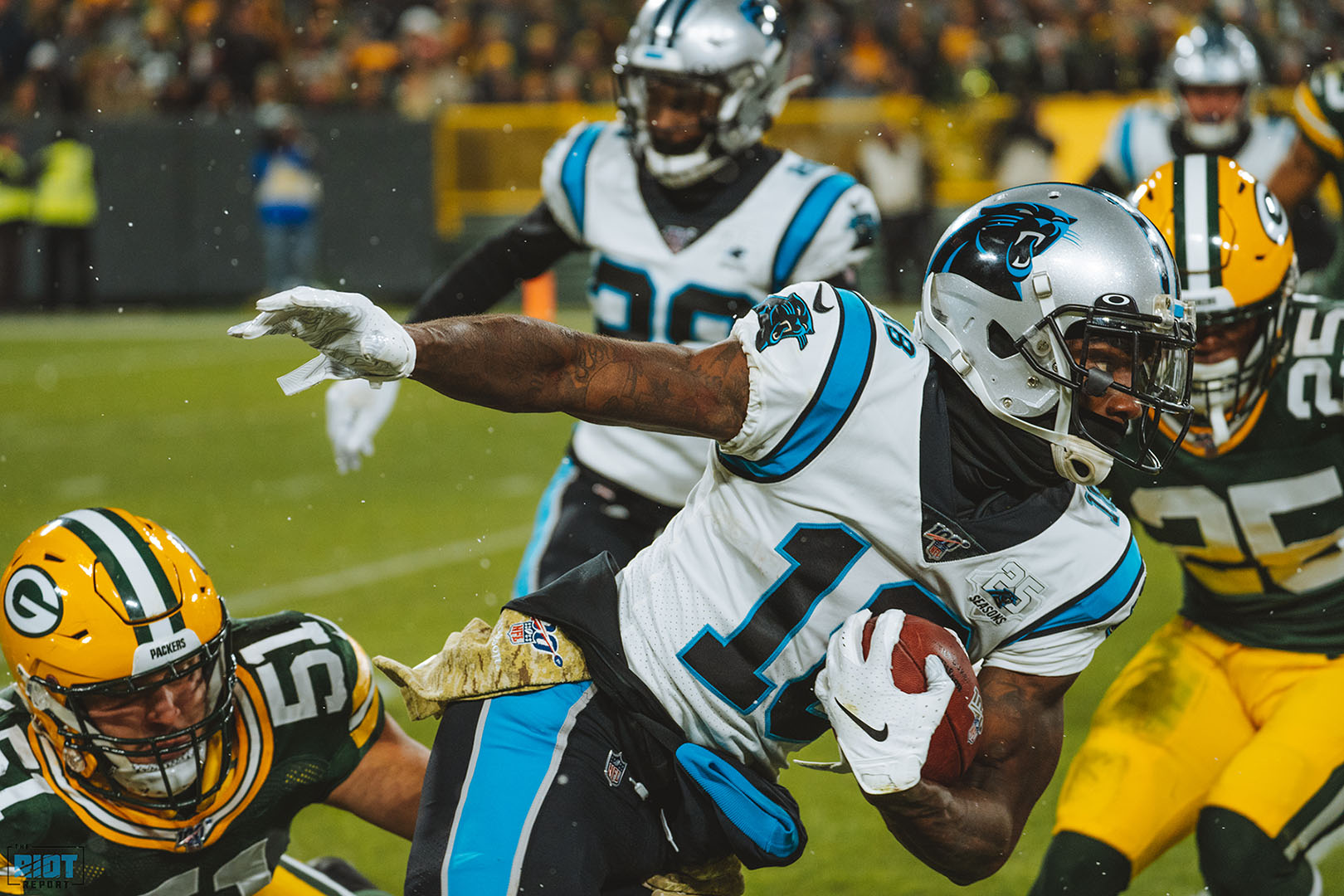 With DJ Moore out for the game and McCaffrey being a prime candidate for getting pulled early, the Panthers could also use Sunday as a chance to explore what depth they have at the skill positions as well as trying a few new things offensively. Bonnafon has looked pretty good in the limited snaps he's had, and given that the new Head Coach may take a very different view of player rotations, it's important the Panthers have a slightly clearer view of their running back depth going into the offseason.
Similarly, while DJ Moore and Curtis Samuel are clearly the starters going into next offseason, the Panthers' depth behind them is far less clear, and getting some more extended tape on the likes of Brandon Zylstra and DeAndrew White could help to shape the degree to which the Panthers target receivers in both free agency and the draft. Also, at tight end, with Greg Olsen's future still somewhat murky and his injury history increasingly lengthy, getting Ian Thomas some more extended playing time could also be valuable.
Finally, one area the Panthers have really failed to exploit is the use of their fullback in the passing game. Of course, this is never going to be the key to the passing attack, but with teams like the 49ers and the Vikings using their fullbacks effectively in this regard and Alex Armah's previous time at tight end, this might be something they could probe a little going into the offseason, out of a sense of curiosity if nothing else.
Again, it's unlikely that a player suddenly bursts onto the scene from nowhere, but understanding how much depth you have at different positions will be key to any potential rebuilding effort.
Time To Say Goodbye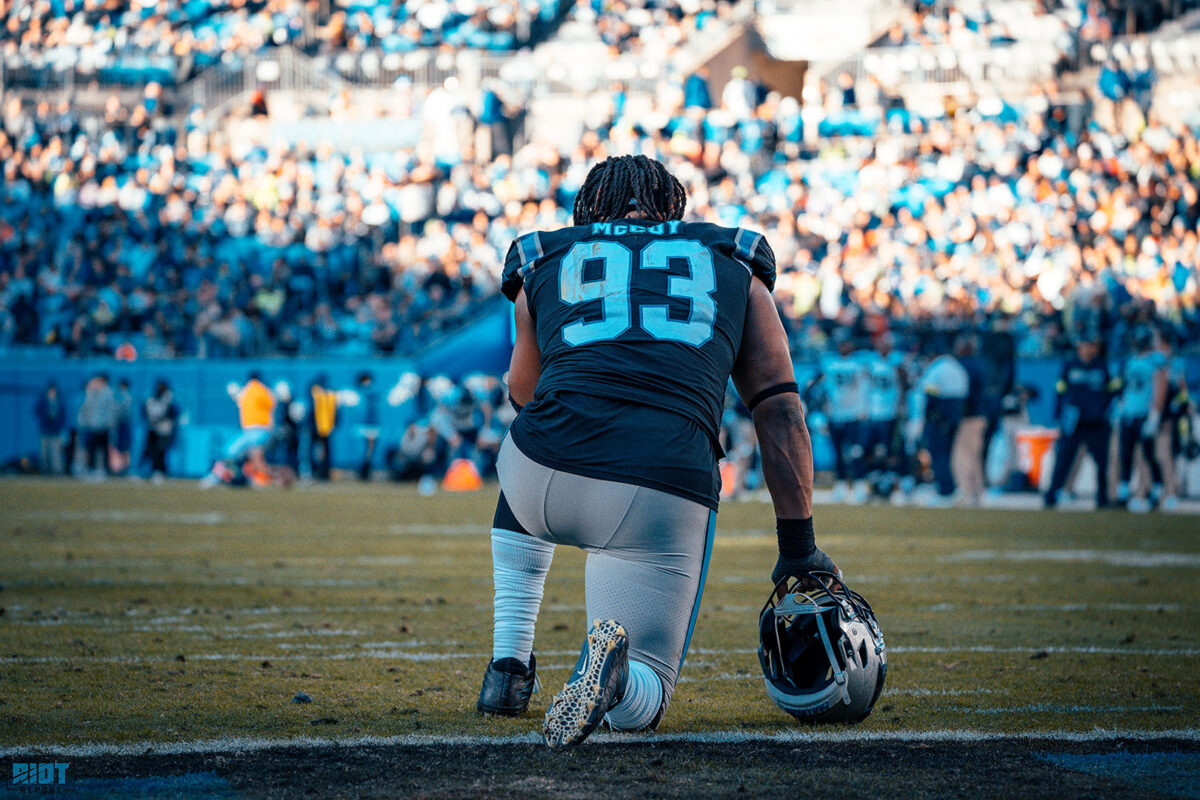 There are going to be some players on the field for the Panthers on Sunday who won't be on an NFL field in Panthers' colors ever again.
Some will retire, some will sign elsewhere in free agency and some just won't make the cut in training camp next time around. Of course, it's very hard to know exactly who these players might be, and it's not like with last season where it was pretty clear that Thomas Davis and Ryan Kalil weren't going to be coming back, but there is at least some retirement talk around players like Greg Olsen and Chris Hogan; others, such as Daryl Williams, Bruce Irvin and Gerald McCoy seem likely to go elsewhere in free agency.
Of course, the biggest name who might not be back won't even be at Bank of America Stadium, but as with every season, whether good or bad, it is worth spending some time to appreciate what is in front of you while it's still there. One thing that can be said for certain is that the coaching staff is going to look a lot different come July, and while there might well be some coaches who carry over from one regime to another, some of the older coaches might well see this as their chance to make an impression – and others likely won't have much say as to whether they come back or not.
As much as continuity is nice, there are clearly things that need to change in Carolina.
The 2019 season has clearly been a disappointing one, as having started out talking about being built to compete now and Cam Newton looking to return to full strength, we are once again in a situation where the Panthers will be watching the playoffs from home while their franchise QB finishes the season hurt. This is not where anybody around the Panthers wanted or expected to be at this point, but there are still positives to take from this season, and things to look forward to as the Panthers move into a new era and a new decade.
The groundwork for all that change is being laid now, and you can watch some of that on Sunday.