Daryl Williams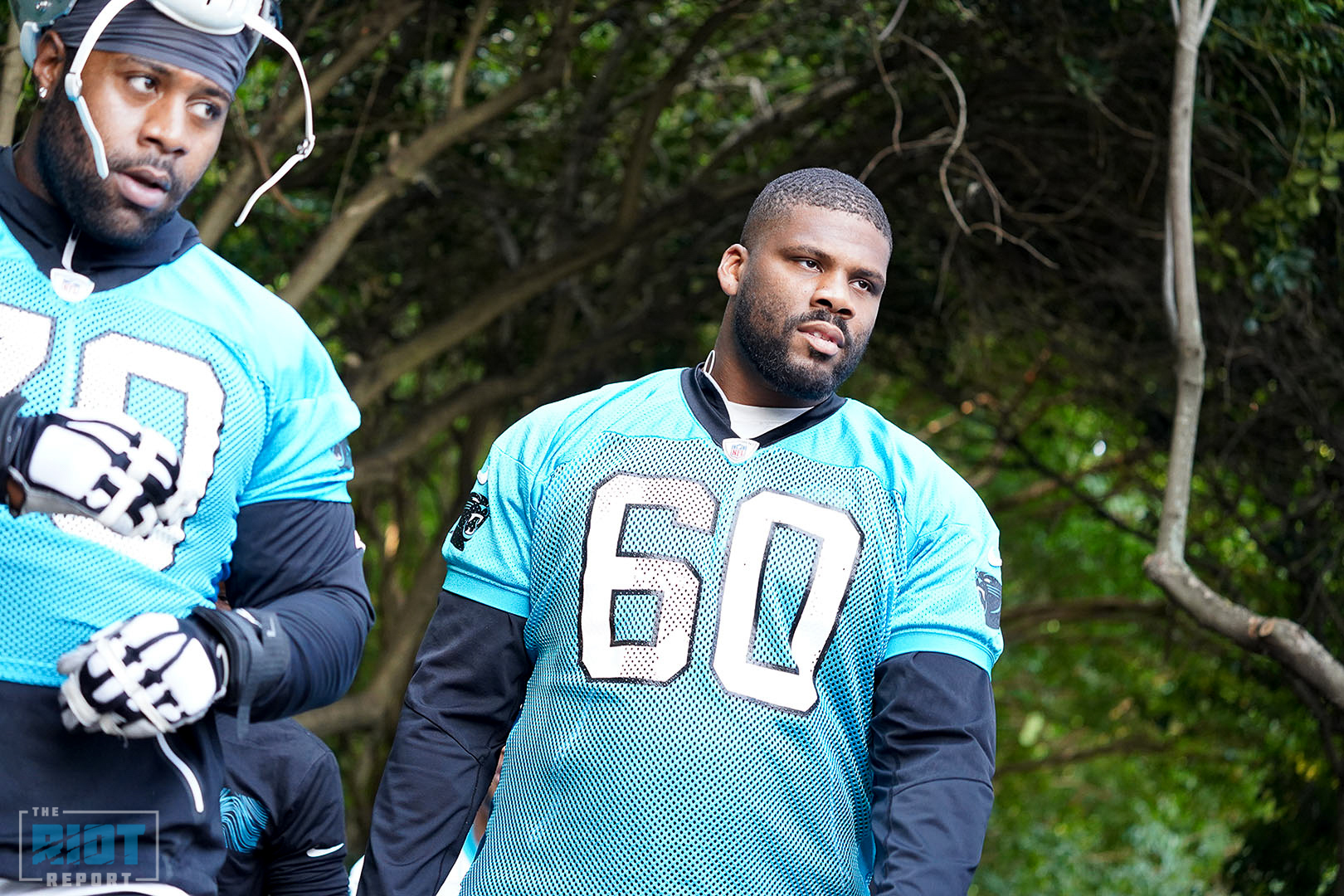 While Williams has participated in team installs and seems as if he's on track to be the opening day starter – whether that's at a tackle spot or left guard remains to be seen – but you can't talk injuries without talking about the player who had knee surgery after Week 1 of last season and 10 months later is still not ready to be a full participant in practice. While this may be a large case of "spring workouts don't matter", it's tough to imagine a situation where the coaching and training staff is ecstatic the player they signed to a one-year deal worth over $7m isn't ready to participate in the entirety of practices in June.
Ian Thomas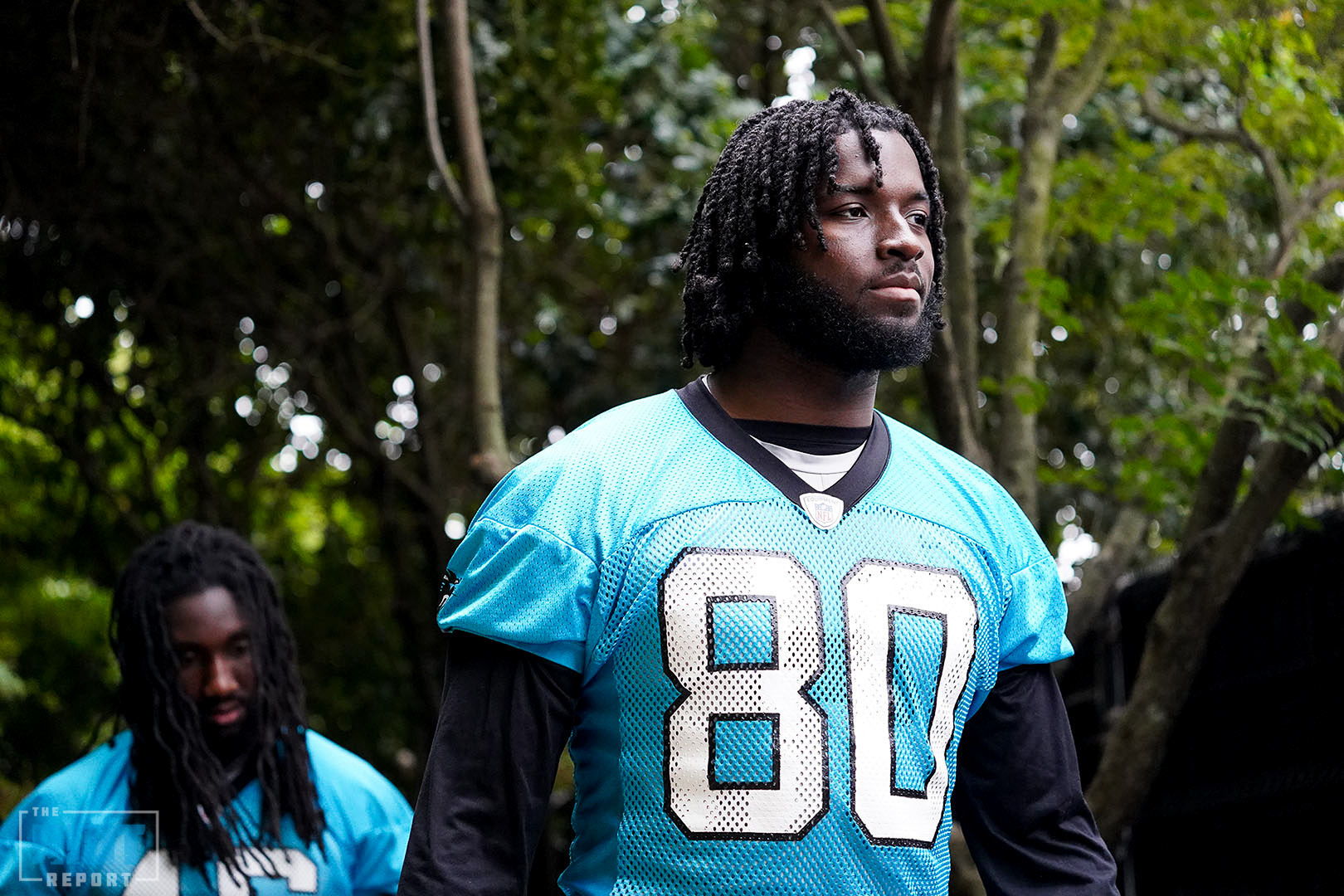 While keeping the second-year player on the sidelines with a 'sore leg' was likely just a precautionary measure – as with everyone on this list, take the fact that it's June into account – it's never ideal when a player that is expected to make a leap into a larger role in personnel sets and formations that weren't often used last year misses the entirety of the spring. Ron Rivera said earlier in the offseason that the team expects Thomas to be a great complement to Greg Olsen this season – and he can't do that without getting on the field.
"Playing tight end is arguably the most physically demanding position there is, especially in our offense," said Olsen. "You've got to get your body right, you've got to train the right way because when we start in training camp, it's for real."
The Panthers are hopeful Thomas is 100% for the start of training camp.
Matt Paradis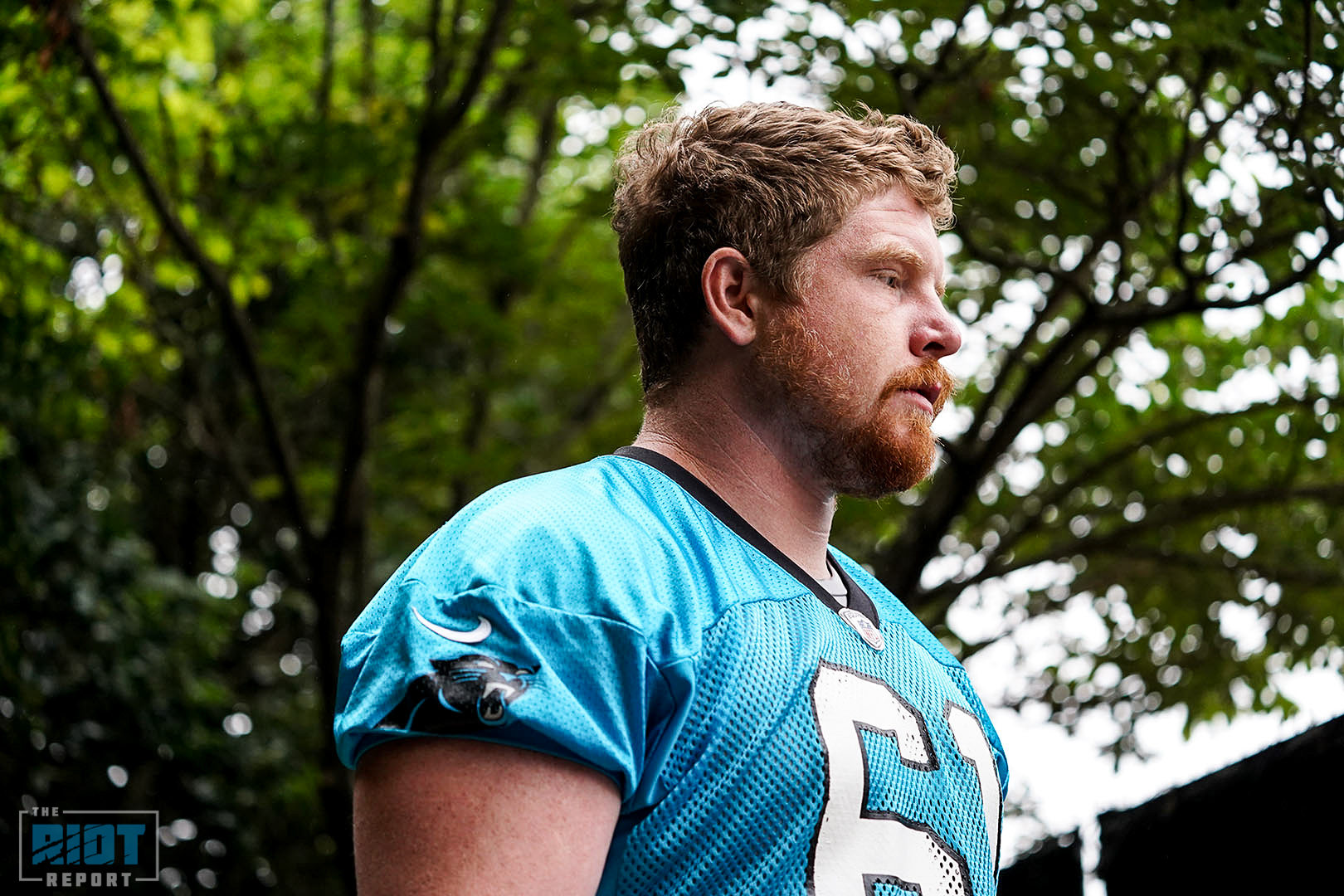 While the prize of early free agency for the Panthers and the heir apparent to Ryan Kalil on the interior of their line started 57 games in a row before suffering a broken right fibula and was placed on injured reserve, like Williams, Paradis has only participated in installs but not team drills during the portions of spring workouts open to the media. However, Ron Rivera isn't concerned.
"Matt's exactly where he needs to be and he'll continue to do his treatments, his recovery, his work," Rivera said earlier in the month. "We're very pleased with where he is."
While Paradis is already snapping with Cam Newton and looks to be on schedule, his availability to open training camp will be a storyline to keep an eye on.
Jermaine Carter, Jr.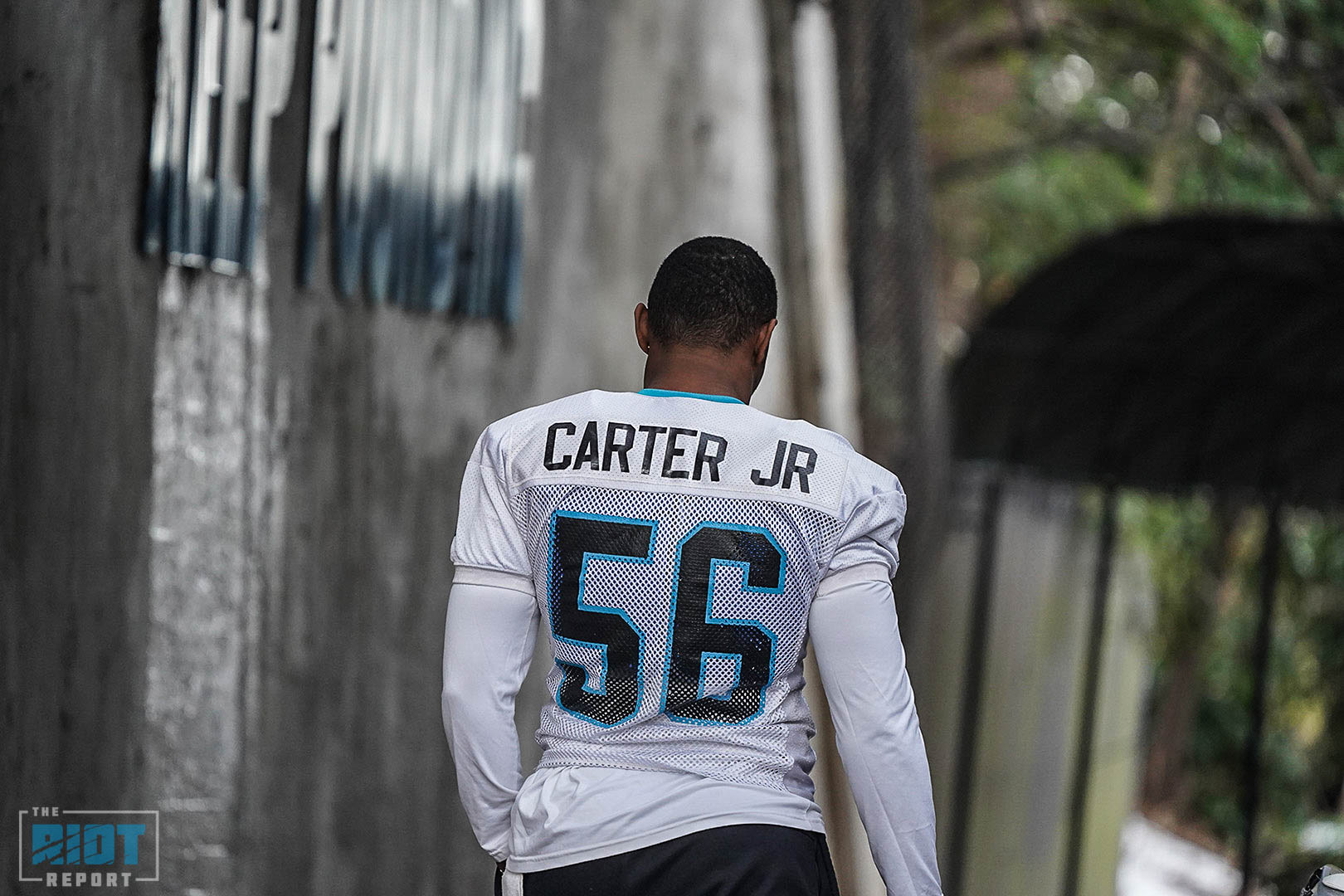 While the fifth-round pick who can back up multiple positions in the linebacking corp isn't a household name yet, he impressed in a small amount of snaps last season and was expected to continue his growth under the tutelage of Luke Kuechly and Shaq Thompson in his second season. Carter was the only player absent from the practice fields for the entirety of minicamp with knee soreness, but he told The Riot Report after minicamp wrapped that his knee was fine and he was "gearing up for training camp."
It may ring hollow, but especially for a young player, the best ability is availability, so a full month of training camp will be invaluable for a growing player whose role is still yet to be determined.
Christian Miller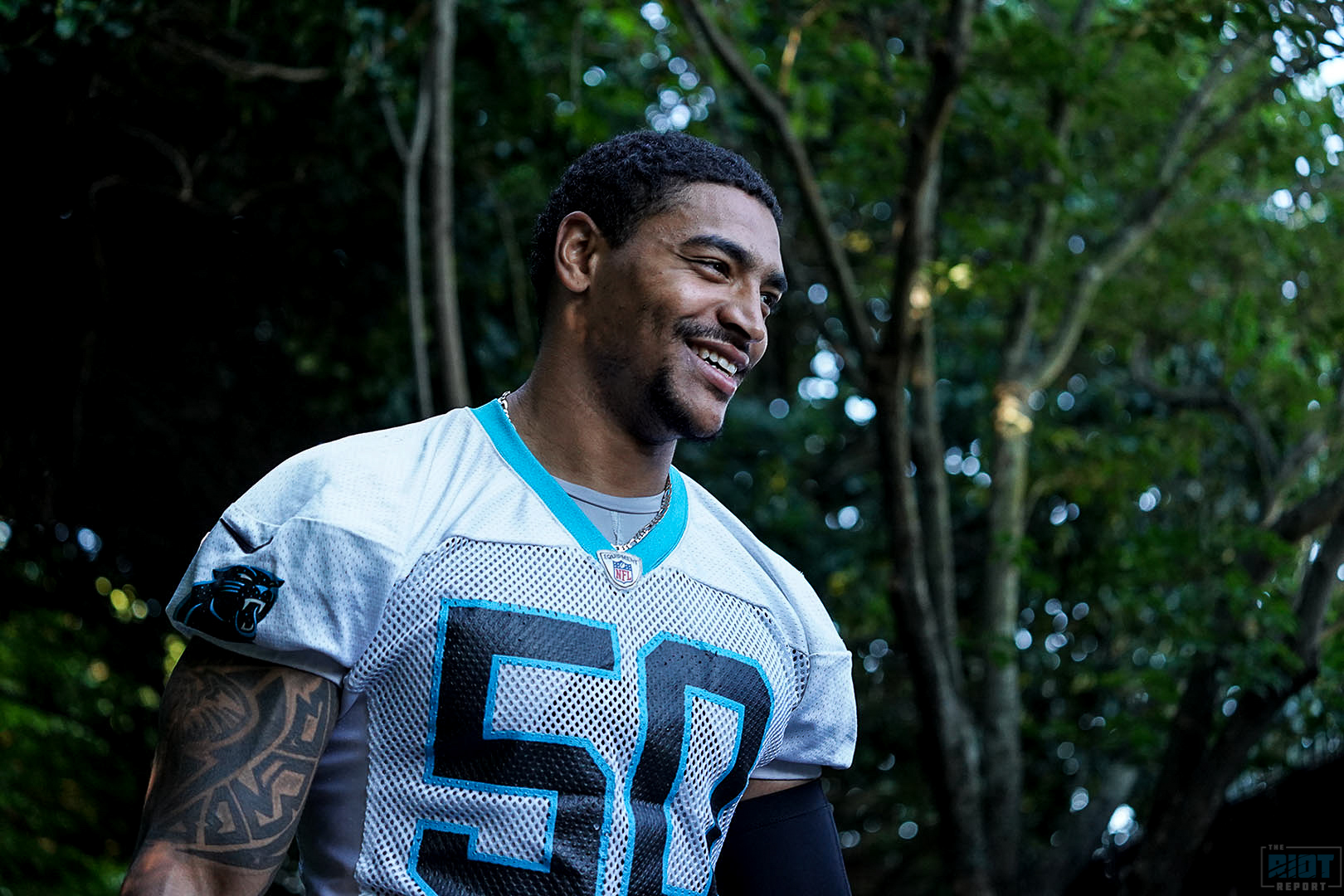 Miller battled injuries throughout his career at Alabama, likely one of the reasons why the supremely talented edge rusher with the horizontal bend lasted until the fourth round – from a bicep injury in the 2017 season to a hamstring pull that kept him out of the National Championship and the Senior Bowl before the draft. While Miller only missed one practice session this spring and worked on the side with trainers, his health will be something that will have Panthers fans concerned until the rookie can show he's completely healthy.
"I get it, the hamstrings and the hip tightness stuff like that people get concerned," Rivera said immediately after the draft. "He only played a little over 400 snaps and he had 8.5 sacks."
Imagine what he can do with a full season.
Torrey Smith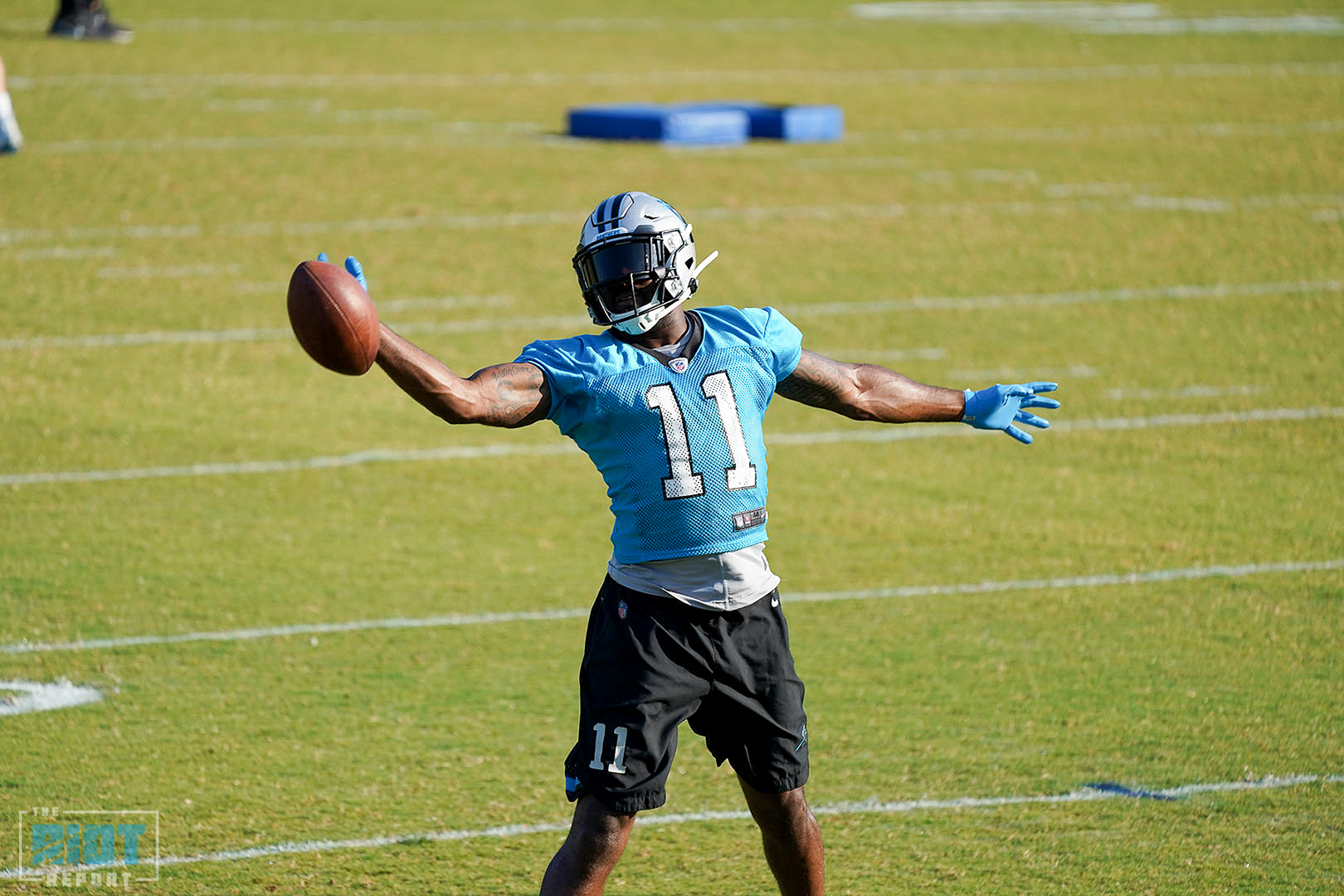 After a knee injury and subsequent midseason surgery kept him not only off the field, but limited his effectiveness once he returned, Smith is hopeful that he can get back to contributing for the offense – he's been slowly working his way back throughout the spring, going from light work on the sidelines to jogging to running to cutting and catching passes on the JUGS machine to participating in individual drills and catching balls from Cam Newton on the final day of minicamp.
A fully healthy Torrey Smith can help this offense, even with DJ Moore and Curtis Samuel taking a step forward in terms of role.
Trai Turner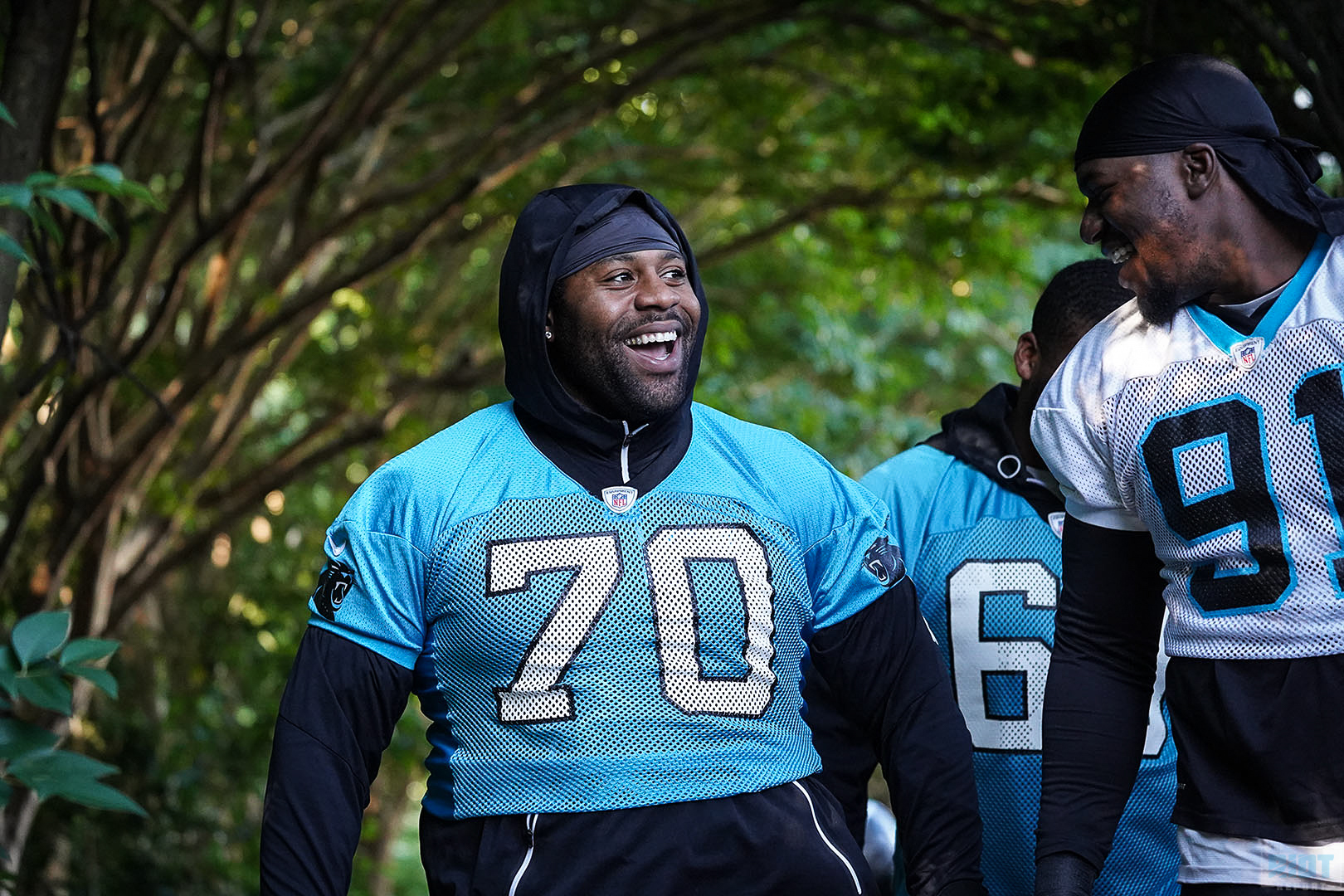 There's not much to worry about here, but some folks expressed concern that the stalwart at right guard who has made the Pro Bowl in four of his five seasons – every one since he has been a full-time starter – didn't participate in team drills, the same workload that the Panthers gave the rehabbing Paradis and Williams. However, with the long season in mind and Rivera being one of the best in the league at managing veteran workloads, Turner's designation shouldn't be anything to be concerned with at this time.
A lot of Turner's absence during team drills may have been to get a look at young players like Taylor Hearn and Dennis Daley.
"Wofford will be huge for us, not just in trying to figure out what combination of offensive linemen we're going to have out there," Rivera said. "But the development of depth — a lot of young guys are going to have to come into their own, and come into their own very quickly, to be part of the depth that we need.
"We saw that last year. We lost our top three left tackles within three days of each other. It just shows you how fragile depth is in this league. So we've got to have guys step up and be ready to play."