A few hours after being told by David Tepper that he would no longer be the head coach of the Carolina Panthers, after he had told his former coaching staff to quit moping and start preparing for the Atlanta Falcons on Sunday, Ron Rivera was back to work – under orders from his wife Stephanie, the winningest coach in Panthers franchise history was washing dishes.
And after a mostly sleepless night, Ron Rivera's next step is clear – he wants to coach again. Immediately.
"I've got four weeks off until the start of the new season," said Rivera at his final press conference at Bank of America Stadium. "My intent is to coach again – I love coaching; not just coaching because it's about winning football games, but coaching because you have the opportunity to impact other men and people – win football games and hopefully winning a Super Bowl."
"My biggest regret is not winning a Super Bowl. I know I stood up in front when I first got the job and told people I was going to win a Super Bowl and that's my biggest regret as head coach of this football team is that we didn't win it. We got there – we had our chance, we had our opportunity."
Rivera has stood in front of the media and been a team spokesman for the franchise through good times and bad – through arrests and accolades, controversial signings and Coach of the Year awards, gut-wrenching losses and electrifying wins. Rivera was a calming force in the storm that is the NFL where the winds of change blow constantly and ever harder. Rivera departs the Panthers after winning 54.6% of his games, the 67th highest mark in NFL history among coaches and one of the ten best in the league since he was hired in 2011 – David Tepper said Tuesday that he felt that the team needed "fresh blood to change the culture" and that's exactly what Rivera will be when he finds his next stop.
"I believe that my job is more than about being on the football field and trying to direct things," said Rivera. "I do believe in why I do things, I do believe in who I am and I do believe I will get an opportunity and I will coach again."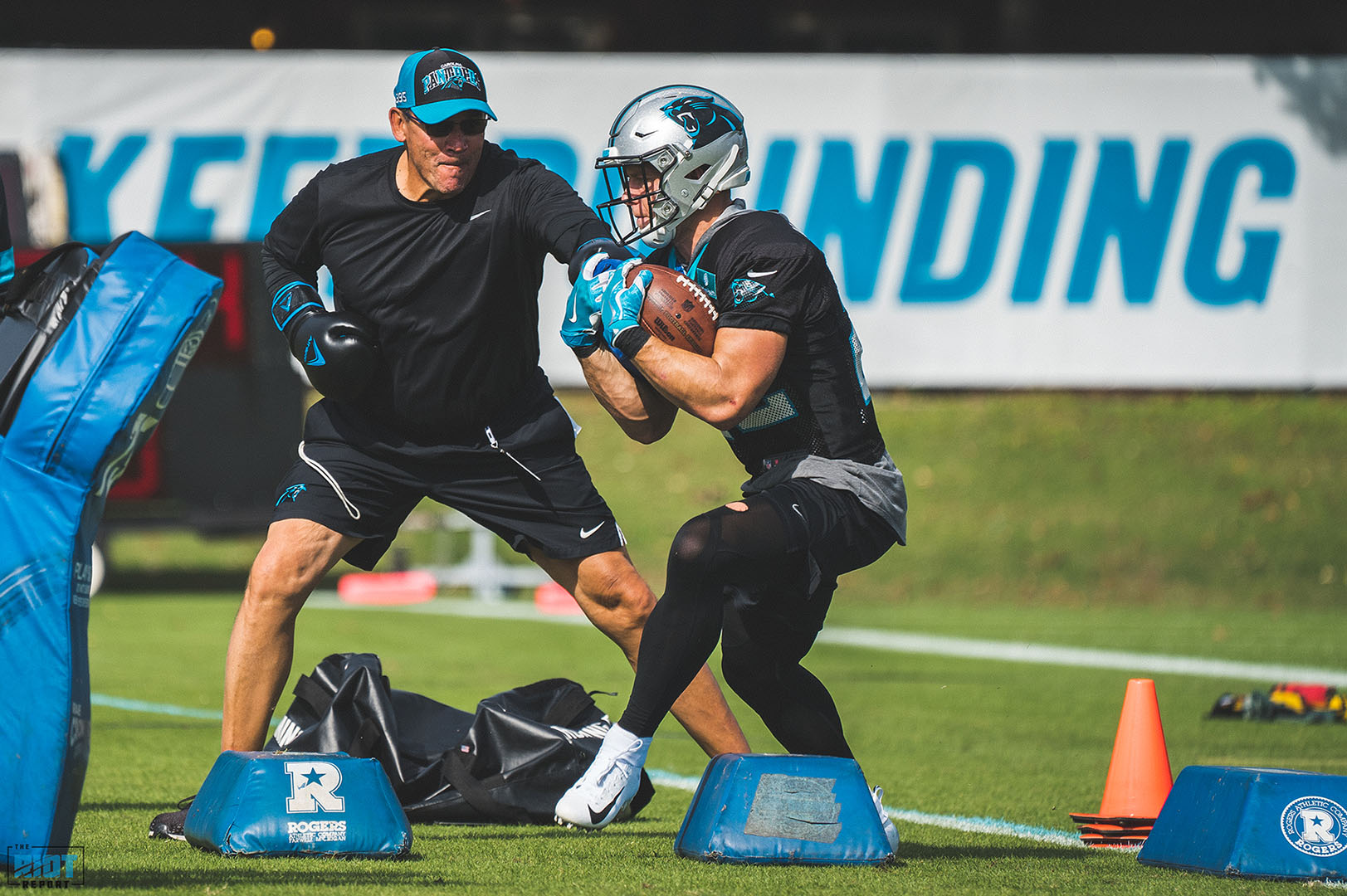 The impact Rivera has had on the Carolina franchise is clear – and the impact he's had on his players stands out in a even brighter light as players former and current made efforts to express just what kind of man Rivera has been and the impact he's had on not only their careers, but their lives.
Now he'll be making that impact in a different city – perhaps it will be in Washington, the team whose Week 13 victory over the Panthers may have been the straw that broke David Tepper's patience, or perhaps he will reunite with Dave Gettleman in New York. Perhaps he will find himself within driving distance in Jacksonville or Atlanta – the thought of playing a former coach twice a year certainly doesn't seem appealing, but that's the business of the NFL; as one of the most respected men in the league, he'll likely be the first name on most team's lists.
But Rivera has one specific thing that he's looking forward to after inheriting a 2-14 team in 2011 and building a core of players, going to the playoffs four of five seasons and becoming the first NFC South team to win the division three times in a row – Rivera defiantly pointed out those facts in his final press conference, throwing them in the face of those who associated his tenure with the 'long-term mediocrity' that his owner hopes to avoid.
At his next stop, he wants the same thing he had when he first came to Carolina.
"I really think it's about the challenge moreso than anything else," said Rivera. "I don't know what the fit will be until you get the opportunity to sit down and talk – you can look at the rosters, you can look at the ownership, but at the end of the day, it's going to be about the challenge."
"I got the opportunity here because it was a challenge. People say 'why was this a good fit?' I can't tell you. I really can't tell you why it was a good fit – I can tell you now, but back then, I couldn't. Now I can tell you [why] it was a good fit; I had an owner that had things structured the way he wanted things done. I had a general manager that shared the same philosophy I did and that was we had to find our franchise quarterback, protect our franchise quarterback and put playmakers around him – we had to play downhill football and we were going to go from there."
"So we'll see."