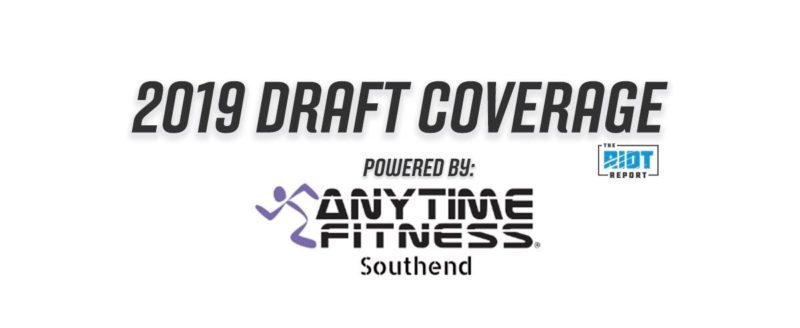 The Panthers obviously are going to have to adjust to the post-Kalil reality at center, but the free agent signing of Matt Paradis should hopefully go a long way towards solving that problem, and likely will allow the Panthers to avoid drafting a center through the first few rounds. However, given Tyler Larsen's flexibility to play guard as well, if the Panthers do look to add an interior depth piece as the draft goes on, they could go with a center if their board suggests doing so – allowing them to move Larsen to guard, where he started a game in 2018 in relief of Trai Turner. If the Panthers decide to look for a guard in the draft, my big board shows that there's a lot of depth, especially in the mid-to-late rounds.
Before we jump into centers, have a listen to our in-depth weekly podcast series where we go position-by-position through my draft board – this week we're focusing on the offensive line, from center prospects to the Panthers need to upgrade at tackle.

So what does the 2019 center class have to offer?
The Usual Housekeeping
The technique needed to play center is almost exactly the same as guard, with obvious differences in terms of stance and a greater mental aspect. Players need to show the foot speed to mirror defenders while showing good knee bend and even weight distribution with their weight remaining over their feet. If their pad level gets too high, they negate any power advantage they might generate – if they overcommit to one side, they risk being beaten laterally – if they get their weight too far out in front of their feet, they risk getting side-swiped.
Hand usage is also important, as players need to keep their elbows in to protect their frame with the hand speed to keep defenders away from their frame. When players get within range, they should look to secure two hands inside the frame of the defender, allowing them to control their defender. For schemes that ask their interior linemen to play in space, movement skills are also valuable, with importance also being placed on their ability to locate defenders in space.
As always, I don't take medical concerns or off-field issues into account.
Up Next: Center Big Board