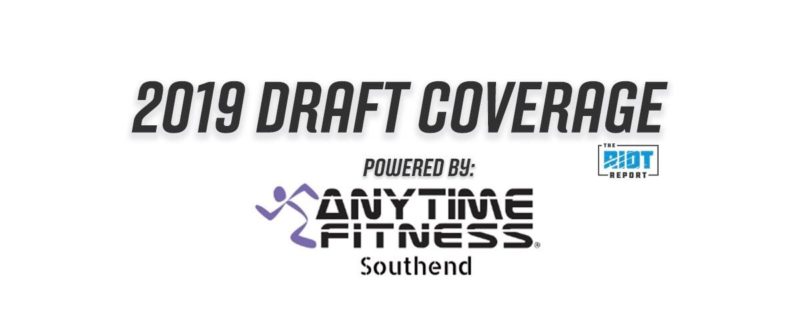 With both #WideReceiverWeek and #LinebackerWeek now in the rear view mirror, we can turn our attention to the tight ends, and while it would be surprising to see the Panthers invest much draft capital in the position given the play of Ian Thomas last season and the hopeful return from injury of Greg Olsen, nothing can be ruled out altogether and even if the Panthers don't take a tight end, it is useful to know what is out there and how this might affect how other teams approach free agency and the draft.
Before we dive into a look at Noah Fant, have a gander at my Big Board and take a listen to our latest episode of The Great British Drafting Show, where we run down the tight end position and what to expect from Thomas, Olsen and the newly-minted-with-a-contract Chris Manhertz.
This if the final of our profiles on the three top tight ends in the 2019 class, if you've missed the first two pieces you can find them here and here. For this final installment, I am going to break down Noah Fant of Iowa, a hugely different player than his teammate TJ Hockenson, but nonetheless a very talented man.
What is it that Fant does that is so promising, and how does that compare to the other tight ends in this class?
Receiving Ability
As I have talked about in the other tight end profiles, the core athletic traits that tight ends need to show as receivers are good hands and deep speed, and Fant shows both. He extends his hands well to make catches away from his frame:
This helps when he is asked to make catches despite contact:
And he also does a good job of adjusting to inaccurate passes:
And when it comes to deep speed, he is probably as talented as any tight end in the class, with a legitimate ability to stretch the field vertically:
Of course, these traits give Fant the potential to be a good receiver, but in order to make the most of this potential, he will need to show the ability to use this athleticism to separate as a route runner. Like almost all college tight ends, Fant was only asked to run a limited route tree at Iowa, but he showed a remarkable ability to maintain momentum through his cuts:
This makes it very hard for defenders to stay with him through those cuts, leading to separation and forcing holds:
This isn't enough by itself to make Fant a good route runner, but the ability to do this gives whomever ends up coaching him in the NFL an awful lot to work with. The other aspect of route running that he does a good job of is using his size advantage to, well, his advantage. On both of the following plays, he chooses to initiate contact and then uses this to subtly push off to create a brief window of separation:
This does, however, come with the risk of getting caught at the contact point, such as he does on the following play, and in order to limit the risk of this, Fant needs to continue to develop how he uses his hands to prevent the defender getting into his frame in these situations:
As always, the ability to add value after the catch is always nice:
Fant's value as a receiver is all about potential – he is almost unquestionably the best athlete in space in this class and his combination of speed, agility and hands give him the potential to be a game-changing superstar in the NFL, though the amount of work needed to get to this point should also not be ignored.
Up Next: Blocking Ability