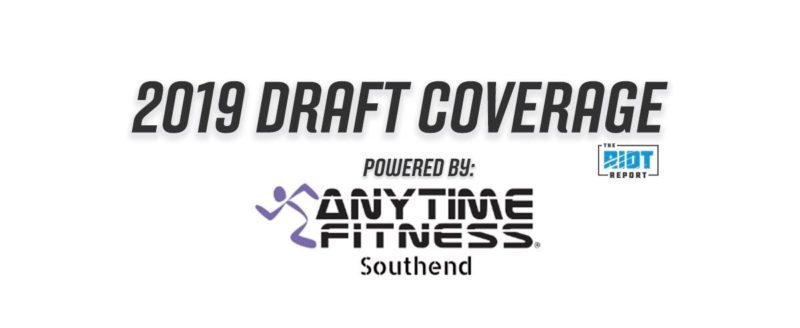 With the combine now almost over, it's time for our Scout Camp series to roll on to the next position group – the quarterbacks. This isn't something the Panthers have targeted recently; in fact, the Panthers have the longest streak without drafting a quarterback of any team in the NFL after not drafting one since Cam Newton in 2011, but with their franchise quarterback having an offseason shoulder procedure and no clear backup on the roster, this is something the Panthers can't ignore. On top of that, there's always value in drafting quarterbacks late; while the odds of any player taken on the final day working out aren't great, the value of hitting on a quarterback is so high that this is something teams should do regularly – something Marty Hurney spoke to when the Panthers signed Brad Kaaya a couple of seasons ago.

With that said, what does the 2019 quarterback class have to offer?
The Usual Housekeeping
As always, it's worth examining what I look for in a quarterback prospect and the limitations of trying to evaluate this particular position using just tape. As with any position, there are certain athletic characteristics that players need to show; for quarterbacks, they need to show the arm strength to push the ball down the field to a certain degree, with enough ball velocity on outside routes to make tight window throws and to make it hard for defenders to break back to the ball in time.
Obviously, it's also nice to see players make accurate throws – while it's easy to notice the throws where the ball definitely doesn't end up in the right place, it's also important to make note of the different types and levels of accuracy. Ideally, you want to see players not just hit open receivers but actively throw players open by leading them to the ball, with the ability to fit the ball into tight windows and the touch to work over the top of defenders.
There is also a significant mental side to playing quarterback, and this is something that is not easily judged from tape, with teams really needing to work through tape with prospects in order to best understand how prospects are able to work through reads. Crucially, it is important not just for players to make good decision but also to make quick decisions. Something that also needs to be factored into this equation is the complexity of the offense which the player plays in, as many college offenses focus on simplicity, with quarterbacks not being asked to make reads as complex as they'll be asked to make in the NFL.
Finally, some value should be given to players who are able to make plays with their feet. This certainly isn't a disqualifier or even really an issue if players aren't able to make plays in this way, but the ability to extend plays or even run the ball with some regularity shouldn't be ignored.
As always, I don't take off-field concerns of medical histories into account as these are not things I feel qualified to assess. So what about that big board?
Up Next: The Big Board