Can The Panthers Pass Rush Keep Pace?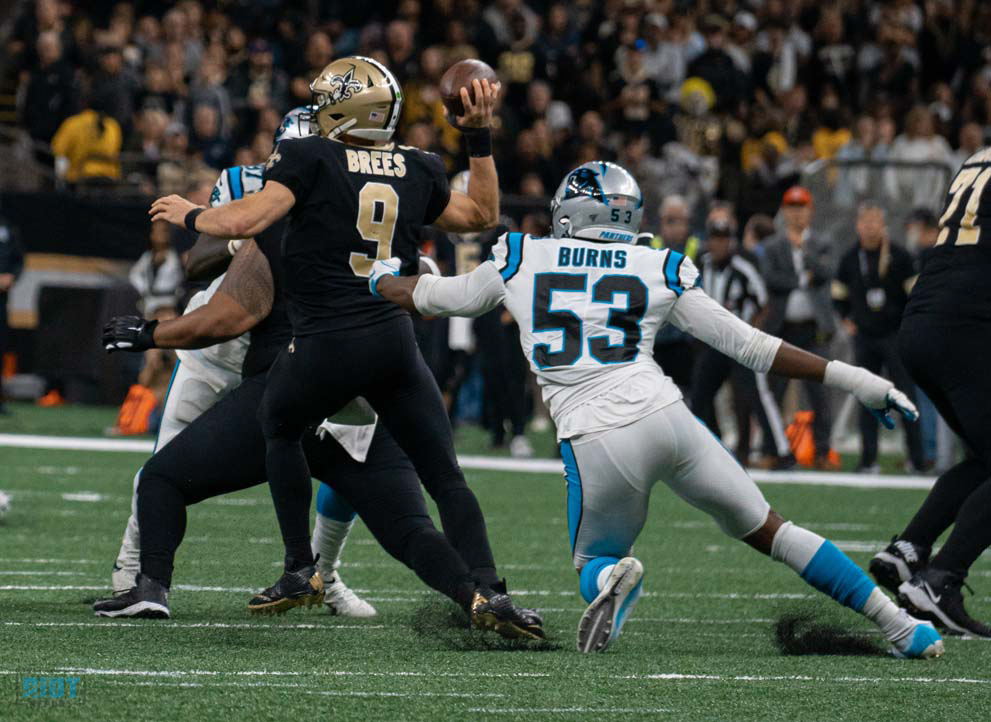 The Panthers pass rush has, from a statistical point of view, been extremely good so far this season, despite the numerous injuries. They rank second in the NFL in sacks, despite ranking just 20th in the NFL in blitz percentage, though their ranking of just 13th in pressure percentage does suggest that at least some of their sack production is over-inflated compared to their ability to generate pressure. In fact, in a season where a lot of things have gone wrong, that is one of the notable bright spots. However, one of the arguments that can be made against their pass rush production is that they have done a good job of beating up against substandard offensive lines, and that trend does continue somewhat this coming week against the Seahawks, who rank 10th in the NFL in sacks allowed and seventh in the NFL in sack percentage allowed, just one place below the Panthers.
If the Panthers are going to win this game – and it really is an outside chance, to be clear – it is going to come by getting pressure and forcing Russell Wilson into mistakes. Wilson hasn't made a ton of mistakes so far this season, or really in his career as a whole, but everybody struggles under consistent pressure and he is human. In terms of what this means for the Panthers' defense, it will also be an interesting test of their defensive line depth, as they have now lost both Short and Poe for the season and Haynes and Addison both picked up some form of injury agains the Falcons, though Addison did return to the game. The Panthers have a ton of free agents on the defensive line this coming offseason, and knowing whether they have the depth to move on from some older players is something they should get an excellent look at with all the injuries.
Could We See Some More Changes On Offense?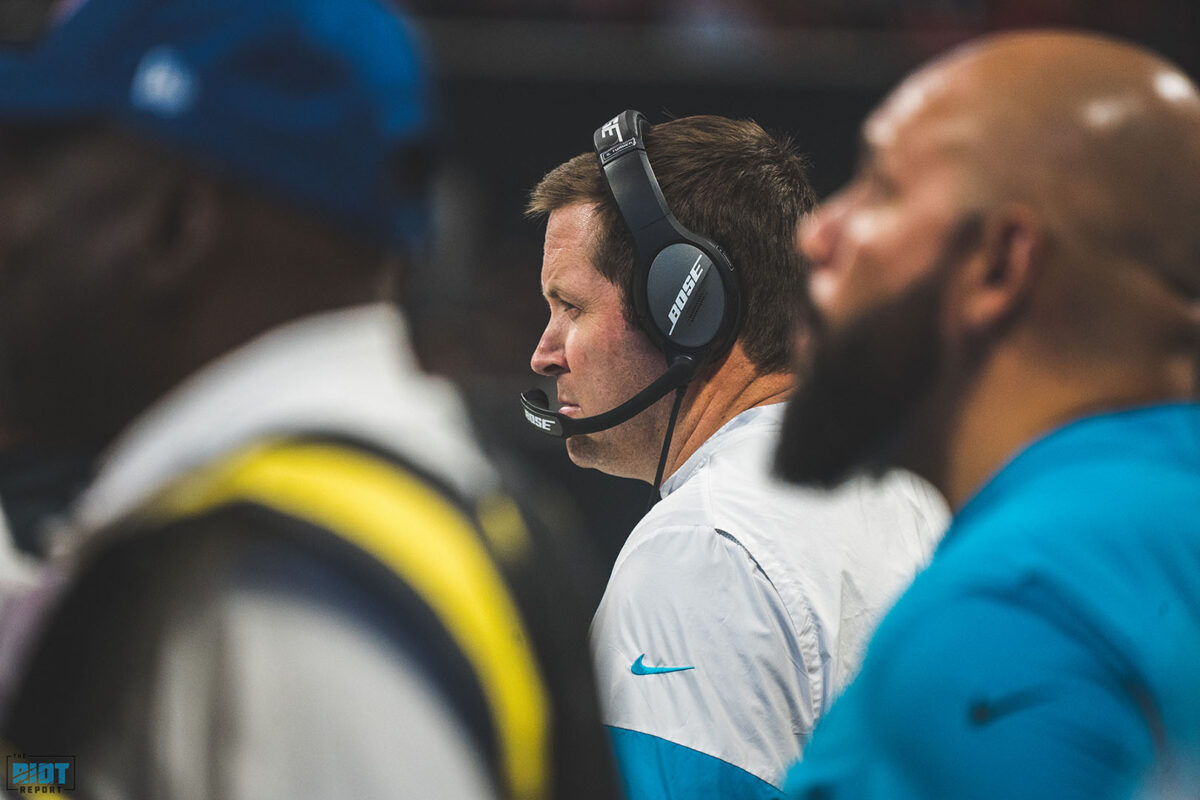 Once the Panthers found themselves down by 20 midway through the third quarter, Scott Turner had little option but to throw out half his play sheet and just keep throwing the ball, and while you can critique different bits of how the game developed, the Panthers never really had a chance on offense after that point, what with the injury-related personnel limitations. With that said, there were some flashes of the Scott-flavored Turner offense early in the game and, if the Panthers can have some more offensive possessions with the game still in hand, there is a chance that we get to see an evolution of the offensive on Sunday, even if it's just a little one.
While the scheme itself isn't going to radically change with a month to go, how the Panthers look to attack and what exact plays they call will be really interesting to see; one of the things that did appear to be a greater point of emphasis – albeit on a small sample size – was prioritizing getting the ball out quickly and letting players add yards after the catch. Of course, this might have been something specifically to attack the Falcons' defense, but being able to use data on opposing defenses to inform the game plan is one of the ways that the Panthers could start to incorporate analytics into their offensive play-calling.
A Second Audition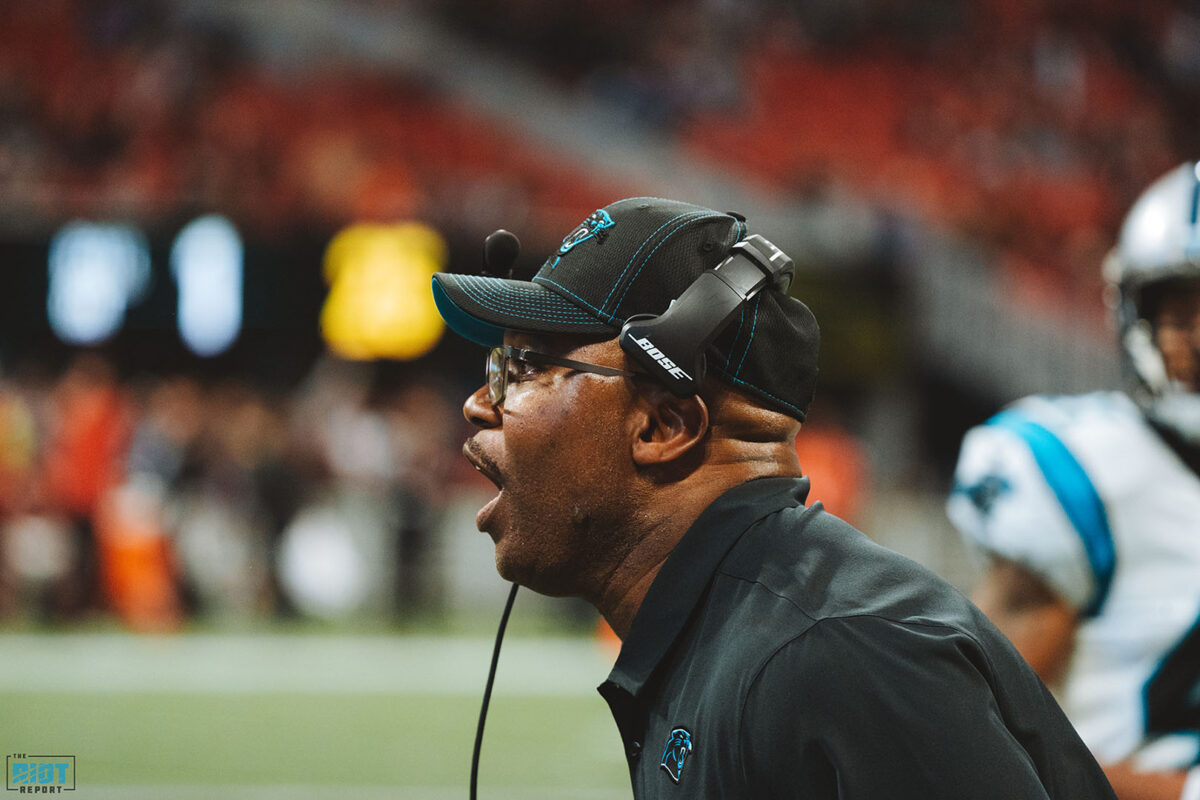 Perry Fewell probably isn't going to be the Panthers Head Coach in 2020 – but he might just have an outside shot to be the team's defensive coordinator if they hire an offensive-minded head coach. Of course, for him to have any real shot at that role, he needs to show he can make a positive impact now that he is calling plays for the Panthers for the first time. Sunday against Atlanta was not a good first audition for Fewell, but he will get another shot this weekend and unless he wants to put his name in the "definitely not" category, things need to be better this time around – he may get a pass for a game only four days after learning he was going to be the head coach, but those chances won't last forever.
Of course, a defensive coordinator can only work with what he has available, and as with the offense, the scheme isn't suddenly going to change, but he needs to be more judicial in his use of coverage and blitzes against Seattle and while he can talk about trying to generate about getting a spark, calling an all-out blitz on 3rd-and-8 with your opponent backed-up and needing to drive the whole field even if they did convert was probably not the most sensible of calls, as Donte Jackson succinctly pointed out after the game. Coaches, like players, often want to leave their mark on a team, and Fewell naturally wants to do something to stand out, but you don't always need to go straight for the jugular at every opportunity.
Sunday, he'll have a chance to show he can improve.
The Panthers are somewhat fighting a battle that has already been lost, but there are genuinely useful and important things to watch for through the final three games of the season. It's also important to try and look beyond the overall results and see where the smaller positives and negatives might lie. A play might end really badly, but that doesn't mean all involved are doing a poor job. One of the keys for the Panthers before the season ends is turning unknowns into positives and negatives, and from that you can start to build in a more rational, informed way.