Hey y'all….
I was sitting on a plane to Kansas City heading out to the Draft last week for the start of the "Bryce Age" (warning: I plan on beating all "Bryce" puns to death this season) – and I was thinking just how fantastic it felt to know we were just a few hours away from welcoming our new franchise QB to the Carolinas.
It had been a long time coming. Because it really has been a long time.
When I say a long time, I mean in the number of years – five years, to be exact – since the last time we sniffed the playoffs or had a team that gave us any true excitement. But I also mean a long time because it has felt like an eternity of pain and disappointment when measuring what all has gone on in these last five years.
It feels more like 25 years. Feels more like a lifetime.
There is no need for me to recap everything we've gone through – you all know – because this message today is about positivity and hope.
Hope, man.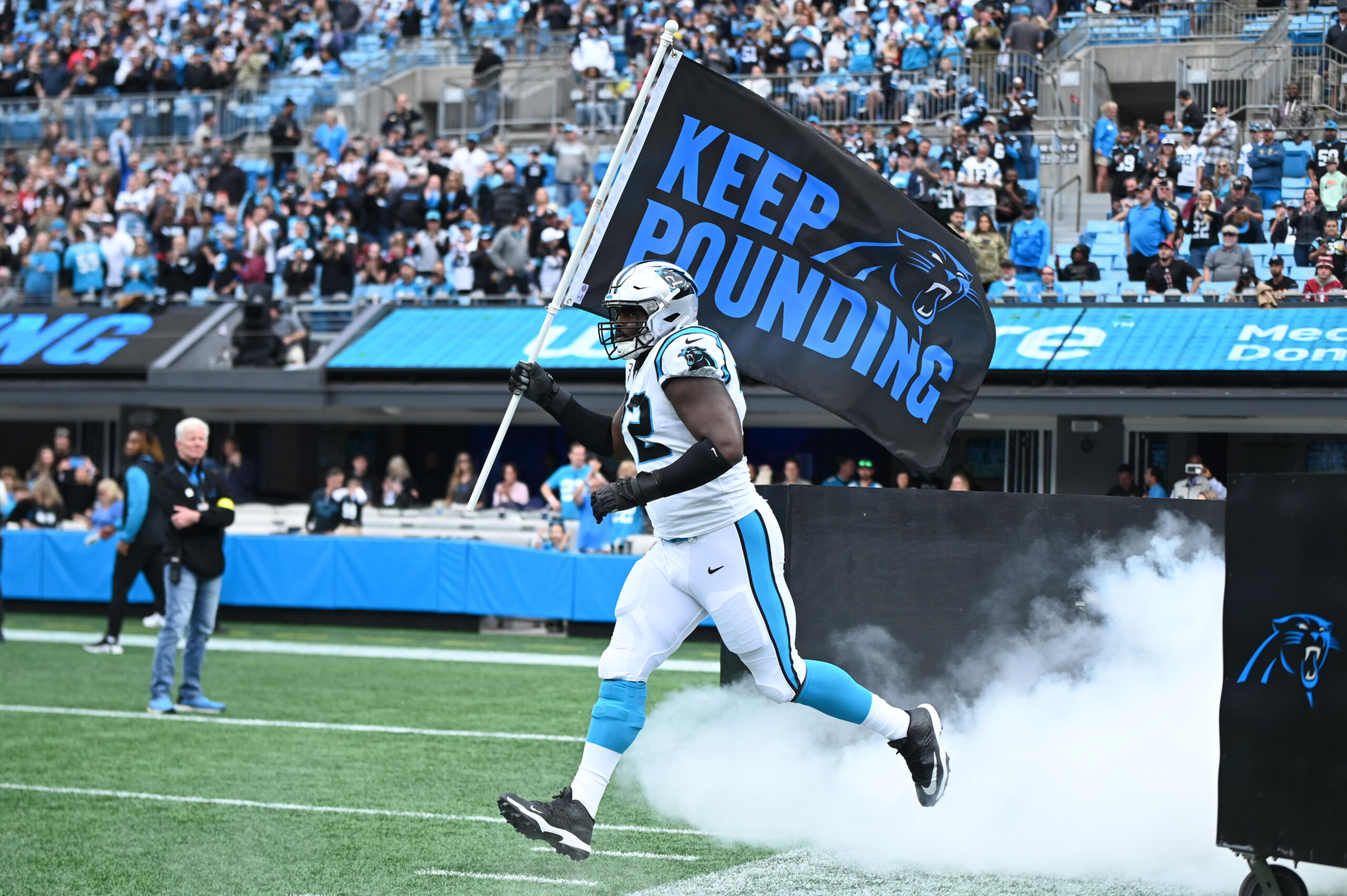 Hope is so powerful. Hope feels so good. Hope gives us a reason to be excited as fans. Hope. We've missed you so much. But now you're back and that's all that matters.
I have no idea how Bryce Young's career will turn out with the Panthers – but what I do know is that this is the most excited and engaged I've seen this fanbase in a LOOOONG time.
We lost our identity, our swag, our mojo, our joy ever since Cam's departure. We have watched for years as the vet retread plan has failed. Going into another season of that strategy would have been so deflating. I'll be honest – I'm not sure I could have done it for another year. But now – NOW – having a new QB1 gives us the opportunity to create a new identity that we can all rally around. New culture. New stories. New memories. That opportunity is exciting.
Hope.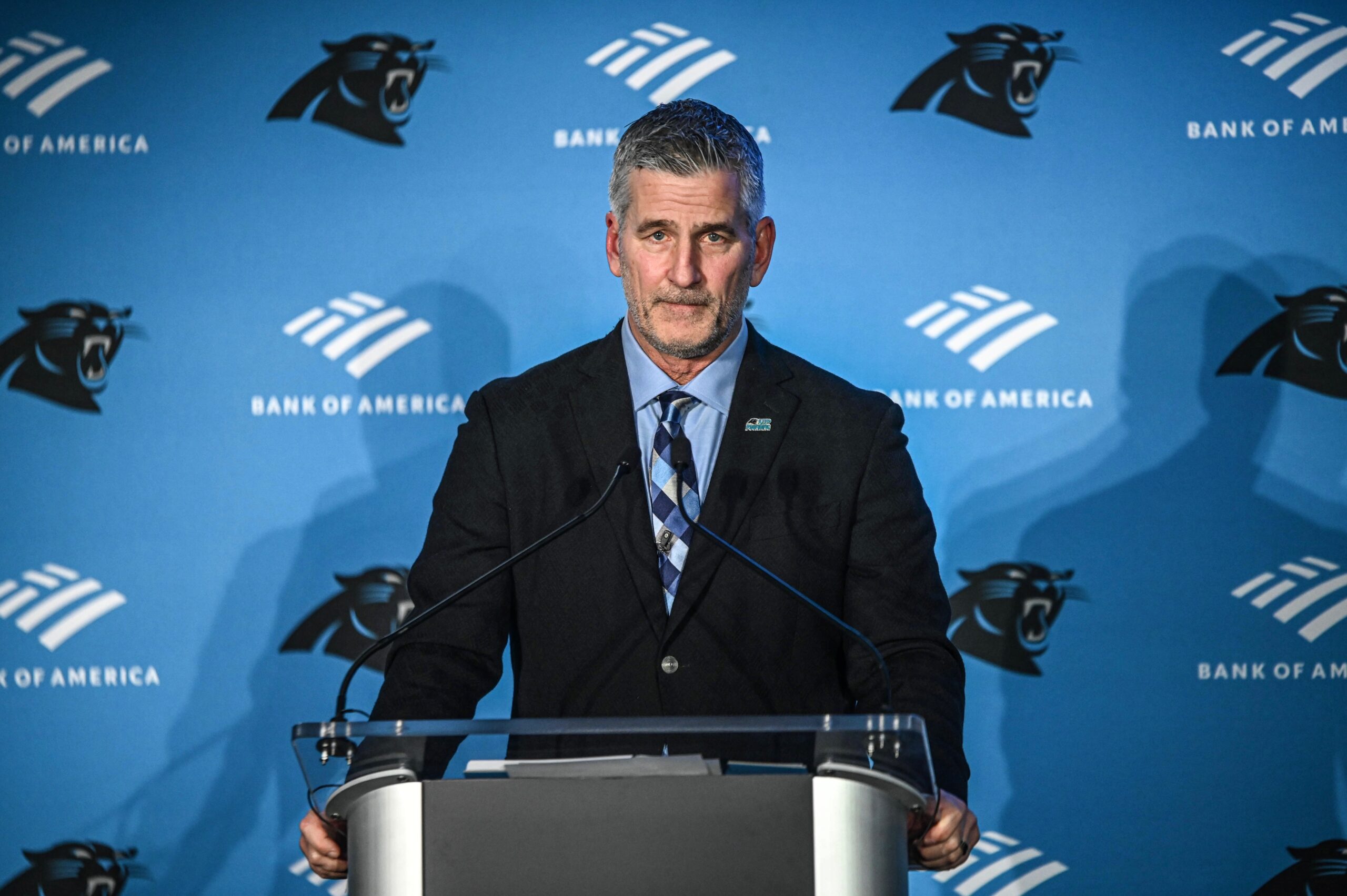 Just like with our new QB, I have no idea if Frank Reich and his high-level supporting cast will be successful in Carolina, but I do know a LARGE majority of fans, including myself, are extremely happy to not have to watch Matt Rhule football on Sundays anymore. Rhule wasn't going to be successful in the pros – most of us knew that a while ago.
I can't recall ever feeling, with him as our head coach, no matter whether we were leading a game or needing a comeback, that we were ever in control. I can't remember ever having any confidence in this team to pull out a win. We all knew that starting the 2022 season with him at the helm was a wasted season. And it was.
And let me tell you something else – last year was one of the worst in Roaring Riot history.
Seeing a lot of folks (we've gotten a few emails) who have some extra tickets to the game tomorrow and want to make sure they're in the fans of #Panthers fans – so maybe we should start a thread here.

Reply below if you need tickets OR have extras and let's keep each other warm! pic.twitter.com/YFnD7XThZw

— Roaring Riot (@roaringriot) December 24, 2022

Yes, from an emotional perspective, but much more than that. We had two tailgates in torrential downpours (we literally had to zip tie the tents down and continuously remove puddles of water that were collecting on them). Those tailgates historically average around 1,000 people – last season they were closer to 500. Before last season we had only ever had one away game experience with fewer than 50 people – last season we only had two with MORE than 50 people. Those who did come out last season came out because they love their team and they love the Riot community – but the conversations about the team weren't happy or pleasant.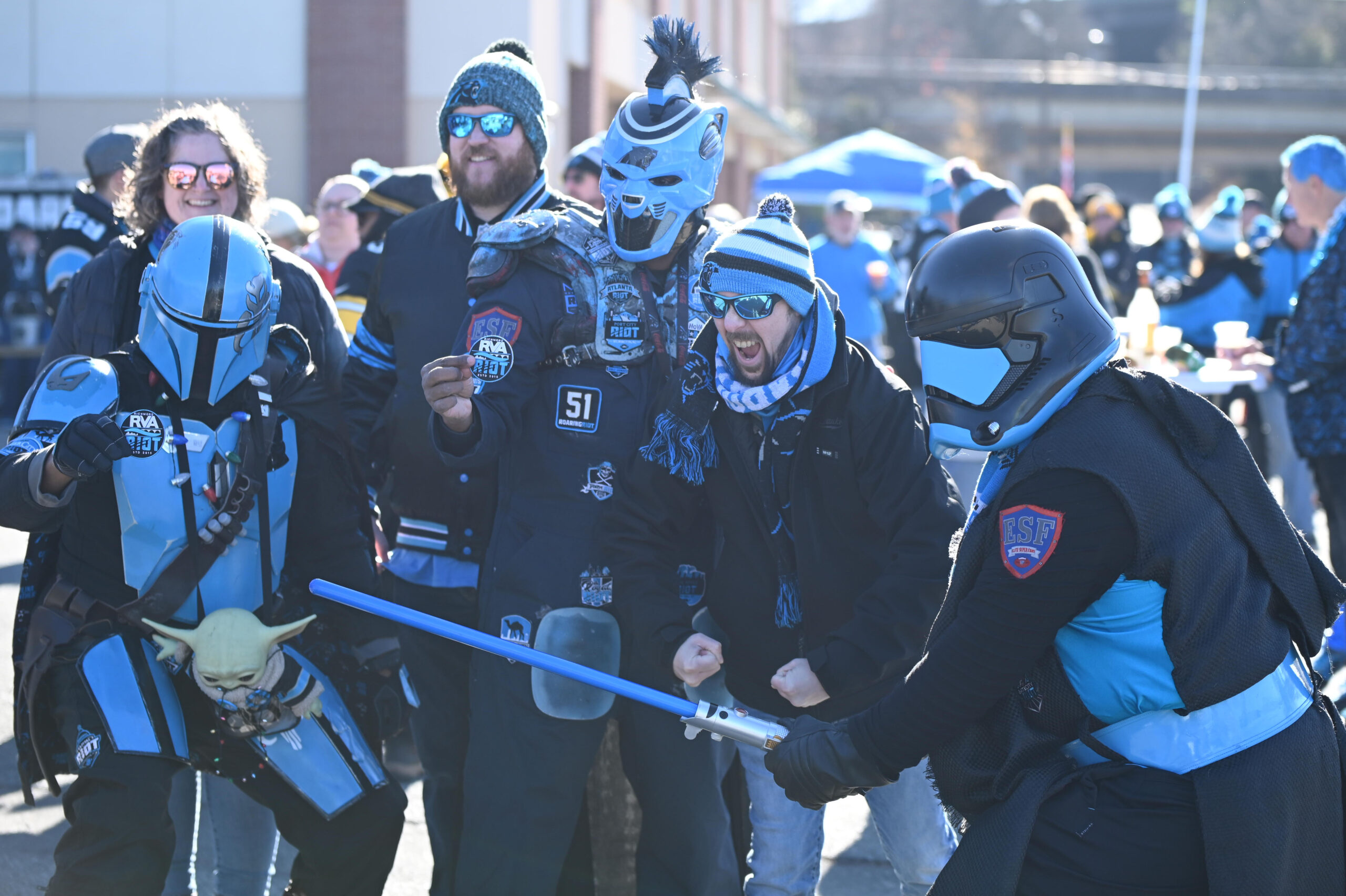 It was brutal and, quite frankly, tough to care about. We usually wake up early on Sunday mornings and drive down to set up the tailgates excited for the day – last year, upon arriving at the lot, we'd look at each other like "we have to do this again?"
Hell, I didn't even write a State of the Riot 2022. That was the State of the Riot – there wasn't one.
But the slate is clean now – we get a fresh start. A fresh start with a great mix of accomplished coaches and up and incoming studs. A good mix of coaches with NFL coaching experience and head coaching experience. I do believe that this coaching staff is going to get this team playing at the highest level that we've seen in a long time; I do believe this coaching staff is going to get the most out of these players. I do believe this coaching staff won't get consistently outcoached. I do believe this staff will not allow this team to DBO (sorry, too soon?). And those beliefs have me fired up.
Hope.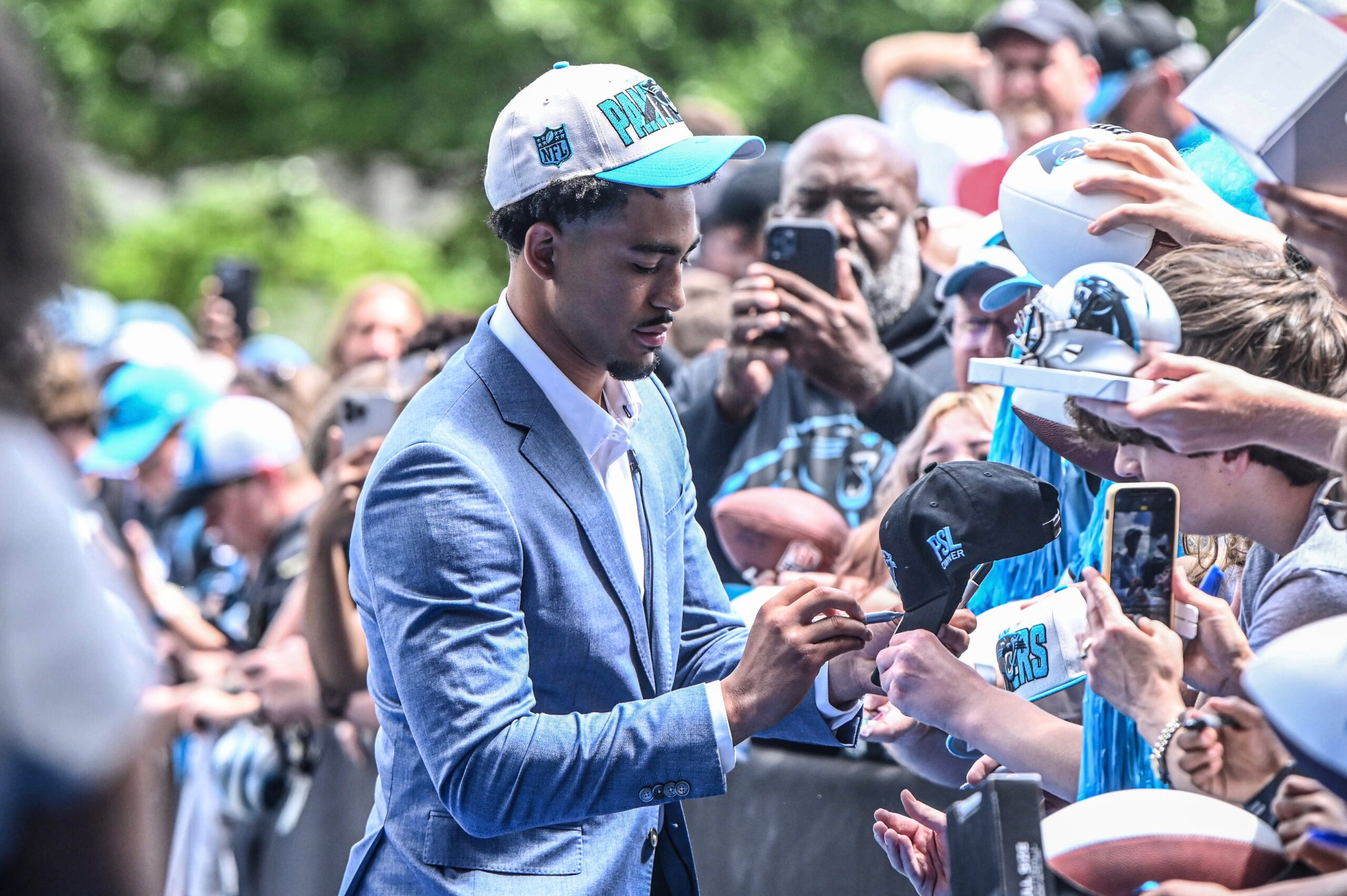 Bryce doesn't have to lead this team to the playoffs this year for the season to be successful. But why can't he? Brady is gone. The Falcons, although they're making some moves, are still the Falcons. Derek Carr is the best current QB in the Division. Pfffft. So why not us?
Why not THIS year? This team was competitive – at times and under Wilks – last season. With the additions this offseason, I have a hard time seeing how they're not right in the mix in December. Maybe I'm a huge homer (I am) or maybe I am daydreaming about a January home tailgate (I am), but I know I'm ready to tune in for the season Week 1.
And I know that I am PUMPED to hit the road with all of you this season (gotta get in the gym before the pools in Jacksonville though).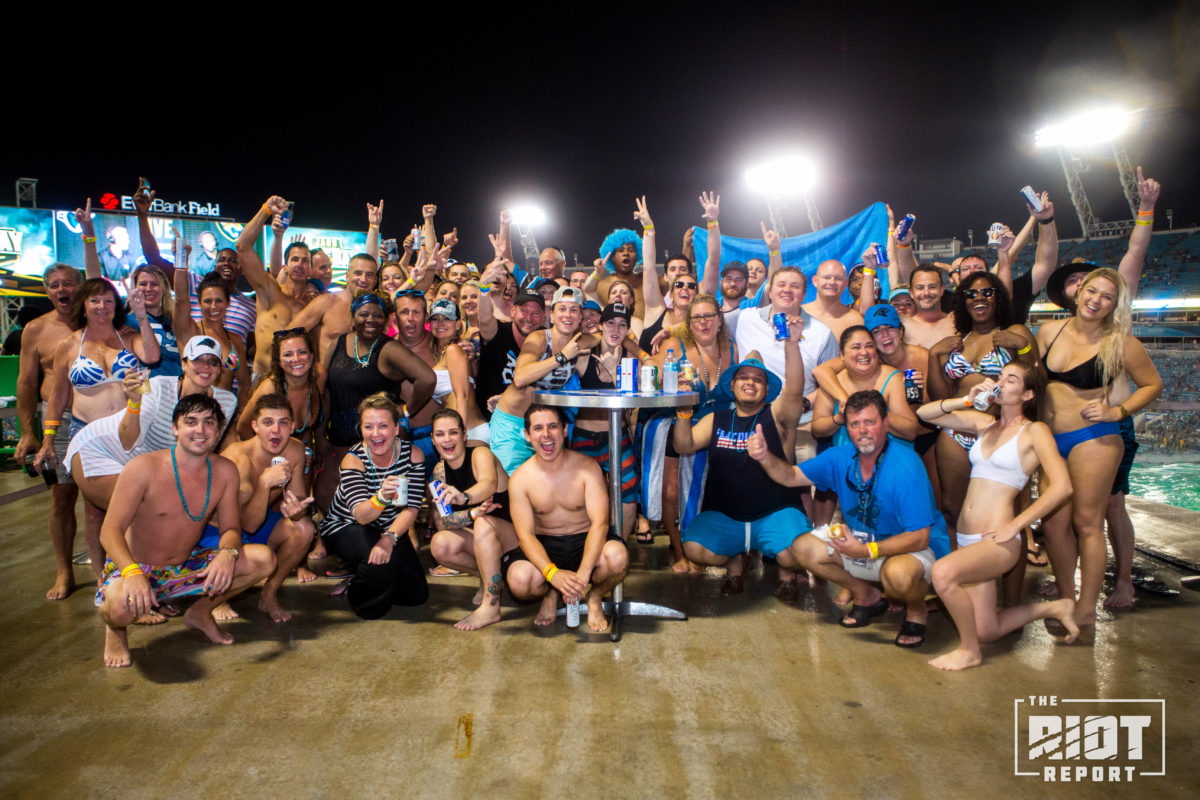 That's hope. I was excited to hit the road last year, but I wasn't pumped for the actual games. This year – that's different. Yeah, I'm stoked to hang out in Chicago and Jax and especially Nashville with all of you, but now I have a reason to be HYPE on Sunday that doesn't involve the tailgate. I can't wait to see what Bryce and this young team has in store for us on Sundays.
Of course I'm excited for the games, but let me tell you why I love our Riot community – even though our event and game attendance were down, our membership numbers are still very strong heading into 2023. We know you're still out there – we know you still love this team – we know you were discouraged with its direction – we know you were just waiting for some…..hope.
But now it's time to come back – the 2023 schedule is actually doing us some favors. We're always going to have to worry about opposing fans taking over BoA, but at least we know the Texans and Colts fans aren't showing up. And for road games, Jacksonville (it's pool time, baby!), Nashville, Miami, and Chicago are all fantastic trips and already have a ton of deposits.
Don't sleep on Seattle and Detroit though. And of course we'll always show up for the away Division games —– and next year Germany is on the horizon, too…just in time for Bryce to get his feet under him and for us to take the next step on the field to match our passion off of it.
We've locked in our tailgate location for the next few seasons (tailgating real estate close to the stadium is hard to come by) and we'll continue to improve from last season. That means being able to continue to offer you the best gameday experience that you can find in all of Charlotte. A quick note: we're raising the tailgate guest fee from $10 to a $15 donation to the Roaring Riot Foundation. That's due to the higher cost of our tailgate lot and inflation of stuff we need, like cups, fences, porta-jons, etc. We're also looking into how we can improve our food offerings this upcoming season – and even though we knew memberships would be in higher demand this season with the team being, you know, good, we're not raising prices of memberships in 2023. $30 for a shirt, patch, sticker, digital membership card, free food for eight home games and the cheapest drinks in the city with all of the proceeds going to charity – we think that's a pretty good deal.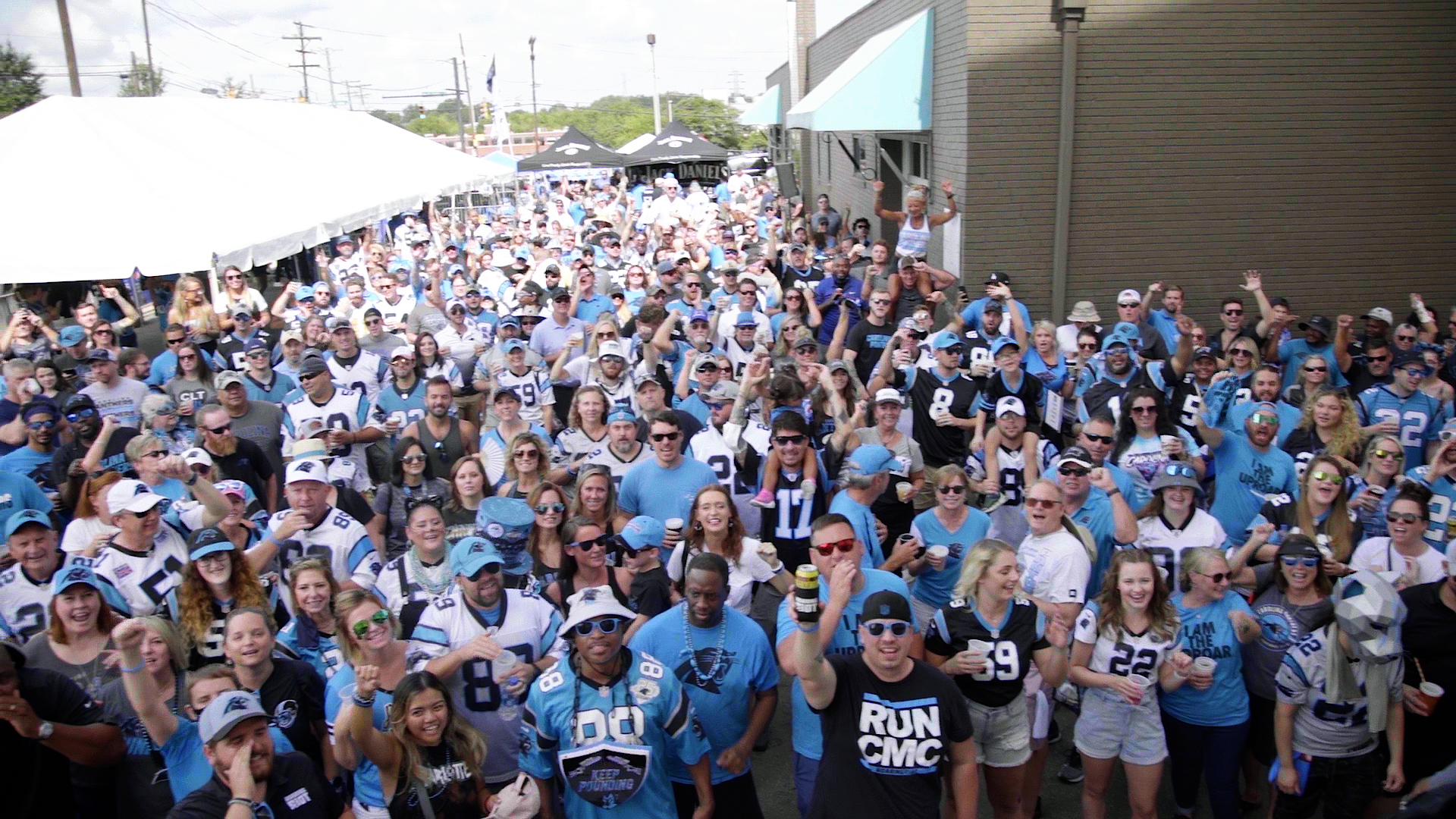 We're also VERY excited to get back into the merch game. It's been a few years – pre-covid – since we've really taken the time to put out any good Roaring Riot merch for you all. Of course the excitement over our new franchise QB helped us push out the Bryce Collection. But we've also got some other fun ideas we'll be bringing you through the season. If you like the Throwback vibes, you're going to be HYPE about what's coming out over the summer.
And last, but certainly not least, we're pumped to get the 2023 membership packages out into your hands in early June. We're really digging the shirt design and overall theme for this year's kit. With our first QB as the new HC and the first ever HC on his staff, it only made sense to toss it all back to the first years of the team and hit on the old school designs. It's good for me because I peaked in the 90s (it's been a fast downhill since) and it's one of my favorite decades.
We've already spent multiple afternoons googling the price of 90s bands to come play the tailgate (NOTE: they're still shockingly expensive).
I know I'll see you all out there on Sunday mornings. And I know I'll have a great time from 10-12:30p at 628 West Morehead St. I know we'll drink some delicious Noda beers. But for the first time in a few years – what feels like a lifetime – I know that the Panthers will be a team I can get excited for. They might even win a few games – maybe more than a few.
I sure hope so.
Zack