It's a new era of Carolina Panthers football.
With the Panthers new regime pulling off the biggest trade in franchise history (apologies to Greg Olsen and Sean Gilbert) a couple of months ago to move up to #1 – and then using that first overall pick on Bryce Young, a guy who we're all hoping is going to be the face of the franchise for the next decade – it truly feels like there is a hopefulness flowing through the Roaring Riot that we haven't seen since the last time we had a true QB1 in the huddle.
What it looks like when you get your guy. #BryceUpSon pic.twitter.com/7fbGWJSmI0

— Roaring Riot (@roaringriot) April 28, 2023

And that's why we're super excited to get to show you what's coming to you in your 2023 Roaring Riot membership kit when it ships in June. We feel like every kit has told a story – whether it was putting our members names on the front of the shirt in 2017 or honoring Sam Mills last season, we try our best to be thoughtful with what you're putting on your chest when you're rocking with us.
To us, when the Panthers brought in the first quarterback in team history to be their new head coach, it felt like what was old was new again.
And then when Frank Reich brought in the team's first Head Coach to be on the staff, we knew we had to bring the throwback vibes for the new season. Because it's not just about a throwback to the designs of the 90s – don't worry, it's there – it's a throwback to when it was FUN to be a fan of the Carolina Panthers.
When you got to sing the fight song after wins. When you fell in love with the personalities on the toughest defense in the league. When our team went undefeated at home and won their division when everyone expected them to lose – but what they actually did was show Barry Switzer where Charlotte, North Carolina was now, baby.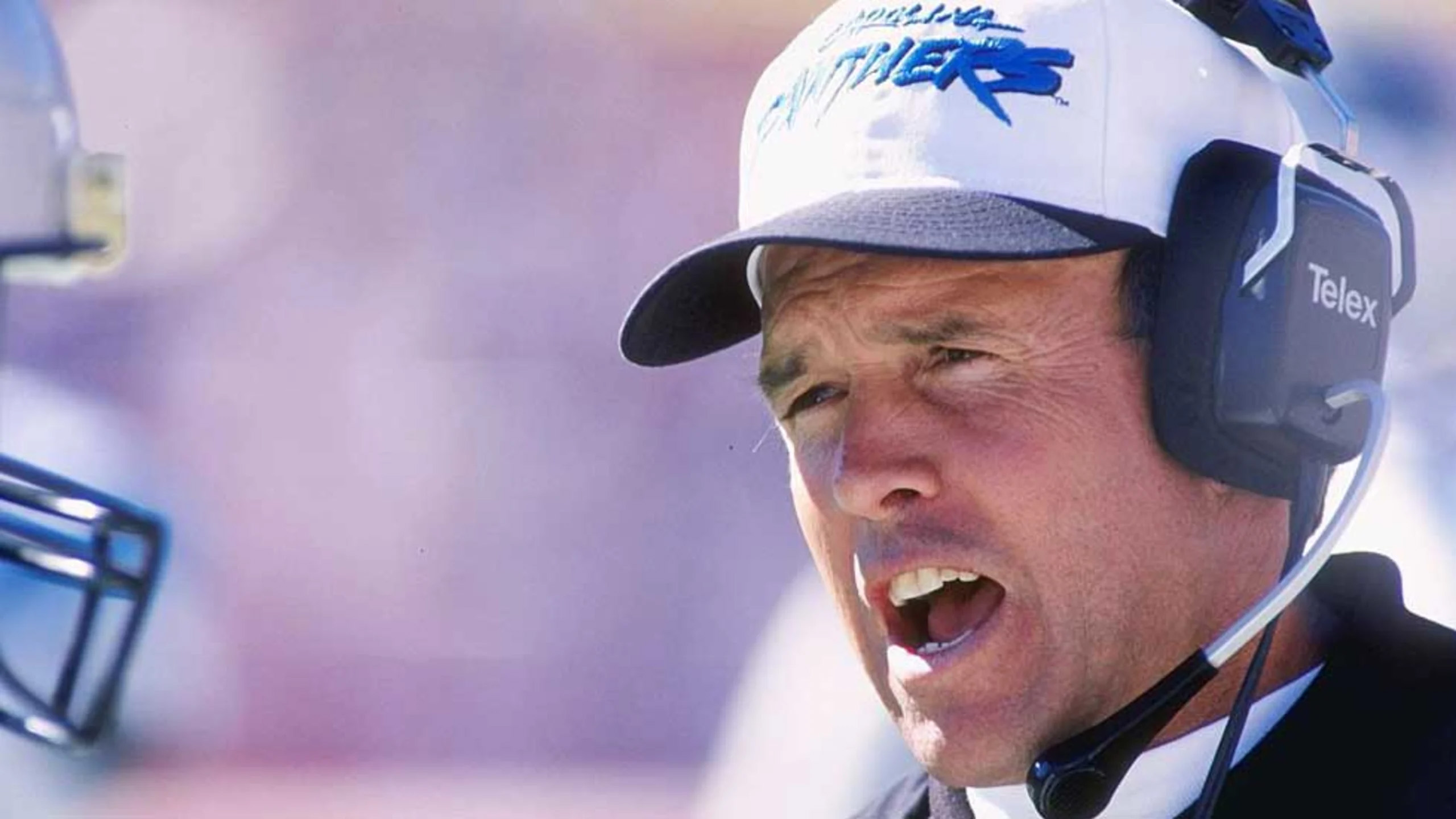 We were certainly there for the rollicking times of the Cam Era – that may have been the best time in Panthers history – but we know that not everyone was around when the cat eyes were in the end zones at Ericsson Stadium and Salt & Pepper terrorized the NFC West (yes, you read that right).
So your 2023 Roaring Riot membership shirt is decidedly 90s – based on the original Panthers font – with a little bit of extra spice to make it pop when you're walking down the street with your walkman and your dope digital watches or slap bracelets. And if you're digging the 90s style, be sure to stick around for when we drop some more throwback merch a little closer to the season – including some items you'll only be able to find at the tailgates.
We're also throwing it back with our take on the Panthers inaugural jersey patch – you may not remember, but the orange on the patch symbolizes the first season in Panthers' history being played at Clemson — we wanted to honor those first few seasons with our favorite lines from not only the team's original fight song, but the song the Mile High Cats sing after every touchdown.
Every membership kit will include both a patch to rock on your new Bryce Young or Jaycee Horn jersey and a sticker for your back windshield. We want to see a lot of them this season just like they dominated both states – and around the world – in 1995.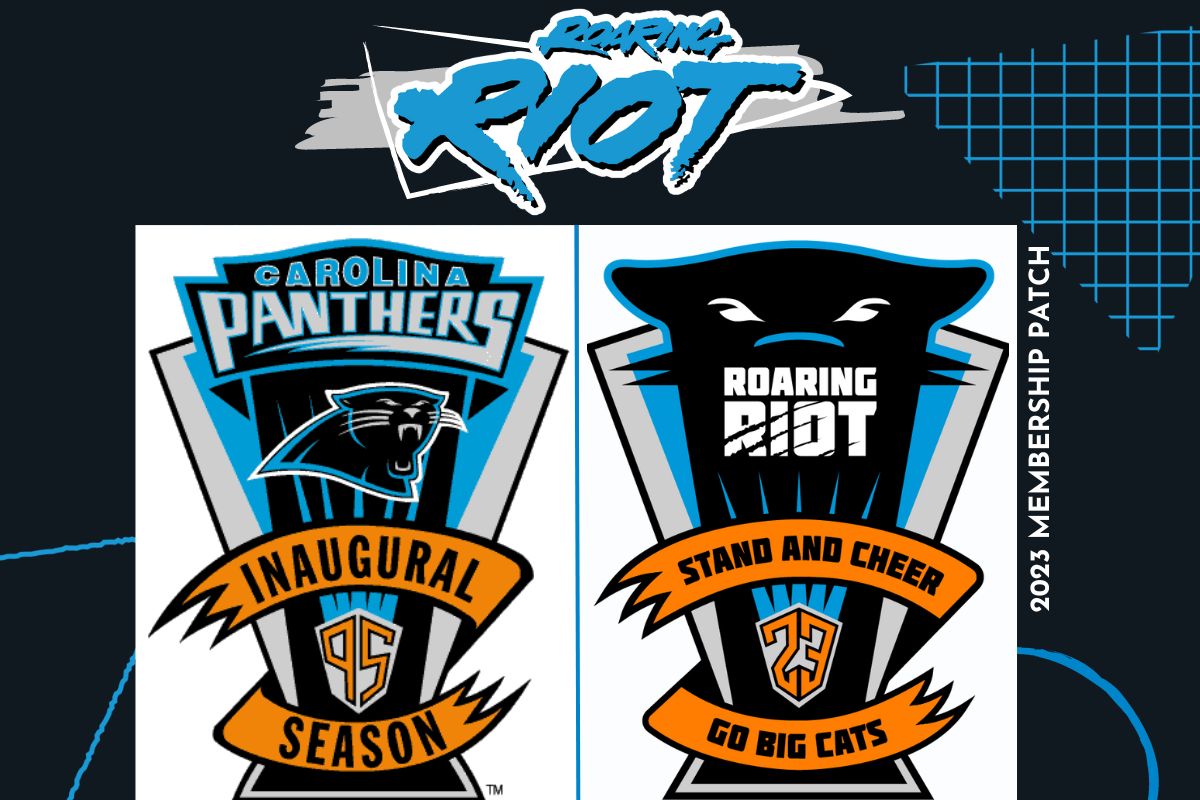 Even though not all of us were around for the Panthers inaugural season in 1995, we are now ALL here for the start of this chapter of the Carolina Panthers. The future is bright. There is hope. It's our time. We can't wait to experience it with all of you.
Keep Pounding — and Bryce Up, Son.
We'd like to thank our friend and Riot member Austin Thomas for helping us with the membership shirt design and other throwback graphics – to join the over 6,000 current Roaring Riot members all around the world and have some fun again, check out the 2023 membership packages.