As has already been discussed both here and elsewhere, the Panthers roster is going to face an awful lot of potential change during the offseason, with the majority of the defensive starters in the final year of their respective contracts, as well as a handful of role players and at least one starter on offense. What has also been discussed in detail is the fact that the Panthers are going to find themselves right up against the cap again this offseason, and that they will be hard-pressed to bring all their pending free agents back.
So, with the 2019 season taking a turn for the worse, in order to get a better understanding of what the Panthers options in free agency might be, let's take a look at what players with similar products have garnered in free agency in recent years for the Panthers top ten unrestricted free agents.
James Bradberry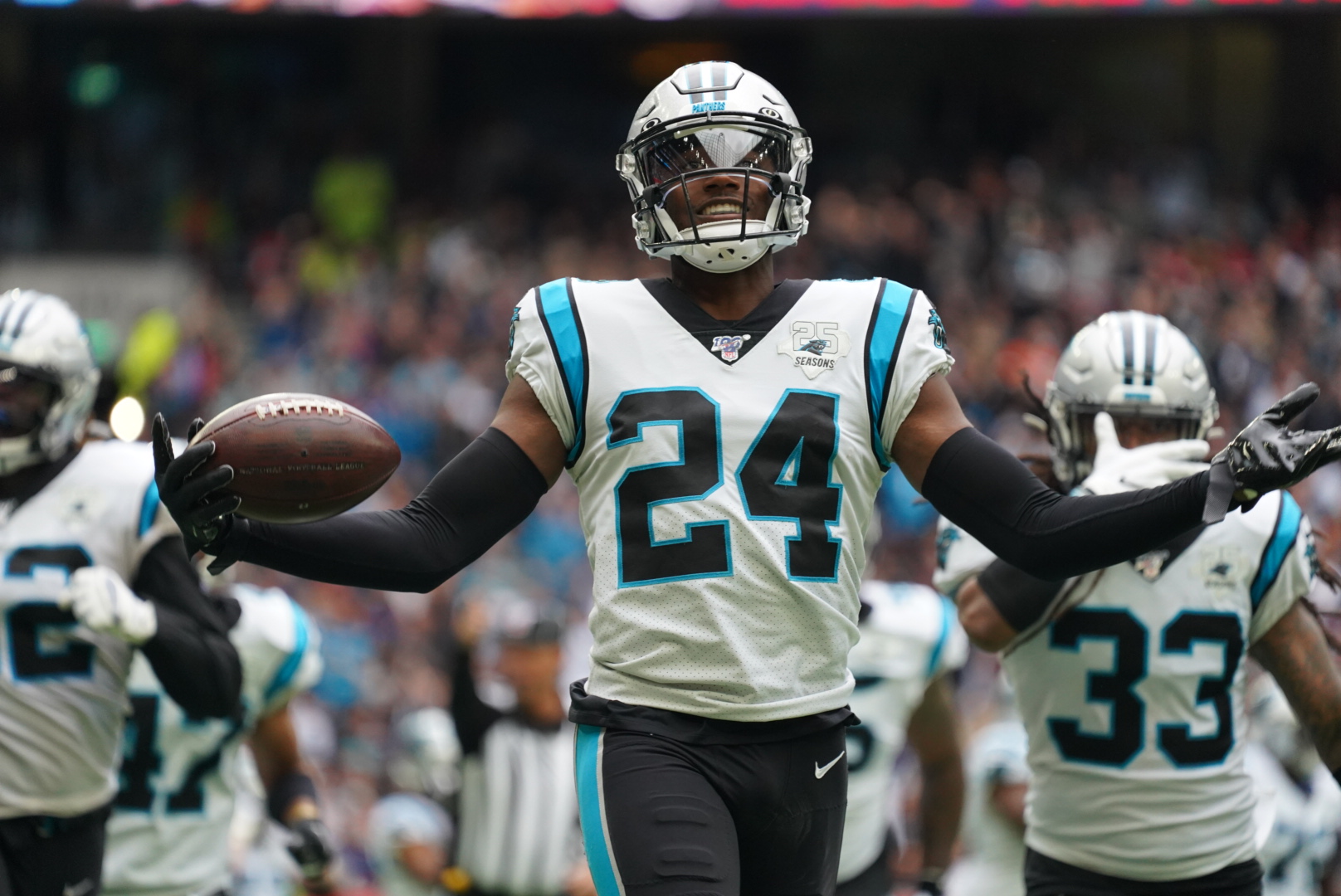 Before the season started, I went into a lot of detail about what Bradberry's value might be, and if anything, that price tag has only gone up as his interception production has increased compared to previous seasons. However, while it now seems unlikely that he will sign for less than $10m per year, the fact that he has still left some interceptions on the field is ultimately going to limit how much teams are going to be willing to pay him, added to the fact that as a relatively old rookie at 26 years old, teams will likely be worried about regression towards the back end of a second contract.
Predicted Contract: 4 Years, $44m.
Mario Addison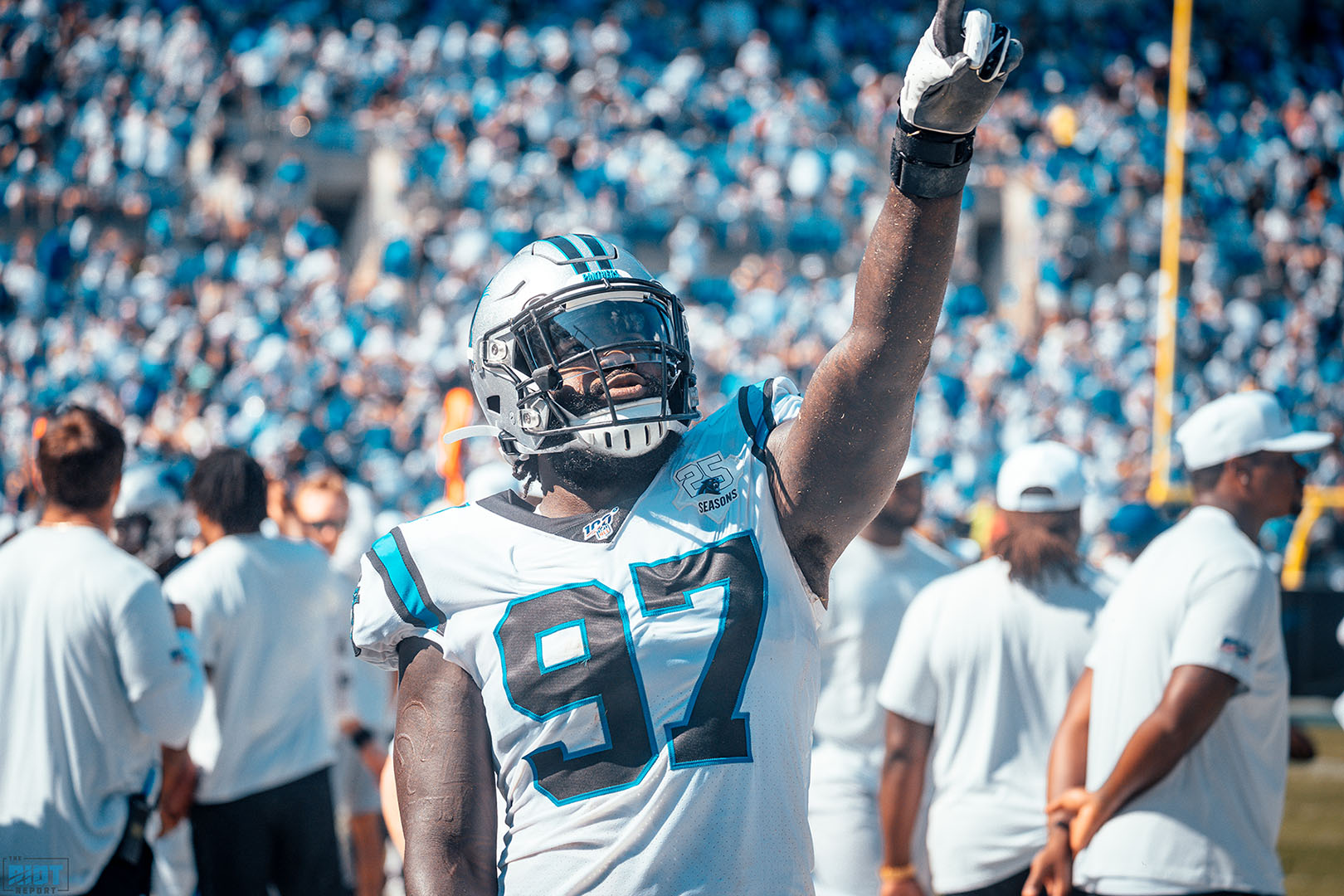 If Mario Addison was hitting free agency as a 25-year old with his production over the past four seasons, he would be about to be paid an astrologically large sum of money. In the 55 games he has played since the start of the 2016 season (40 starts), he has racked up 37.5 sacks, 52 QB hits, 38 TFLs and 81 solo tackles. That is elite production. However, crucially, Addison is not 25 years old; in fact, he will be 33 at the beginning of next season – that is obviously going to affect the size and length of contract he will be offered, either by the Panthers or elsewhere.
Possibly the best comparison for Addison in terms of predicting his future contract might be Everson Griffen, who while a number of years younger than Addison when he signed his deal (30), is the only player who has signed a recent extension at the same position with the kind of production that Addison has had. Griffen saw a 4-year. $58 million deal two offseasons ago, and while the market has only increased since then, Addison's age is likely going to prevent him from getting quite that figure, but another sizable shorter-term deal seems likely.
Predicted Contract: 2 years, $20m.
Shaq Thompson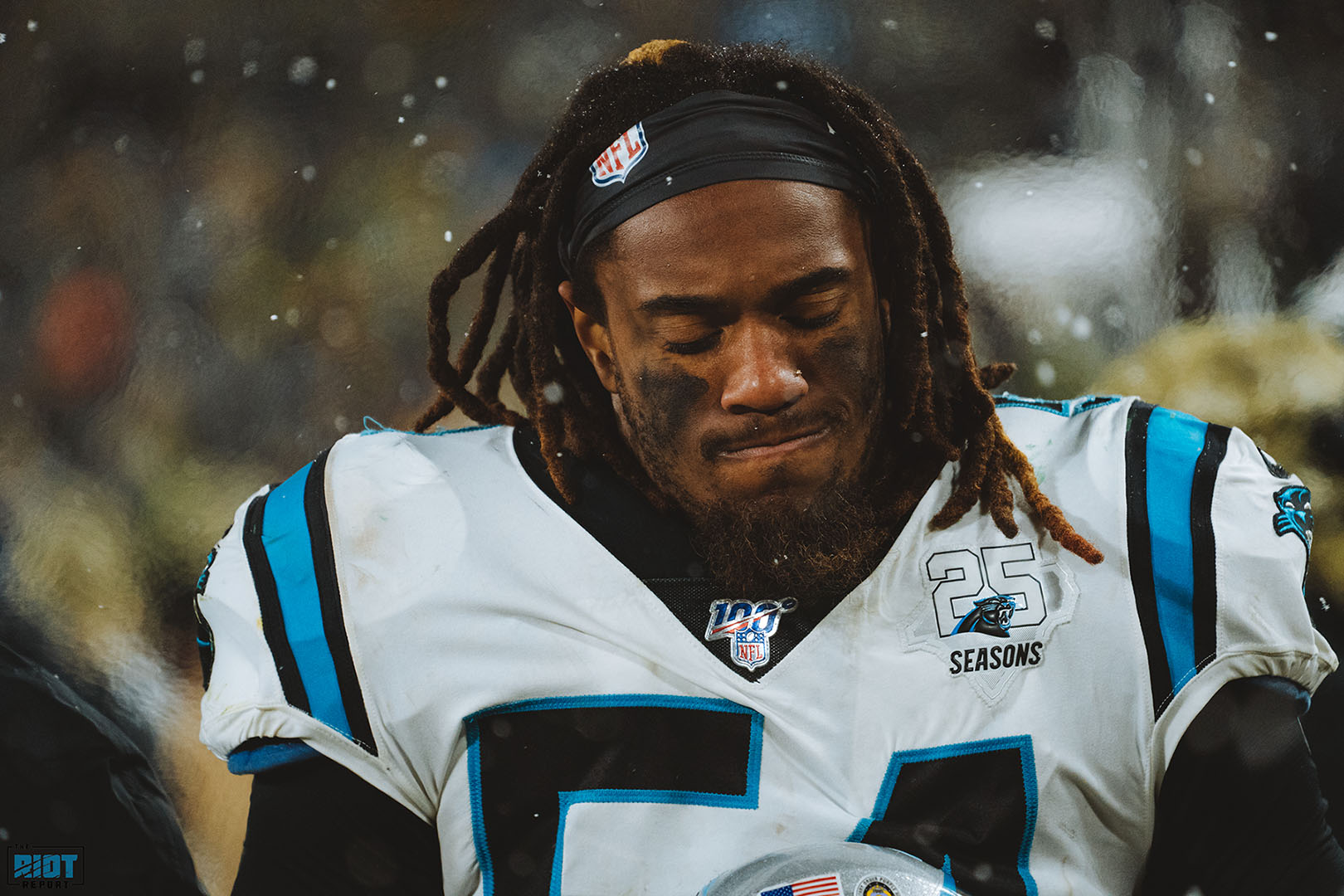 At first glance, Shaq Thompson would appear to be due a very, very large payday. He is just entering his prime (he will be 26 to start next season), and in an NFL that is moving more and more towards versatile defenders who can cover multiple positions, he seems tailor-made to land a sizable contract. However, there are a couple of things that could get in his way. First, through his first four seasons in the NFL, he is yet to play the full 16 games – although he's on pace to do it this season; and second, for a player whose appeal is based on his coverage ability, his one career interception and eleven pass deflections are hardly inspiring.
Don't get me wrong, Thompson is a good player and he is going to get paid, but unless he is able to dramatically increase his ball production over the second half of this season, it is all too easy to imagine that he might end up getting paid like the good player he is, but not like a great one. Maybe the best comparison might be Houston's Benardrick McKinney, who has been similarly unproductive in terms of interceptions and pass deflections despite otherwise strong play. He got a five-year, $50m contract – so let's give the same one to Thompson.
Predicted Contract: 5 year, $50m.
Gerald McCoy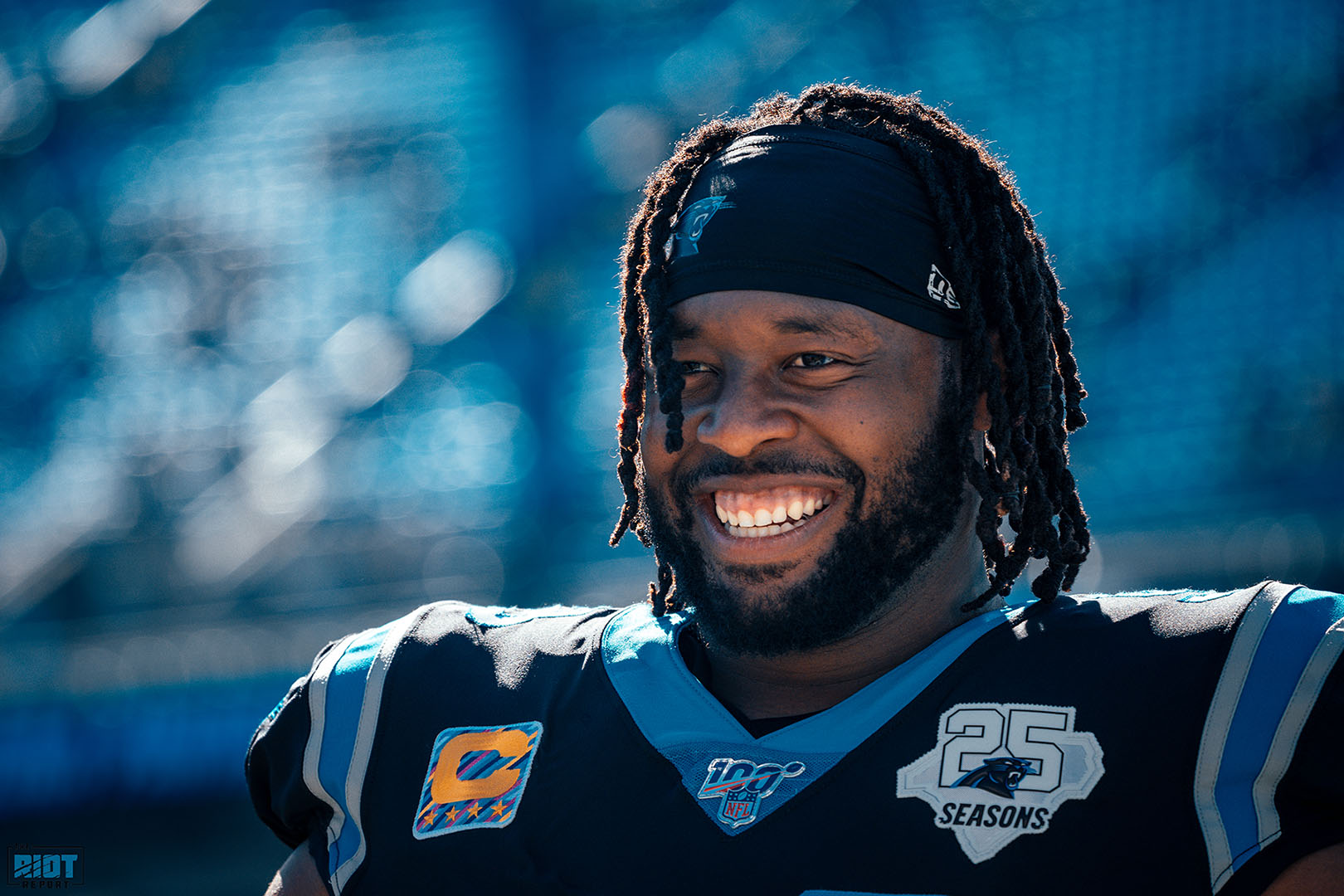 Gerald McCoy is a leader, a former first-team All-Pro and a six-time Pro Bowler, and all that is likely to increase his value beyond what the numbers would suggest. However, based on the production, McCoy probably isn't going to get the bumper pay-day he would have got half a decade ago. McCoy has never had a ten-sack season, but he hasn't even got to seven since 2016, and his QB hits and TFL production also both appear to be on the decline. This shouldn't be surprising for an interior defensive lineman who will be 32 to start next season, but at this point in his career, McCoy is likely to be paid more like the good starter he is, rather than the superstar feature piece he once was.
McCoy is currently on track for around the six sacks he had in 2018, with around 10 QB hits and a handful of TFLs. This is similar production to the likes of Michael Bennett as they have moved from stars to role players. Last season, Bennett had slightly better sack production than McCoy has had to this point this season, and his QB hits were certainly far superior, but he was also a couple of years older than McCoy is now and isn't quite as good a run defender. This led Bennett to sign a two-year deal worth a little under $17m, and McCoy will probably get around that, maybe a little less.
Predicted Contract: 2 year, $14m
Greg Van Roten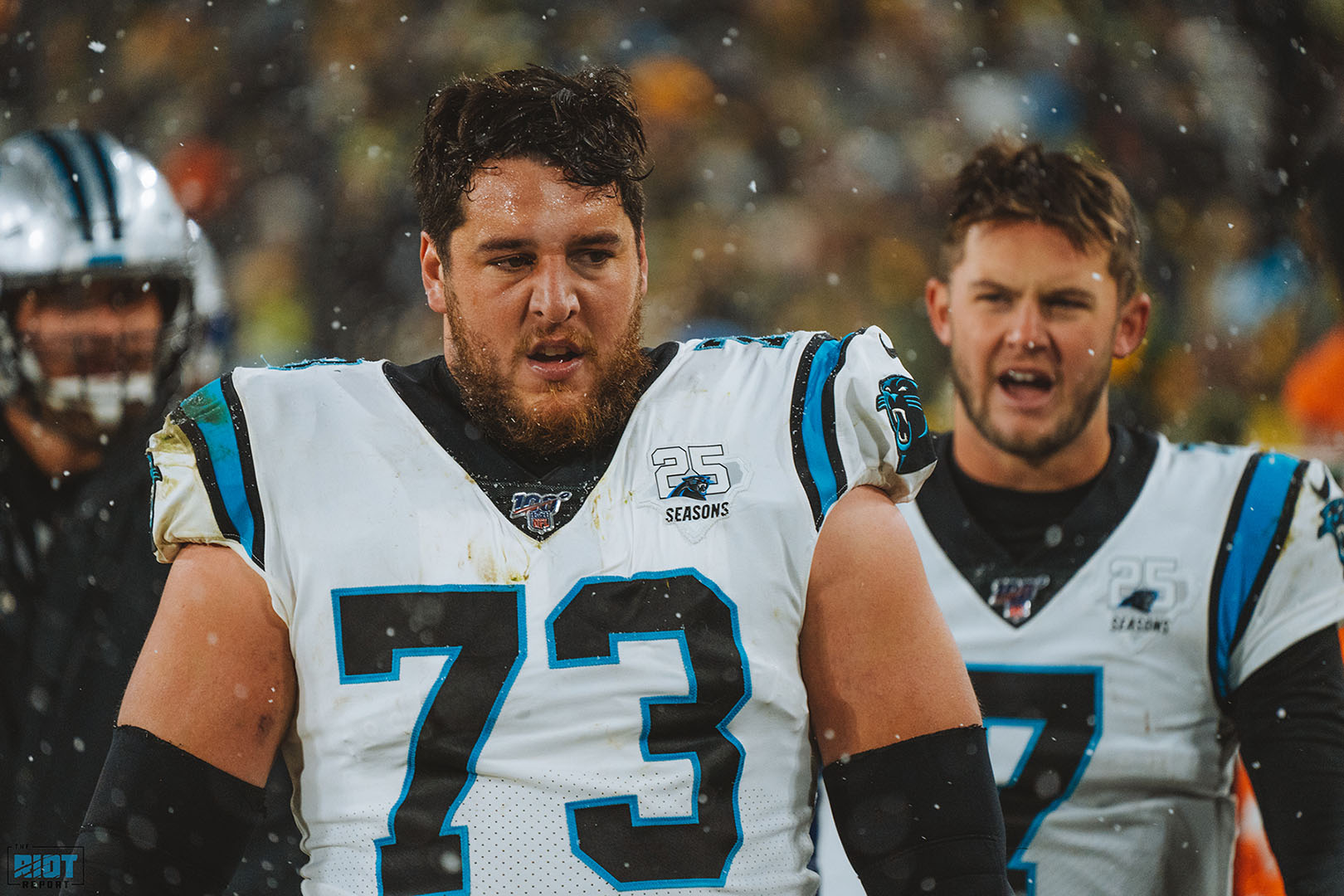 GVR is the only offensive starter due to hit free agency this year, and having spent much of his career struggling to catch on somewhere, he has managed to establish himself as a decent starter over the past couple of years in Carolina, and he is likely to get paid this offseason. However, he is also going to be 30 when next season starts, and while he has no issue with recent injury history, that is probably going to decrease his price tag somewhat. Working in his favor is the fact that every NFL team is always looking for offensive linemen, and his ability to play both center and guard is only going to help.
Last offseason saw some really questionable contracts handed out to a number of pretty mediocre offensive linemen, and while the fact he doesn't play tackle is probably going to prevent him from exceeding the money the Bengals gave to Bobby Hart, he should probably expect to exceed the four-year, $21m contract the Falcons gave James Carpenter.
Predicted Contract: 4 Year, $25m
Up Next: Williams, Boston, Cockrell, Butler and Irvin – What Would They Get?