There's been so much change in Carolina during the 2020 offseason, sometimes it seems as if you can forget about players that had an impact on the locker room leaving simply because of the huge shadow left by the other players who have departed since January.
When franchise legends like Luke Kuechly, Greg Olsen, and Cam Newton all leave in the span of three months, it's easy to gloss over the loss of players like Gerald McCoy or Colin Jones – but in the span of only one season, the Panthers have lost four of the five players who wore the captain's patch on their jersey. Only Kawann Short – who missed most of the season after shoulder surgery – remains from the 2019 group, with the Panthers rotating their sixth captain throughout the season. Christian McCaffrey unsurprisingly had the honor from Week 5 on and Efe Obada was nominated by his teammates for the Panthers' game in London, but the roster turnover in Carolina has had an unintended effect of clearing the decks in terms of captains for this season.
While Ron Rivera allowed his locker room to vote on captains before the season, Matt Rhule may take a different tact: last season at Baylor, Rhule named the first captains of his collegiate coaching career – one of whom has joined the Panthers as an undrafted free agent.
However they decide who will represent the Panthers at midfield before games – the team can name up to six – let's take a look at who might get the coveted 'C' over their heart during the upcoming season:
The No-Brainers
Christian McCaffrey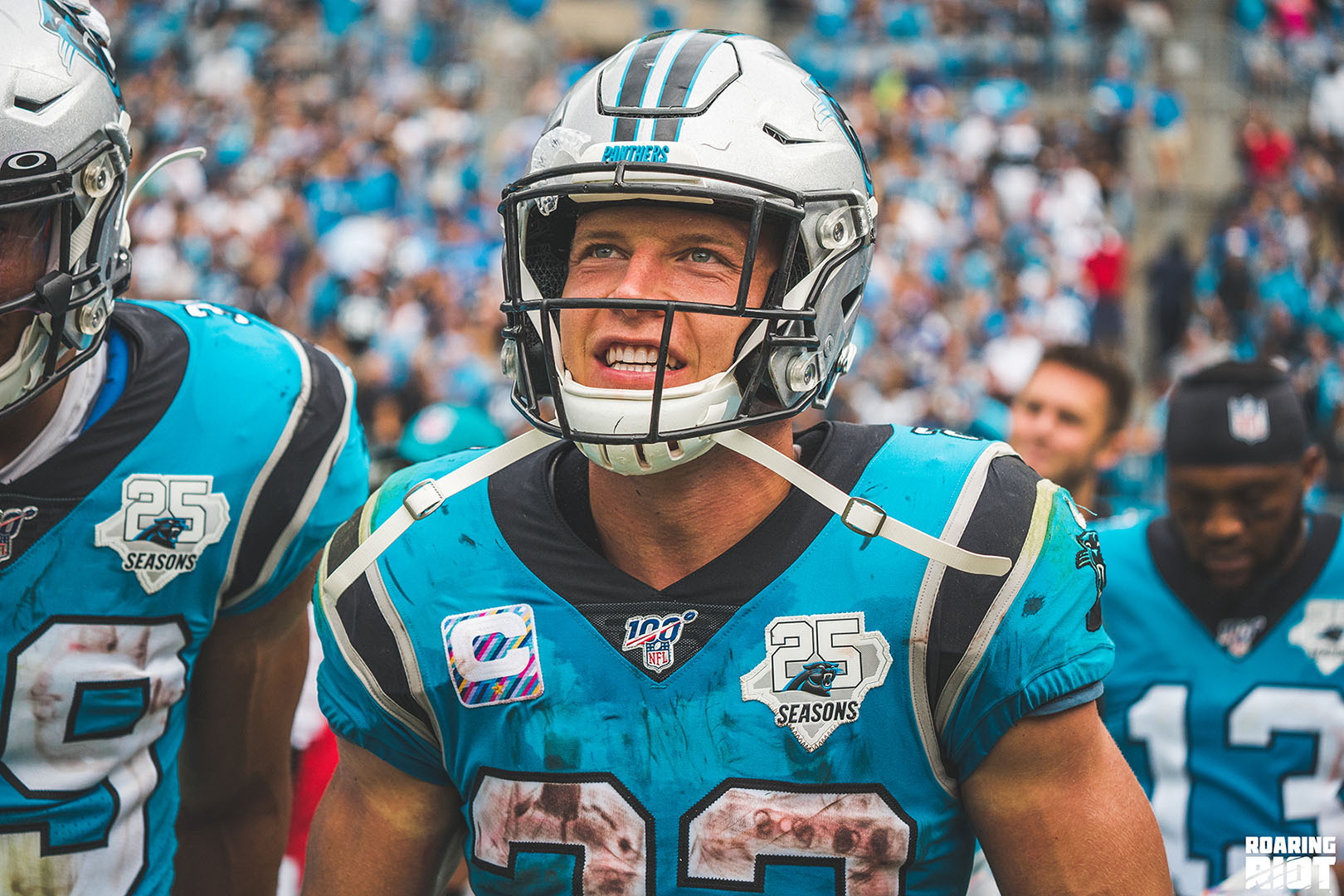 Duh. Maybe the easiest decision Matt Rhule will make in his first season is slapping the 'C' back on McCaffrey's chest – after having the third 1,000-1,000 season in NFL history and inking one of the largest contract extensions for a running back ever, McCaffrey will be a stabilizing force both on and off the field.
From work ethic to performance, McCaffrey is the epitome of a captain and will almost certainly be one for his tenure in a Panthers uniform.
Kawann Short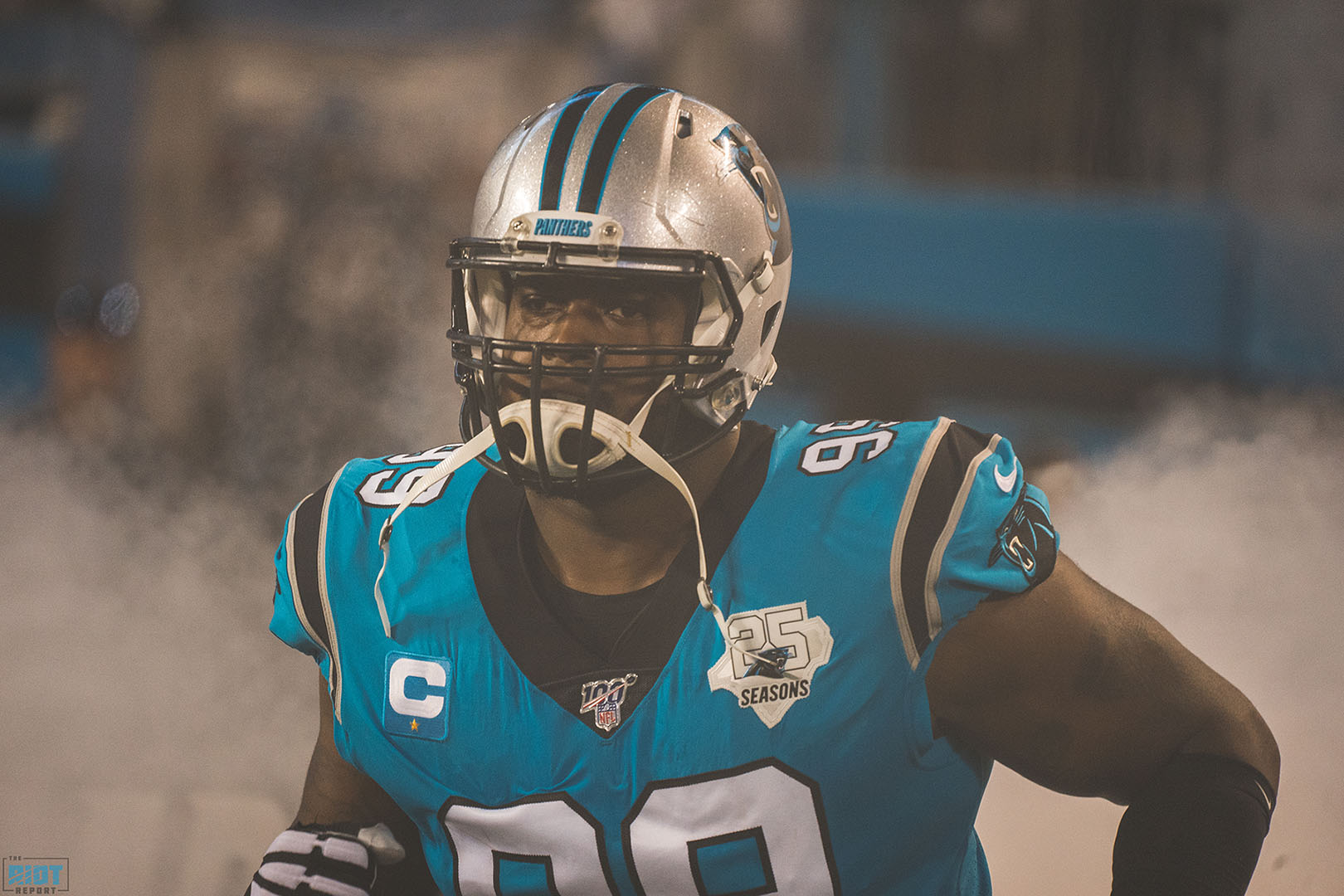 The 31-year old defensive tackle was named captain for the first time in his career last season but was only able to wear the patch for two games before being placed on injured reserve with a partially torn rotator cuff that required surgery – not only does Short have the seventh-most sacks in franchise history, but he's also one of only six players over 30 who are currently on the roster. It makes sense to have a leader with history in a Panthers uniform on both sides of the ball – and Short deserves a full season as captain.
Not Quite Sure Things — But Probably
Tre Boston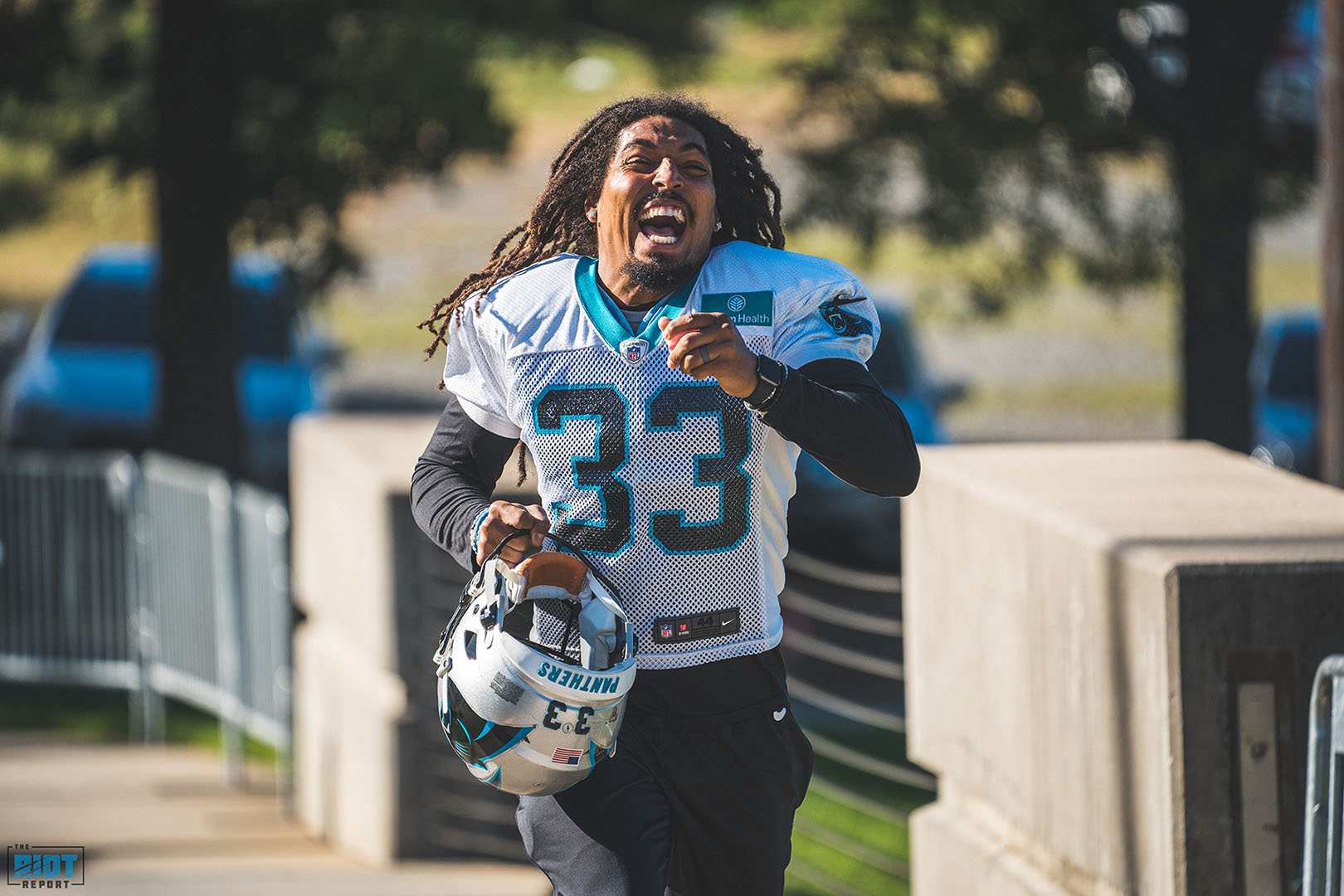 In an offseason filled with roster churn, the outspoken safety returns with a three-year deal and will be the leader of a young secondary that features Donte Jackson, Juston Burris, Jeremy Chinn and Troy Pride, Jr. – Boston knows what it takes to be both a winning team (he was on the NFC Championship team in 2015) and on a team in transition (the 2018 Cardinals were 3-13 under first-year head coach Steve Wilks). And he's certainly not afraid to let his voice be heard, both in the locker room and in the media.
Shaq Thompson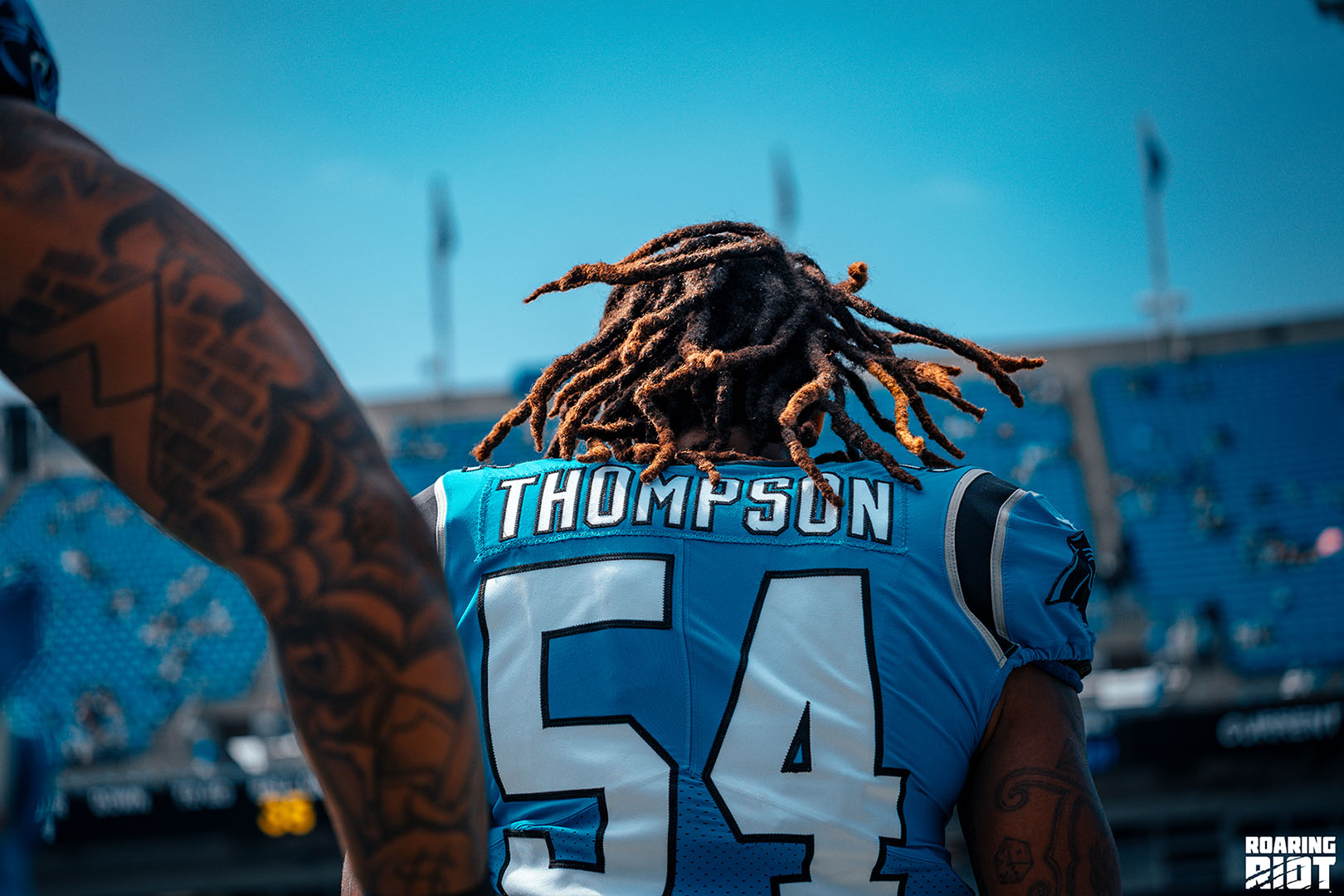 Between the signing of a four-year, $54m deal last December and the retirement of Luke Kuechly, Thompson will be looked at as one of the leaders of Phil Snow's defense. The versatility and upside that he showed through the first four years of his career despite playing less than 64% of the snaps earned him the lucrative contract extension – he'll need to lead not only by example but become a louder voice in the locker room to earn the captain's patch.
Thompson seems like a shoo-in this season, if only because of his large cap hit and one of the few players remaining from the previous iteration of the team.
Teddy Bridgewater
Quarterbacks tend to be captains – especially those who are prized offseason free agent acquisitions. One of the reasons Bridgewater was signed was his ability to be a leader in the locker room and the last time he entered the season completely healthy and as the starter, he was a captain in Minnesota.
It would be a surprise if he didn't have a 'C' on his chest come the fall.
Deserving, But With Caveats
Russell Okung
While Okung is an outspoken leader in the NFL and will look to anchor the offensive line at left tackle, it will be his first season on the Panthers and he only has one year left on his contract – he may also be a one-year bridge to second-year linemen Dennis Daley, Greg Little or even a 2021 early-round pick spent on a tackle. But as one of the most talented and decorated veterans on the Panthers, not to mention familiarity with offensive line coach Pat Meyer, Okung may be turned to as a leader in the offensive room.
DJ Moore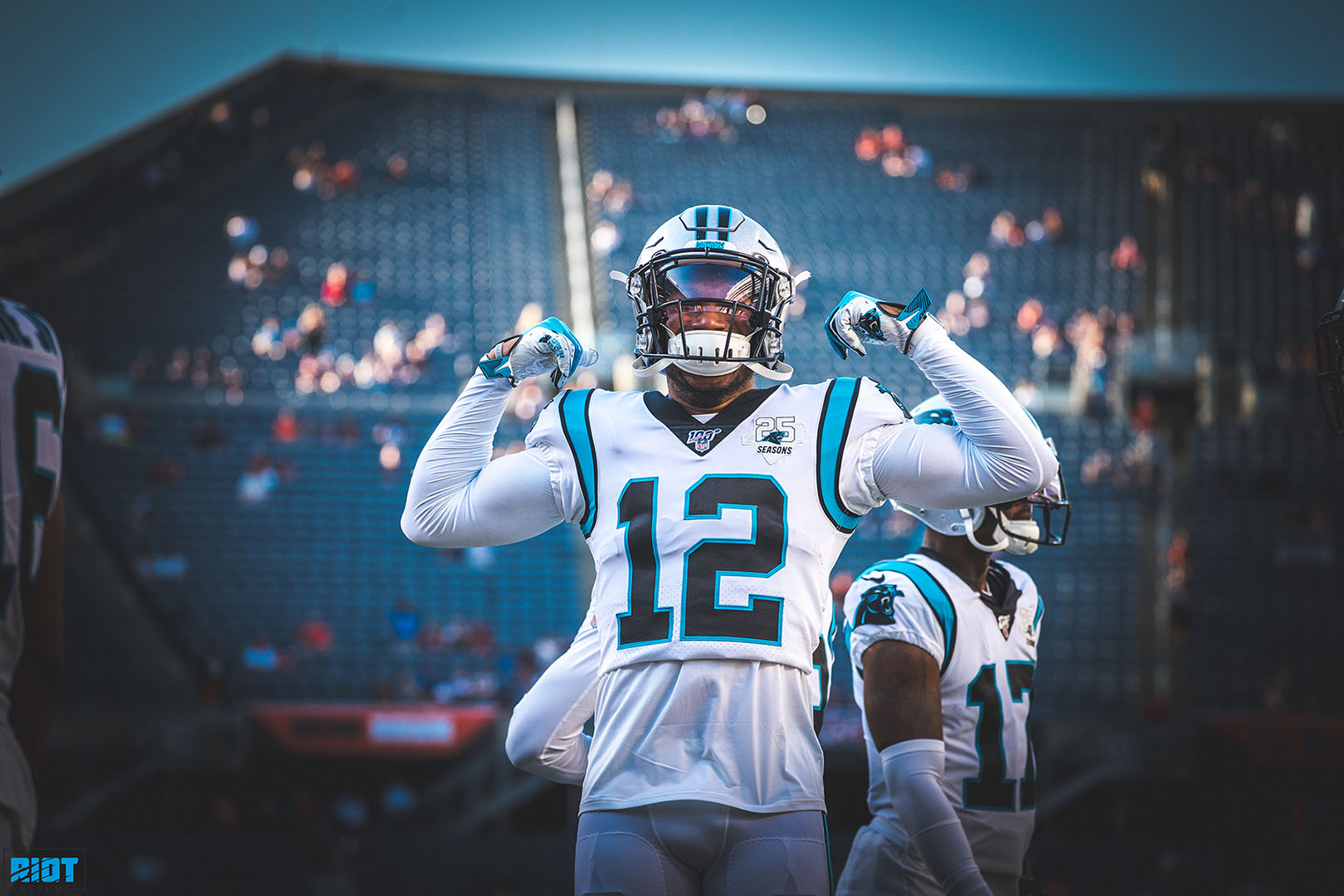 Moore had his best season as a pro in 2019 with almost 1,200 yards in less than 15 games, but as a 23-year old entering his third year in the league, Moore is likely too young to wear the captains' patch quite yet – especially with other options like McCaffrey and Bridgewater on the offensive side of the ball. If he continues to play like he did last season, though, expect to see it happen sooner rather than later.
Brian Burns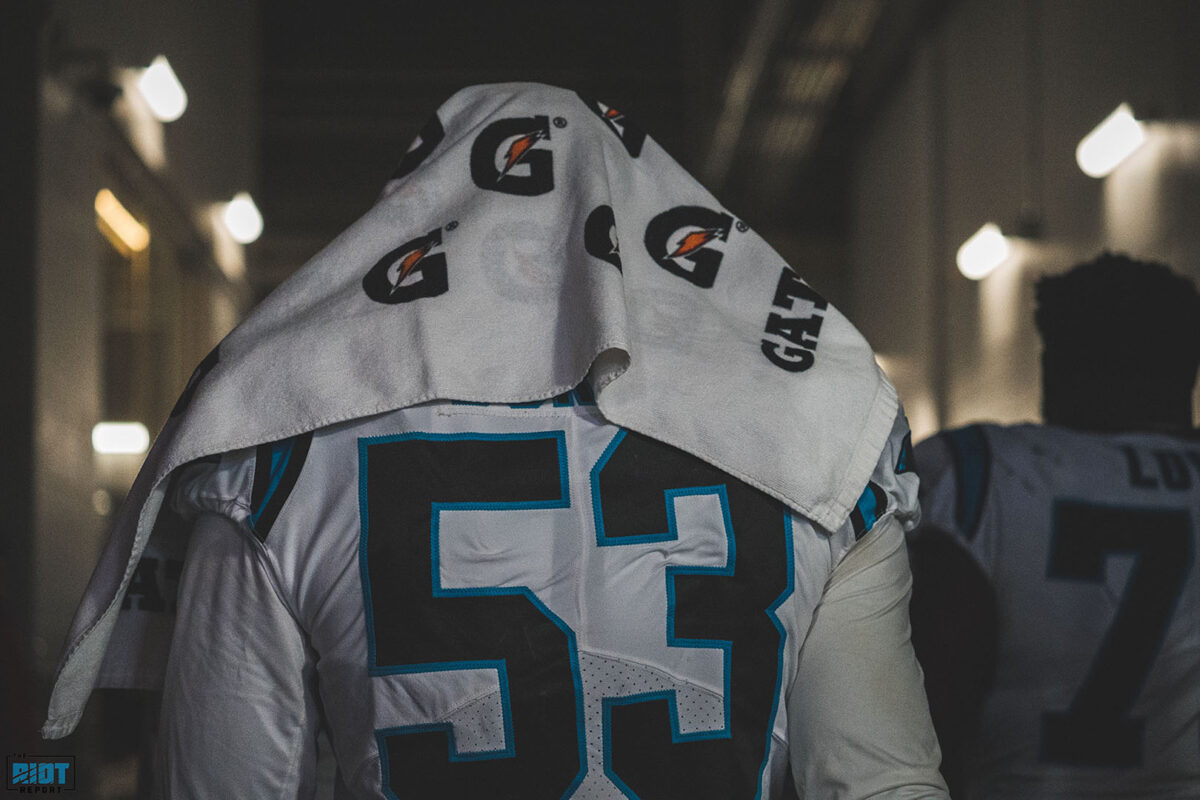 Much like Moore, Burns – who had 4.5 sacks, 11 QB hits and a touchdown in the first six games of his career before losing snaps to either a wrist injury or being in his head coach's doghouse, depending on who you ask – is too young to be a captain in only his second season.
Taylor Moton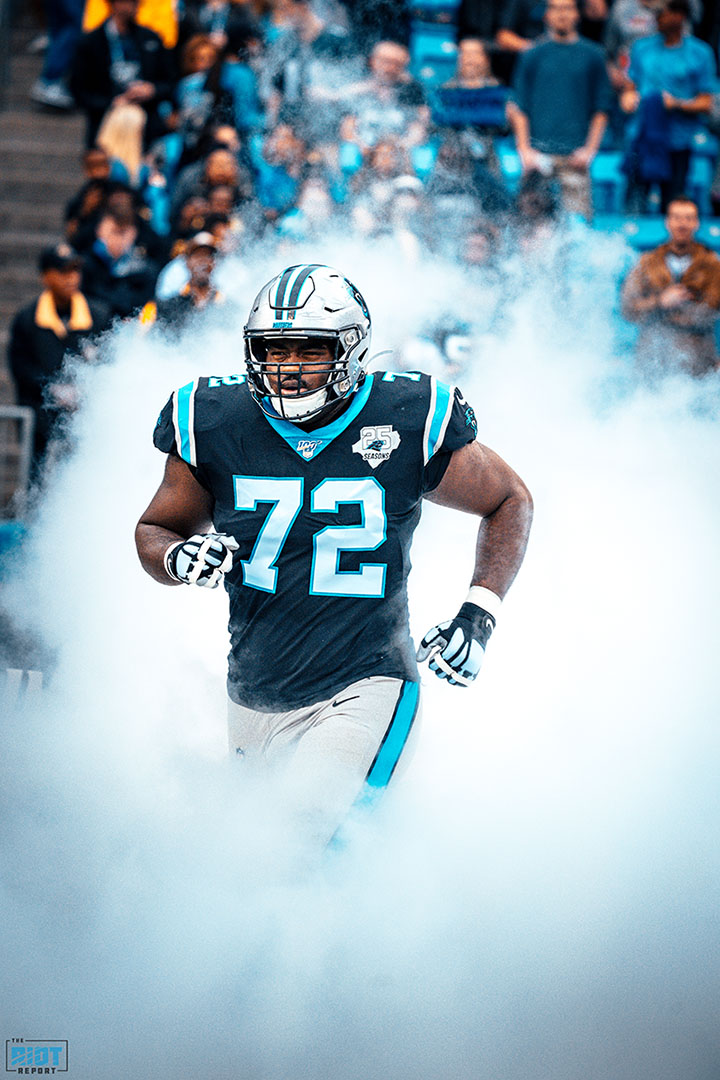 Moton has started every game over the past two seasons, with Rivera even trying him out at left tackle occasionally – if Moton gets a contract extension before the last year of his deal in 2020, his odds of being a captain go up exponentially. But if the Rhule regime doesn't view Moton as a big part of their future, it would be a surprise to make him a captain only to allow him to leave a year later.
Matt Paradis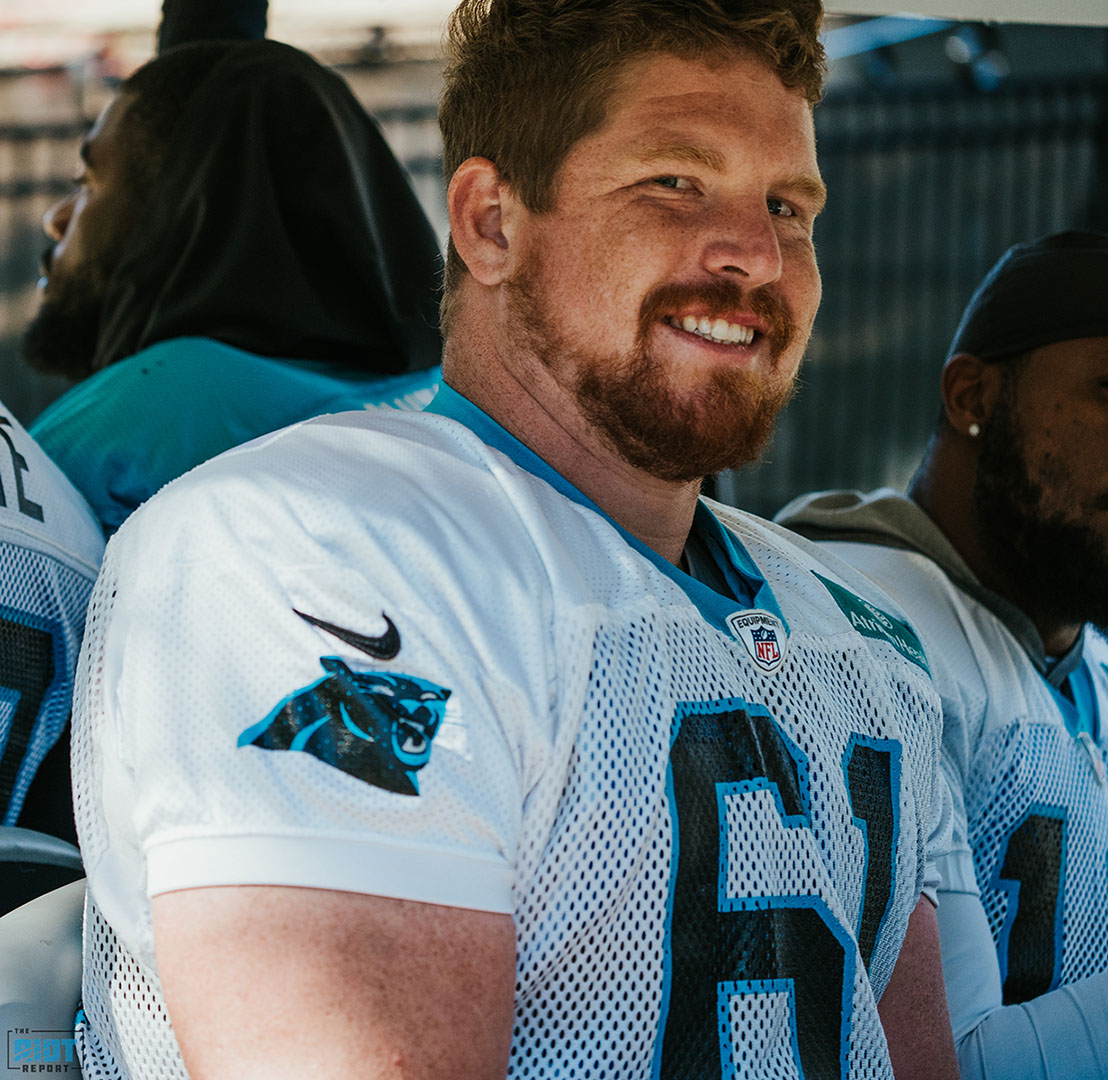 While the prized offensive line acquisition of 2019 may have performed below expectations in his first season, a center always makes for a good captain – see Kalil, Ryan for most of the past decade – and the 30-year old Paradis can help to stabilize an offensive line that will see changes at three of the five positions.
Tahir Whitehead
Whitehead was a captain last season with the Raiders and will almost certainly have the earpiece in his helmet this season, but as yet another player (notice a theme?) who won't be under contract in 2021, it doesn't seem prudent to make someone a captain if you just plan to let them move on in favor of a younger player after the season is over.
Wild Card
JJ Jansen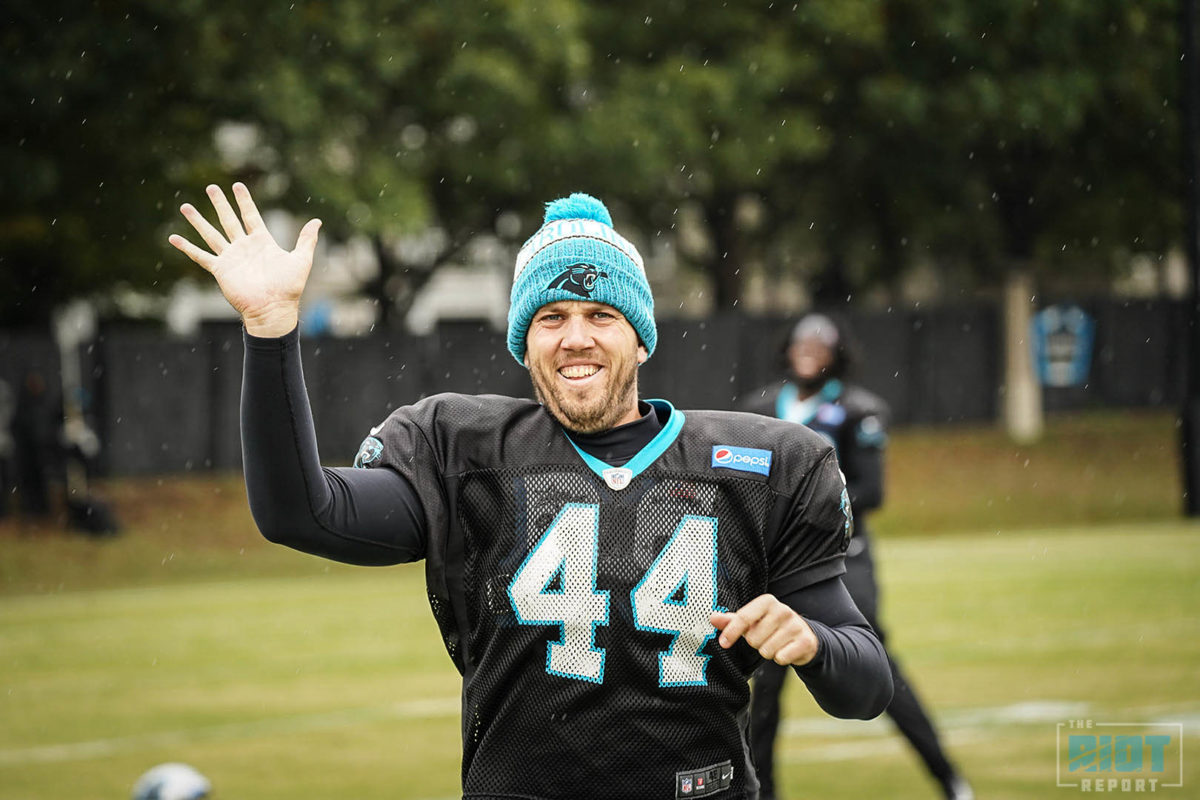 On a team filled with young players, why not reward the longest-tenured player in Panthers history with a captains patch? We know Rhule values special teams – one of his first coordinator jobs was helming the special teams unit at Western Carolina and he has extolled special teams this offseason.
"I want to be great on special teams," Rhule said after the draft. "Chase [Blackburn] said something to me the other day like "18 games in the last two years were eight points or less, one score or less," so, to me, how do you correct that? One way you can do that early on is special teams. That's not just the punter and the kicker, who we have great ones, it's all the guys covering – and all those things.
The 34-year old has had exactly one (1!) bad snap since joining the team in 2009, is the oldest player on the roster and although he is in the final year of his deal, Jansen hasn't lost a step – he deserves this. Make it happen.