Front Seven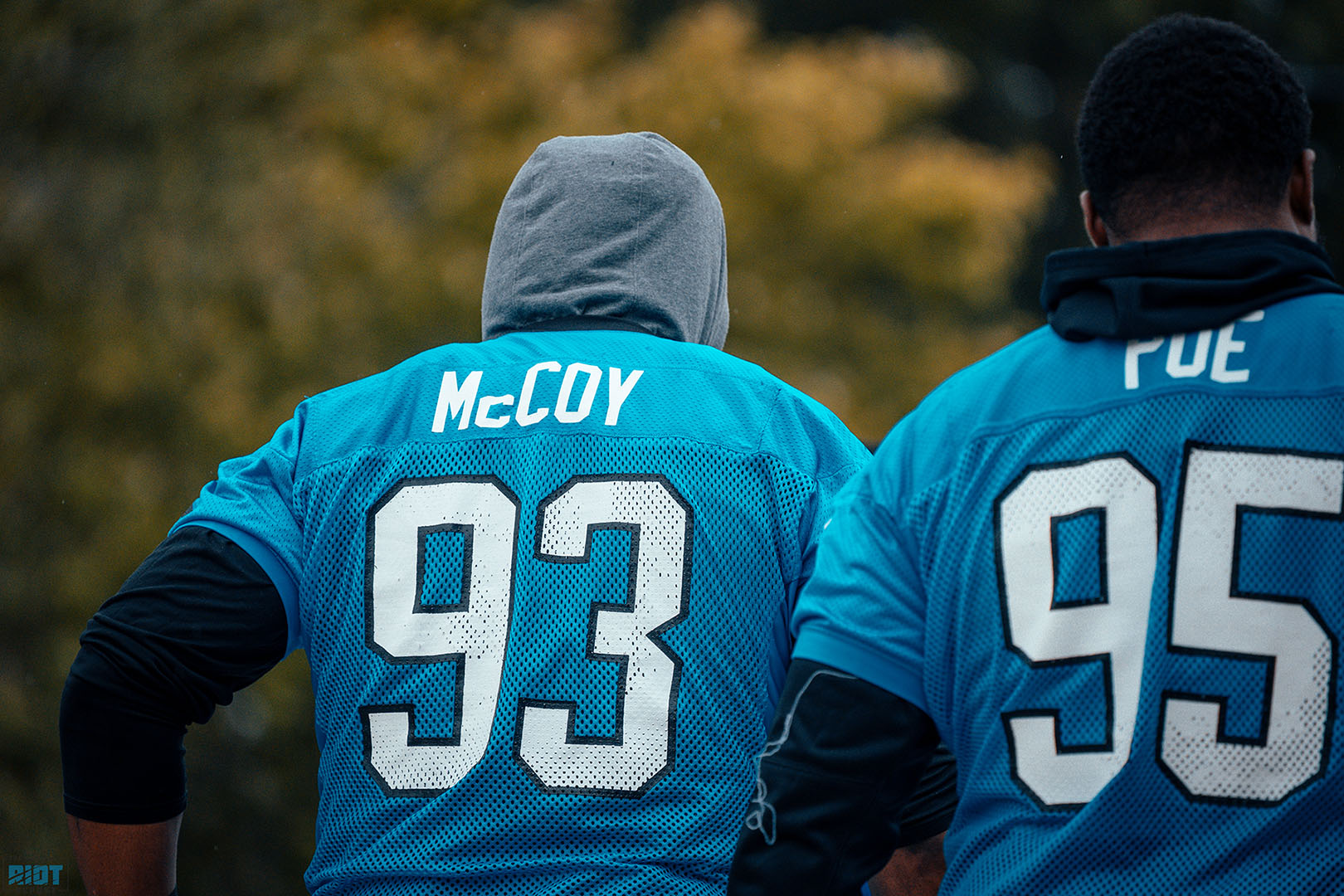 The Panthers are going to start KK Short, Dontari Poe and Gerald McCoy on the defensive line – and Brian Burns, Christian Miller, Mario Addison and Bruce Irvin aren't going anywhere at EDGE. Linebacker, is all but decided, with Kuechly, Thompson, Carter and Smith being the clear top four options. The only real decision to be made is who are the depth players on the defensive line and do they carry a fifth linebacker.
I think the Panthers carry a lot of defensive linemen – this is a new defensive scheme and they probably are going to hedge on versatility, plus they have a ton of depth at the position. Kyle Love, Vernon Butler, Efe Obada, Bryan Cox and Marquis Haynes all make it for me. All of them have flashed at times during the preseason, and while none of them have been good throughout, all have been good enough to make them really hard players to cut.
In terms of linebacker depth, I'm not sure Jared Norris is going to make the cut – while he can contribute on special teams, I don't think he makes a significant enough impact in this regard compared to the other options available to earn a roster spot. If they were staying in a dedicated 4-3 scheme, he might have had a chance, but the change in scheme combined with a rough preseason in coverage likely makes him a comparatively easy cut.
Players Making The Roster: KK Short, Gerald McCoy, Dontari Poe, Vernon Butler, Kyle Love, Efe Obada, Bryan Cox, Brian Burns, Mario Addison, Bruce Irvin, Marquis Haynes, Christian Miller, Luke Kuechly, Shaq Thompson, Jermaine Carter and Andre Smith.
Secondary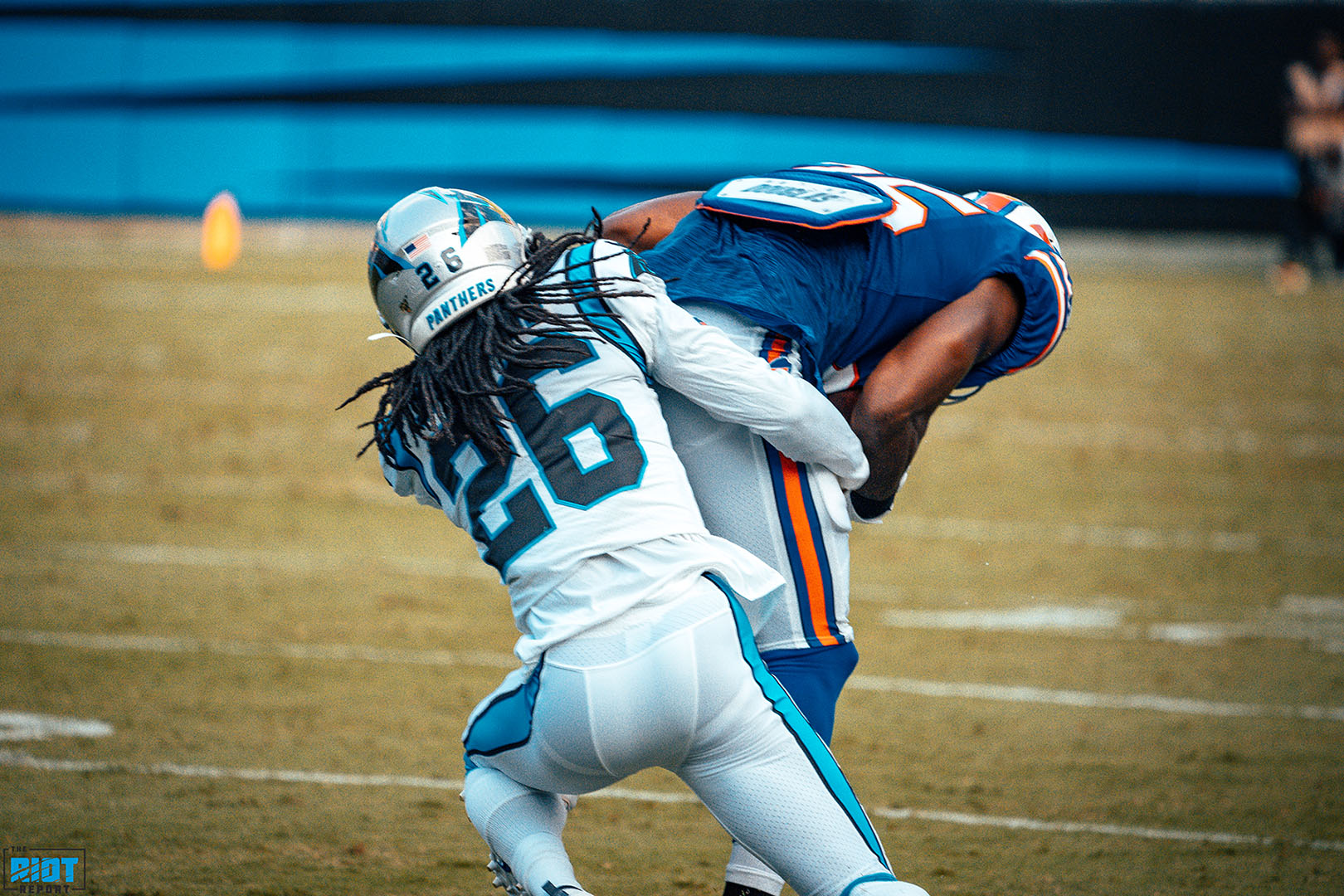 James Bradberry, Donte Jackson, Tre Boston and Eric Reid are going to start. Rashaan Gaulden and Ross Cockrell both also make the roster as players who can cover multiple positions and provide matchup value as rotation pieces – I think they both make it as well. I also think Colin Jones is close to a lock, the Panthers don't have a ton of depth at safety and given his ability to cover nickel and contribute on special teams, I think he makes it.
The big questions here are at nickel and the final depth spot at corner. Javien Elliott appeared to get the chance with the ones when they played the Patriots and, quite frankly, nobody else has done enough to show that they deserve the nickel role ahead of him. Similarly, despite his many injuries, Kevon Seymour is clearly a favorite of the coaching staff and nobody has been impressive enough to make it hard to cut them. This was meant to be an area where there was going to be a real battle in camp, but it seems to have be won more out of default than anything else.
Players Making The Roster: James Bradberry, Donte Jackson, Javien Elliott, Kevon Seymour, Ross Cockrell, Tre Boston, Eric Reid, Rashaan Gaulden and Colin Jones.
Specialists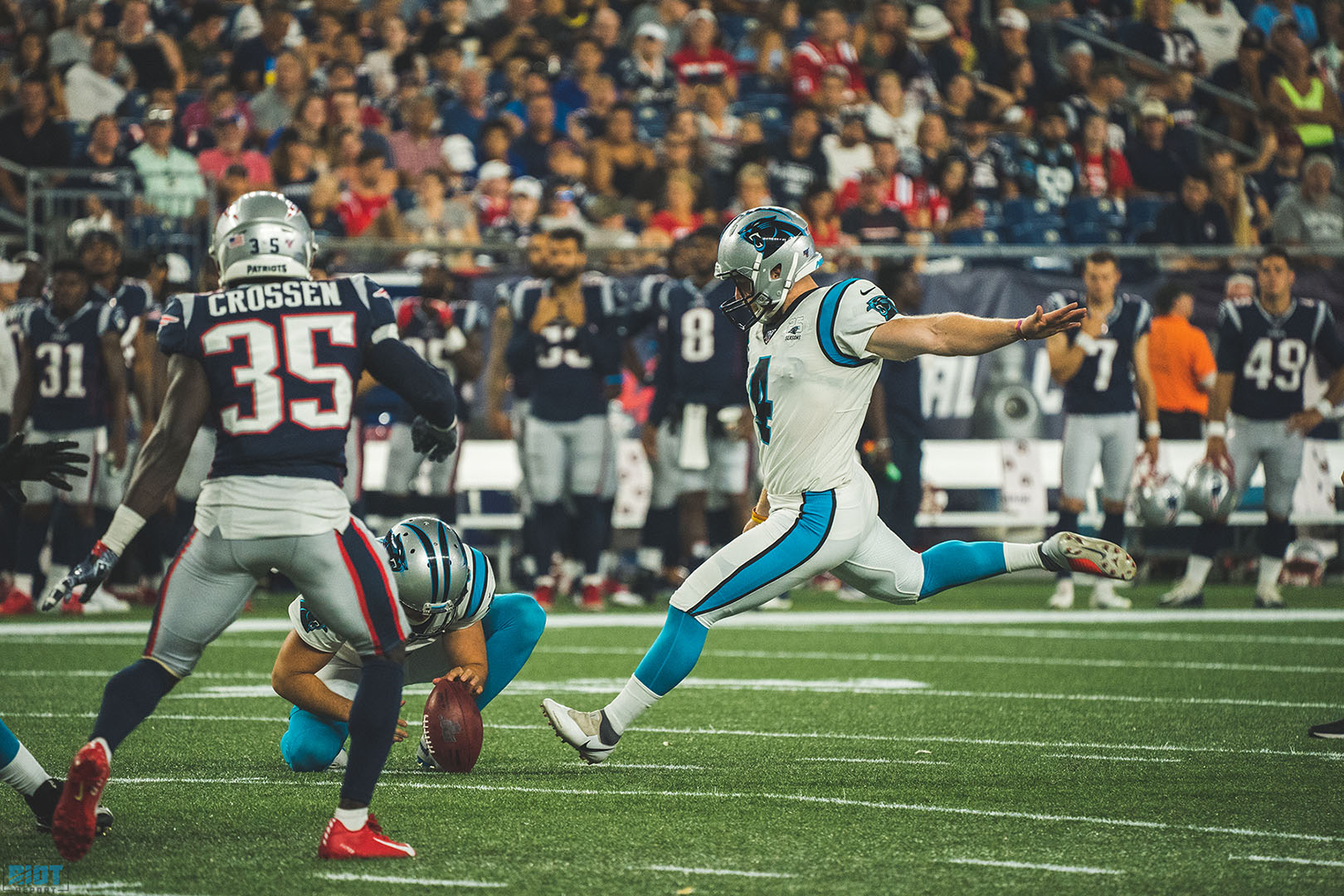 Palardy and Jansen are going to make the roster, but I think it's going to be really hard not to go with Joey Slye and stick Gano on IR. I think Gano is a better kicker than many give him credit for, but he has been injured on-and-off for far too long to expect him to just snap out of it for Week 1 and be ready to go, especially when Slye has given them a comparatively safe alternative. I do think Gano will be somebody they look to bring back from IR midseason if they can, but you can't keep injured starters around just hoping they recover, at least if this isn't some elaborate bluff by the coaching staff.
Players Making The Roster: Joey Slye, Michael Palardy and JJ Jansen.
Don't like this roster? How about another chance – here's Josh Klein's attempt at putting together a 53.