At 5-5 with six games left in the 2019 season, the Carolina Panthers are a .500 team – a respectable mark, considering that they are operating with a backup quarterback and are still in the midst of a pivot from veteran experience to youthful enthusiasm. But to hear the city of Charlotte – or, to borrow a phrase, the entirety of Panthers Nation – talk, you would think that they were much worse off than they currently are.
Following a flat Week 11 performance at home against the lowly Atlanta Falcons, the doomsaying that accompanied Carolina's 0-2 start has returned, with the franchise declared to be on the brink of massive upheaval amid the potential end of the Cam Newton-Ron Rivera era of Panthers football. Such concerns have been present over the past year, as the introduction of second-year team owner David Tepper has invited speculation that the core of the current Carolina Panthers – Newton, Rivera, and general manager Marty Hurney – are on borrowed time.
If Tepper's actions in the past week have been any indication, there is more reason than ever to wonder whether or not he is looking past his current generals: Suddenly assembling the media the Monday after Week 11's loss, Tepper expressed not only his distaste for losing ("Every time we have a loss, my mood is shitty"), but also made a point about not accepting the "long-term mediocrity" of the Panthers as a franchise: the consistent inconsistency that, despite four runs to the NFC Championship Game and two to the Super Bowl, has the Panthers standing at 195-198-1 all-time.
For better or worse, the honeymoon phase for Tepper and the Panthers is now over.
As the second-year owner of a team that is looking more and more like it will finish 2019 with average results, Tepper is quickly approaching the event horizon that will determine who he is as an owner. He can stay the course and trust that his coaching staff and front office is good enough to get his Panthers back to the level they played at from 2013 until midway through the 2018 season. Or, he could take the radical action of "blowing it up" for the sake of shaping the Panthers in his image and his alone.
To perhaps more than a few fans who left last Sunday's game in disgust, the prospect of the current Carolina Panthers being burned to the ground is an attractive proposition. But it is also one that involves playing with the same sort of fire that has burned plenty of NFL teams before.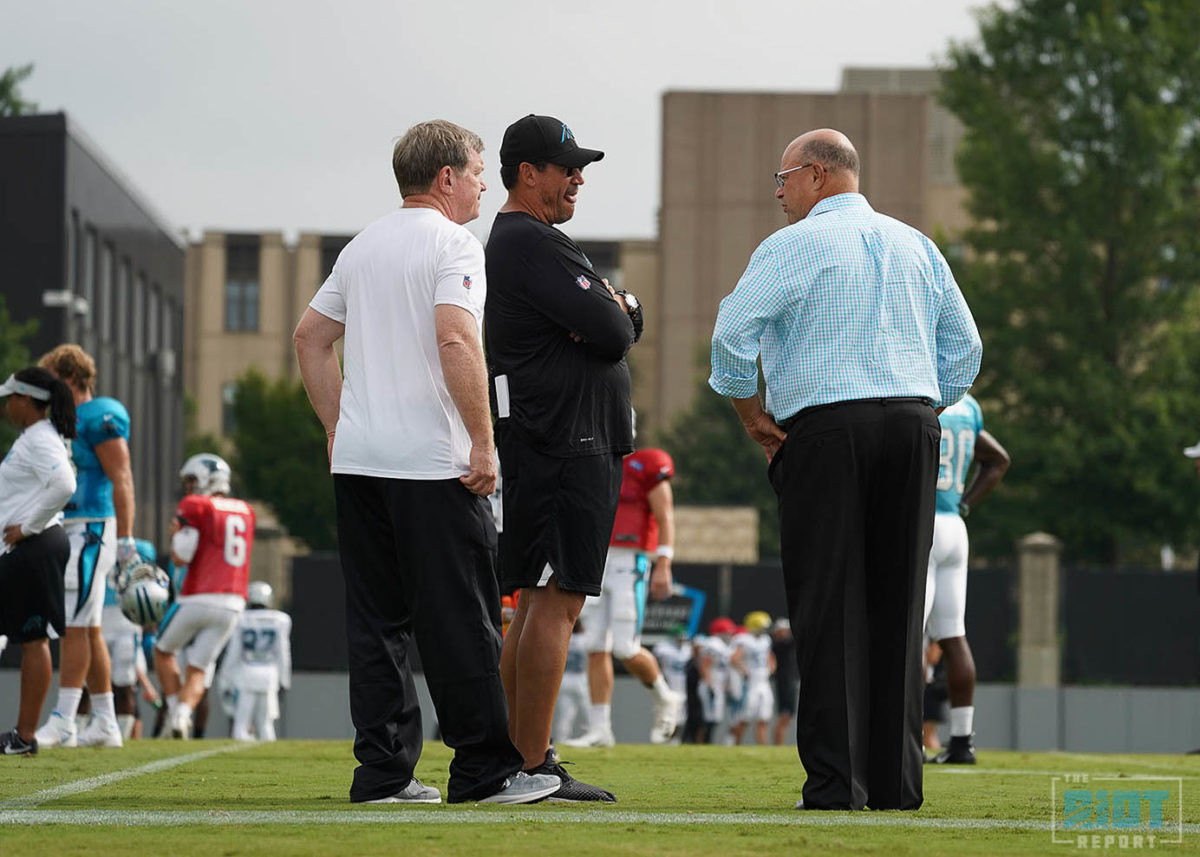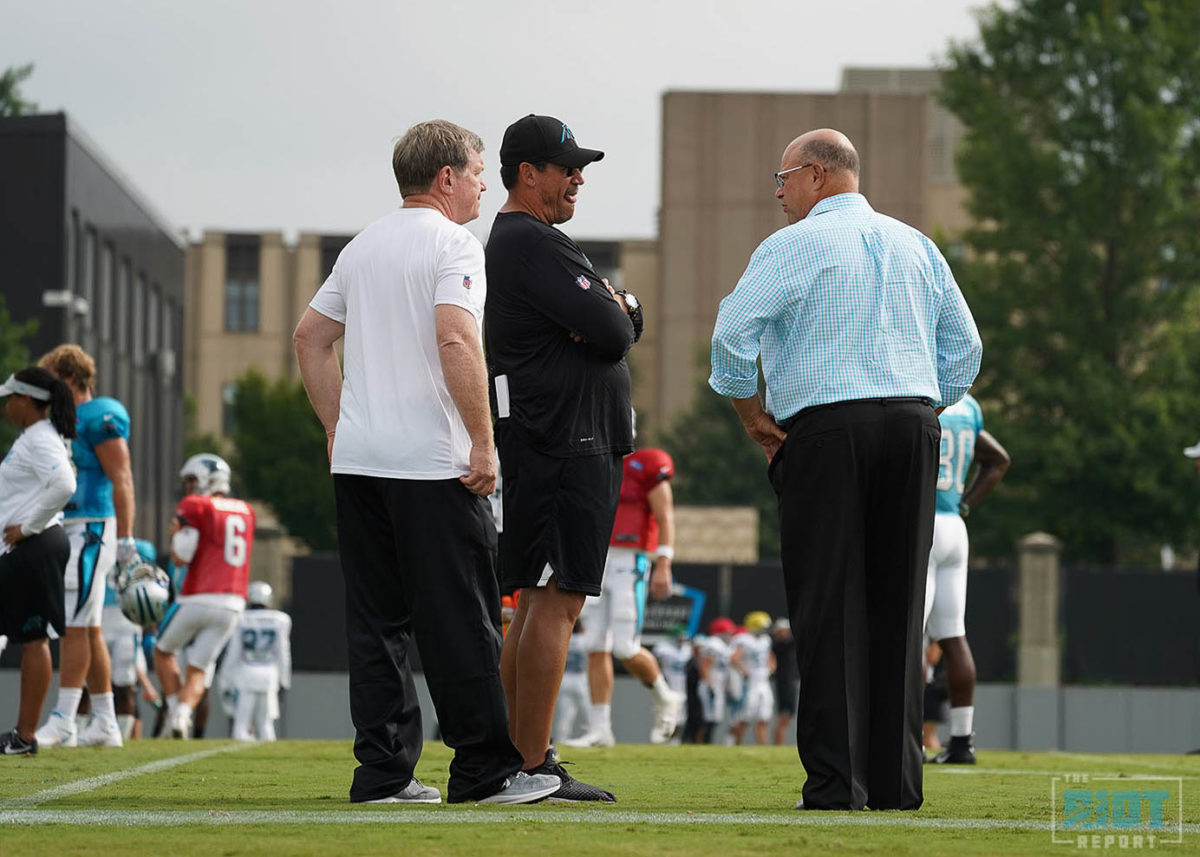 In the National Football League, there are two principles which can be viewed as generally acceptable: Organizations with stable coaching staffs and front offices tend to be the most competitive, while organizations constantly hiring-and-firing coaches and general managers tend to be the ones picking at the top of the Draft order each year.  That doesn't mean, however, that good teams don't go through lean times – other successful franchises have experienced the same sort of funk the Panthers are currently in, where an aging team searching for a new identity yielded a frustrating period of mediocre football.
Take the Baltimore Ravens, for instance: Midway through the 2018 season, with veteran quarterback Joe Flacco no longer playing up to his billing as a Super Bowl MVP, the long knives were being brandished for longtime head coach John Harbaugh as fans called for his head and media outlets speculated on his demise. In the NFC South, a very similar situation happened in New Orleans – three straight 7-9 seasons from 2014 to 2016 invited the idea that the bloom had fallen off the rose for Sean Payton, and that his time as head coach of the Saints was potentially at its end.
In both instances, the Ravens and Saints remained faithful to their coaches and reaped the rewards of toughing out mediocrity. Going from Flacco to Lamar Jackson, the Ravens are now one of the best teams in the NFL, with Jackson among the top candidates for league MVP and Harbaugh being lauded for putting his non-traditional quarterback in a position to succeed. Meanwhile, the Saints have barely lost since 2017, and Payton is once more being lauded as an offensive "genius" as his team primes itself for a third-straight NFC South title.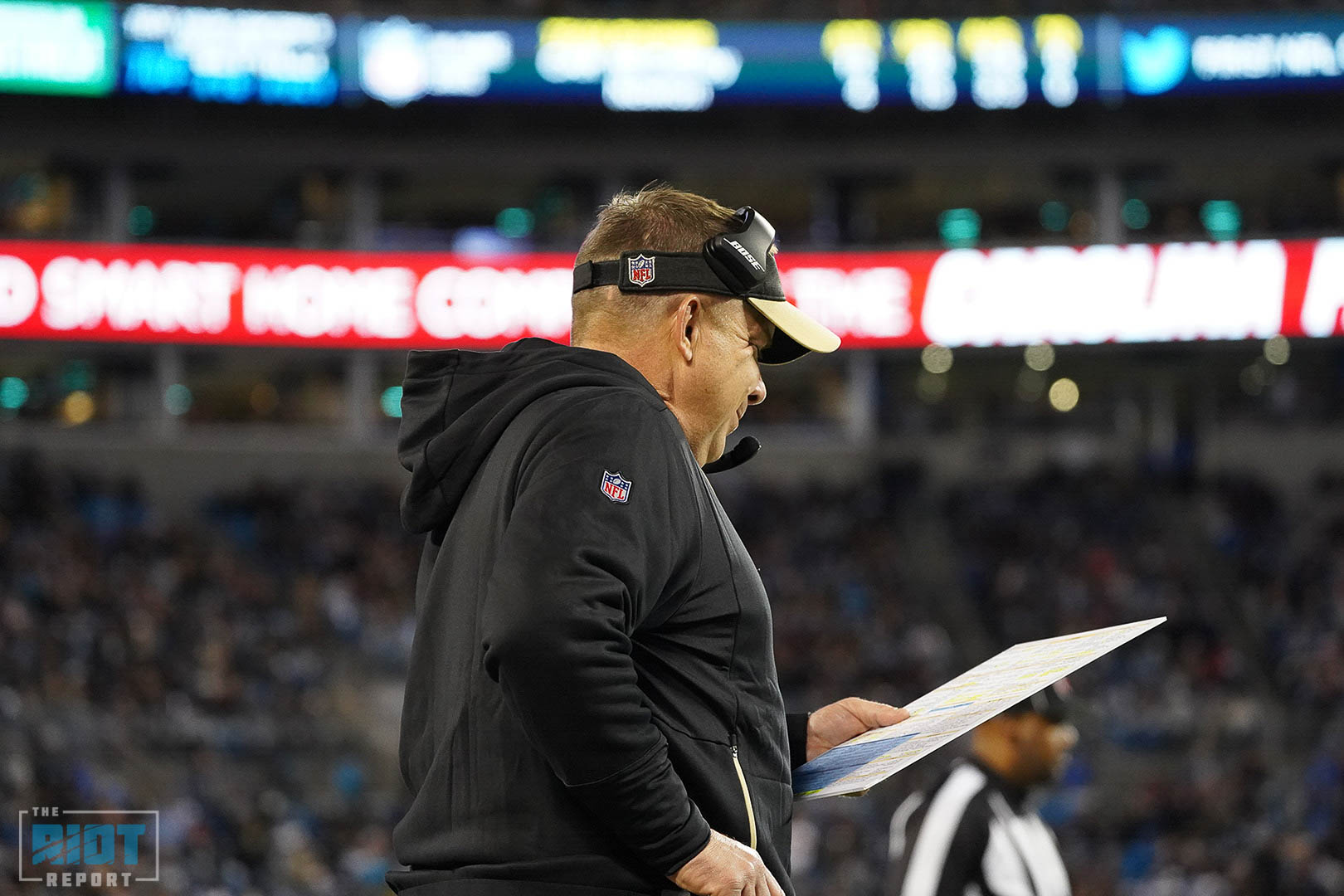 Faced with circumstances similar to the Ravens and Saints, other NFL teams decided that drastic measures were necessary to break the spell of mediocrity. And more than a few have ended up far, far worse off for it.
After three straight seasons just under .500 from 2013 to 2015 (7-9, 6-10, 6-10), the New York Giants decided that their team needed someone different than two-time Super Bowl-winning head coach Tom Coughlin, forcing him out the door in favor of offensive coordinator Ben McAdoo. Although the results the Mara family had been seeking weren't there for the Giants in the post-Super Bowl XLVI period, Coughlin had run a tight ship with a loyal locker room and teams that arguably overperformed given their talent level: The 6-10 2015 Giants had actually been leading or tied in within the final two minutes of 11 of their games, only for a historically awful defense to routinely allow game-winning drives by their opponents.
Without Coughlin, the once-proud Giants slowly devolved into lawlessness.
Wholly undisciplined thanks to McAdoo's lack of control over his players, the Giants in 2017 became a trainwreck characterized by a 3-13 record, public infighting in the locker room, accusations of mutiny – the mid-season firing of McAdoo after an attempt to make quarterback Eli Manning the fall guy for the team's struggles created a PR disaster.  While both McAdoo and former general manager Jerry Reese are both gone, the damage of Mara's decision to part with Coughlin lives on – the Giants have won seven games since 2018, as now-head coach Pat Shurmur and former Panthers GM Dave Gettleman have been slow to right the ship.
While the Giants are an extreme example, there are plenty of other instances of such moves blowing up in teams' faces: the Detroit Lions, after firing head coach Jim Caldwell after two-straight 9-7 seasons, have won just eight games the past two seasons with splash hire Matt Patricia. The Cincinnati Bengals, after moving on from longtime head coach Marvin Lewis and his just-under-.500 teams, have found out quickly how many of their sins his coaching masked: the Bengals, under first-year head coach and Sean McVay-disciple Zac Taylor, are the only winless team left in the NFL.
Taking too much of the blame and not enough of the credit comes with the territory of being an NFL head coach; in a certain sense, the job that Ron Rivera is doing as the Panthers' head coach depends on one's perspective: as much as one camp can argue that the Panthers are underperforming despite an MVP-caliber season for Christian McCaffrey and a defense that is tied for the NFL lead with 39 sacks, there is also a valid argument on the other side of that coin to be made about the 2019 Panthers – that playing with a backup quarterback and staying at least in sniffing distance of a playoff spot is Rivera's best coaching job.
What could have happened to the Panthers had another coach besides Rivera lost Cam Newton for the season is something that Tepper, as he wargames for the next decade of Carolina football, will have to consider. And there's another major consideration: Rivera doesn't exactly think that being mired in mid-pack is permissible either.
"This game isn't about anything else other than winning," said Rivera this week. "This is my 33rd year. I get it. So when I hear [Tepper] talk about it and say the things that he should say; so that our fans understand – Hey, I don't accept [mediocrity] either. And that's something that everybody has to understand: We don't accept it. And if it happens, it happens, but you've got to be able to turn it around and get it going in the right direction."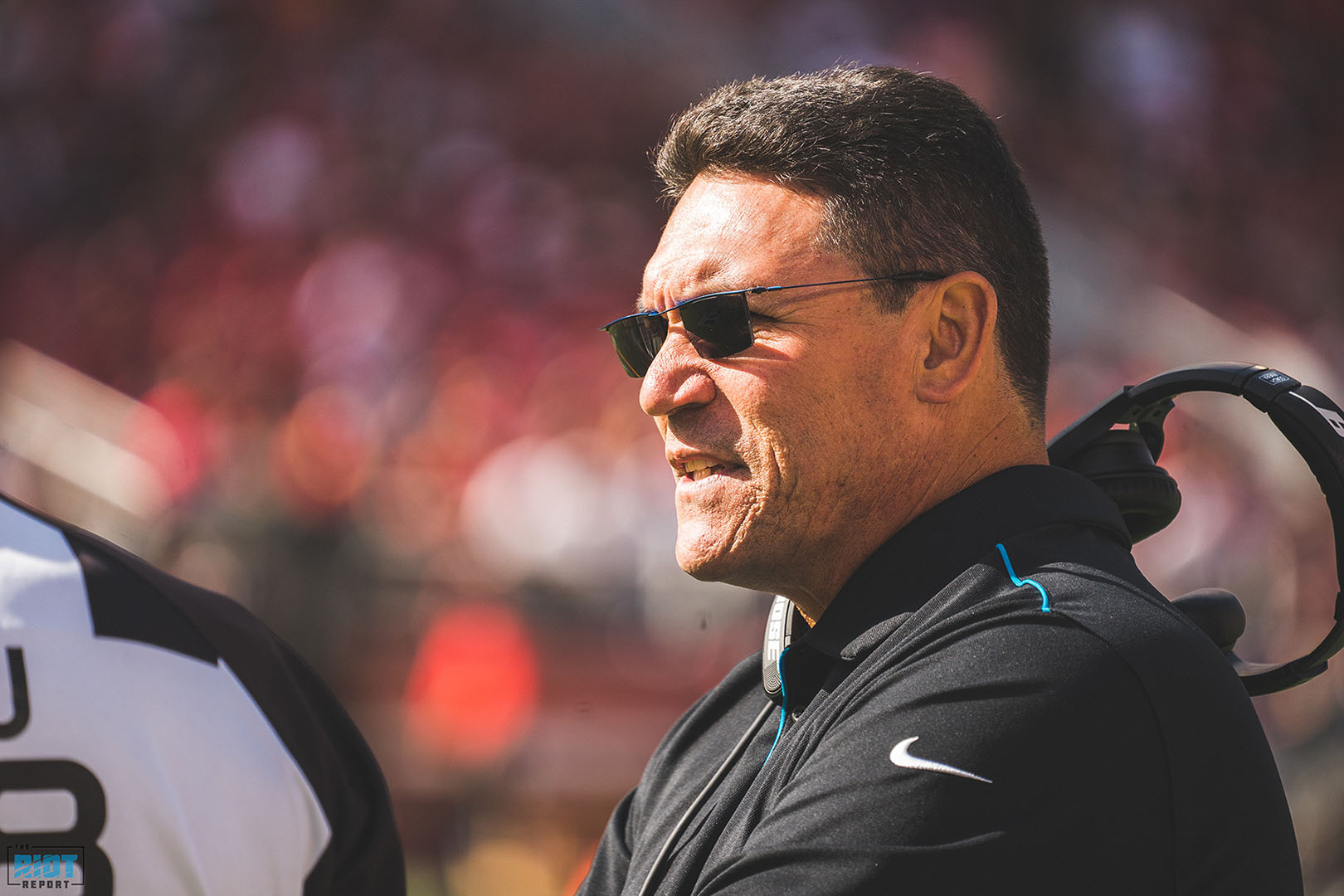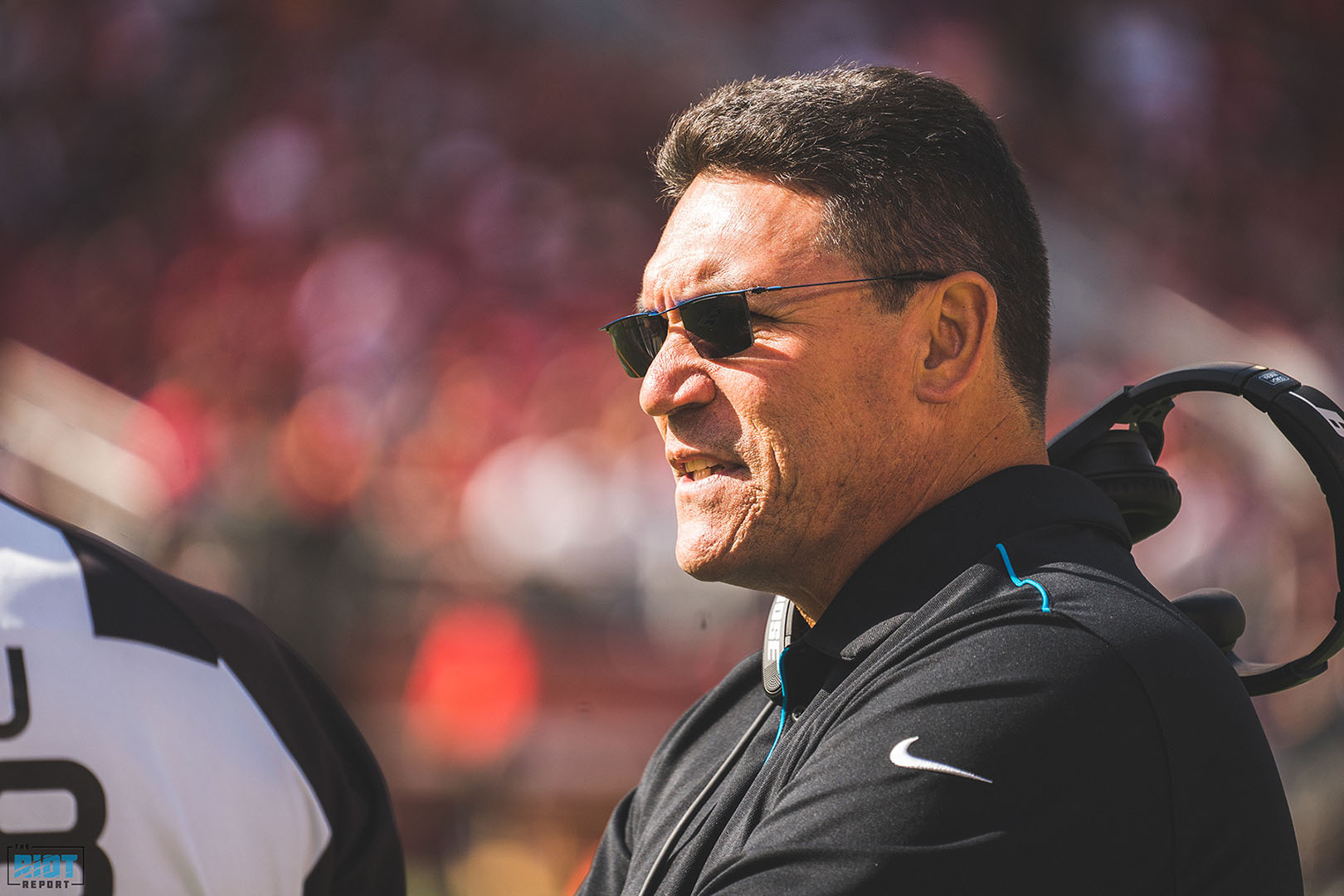 Nobody can accuse David Tepper of being just another rich dilettante with no understanding of and no passion towards the game of football. However, he still has a lot to prove about his character and his values as an owner – and has yet to separate himself from the pack of owners that seek the splash and pizazz of quick fixes over enduring down times for the sake of good things to come.
Should the Panthers continue on their current path, there's no reason that they cannot capitalize on the NFC South pendulum once more swinging their way – particularly as free agency and coaching hire cycles begin to ransack the Saints. But if Tepper deviates from that path, there's a minuscule chance of the desired effect being reached immediately, and a prohibitively high chance of the Panthers becoming a much worse team than they are now  – Just like in 2001 and 2010, when major offseason changes at quarterback resulted in the Panthers going 1-15 and 2-14 respectively.
By all means, David Tepper should not be content with the Carolina Panthers being a .500 franchise. But in considering the team he wants to create, he would do well to remember that there are fates much worse than mediocrity.