In an offseason that has already seen multiple starters from the defense leave in free agency, Eric Reid appeared to announce via social media that the Panthers have released the 28-year old strong safety who broke the record for most tackles by a safety in a single season last year.
Reid signed a three-year contract extension last February worth just over $22m and the safety's release will cost the Panthers $5m in dead cap in 2020 while granting them $3m in salary cap relief this season. Should the Panthers designate his release as a post-June 1 release, that dead cap will be split between 2020 and 2021 – but the Panthers are set to have the most dead cap in the NFL this season by a wide margin while the prognosis for 2021 looks rosy, so they may simply take the hit this season and move on.
After spending five years in San Francisco, the team that made him the 18th overall draft pick in 2013, Reid was let go by the 49ers after the 2017 season and signed with the Panthers in Week 4 of 2018 while Reid was in the midst of a lawsuit against the NFL which alleged that team owners and the league colluded to prevent his employment because of his protests. That lawsuit, in the form of a greivance formed by the NFLPA, was settled in February of 2019, just before Reid inked the three-year extension with the Panthers.
Reid proved to be a strong voice and necessary locker room leader in a secondary that boasted two young starters at cornerback during his tenure with the Panthers.
Reid had started in all 29 games since joining the Panthers roster.
In those 29 games, Reid had one interception, one forced fumble, two fumble recoveries, five sacks and 201 combined tackles – that is the seventh-highest number of tackles among safeties over the past two seasons, despite Reid missing three games at the beginning of the 2018 season.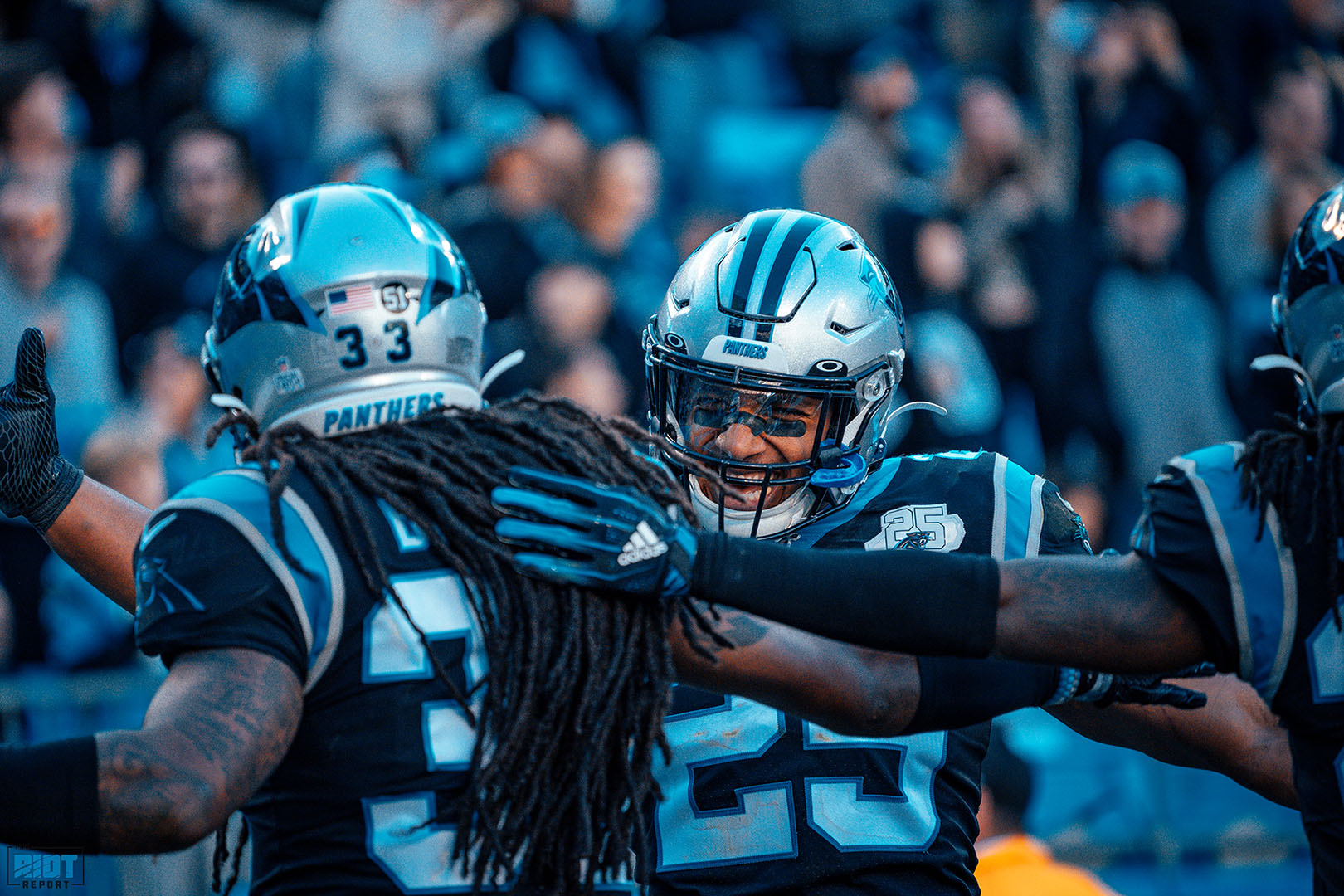 The Panthers have reportedly agreed to terms with two different safeties during the NFL's legal tampering period – they will return free safety Tre Boston, who signed during training camp last season, and former Browns defensive back Juston Burris, who can play multiple positions in the secondary – that is expected to be the starting duo.
In addition, safety and special teams ace Colin Jones asked for and was granted his release earlier this week. The Panthers roster churn under new head coach Matt Rhule continues as the Panthers are expected to move on from not only multiple defensive starters, but franchise quarterback Cam Newton, as the team continues to mold the roster in the image that Rhule has in mind – former team captain Greg Olsen was released earlier in the offseason and linebacker and leader of the defense Luke Kuechly retired in January.
With Reid's departure, the Panthers will now have lost three of their top five tacklers from last season.
"It's been a pleasure Carolina!" Reid said via his social media. "I enjoyed my time and the support I received from the fans, media, teammates, and staff there will be remembered. Looking forward to furthering my career in another city!"