Whenever a "rebuild" or a restructuring happens in sports, it is framed by those who are executing it as a necessary step for exciting growth.
Through the use of euphemisms like "trimming the fat" and "redeploying assets", the tearing down of what has previously been established – and perhaps was very successful – is framed as a way to bring about bigger and better results for everyone involved.
But for those directly affected, being swept up in a rebuild is hardly ever so rosy.
For those who are swept up and away when the environment their ambitions lie and depend upon is blown to bits, rebuilds and restructurings are ostensibly an awful event to endure both personally and professionally. When the stability of an environment is suddenly and swiftly done away with in the name of grander goals, those involved are forced to suddenly say goodbye to trusted coworkers, watch as their environment is warped into something they don't recognize, and live with the uncertainty of having to keep their head on a swivel – lest they be the next ones done away with.
"I can remember going through some coaching changes, and the feeling that permeates through that locker room was 'Man, anybody and everybody could be out of here' … I've been in locker rooms where [players are floated around in trade rumors], and it can get a little uncomfortable," former Panthers guard Kevin Donnalley, who was on both the 1-15 2001 Panthers and the 2003 Super Bowl team, said on the One Day Contract podcast. "Just because probably apart from the Combine, it's the time you feel most like a piece of meat. At the Combine, you're just paraded out there and you're told to perform and you get pictures of you just in shorts, and it's just like you're cattle – Prized steer."
"And then when you're floated around as a commodity in terms of a trade to somewhere else, you're just thinking 'Man, I've done so much in the community here, I've done so much as a leader on this offensive line', or defensive line or whatever the position is. And you just all of a sudden remember, 'I'm just something that's a tradeable piece. They can get somebody else, and they'll be just as happy with them – if not happier – and they'll be happy to just close the door on my career with that team'."
"It's tough."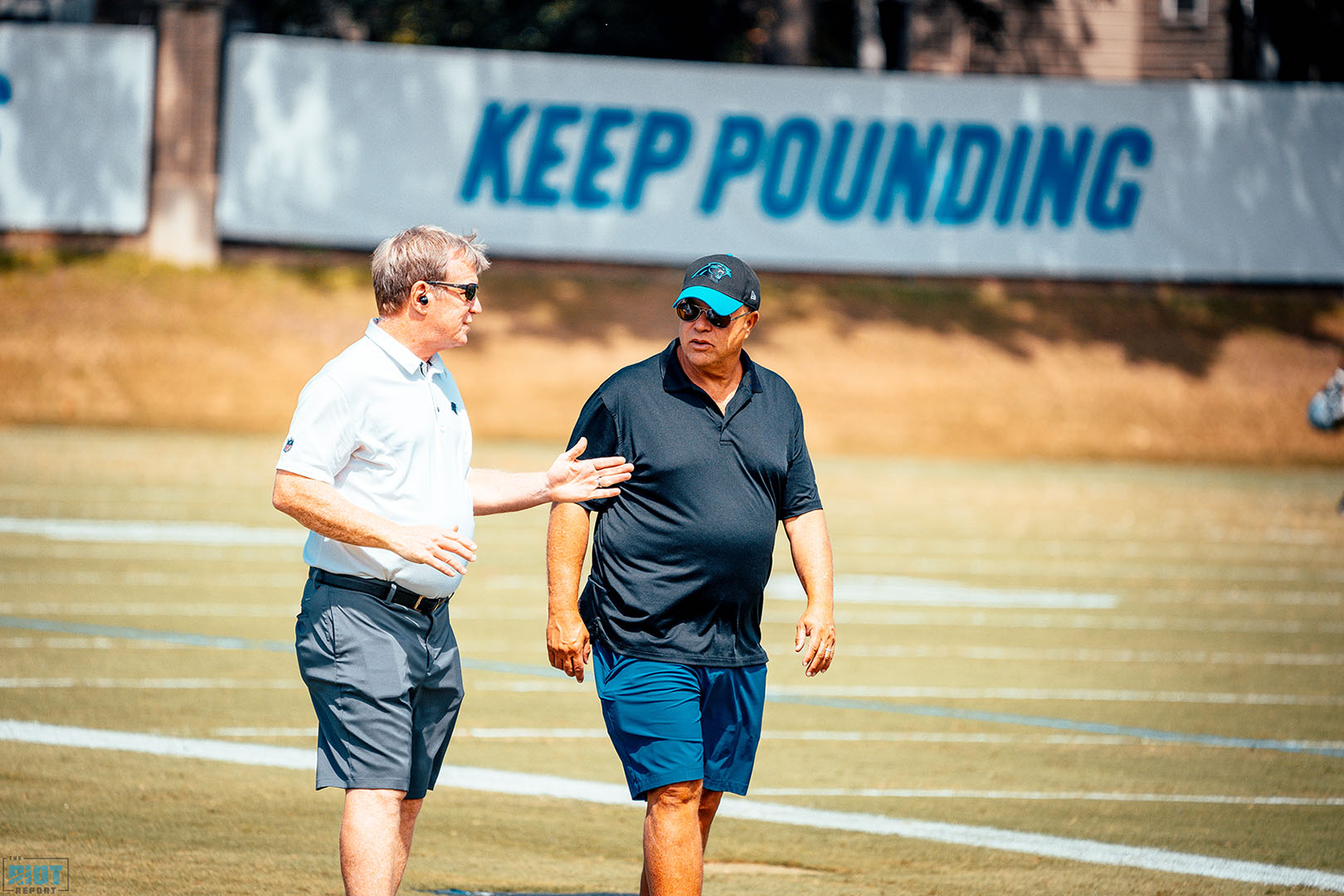 Such is now life for the inhabitants of the Carolina Panthers' locker room. From the time that team owner David Tepper declared long-term mediocrity to be unacceptable and stated that the process of moving forward would involve "a little tearing down", virtually every member of the team has had to deal with the uncertainty of whether or not they will continue to wear a Panthers uniform, from the top of the roster to the bottom.
And along those same lines, there is also the threat of longtime allies and friends being suddenly sent away.
Some of that was to be expected. When longtime head coach Ron Rivera was ousted near the end of the 2019 season, anyone may have guessed that fixtures of the Rivera Panthers – like tight end Greg Olsen – were soon to follow. But this week, the reality of Carolina's cull took a much more uncomfortable turn. Just days after his name was discussed as being on the trade block, Panthers right guard Trai Turner was reportedly traded to the Los Angeles Chargers in exchange for left tackle Russell Okung.
Turner was the leader of the Panthers' offensive line, and was coming off of his first season as a team captain. He has made the Pro Bowl in each of the past five years, and at just 26 seemed bound for further greatness ahead. And just like that, he – and everyone else who he had sweat and bled with – was informed he was no longer a part of the Panthers' plans.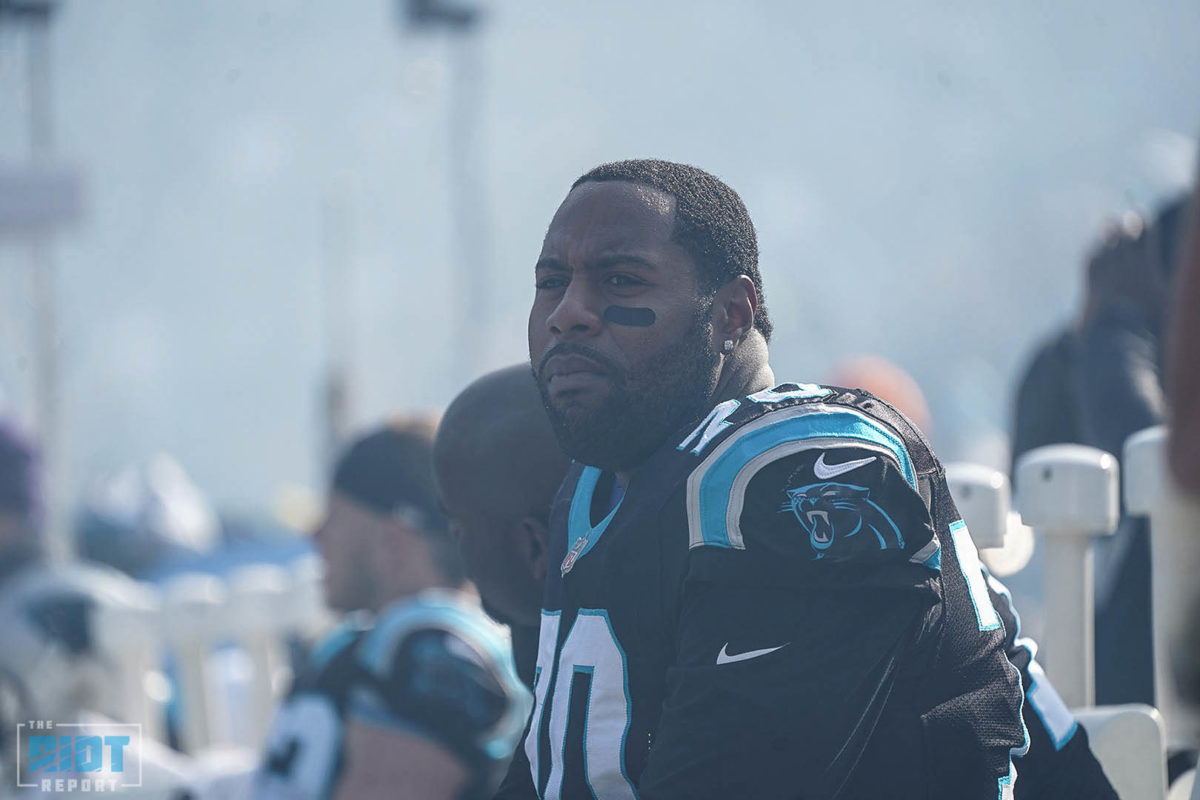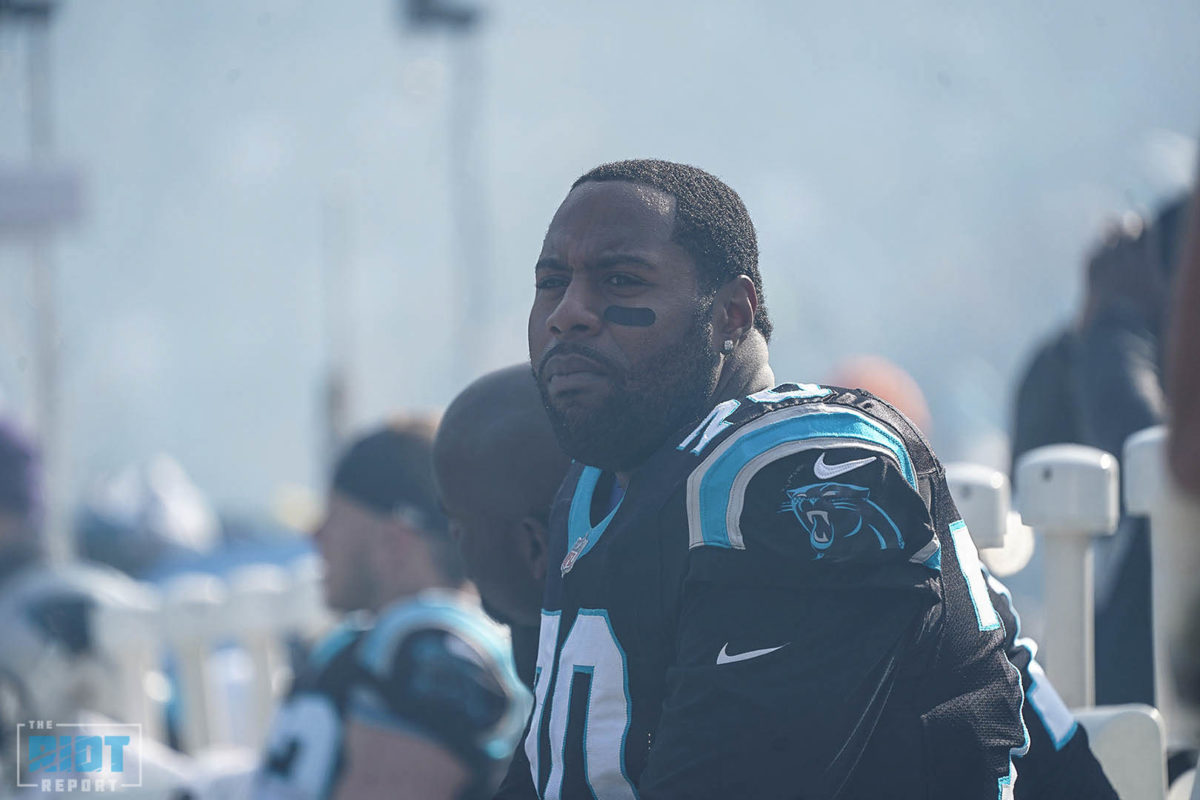 Reports that the Panthers are listening to trade offers for nearly everyone on their roster, with the exception of a select few young players, aren't unprecedented or scandalous. In the business world outside of the NFL, the introduction of a new boss is often followed by a purge of those beholden to the old boss. And being a business itself, the NFL sees players who may have once been sacred cows become the subject of sacrilege almost every year.
But for many years, the Carolina Panthers had observed harsh realities of the NFL world from a safe distance. During the nine-year Ron Rivera era, the Panthers' locker room had become a fairly stable and healthy environment. It became one of the envies of professional football, and drew plenty a player to join it of their own volition – like defensive tackle Gerald McCoy and linebacker Bruce Irvin just last year.
Entering free agency this season, it's unlikely that the Panthers will have such big names joining them in the name of winning football games. And for the current Panthers, there is an expectation that they will have to commit to completely new ideas and a completely new way of doing things – which not everyone may be completely comfortable with, or even willing to trust.
"Right now, there's guys who can keep this locker room together and there's guys who can divide it," Panthers safety and pending free agent Tre Boston told WFNZ's Wilson & Parcell. "It's all about the feel that we get once we're back. Right now there's a lot of talk because a lot of guys haven't met with the coaches, a lot of guys are still meeting them through us. … I think when the locker room comes back and we're a team is when they'll see who we've got in front of us, and guys are on-contract then. It's either you're buying in or you don't. And you've got to have the right pieces to the puzzle, you've got to have the right culture to buy in.
"Because I've seen when you don't buy in … It's just horror. Just coming into the building and just knowing it's just not a good environment, guys aren't on the same page, it's just not a good feeling. And I think the faster we cling on and we become one as 'The Panthers', not just this 'new coaching staff' and 'players', we've got to become one to get where we want to be."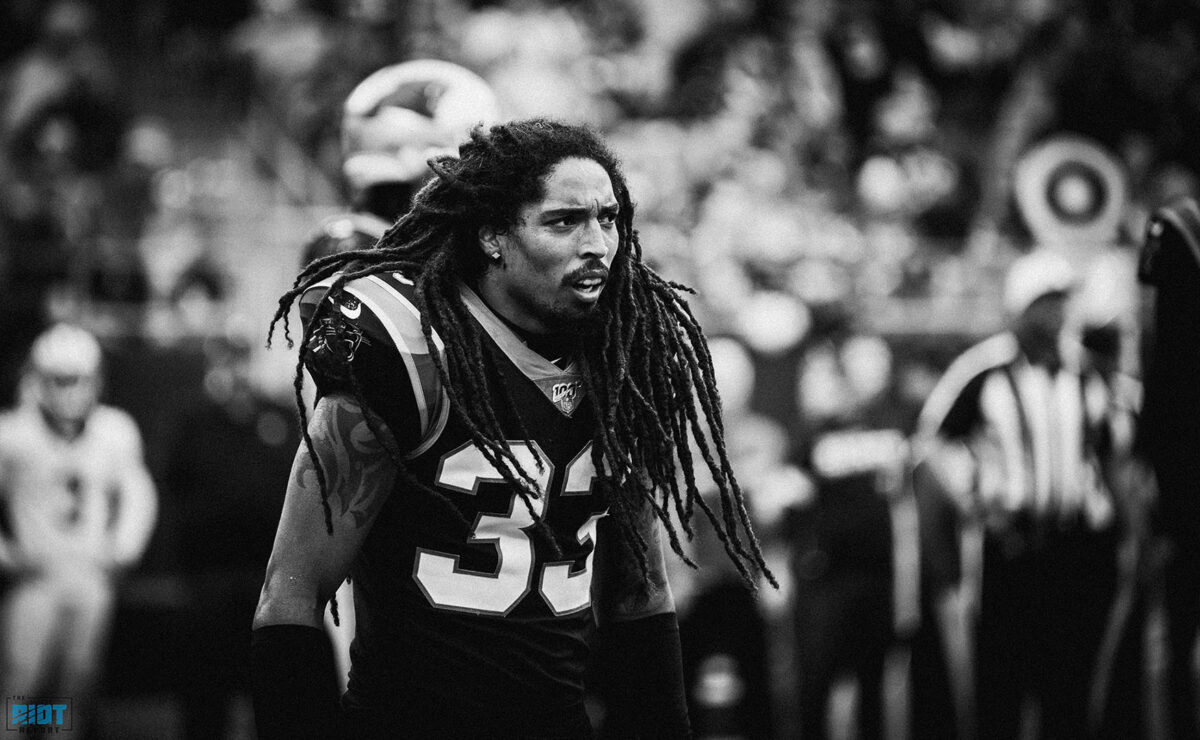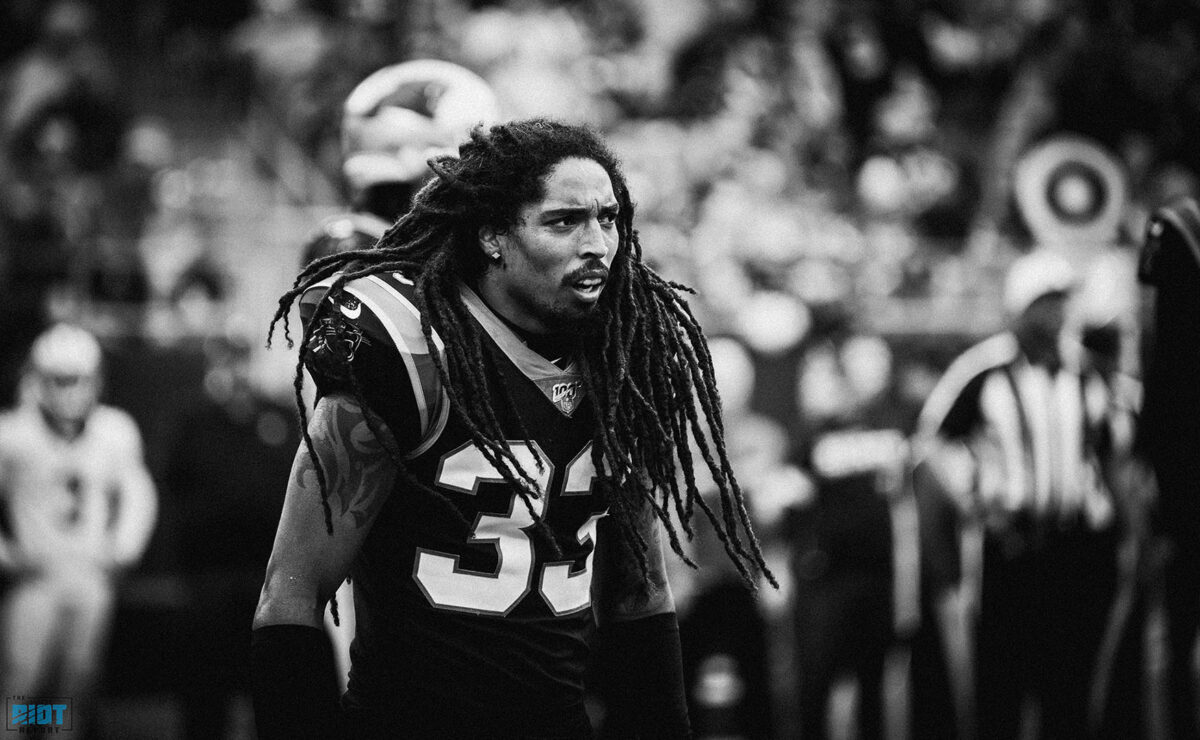 Having played for teams other than the Panthers, Boston has the added perspective of having seen what can happen when a team buys into a new coach – and what happens when they don't. In 2017, Boston was part of a Los Angeles Chargers team that went from starting 0-4 under new head coach Anthony Lynn to finishing 9-7. The next year on the Arizona Cardinals, Boston toiled on the worst team in the entire league during the franchise's first – and only – year under head coach Steve Wilks.
Like his fellow Panthers safety in Boston, Eric Reid has also experienced the trappings of a rebuild. When Reid was made a first-round pick by the San Francisco 49ers in 2013, he was viewed as the missing piece on a Super Bowl-caliber squad – much like when he was signed by Carolina five years later. But after the Jim Harbaugh era of 49ers football fizzled out, the franchise went into several years of rebuilding that involved the removal of many players Reid had become close with.
Most know Reid for his advocacy for Colin Kaepernick, but midway through the 2017 season, the 49ers suddenly traded away another one or Reid's most-trusted teammates in veteran All-Pro linebacker NaVorro Bowman. After shipping Bowman away, Reid was asked to take on linebacking duties in Bowman's place – during his contract year, no less.
That season, which ended up being the last for Reid in San Francisco, created some hard feelings given how he felt he and others had been pushed out the door.
"They told me [trading Bowman] was what was best for the team. I disagreed – I thought keeping the NFL tackle leader was best for the team. But I did what I was told," said Reid last October. "… There's layers to [how I feel about the 49ers]. Definitely the way Colin was treated, definitely the way I feel like I was treated there. The way they run that organization, ask anybody who's been there and they'll tell you the same."
That being said, those moves – albeit less directly – had the 49ers in the Super Bowl in 2020.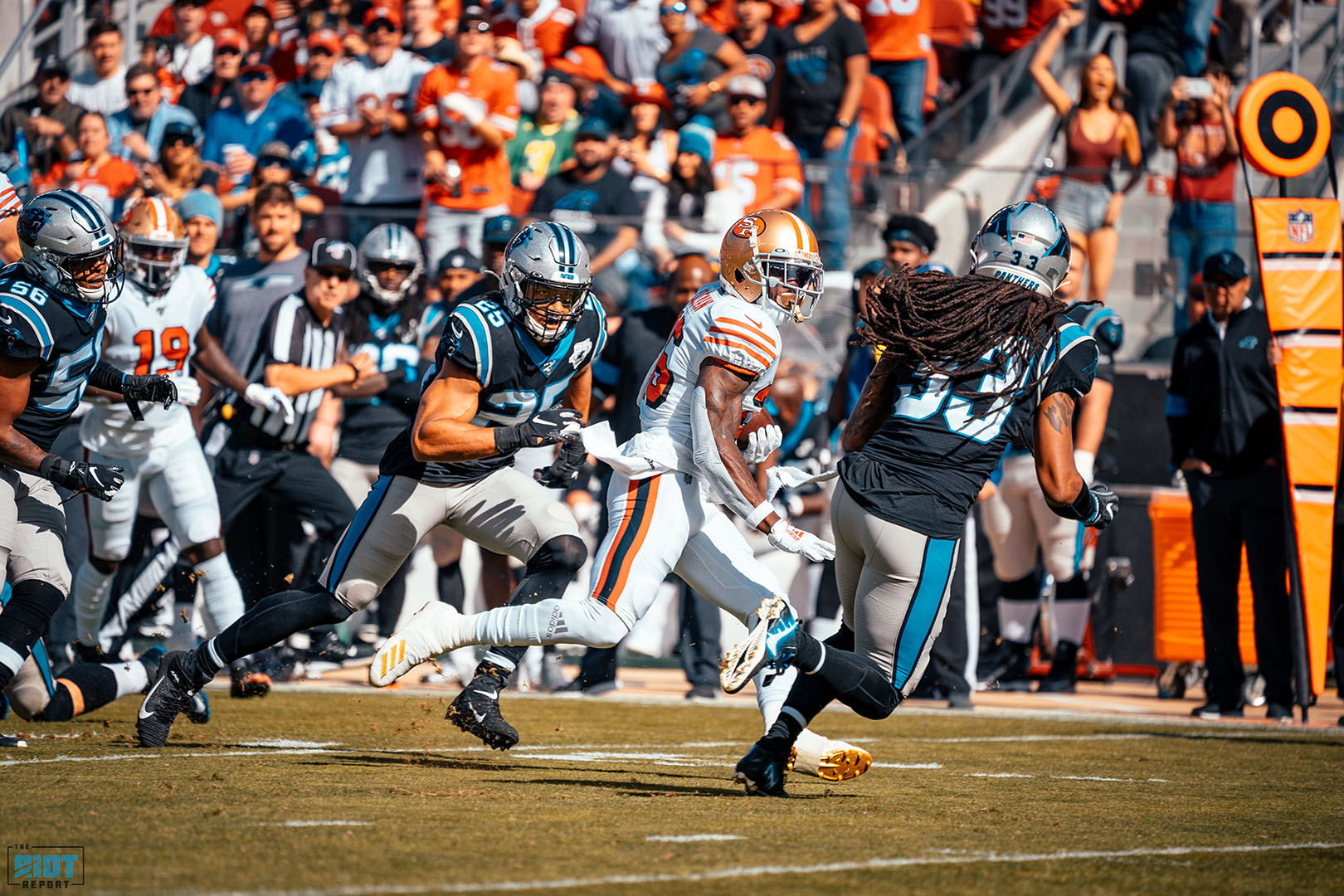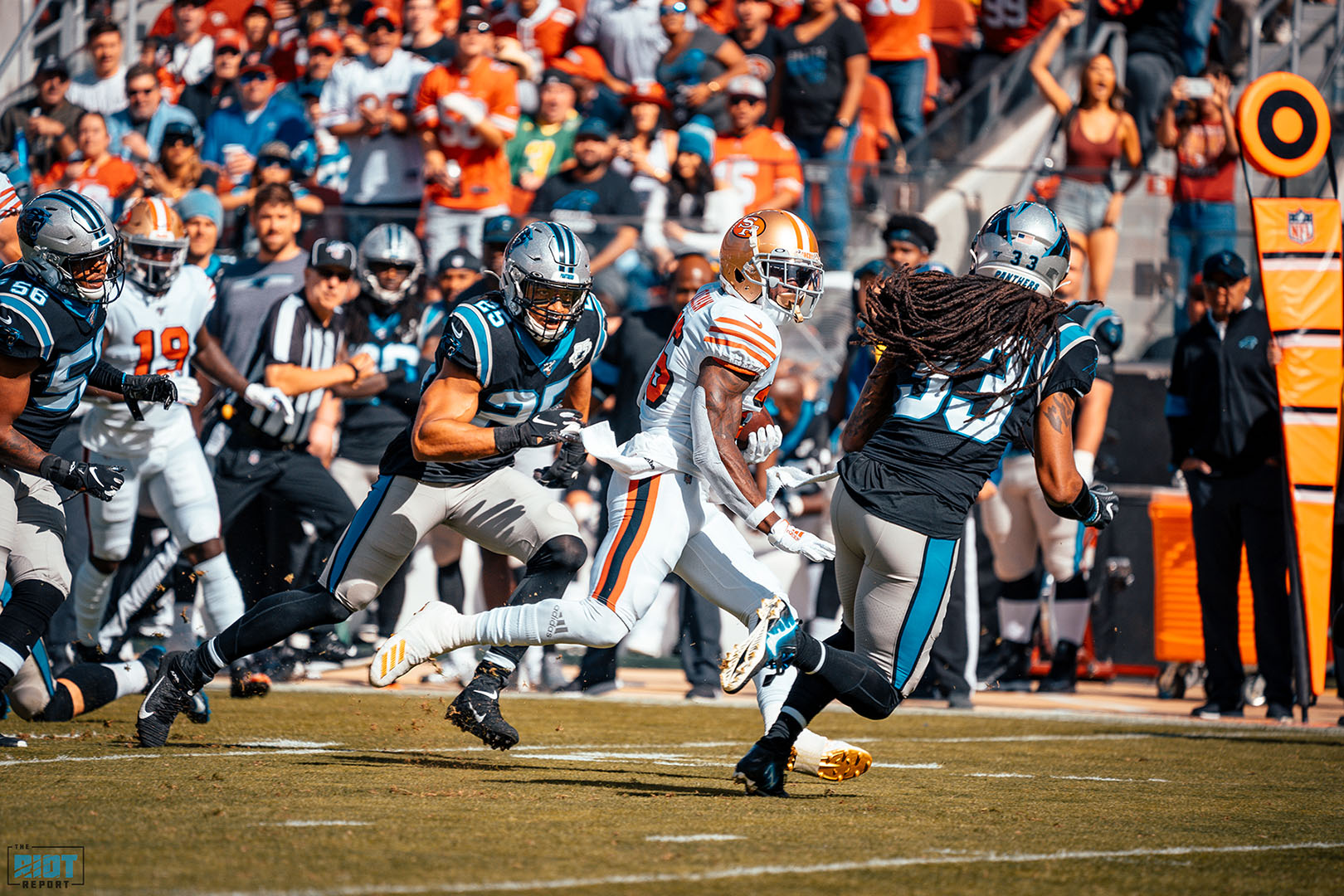 To their credit as a franchise, the Panthers have taken some appropriate steps to soften the blow of certain departures – not every franchise would have given Ron Rivera an exit press conference, nor would every franchise have flown the general manager down to Miami to actually meet with Olsen as the team was going in another direction. But though such moves are appreciated, they don't alleviate the anxiety of a rebuild, nor calm concerns that absolutely anyone – no matter how much they've meant to the Panthers in the past – could be next to go.
Just like everyone else, Cam Newton and Christian McCaffrey have access to the headlines.
They can read all the speculation over whether or not they will or could possibly be traded – and so can the rest of their teammates. Although Newton, McCaffrey, and the rest of the Panthers' top players have made it to their positions based on their professionalism as much as their play, it is already plain to see that Carolina's restructuring will be an especially dramatic, expansive, and even ruthless one.
As a means towards the long-term end, the Carolina Panthers' way of rebuilding could very well end up working for David Tepper, Matt Rhule, and everyone else involved in pushing it forward. But it can't, and it won't, for everyone who helped make the Panthers one of the NFL's banner franchises of the 2010s. And with no guarantees for anyone and no indication that players being sent out of town will cease at just Trai Turner, being a Carolina Panther currently means being unable to look too far out into the future – and dreading what the months, days, and even minutes ahead could potentially entail.