Defensive Line (6): KK Short, Dontari Poe, Gerald McCoy, Vernon Butler, Kyle Love, Efe Obada. I think the team would really like to find a spot to keep Bryan Cox, Jr on this roster, especially after he was particularly disruptive against the Steelers – but the numbers just won't work to keep seven defensive linemen and Obada has been better over the course of camp and the preseason. I'd be curious if the team would sacrifice someone on the secondary – maybe Kevon Seymour – to keep Cox on the roster.
Edge Rushers/Outside Linebackers (5): Bruce Irvin, Mario Addison, Brian Burns, Marquis Haynes, Christian Miller. While Christian Miller won't get a lot of playing time this season, he's been around the ball a lot and just hasn't closed yet. That will change soon – he just needs more reps to get there and the four in front of him are more deserving of the reps in a four-man rotation.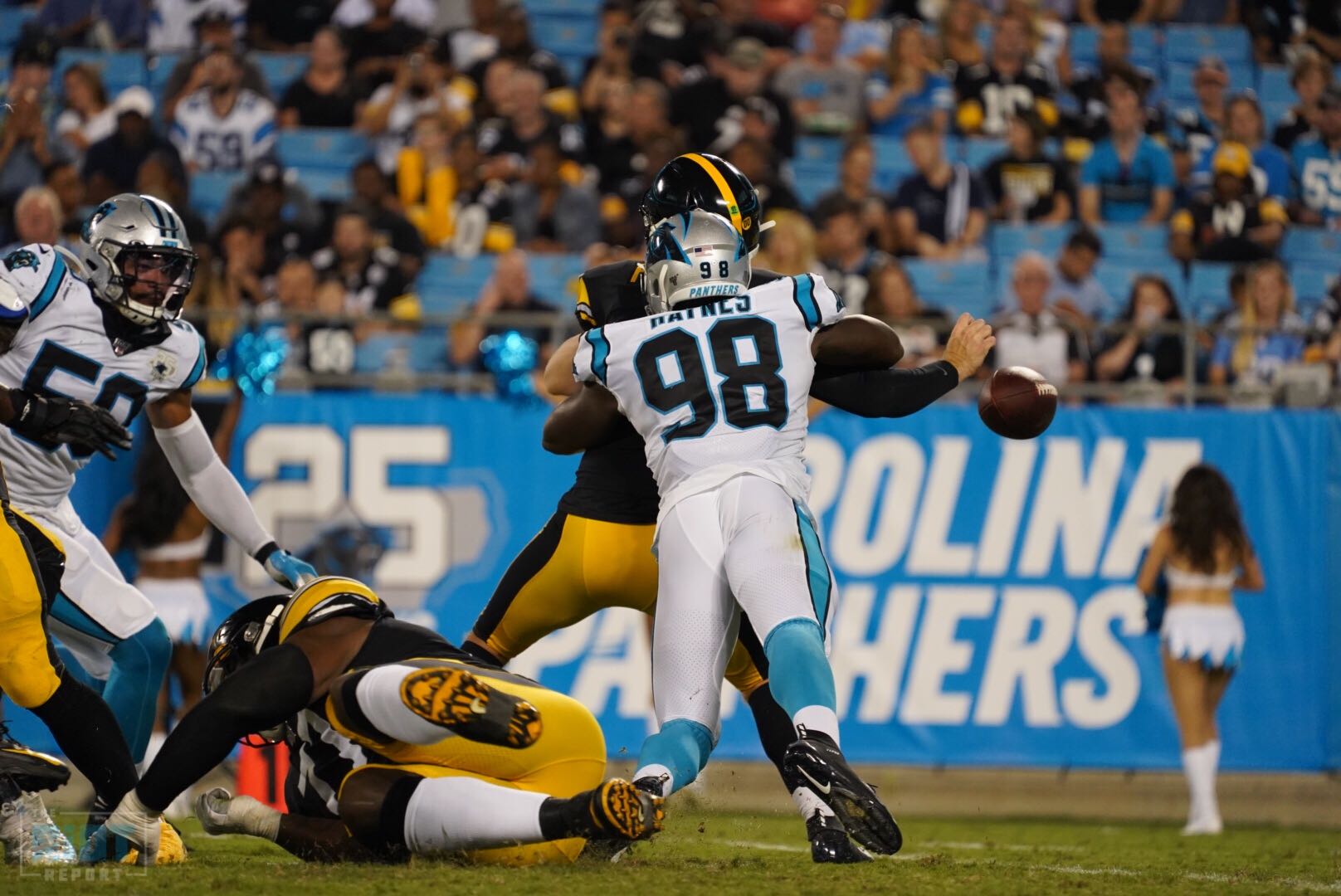 Inside Linebackers (4): Luke Kuechly, Shaq Thompson, Andre Smith, Jermaine Carter, Jr. Here's where it gets tricky. If the Panthers are going to keep two kickers on the roster as they go through cuts – the only way that they can place Graham Gano on injured reserve and have him available to return after Week 8 would be to keep him on the original 53 before IRing him on Sunday – that might leave veteran special teams ace Jared Norris on the outside looking in, especially after the excellent play of Andre Smith, who had two sacks against Pittsburgh, and Jermaine Carter, Jr. over the course of the preseason. The coaching staff really likes what that pair brings to the table – and don't rule out Jordan Kunasczyk, he had his best game during Week 4 of the preseason with five tackles and an interception, but he's been turning some heads during practices as well. If the Panthers put Gano on IR early, it might be to fit a guy like JK – as Rivera calls him – on the roster.
Secondary (9): Donte Jackson, James Bradberry, Eric Reid, Tre Boston, Colin Jones, Ross Cockrell, Rashaan Gaulden, Javien Elliott, Kevon Seymour. Javien Elliott played the first series and then sat out the rest of the game, much like the rest of the players who have already made the roster; while Kevon Seymour may still be working his way back from injury, he was someone the Panthers were impressed with early in camp and I'm not sure Corn Elder played well enough to overtake him – if the team thinks Seymour can come back healthy by Week 2 at the latest, they might just wait for him. Not to mention Elder still has practice squad eligibility, so that could be somewhere they could stash him.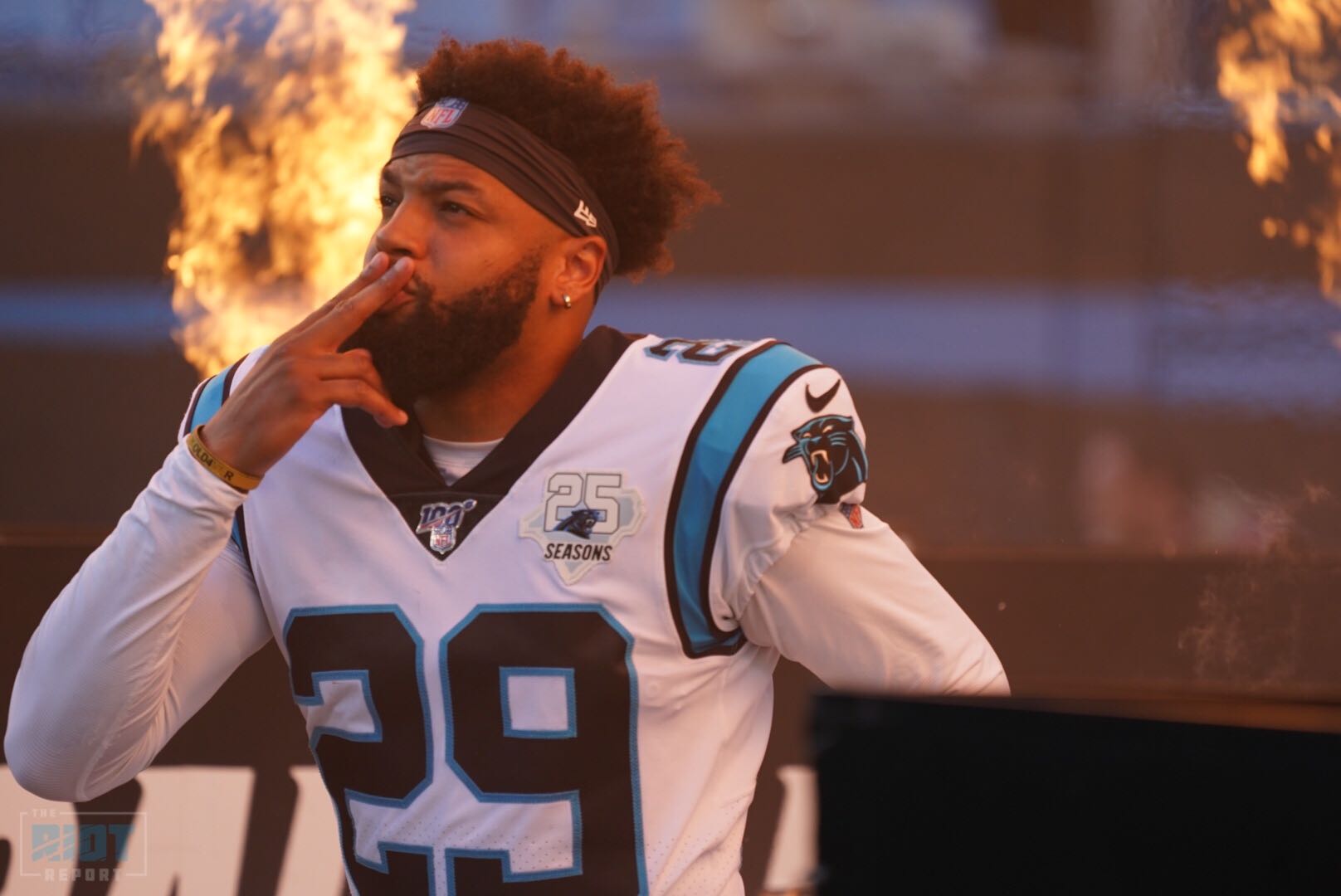 Specialists (4): Mike Palardy, Graham Gano, JJ Jansen, Joey Slye. Graham Gano said after the game that he didn't have a timetable for when he would return from the mysterious ailment that had kept him from kicking the past month, so there are truly only two options for the Panthers: Put Gano on injured reserve before Saturday and forego the entire season, thereby allowing them to keep an extra linebacker or defensive lineman when they trim the roster to 53 or keep both Gano and Slye through Sunday and then place Gano on IR, which would leave him eligible to return after eight weeks. It's a conundrum that will likely keep Marty Hurney and Ron Rivera up Thursday night, but either way, count on Joey Slye bombing kicks from 50+ in Week 1.
Practice Squad: Elijah Holyfield, Corn Elder, Jordan Kunasczyk, Kitt O'Brien, Josh Thornton, Temarrick Hemingway, DeAndrew White, Cole Luke, Taylor Hearn, Woodrow Hamilton.
Don't like this roster? How about another chance – Here's Vincent Richardson's alternate roster.