The Roaring Riot is proud to announce that their Tailgate With A Purpose events, held weekly a few blocks from Bank of America Stadium, has joined forces with Pepsi to present the best tailgating experience for Panthers fans before each and every home game. After partnering last season, Pepsi and the Roaring Riot have added new experiences to take Sunday mornings in uptown Charlotte up a notch for Riot members to become the presenting partner for Tailgate With A Purpose..
Tailgate With A Purpose, which has raised over $85,000 for charities over the past three seasons, is held at the Station at Cedar Yard and provides Roaring Riot members and their guests the opportunity to enjoy food from various area restaurants throughout the season, beers provided by NoDa Brewing and cocktails featuring Jack Daniels products. All alcoholic beverages are available for a $2 donation to the Roaring Riot Foundation and all proceeds from the charity event go directly to the Foundation, which launched earlier this year and creates memorable, once-in-a-lifetime experiences for Panthers fans in need.
Pepsi has partnered with the Roaring Riot to create a number of fun experiences for Roaring Riot members throughout the year, including hosting the Aquafina Hydration Zone, which will provide Pepsi products, including Gatorade and Lipton Tea, to fans to stay hydrated on those hot Carolina mornings.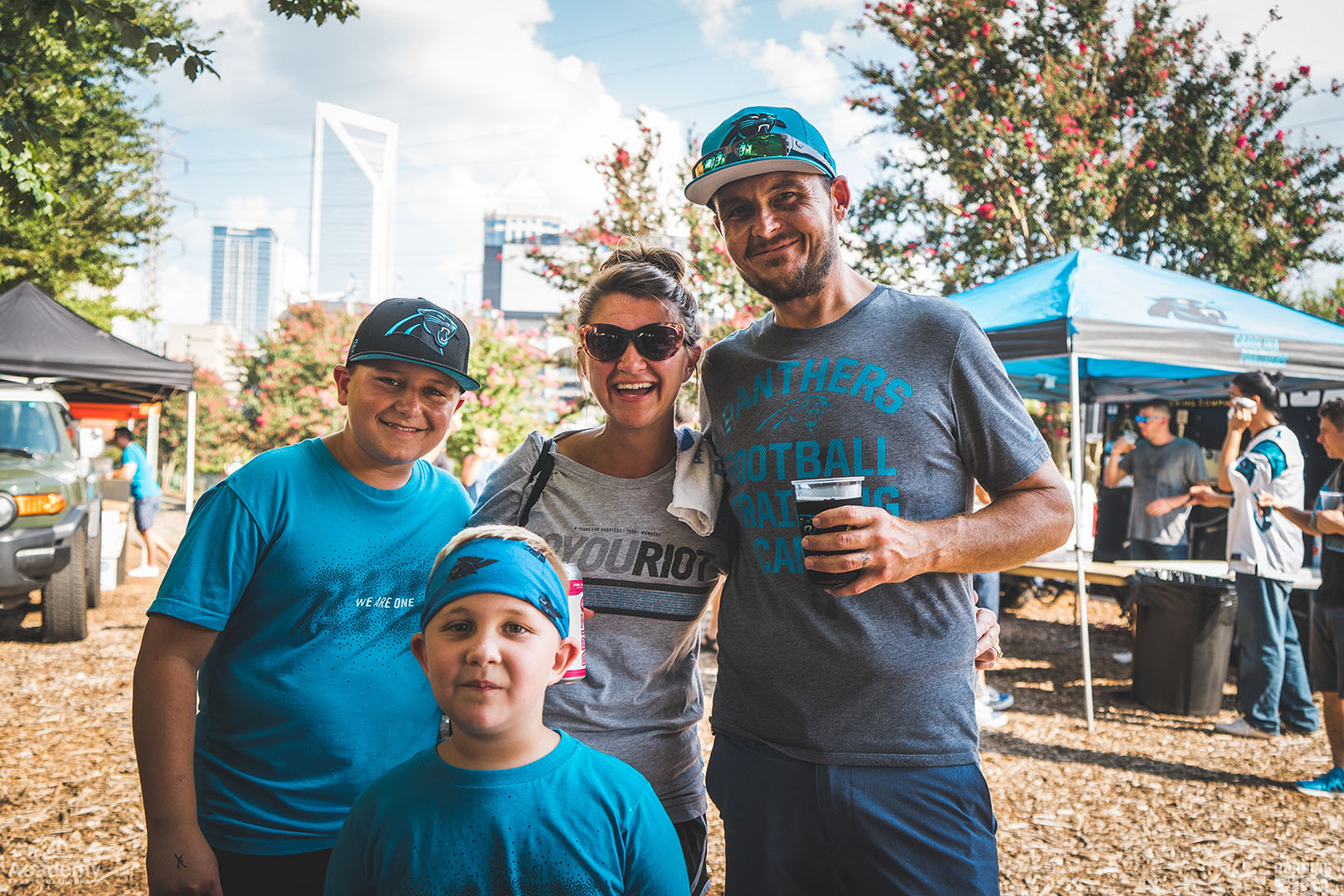 They'll also be hosting the Pepsi Hold 'Em To Zero contest, which will allow Panthers fans to guess how long the Panthers will hold opponents to a shutout on Sunday with the opportunity to win Roaring Riot & Pepsi prize packs or even signed gear from Luke Kuechly, Christian McCaffrey and other Panthers players!
And to top it all off, the West Charlotte High Marching Band will be leading the entire tailgate from Cedar Yard One to Bank of America Stadium to put a little 'Pep in Our Step' before fans head in to watch their favorite team dominate on Sundays!
For more information on the Roaring Riot Tailgate With A Purpose Fueled by Pepsi, check out their website.
Further inquiries can be addressed to Jordane Reid at Jordane@RoaringRiot.com.