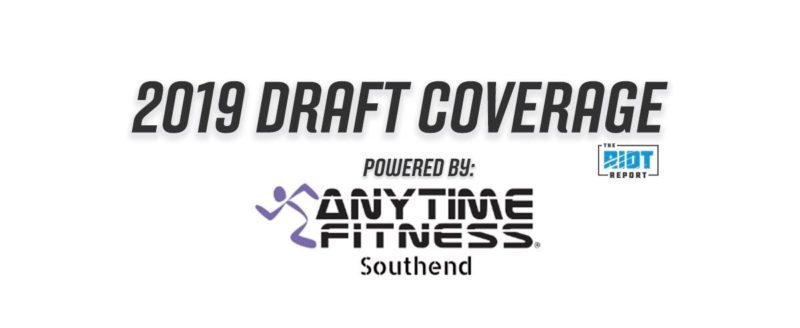 Before we take a look at Jordan Ta'amu, an intriguing option late in the 2019 Draft, we've been exploring all of the QBs in this year's class all week – check out my Quarterback Big Board here, a look at my favorite of the late-round QBs, Boise State's Brett Rypien and have a listen to our offseason mini-series detailing the Panthers' roster as myself and Dan Kreso go position-by-position to look at what the Panthers might need and who they may draft in 2019.

Quarterbacks with big arms are always going to find a market in the NFL draft, whether right or wrong, but the inconsistency with which the NFL assigns value to arm strength always makes for interesting viewing. Josh Allen's big arm got him a first round paycheck, but others with similar cannons are available to teams on the final day of the draft. Given the Panthers' apparent interest in a day three quarterback, it's not beyond reason that they could look to one of this year's late round developmental quarterbacks to be the third string behind Cam Newton and a returning Kyle Allen.
So what about Ole Miss' Jordan Ta'amu – can he translate to the next level or was he the product of having a great receiving corp?
Arm Strength And Accuracy
One thing Ta'amu certainly didn't lack for at Ole Miss was arm strength, showing both the ability to push the ball deep:
And the high level velocity needed to make tight window outside throws in the NFL:
He also flashes some nice accuracy traits, such as the ability to throw receivers open down the field:
The more nuanced accuracy that allowed him to lead receivers to the ball, thereby aiding run-after-catch:
And the ability to be accurate on the move:
But there were also too many times where he either missed receivers or forced them to adjust unnecessarily, either leading to incompletions or limiting their ability to gain yardage after the catch:
From a touch perspective, he repeatedly showed an excellent ability to weight deep balls to allow receivers to catch the ball in stride:
Or to place it such that only the receiver could make a play on the ball:
But on shorter passes, he was rarely asked to do more than just hit a target with direct line of sight; sometimes Ta'amu even looked to try and fit tight windows rather than working over defenders. His struggles with short touch were most visible on fade routes, where he often made things much harder for the receiver than they had to be:
Ta'amu has a lot of raw talent from a throwing perspective and his footwork was actually decent, but it is hard to find examples of him actively throwing receivers open or demonstrating other higher-level accuracy traits on tape. Ta'amu certainly isn't a bad thrower from an accuracy and touch perspective, but it's hard to say that he is currently a good one either.
Up Next: Can He Run An NFL Offense?