Who Plays Nickel?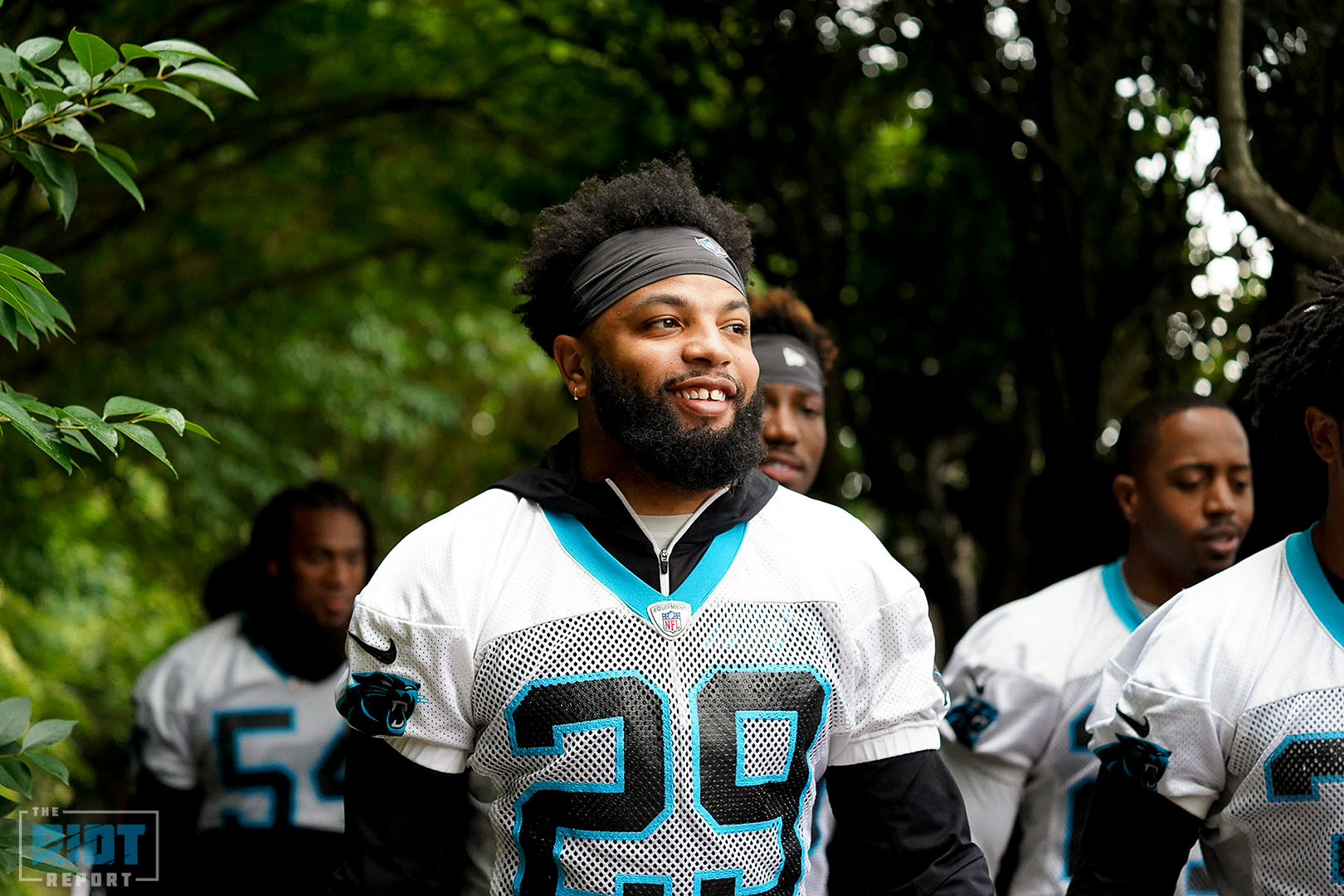 The Panthers have a good pair of starting cornerbacks in James Bradberry and Donte Jackson and a versatile third options in Ross Cockrell, but what they lack is a conventional nickel corner to cover smaller, quicker slot receivers. That isn't to say there aren't options to fill this role on the roster, or that Captain Munnerlyn played at a hugely high level in this role over the past two seasons – but while Bradberry and Cockrell are both good cornerbacks, neither of them is particularly well suited to playing against smaller receivers and Donte Jackson can only cover one man at a time.
Perhaps the Panthers' best hope in this regard is Javien Elliot, whom they claimed off waivers from Tampa Bay earlier this offseason and who saw the most playing time of his career last season, making five starts, albeit with limited production to show for it. Given that this role likely won't be one that sees the field on every snap with Cockrell able to cover bigger third receivers, the Panthers don't need a star nickel, but if either Elliot or somebody like Kevon Seymour or Corn Elder can establish themselves as a solid option, that will ultimately be a win for the Panthers.
The issue is is that Elliot doesn't have a ton of experience to his name for the Panthers to be confident in his ability to fill this role, and Seymour and Elder are no better, if not even greater, unknowns. This is one of the genuinely wide-open battles for training camp, but what that means in practice is there is no reliably decent option available to the Panthers.
The worst case scenario is likely that the Panthers just stick Cockrell out there to cover shiftier slot receivers, and as such, the issue could be restricted to snaps where teams put four receivers on the field, but this could hardly be described as a good outcome.
Who Plays Free Safety?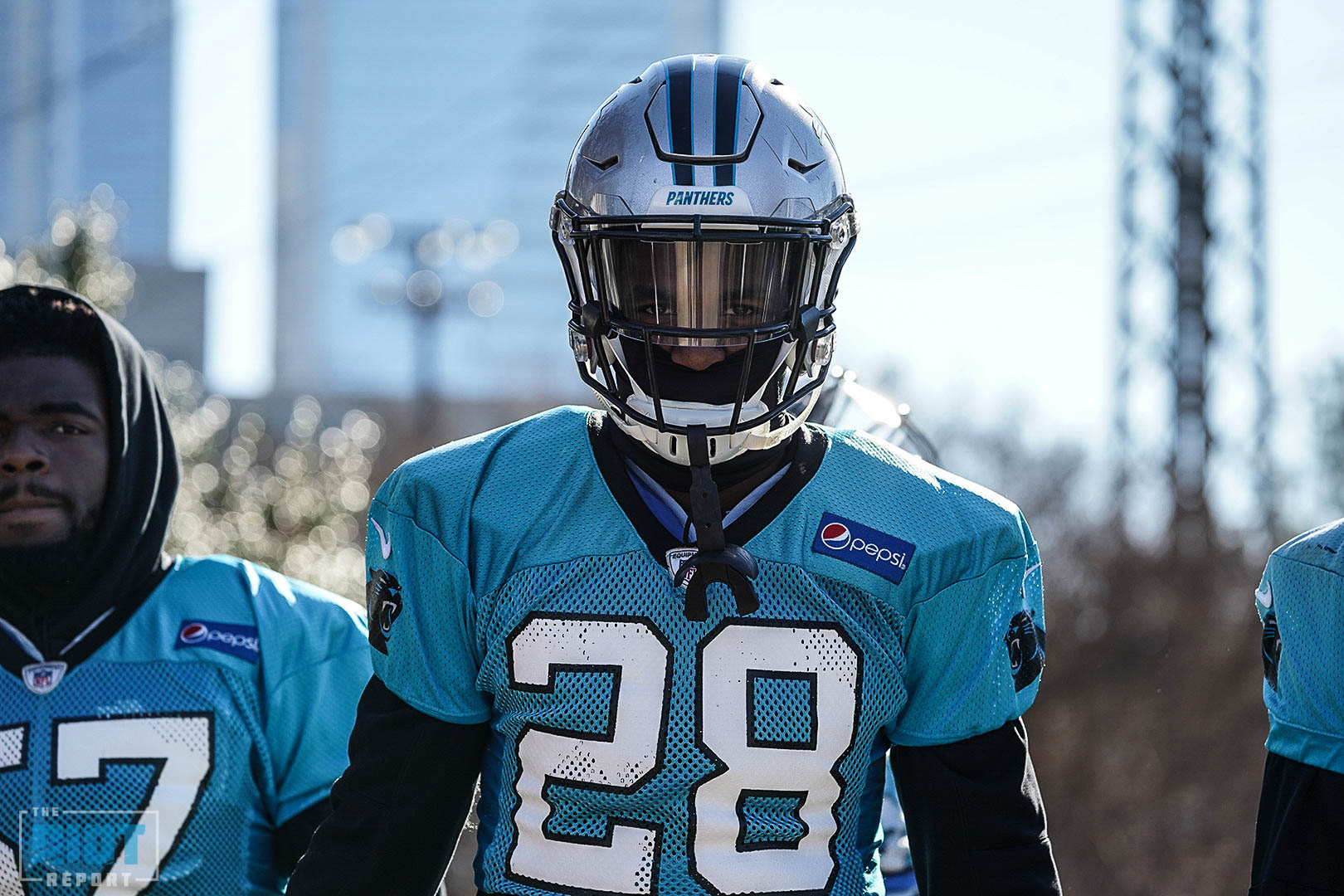 Colin Jones is not a good free safety.
He absolutely deserves a spot on the roster due to his special teams play and his ability to cover multiple positions to an acceptable standard, but if he is starting at free safety, that is a cause for concern. The issue is is that there is no other free safety on the roster with any NFL tape at the position to speak of – Rashaan Gaulden saw bits of play here and there having converted to the position from nickel coming out of Tennessee, and neither Kai Nacua or Cole Luke have been anything more than practice squad or special teams guys, with Luke not even playing the position when he entered the NFL.
The talk of the Panthers potentially trying to pick up a veteran safety for close to the minimum is likely going to continue until a player, likely Gaulden, emerges as a viable option at the position – as we saw with Eric Reid last season, that might continue well into the regular season. The Panthers ideally don't want to have to bring in a veteran to play the position, as that will both cost money and also likely be an admission that the Gaulden pick hasn't worked out. That doesn't mean that Gaulden can't help the team if he doesn't win the role, but that having spent a third round pick on him a year ago and having now had a season to develop, if he is still not able to establish himself as the starting free safety for 2019 at least, then it's unlikely they go in 2020 with him pencilled in as anything more than depth.
For the Panthers as a whole, the worst case scenario is that Gaulden either looks unready or downright poor, and that they are forced to start Jones while they desperately try and find a solution that isn't on the roster. While there are instances where players who were still unsigned in July are able to come in and really help a team – hello again, Eric Reid – this is not something that is anywhere near a reliable option, and if there are reports of the Panthers working out safeties during training camp, that will be a pretty good indication that things aren't going to plan.
Of course, like every team, there are a number of unanswered questions for the Panthers going into training camp, with rookies still somewhat unknown entities and players returning from injury needing to show just where they are performance-wise, but for the Panthers, this seems like a significant year in terms of having to answer some tough questions about coaching, player health and player development – and that will start in earnest when training camp opens.
If all goes well, then the Panthers will be able to put all the concerns listed here to bed, but if not, this should at least provide a blueprint for where the Panthers season might go wrong, even if everyone does stay heathy.
Want to see the worst case scenarios on offense? Check that out here.