With the Panthers due to start training camp in the coming weeks – and the rest of the NFL for that matter – now is very much a period of optimism for fans around the league – even Browns fans think they might have a chance this year. However, while there are going to be teams who live up to most, if not all, of their fans' expectations, there are also going to be teams which never quite deliver on the promise they showed on paper in early July.
Of course, as the Panthers know only too well, the trajectory of a team can change drastically mid-season, but for many teams, the tale of the season begins to get told during training camp, with hitherto undiscovered issues emerging and expected issues being patched or solved altogether.
The worst thing that could happen to any team, including Carolina, in camp is one – or multiple – significant injuries; no team is really built to contend after losing their quarterback in August. Multiple injuries on the offensive line or injuries to cornerstone pieces such as Christian McCaffrey or Luke Kuechly could make the Panthers path to a Super Bowl a significant uphill affair.
Obviously, and I'm sure this will be pointed out in social media replies, the worst case scenario for the Panthers will be that Cam Newton's shoulder isn't 100%.
However, this type of scenario is true for every single team in the NFL, and the impact of losing Cam or CMC is pretty self-evident, so rather than simply listing all the players who could get injured in order of their importance to the team, let's instead focus on the unanswered questions facing the Panthers, and what the potential worst-case scenario might be.
Knock on some wood.
Lack Of Running Back Options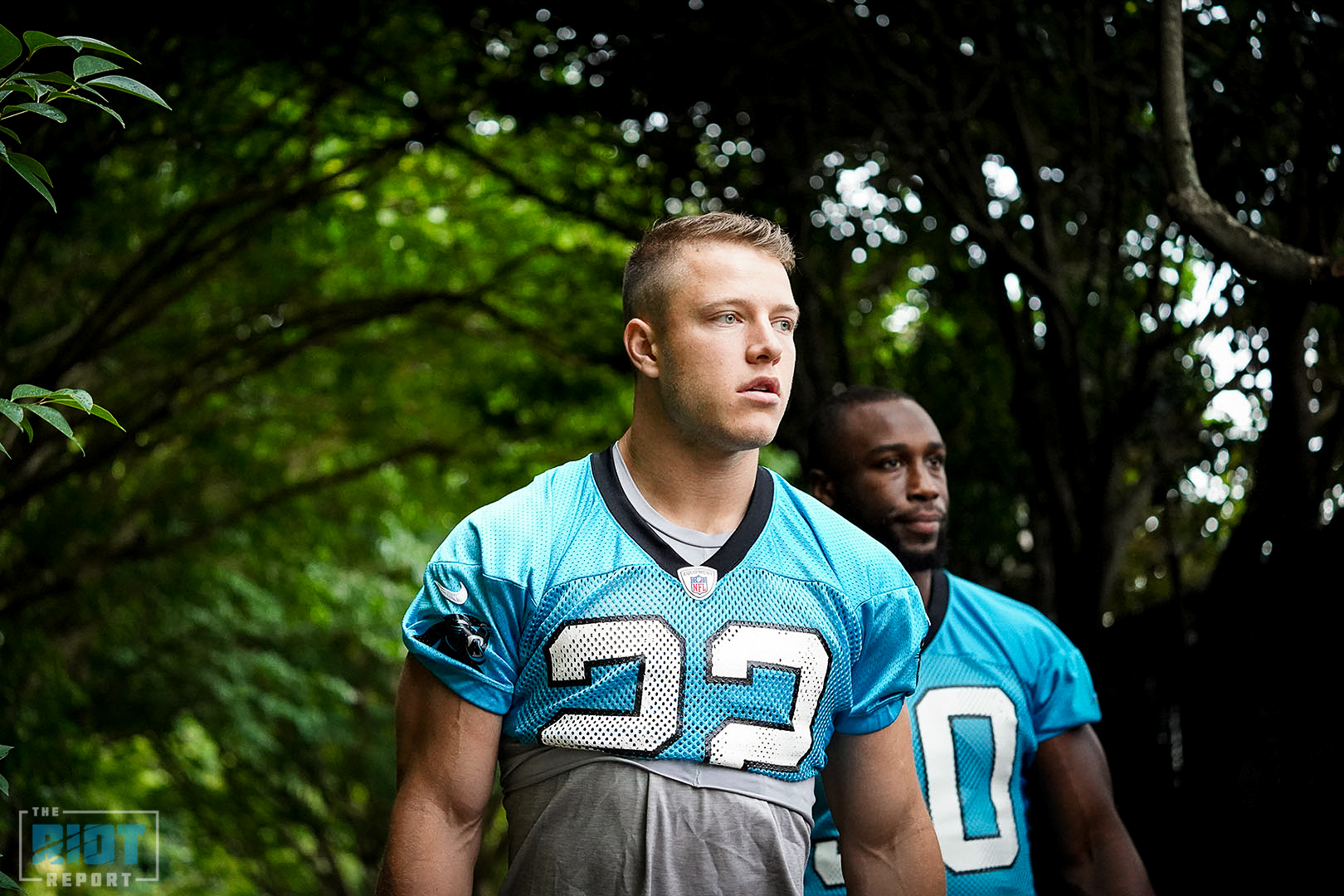 There are few running backs as crucial to the way a team's offense functions as McCaffrey is to the Panthers, and it would be a shock for the Panthers not to have him as a major cog in the offense once again this season – but the depth chart behind him is filled with few certainties.
While that would be of little importance if the Panthers take the same approach to the running back groups as they did in 2018 and McCaffrey continues to stay healthy, Rivera has mentioned that they plan to try and decrease McCaffrey's snaps even if his number of touches stays the same – and this means that the running backs behind McCaffrey might well be in for an expanded role in 2019.
The issue with that is that none of the running backs behind McCaffrey has much of a proven record in the NFL.
The most experienced of the bunch is Cameron Artis-Payne, and he has less than 130 career touches during his four seasons in the NFL, but given that he is the most known entity of the Panthers' depth running back options, the worst case scenario for the Panthers is probably the Artis-Payne emerges as the best of the rest. This is not to say that CAP is a bad running back, but he is neither a good complement for McCaffrey from a stylistic point of view nor a like-for-like replacement.
He was drafted to be a complement for Jonathan Stewart, and made a lot of sense in that role, but he doesn't really fit with the new-look Panthers' offense, evidenced by the fact that having received 87 touches in his first two seasons, he has had just 41 since.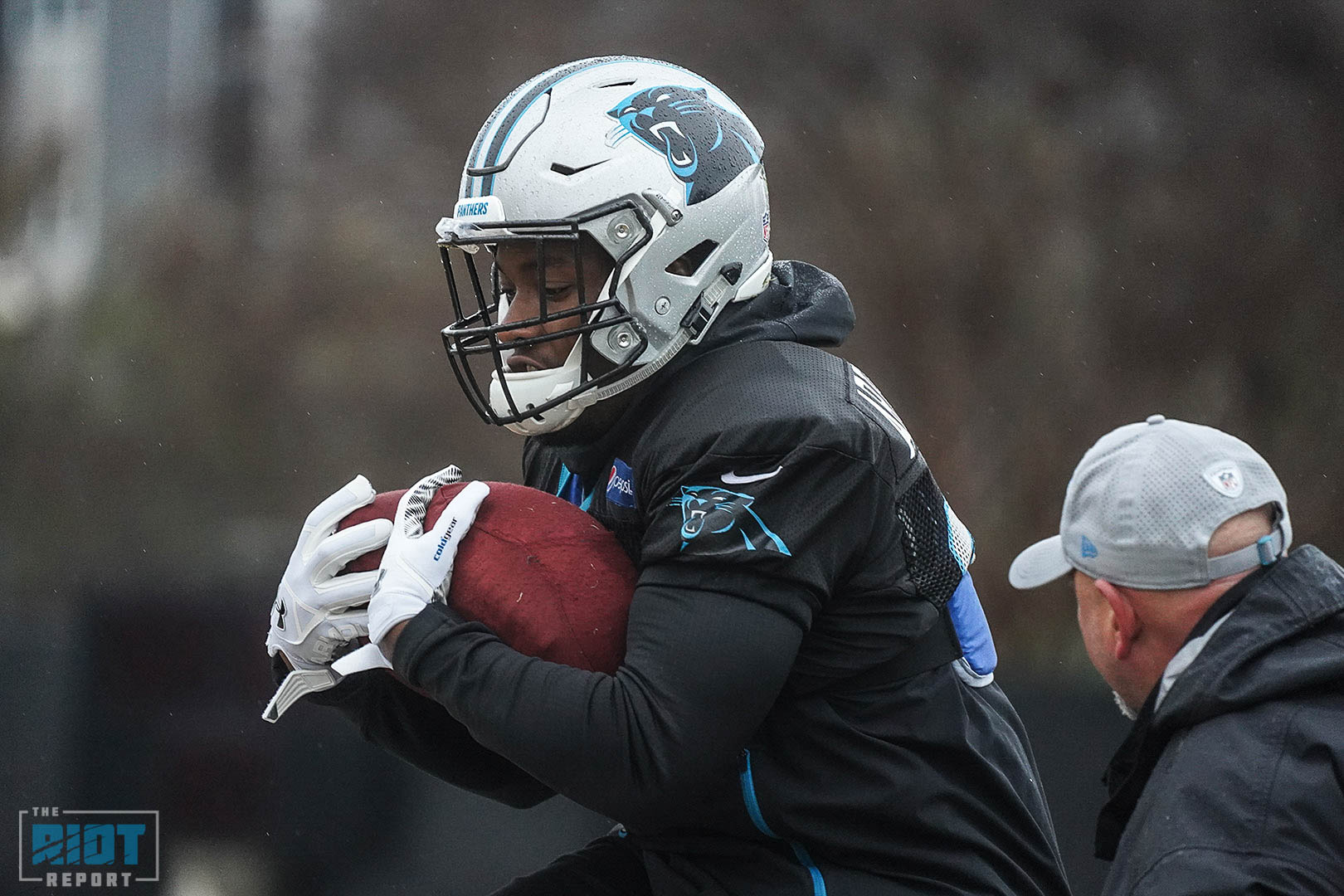 However, with Artis-Payne giving them something of a baseline outcome, there are some options on the Panthers roster who, while possibly worse than Artis-Payne, at least have the potential to be better – if only because their inexperience makes it hard to know exactly how good they might be.
The most obvious like-for-like backup to McCaffrey is Reggie Bonnafon, whose range of options is about as large as any player on the Panthers' roster. The Panthers' signed him as a UDFA last offseason after spending just one season as a full-time running back at Louisville – he spent most of his college career flitting between quarterback, wide receiver and running back. In that way, he is likely the best receiver of the running backs not named McCaffrey, but having spent a season on the Panthers' practice squad, it's hard to have any concrete idea of what standard of play he is capable of.
The other options are unlikely to be able to get anywhere close to reproducing McCaffrey's contributions as a receiver, but could offer more of a natural complement, as well as carving out their own role as a short yardage runner. Rookies Elijah Holyfield and Jordan Scarlett, as well as Elijah Hood, who missed all of last season on IR, all stand a chance of establishing themselves as the clear running back #2, but there is no guarantee that any of them will be anything of note.
This is not a position group without hope – there are a number of young options on the roster – but young options don't always pay off, and while the Panthers probably won't mind missing on three if they hit on one, there is no guarantee they will even do that. If they find themselves rolling into the season with Cameron Artis-Payne taking occasional snaps to give CMC a breather, expect them to be in the running back market once again in 2020 – and crossing their fingers every time CMC gets so much as winded.
Up Next: More Hypothetical Bad News