With football comes fantasy football – we've asked our good friend Cort Smith, writer and analyst for RotoViz, The Action Network and founder of Bet The Prop to weigh in on pertinent questions facing not only Panthers fans, but fantasy football owners who name their teams things like 'Wham, Bam, Thank You Cam' or 'Kuech-in it Real'. This week, we asked him to look at each of the fantasy-relevant Panthers players and where you should be targeting them in fantasy drafts. 
The Carolina Panthers offensive players have been among my favorite fantasy football targets all season long.
A case can be made that aside from top-two pick Christian McCaffrey, all of the relevant players are at least slightly underpriced relative to the upside they can bring your fantasy squad. Let's go through each of them and spell out where you should be targeting them in standard 12-man, PPR leagues.
We'll also look at the RotoViz positional differential. This highlights the player's potential value by showing the difference between where he's being drafted and where RotoViz ranks them in redraft leagues.
Christian McCaffrey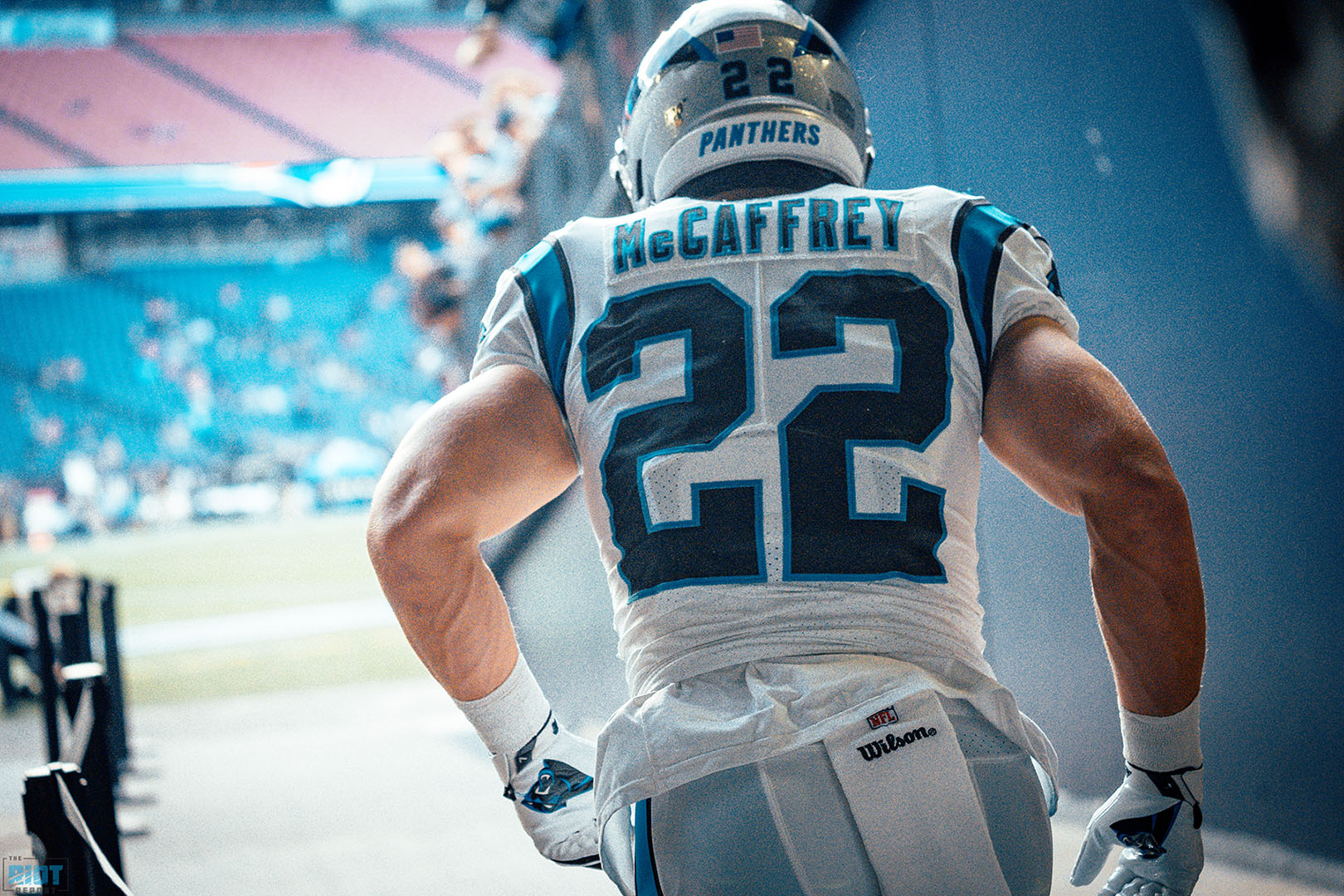 Average Draft Position (ADP): RB2, 2.1 Overall
Target Round: 1st or 2nd overall
RotoViz Position Rank/Differential: nil
Last week, I made the case that McCaffrey is not only a superb selection with the first overall pick, but could be poised to put up an all-time season if things fall right.
After the coaching staff made a concerted effort to give him more touches – especially in the red zone – the star RB put up a 469-point pace in PPR leagues over his last nine games. That would've been just a few points short of Ladainian Tomlinson for the best fantasy season since the turn of the century.
While Saquon Barkley is no slouch, I'd lean towards McCaffrey at first overall based on the fact that the Panthers have the better QB and should be leading more often than the Giants, leading to some more RB-friendly game scripts.
The best part is that we're occasionally starting to see Alvin Kamara sneak into the top-two, giving you a chance to land the potential number-one player in fantasy with the third pick.
D.J. Moore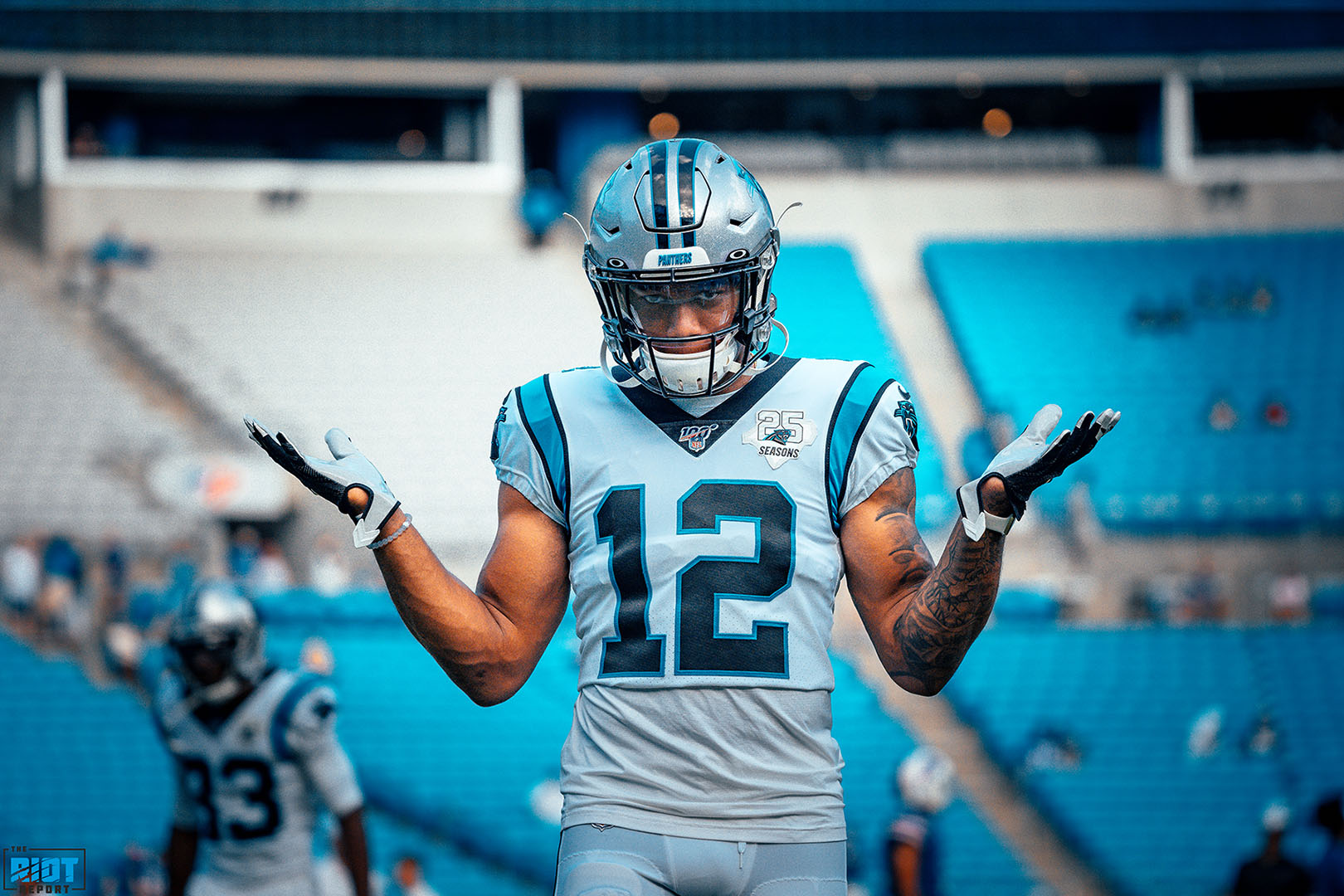 Average Draft Position (ADP): WR21, 50.9 Overall
Target Round: 5th
RotoViz Position Rank & Differential: WR17 (-4)
D.J. Moore represents one of the highest upside picks of 2019 and is a guy I want to have in every draft. Curtis Samuel is getting most of the love of late, and he's a very good player.
But Moore is a truly elite prospect with more upside.
Few wideouts put up significant NFL numbers as 21-year-old rookies, and those that do rarely miss. Here is every player to score at least 130 fantasy points as a 21-year old since 2000: Mike Evans, Amari Cooper, Keenan Allen, Sammy Watkins, Larry Fitzgerald, Percy Harvin, JuJu Smith-Schuster, Hakeem Nicks, Josh Gordon, D.J. Moore, Jeremy Maclin, Brandin Cooks, and DeAndre Hopkins.
All these players took a significant step forward in year two. They averaged 172.4 PR points as rookies and 215.2 points as sophomores, a jump of 24.8%. If Moore doesn't break out in 2019, he'll be a significant outlier.
RotoViz rankers love him too, placing him as the WR17, four spots better than his ADP of WR21.
I'd be looking to land him in the fifth round, and if you can somehow get him in the sixth, you're stealing. For more info, check out:
Curtis Samuel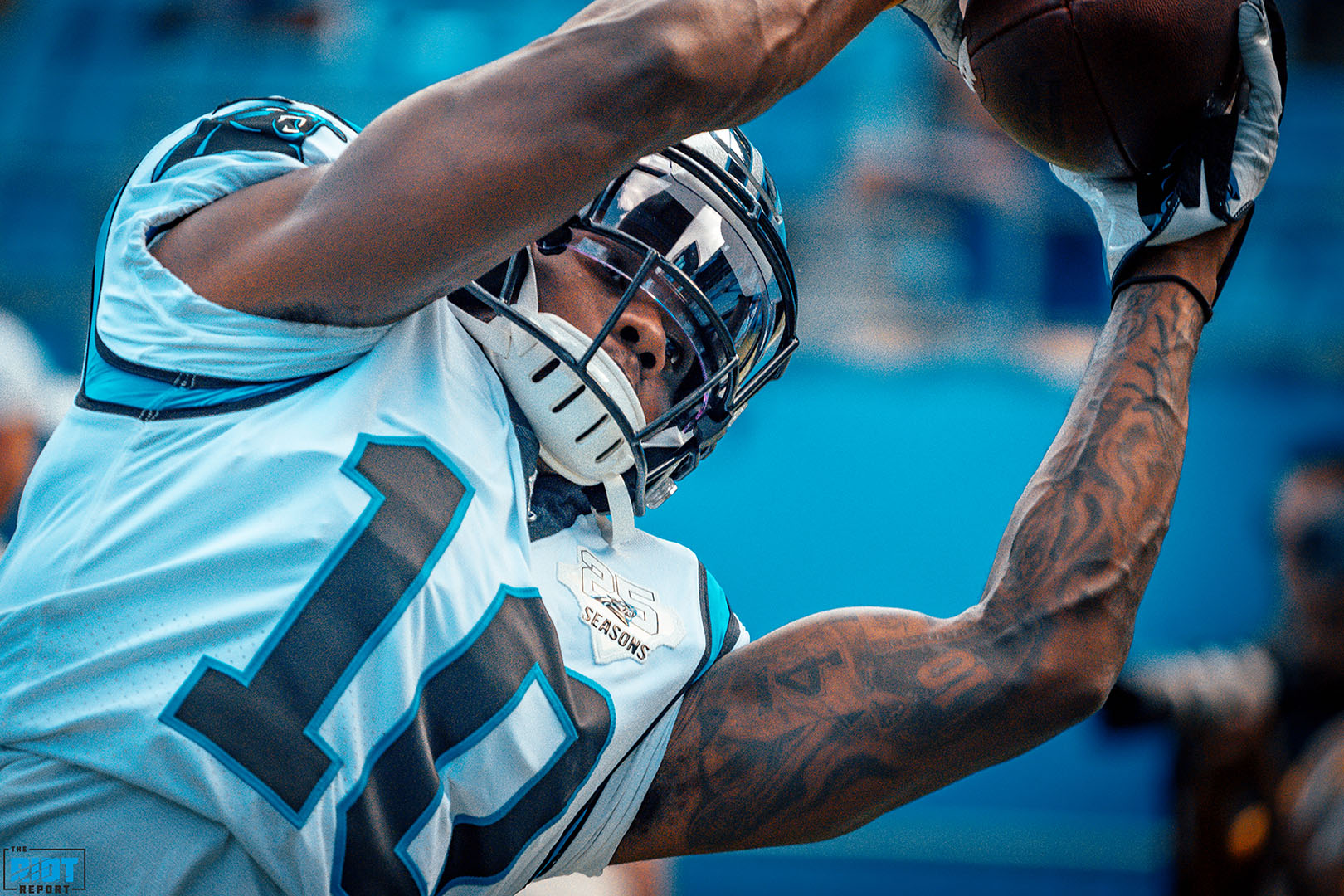 Average Draft Position (ADP): WR35, 78.2 Overall
Target Round: 7th
RotoViz Position Rank & Differential: WR38 (+3)
Samuel has been the star of training camp and his price of acquisition is starting to catch up to Moore's.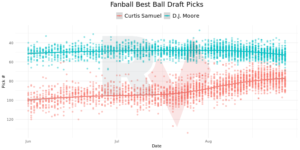 I explored the Samuel vs Moore debate earlier this offseason, and nothing has happened since to change my mind.
It shouldn't be a revelation that Samuel looks slightly more refined than Moore at this point — he's a year older and has now had the benefit of two full years of NFL coaching. Still, not only is he the lesser prospect, but by the numbers, it's Moore who has been the better NFL player, despite less experience.
Moore — 1.95 fantasy points per target & 9.61 yards per target
Samuel — 1.88 points per target & 6.69 yards per target
Moore has put up 43.6% more yards per target over their respective careers — a massive gap.
I like Samuel as a player, and I think he's priced about right in fantasy drafts as the 35th WR off the board. He's a solid bet for about 90 targets and 700-750 yards, but in an offense with plenty of studs to feed, he also has some downside. The RotoViz rankers agree, making him their WR38, three spots below ADP.
I'm not drafting him in the 5th or 6th round like some, but I think he makes a great value in the 7th round. 
Cam Newton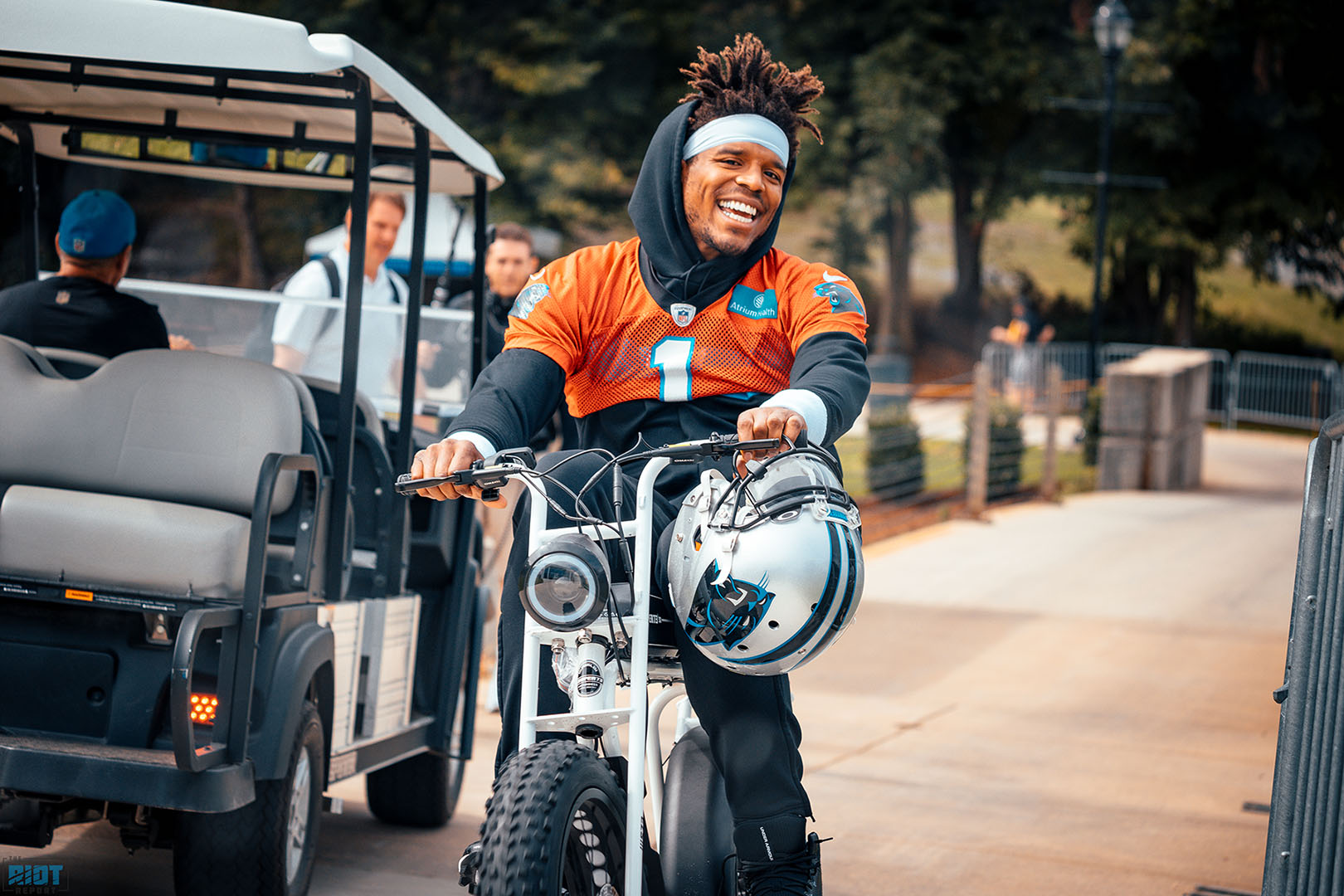 Average Draft Position (ADP): QB8, 113.5 Overall
Target Round: 10th-11th
RotoViz Position Rank & Differential: QB7 (-1)
Late-round QB is always the preferred strategy — the position is deep and points can be found on the waiver wire, so it's rarely worth spending an early pick on the position.
This year, Cam Newton presents the ultimate late-QB target in the 10th round. The foot injury against the Patriots last Thursday threw a scare into everyone, but he's already back at practice and should be a full go for Week 1.
Newton has the upside to be the top-scoring QB in fantasy. It's something he's already done once in his career, adding to his previous finishes of QB3, QB4, QB3, and another QB3. After offseason shoulder surgery, he's back at full health and has a multitude of elite young weapons to choose from.
His QB10 finish last year while playing with a bad shoulder is probably his floor, barring injury. He should be a priority target in the 10th or 11th round for any drafter passing on QB early.
Greg Olsen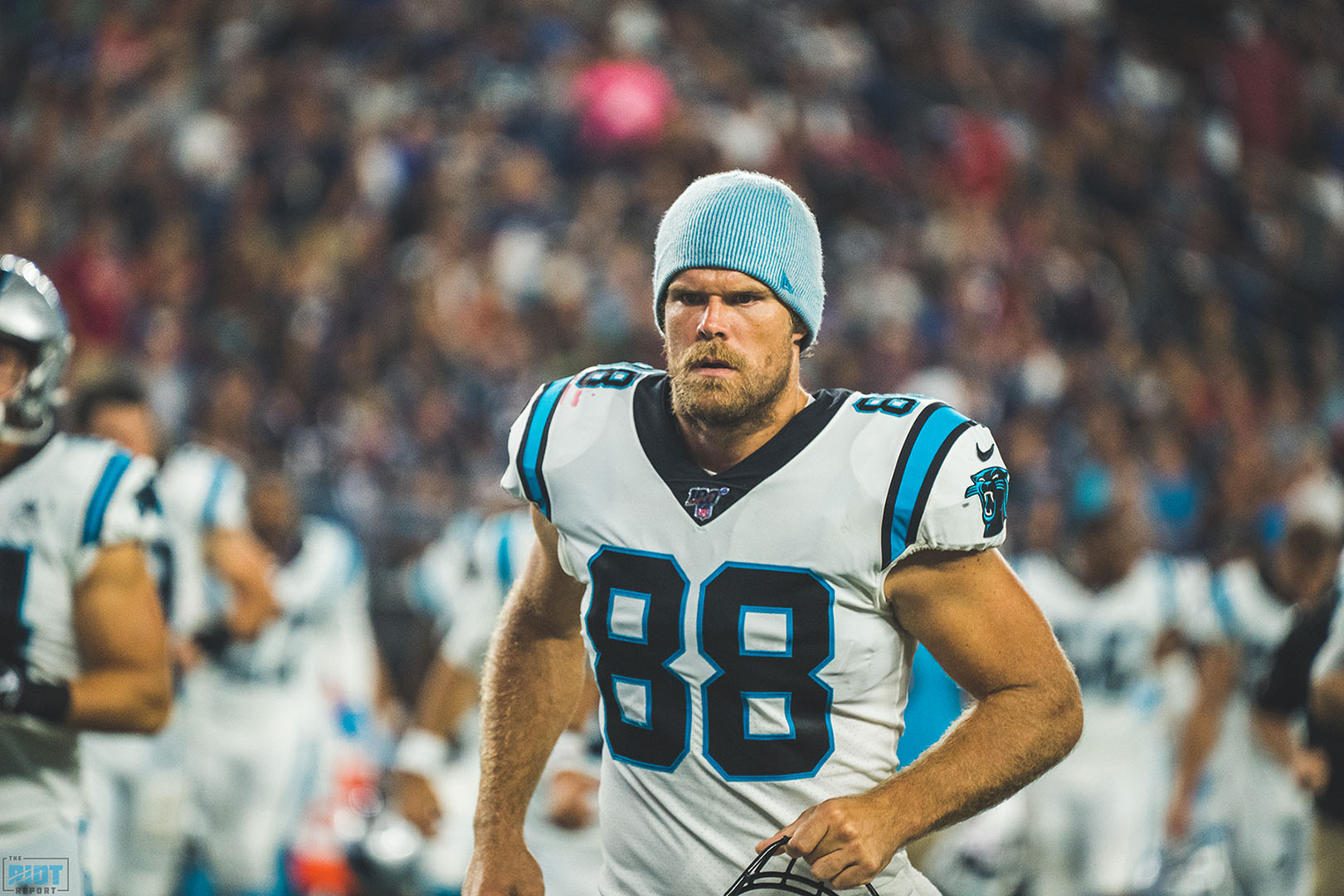 Average Draft Position (ADP): TE21, 162.6 Overall
Target Round: 14th
RotoViz Position Rank & Differential: TE24 (+3)
If he can stay healthy, Olsen has a ton up upside as Newton's safety valve. The last time he played a full season (2016), he was the third-highest scoring TE, putting up an elite 13 points per game.
But that's a big if — Olsen hasn't been able to stay on the field the last few years, and he's been limited when active, scoring just 7.6 points per game.
Despite the injury downside, there's virtually no risk at the 14th or 15th-round price tag, and if it turns out that he continues to struggle with his health, Olsen makes for an easy cut candidate to make room for a waiver-wire option.
Olsen isn't a priority fantasy target, and he shouldn't be your TE1, but he's a good platoon/streaming option for drafters who don't invest an early pick at TE.