A lot of things are up in the air right now – the nature of the 2020 NFL season is still very much unclear even as we head into training camps this week – and with college athletics facing even greater challenges, there is a very real chance that the 2021 offseason could be even more disrupted than the 2020 offseason on a national level.Things are also unclear locally, with the Carolina Panthers expected to treat 2020 as the beginning of a more long-term turnaround but making moves this spring that had the whiff of trying to compete this season.
What this means in practice is that the Panthers are unlikely to compete for a Super Bowl this season, but also that a major focus for the Panthers in 2020 will likely be the the self-scouting of both the coaching staff and personnel in order to put them in the best shape possible moving forward – and that likely means asking some potentially uncomfortable questions.
For bookkeeping purposes, we'll split this into three parts: The offense has a new leader surrounded by weapons. The coaching staff has literally been overhauled.
And with a ton of new parts on defense and a shortened offseason for Phil Snow to instill his scheme to them, here's what we'd like to know about the defense:
Can The Defensive Line Live Up To It's Billing?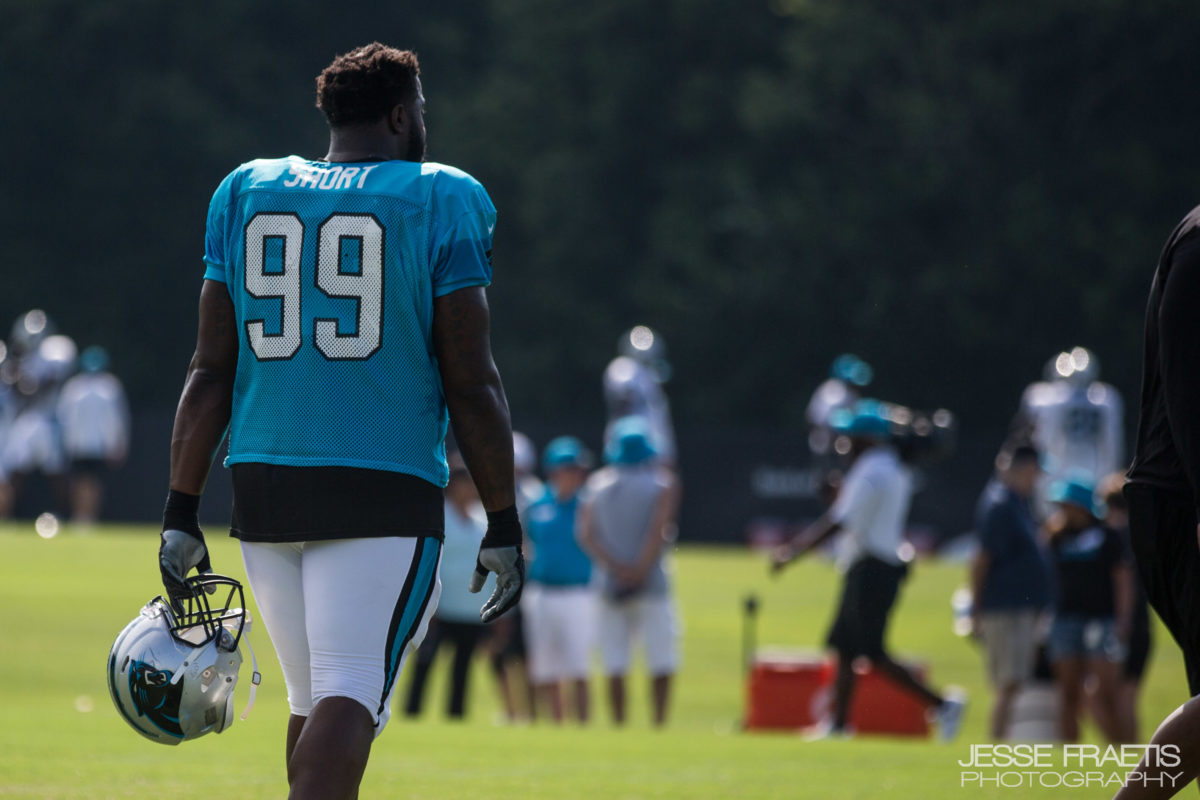 A lot has been made about the Panthers' very new, very young and potentially very not-amazing defense this offseason. While it is true that a lot of the bigger questions surrounding the Panthers in 2020 can be found on the defensive side of the ball, the Panthers should also expect there to be some areas of real strength on defense.
The most notable of these is the defensive line, where the last two first-round picks in Derrick Brown and Brian Burns are joined by veteran star KK Short, free-agent acquisitions Stephen Weatherly and Zach Kerr as well as a range of other young players: Bravvion Roy, Christian Miller, Yetur Gross-Matos and Efe Obada. In other words, while the changes to scheme and the relative inexperience of both the new coaching staff and many of the players listed might mean this unit doesn't quite hit the heights it might reach later on in 2020, this is a group with a lot of talent – and it really needs to play like that.
This is especially true for Brown, Burns, Weatherly and Short, who are not only the expected starters for the Panthers in 2020, but also four players that the Panthers have invested a pretty significant amount in – Short and Weatherly are due to make a little under $53m between them over the next two years, with the team being able to get out of about 30% of that if they move on from them next offseason before they enter the final years of their respective deals.
While this isn't something that should be expected to happen, neither can afford to have a poor season.
With Burns and Brown, the pressure is more on the front office, as if the last two first round picks show up in a big way, that will go a long way to helping Marty Hurney – who is entering a contract year – whereas a poor showing from one or both of them could make it hard for him to be part of the ongoing rebuild. No team, especially a rebuilding one, can be expect to be great all over the roster, but if the Panthers aren't even good where they are strongest defensively, then that would be a bad sign.
Is There A Long-Term Linebacker Partnership On The Roster?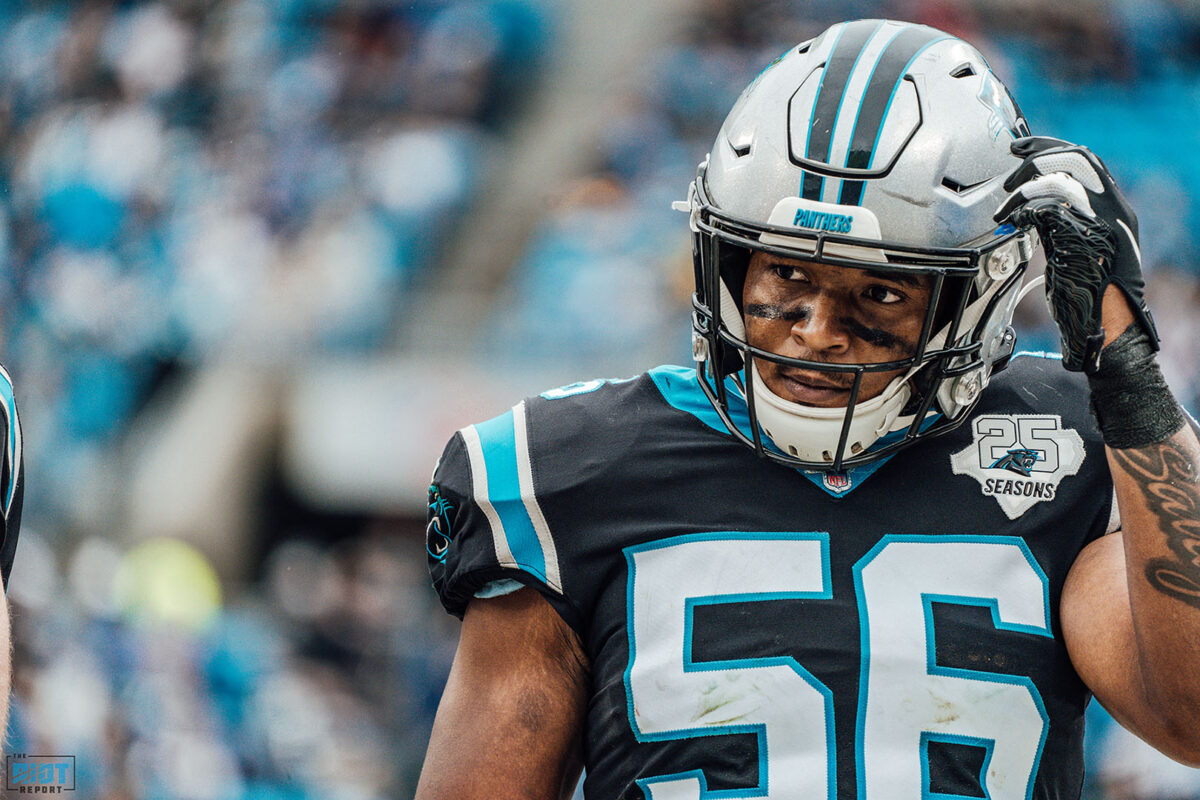 Barring an injury, the Panthers' starting linebacking pair will be Shaq Thompson and Tahir Whitehead.
While Thompson recently signed a long-term deal, with Whitehead only signing a modest one-year deal and already being 30 years old, it's likely that the Panthers do not expect him to be the long-term option alongside Thompson. What makes this somewhat more interesting than just a team signing a stopgap so they can address the issue in 2021 is that the Panthers do have a number of young linebackers on the roster who will both be competing for snaps as the third linebacker as well as for a chance to take over Whitehead's role in 2021.
Jermaine Carter, Jr. looks to be the leader in that pack, having seen a reasonable amount of playing time over the past couple of years when other players have not been available – and while he has shown some issues in coverage, he has also shown a nice skillset that could be built upon going forward.
Behind him, Andre Smith and Jordan Kunaszyk both have seen extended playing time on special teams, but neither have really seen any action on defense – while it is far from sure that that will change with Carter in front of them, they could both challenge for playing time. In addition, the Panthers have also added a number of UDFA linebackers – including a couple of new additions Monday afternoon – and while it is unlikely that they all play to a high level, they should all be given a legitimate shot to make the final roster and develop with a chance to compete for a starting role in 2021 – again, with COVID-19 positives lurking around every corner, depth will be essential.
Essentially, the Panthers will probably place a reasonable amount of time and effort into scouting linebackers for 2021, but that doesn't mean they should disregard the options they already have.
Will Safety Investment Pay Off?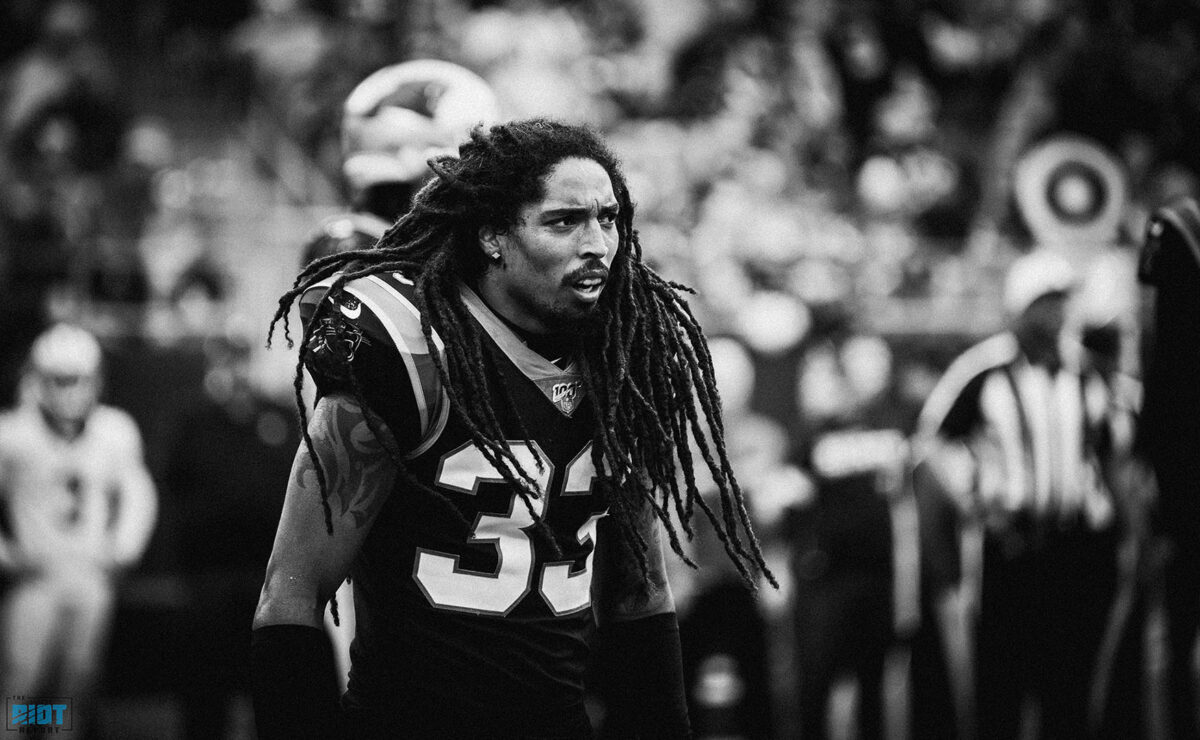 The Panthers have quite a long history of not investing in the safety position – but that very much changed this past offseason with Tre Boston being resigned to a three-year deal, Juston Burris being added in free agency and Jeremy Chinn and Kenny Robinson being acquired in the second and fifth rounds of the draft, respectively.
Now, while that investment should mean that the Panthers are able to get a better caliber of safety play than they have at times experienced in the past, with four safeties being added over the course of the offseason, the Panthers are going to have to show that they can provide enough meaningful snaps to go around. What this means in practice is that while Robinson's biggest impact as a rookie is likely to come on special teams, the other three should all be on the field for the majority of the defensive snaps.
But how does that happen?
Well, for a start, the Panthers have talked a lot about the positional flexibility of Chinn and Burris in particular, and there is a very real chance that what looks like three safety formations from a personnel point of view are in fact just nickel or buffalo-nickel packages where the Panthers are using a "safety" rather than a corner or a linebacker.
What is also likely to happen, at least at times, is that the Panthers might indeed look to line all three players up slightly off the line of scrimmage in an attempt to disguise what they are doing in coverage, which is something that Phil Snow did a fair amount at Baylor. However, the question is less about how the Panthers will get all three on the field, but rather whether it will work when they do – if not, that is a reasonable amount of investment that will just end up playing special teams.
How Bad Are The Cornerbacks?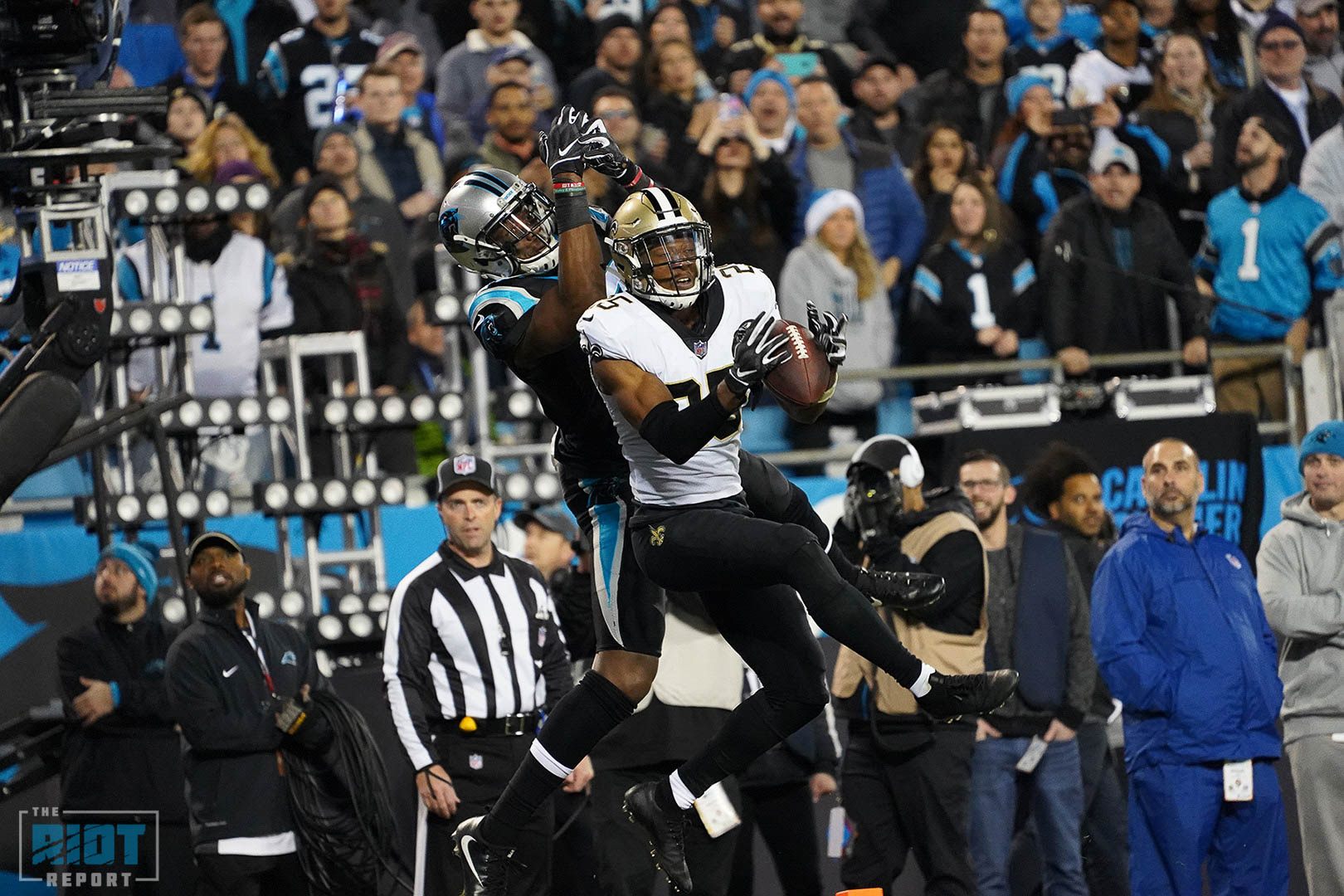 The Panthers' cornerback room is not guaranteed to be bad – but it is certainly one of the more uncertain groups on the roster. Donte Jackson is the only returning player with notable playing time after a fairly up-and-down second season in the NFL, Eli Applie has been signed to a one-year deal after disappointing based on his draft position over the course of his rookie contract split between the Giants and the Saints and Day 3 picks Troy Pride, Jr and Stan Thomas-Oliver are likely going to finish off the depth chart along with an emergency option like Corn Elder or TJ Green.
To be clear, this isn't a group without talent – it's just a group without proven high-quality production over multiple seasons.
It's also worth noting that the expectation for this group shouldn't be that of elite play from day one – the Panthers should expect this group to be one of the weaker on the roster. The question is about how bad they are and how much progress they are able to make over the course of the season.
The best case scenario is one of the rookies emerging as a viable starter while Donte Jackson turns the persistent flashes into consistent performance and Eli Apple plays well enough to get the Panthers a meaningful comp pick when he signs a bumper deal elsewhere. The worst case is they go into 2021 needing to rebuild their entire cornerback room.
Fingers crossed, I suppose…
For more questions about the Panthers' 2020 Season, Check Out The Following: