The Panthers are now in a new era – a new Head Coach and new coordinators and what is going to eventually be a new roster is just around the corner. Over the coming months, there are going to be an awful lot of conversations, both at Mint & Morehead and around the Carolinas, about what the Panthers should do in free agency and the draft, but in order to understand what the Panthers should do, it is first necessary to understand where the Panthers stand from a roster perspective.
You can't buy the groceries without knowing what's in the cupboard.
This is especially important if the Panthers are going to rebuild – while this opens up the Panthers to using the draft and free agency to build talent rather than simply to cover a leak that springs up, it is important to know what you have available at each position in order to inform how you look to amass talent. With that in mind, over the coming weeks, we'll be going through each position on the roster and examining who the Panthers have, who they might have, and where that leaves them entering the offseason. Check out the first iteration here:
The Panthers made a number of moves at edge rusher last offseason, bringing in Bruce Irvin in free agency before drafting both Brian Burns and Christian Miller as they changed their defensive scheme in an attempt to rehabilitate a pass rush that struggled mightily in 2018. This largely worked, with the Panthers pass rush rebounding significantly – though the production in terms of sacks might somewhat overestimate the actual improvement – but with both Mario Addison and Bruce Irvin now hitting free agency, this position looks to once again be in flux.
The Veteran Starters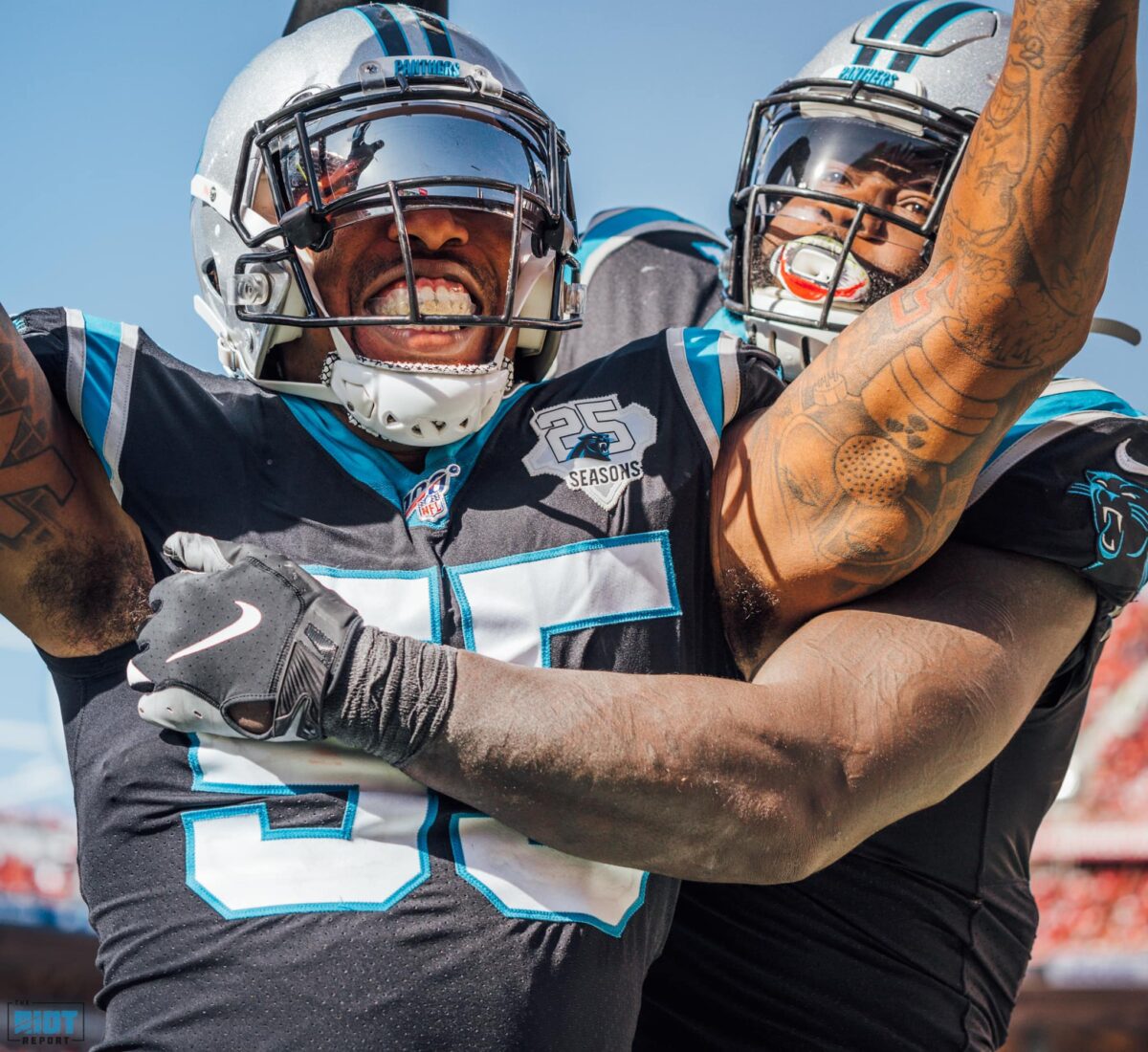 While Brian Burns still saw a lot of playing time, Mario Addison and Bruce Irvin were the starters in 2020 – and both produced well with 18 combined sacks, 14 TFLs and 30 QB hits over the course of the season. If the Panthers are looking to compete once again in 2020, it would make absolute sense to try and bring both back as a priority, but with the Panthers likely looking to be rebuild, it would be highly surprising to see both back in Carolina, with a chance that both are allowed to chase rings elsewhere as they will also be a combined 66 years old by the end of next season.
Irvin in particular seems the most likely to leave, partly due to the fact that he was only in Carolina for one season, but also due to his more inconsistent production and lack of ideal fit if the Panthers are indeed moving back to a primarily 4-3 defense. While I think there is a good chance that Addison also departs, there is more of a chance that he returns, partly due to his ability to be a leader in a very young locker room at the position, partly due to his still very respectable production, but also due to the fact that while the Panthers will likely expect Burns to step into a starting role in 2020, there isn't exactly another clear starter on the roster.
If Addison and Irvin both leave, it would make sense for the Panthers to try and add some veterans in the free agency, as otherwise they will be left with a very inexperienced and quite shallow defensive end depth chart – though, if they are looking to move on from Addison based on cost, it is unlikely that the Panthers are in the market for any big name free agents.
The Young Guns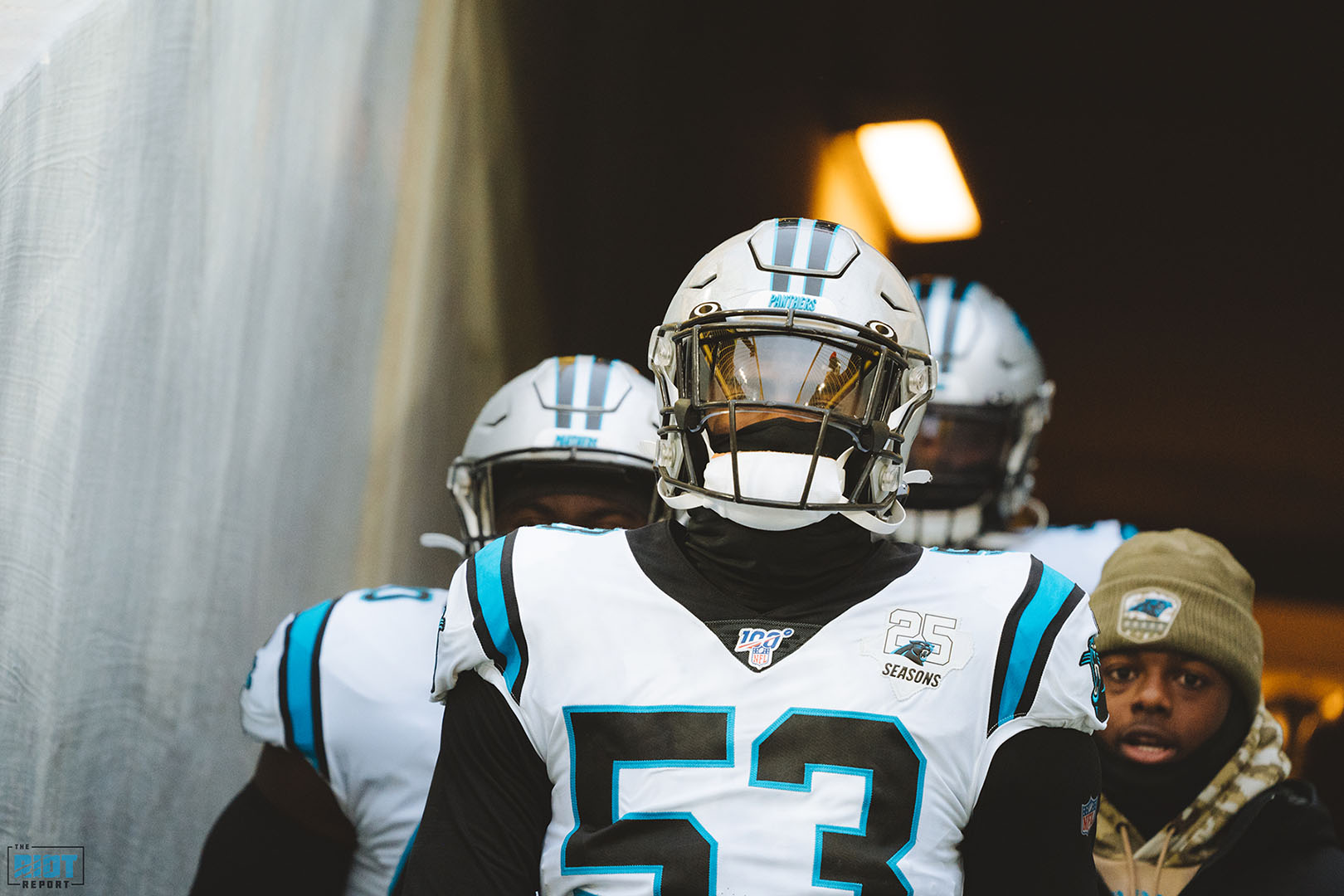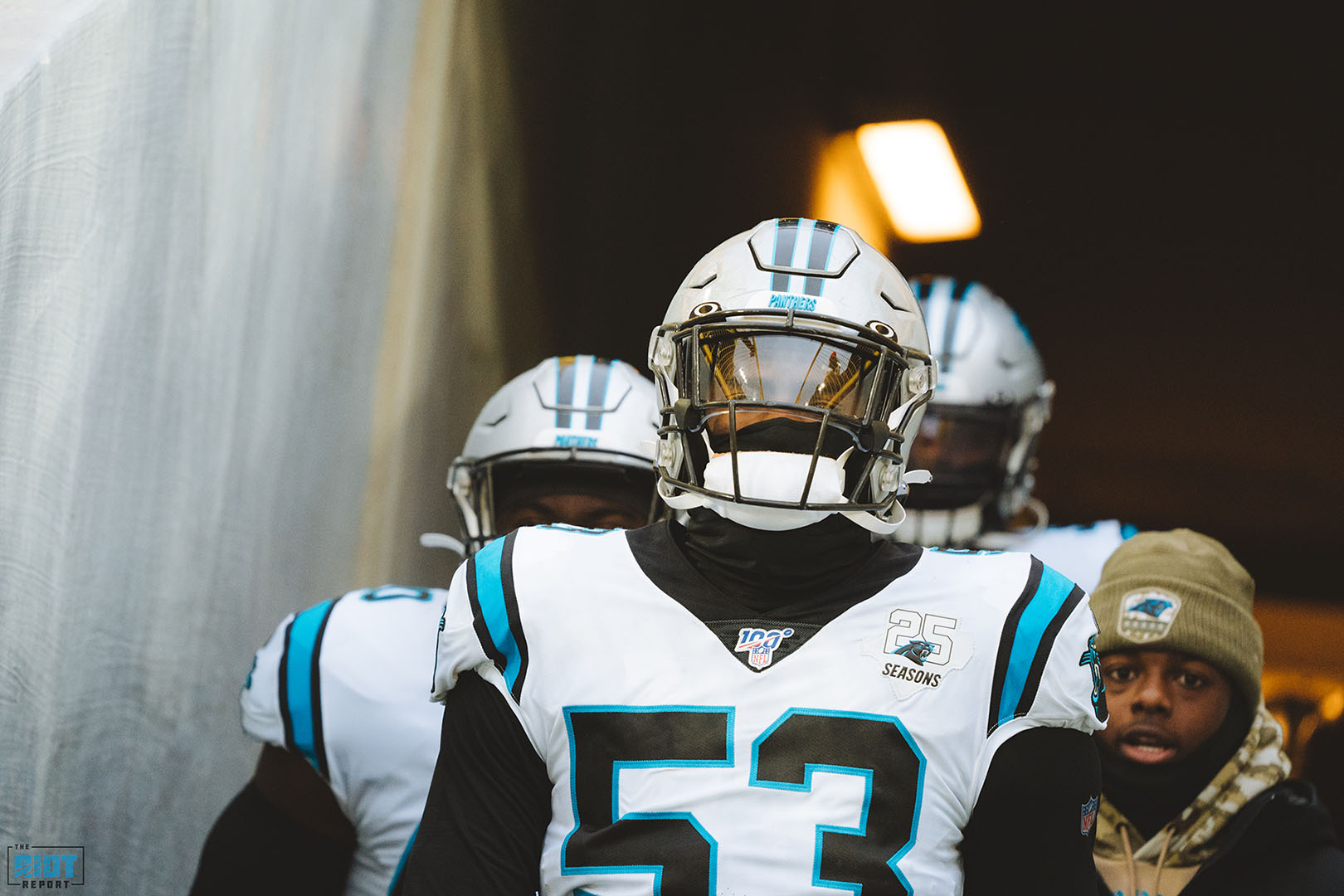 As already mentioned, the Panthers' investment in Brian Burns will likely mean that they ask him to take on a larger role in 2020 – while he will need to add some weight in order to manage the transition to a 4-3 defense, he showed some really nice things as a rookie. While his game still needs some overall polish in terms of how he looks to attack blockers, there is clearly an awful lot of talent to tap into and he seems more than willing to develop rather than being content with where his natural ability will take him. It would be unfair to expect some meteoric jump in production for him in year two, but he will likely be asked to offer more of a consistent threat off one edge as a primary starter.
Christian Miller is the big unknown in much of this, as while he also flashes some really nice things and possibly looks readier to move to a 4-3 from a physical point of view, he also came out of college comparatively raw and will need to continue to develop as times goes on in order to live up to the potential he flashed at Alabama. What that likely means in practice is that while it wouldn't be preposterous to suggest that he might end up competing to start opposite Burns, it also seems very unlikely that he will enter training camp as that presumed second starter – even if he does see his role expand a lot in year two. There is a lot to like from both of these players, but both are in need of continued development and the hiring of new defensive line coach Mike Phair will be key in helping their progress.
The Rotation Pieces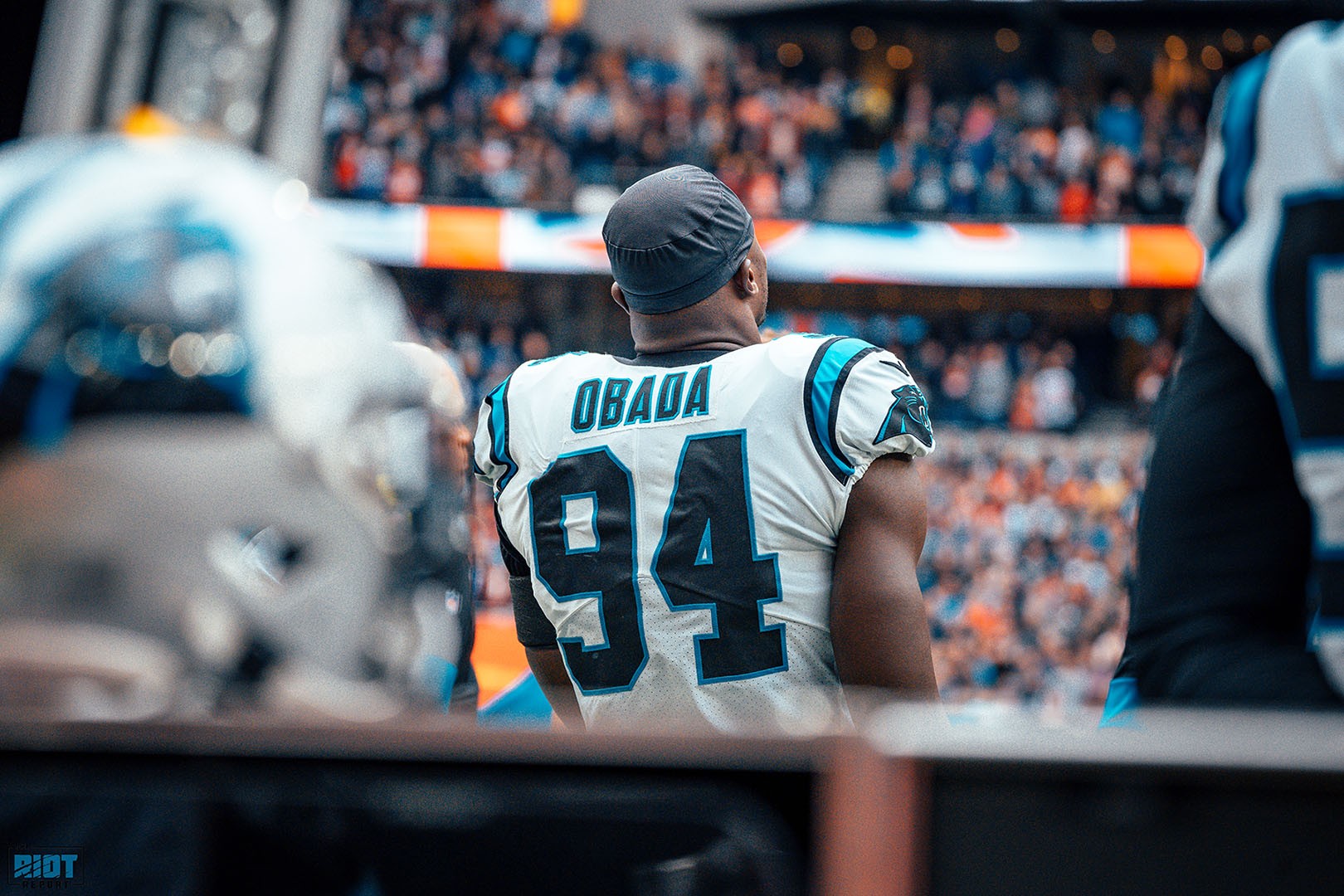 Like a lot of teams, the Panthers rotated a lot at edge rusher under Ron Rivera, and it should be expected that continues into the Snow era. There are some names who have a chance of being able to contribute as situational specialists or general rotation pieces. Efe Obada is probably the most interesting of these, given how well he played at edge in 2018, and while the move inside to 3-tech in the 3-4 defense didn't suit him very well at all, with another year to get used to the pace, it would not be unreasonable to see him build upon the two sacks and 10 pressures he had back in 2018 as a rotational piece.
The other player who is likely to be back, at least as far as training camp, is Marquis Haynes, who has flashed at times in preseason and in training camp, but through two seasons has just one sack and six pressures. At 26 years old already, it's hard to be too optimistic about seeing huge leaps from him at this point. Given how much Haynes is due in 2020, and that they could just move on from him in camp if it comes to that, it would be hard to see the Panthers moving on from him prior to Spartanburg, but he is very much somebody who could see their roster spot under threat.
The Panthers invested significant draft assets in the position last offseason and so it's hard to imagine they won't give that talent a chance to develop in 2020. But this is a position group that will need to have some veteran presence – be that a familiar face or not – and could well see some additions later in the draft as the Panthers look to bring in competition for the likes of Haynes – some of whom might potentially develop into valuable rotation pieces down the line.