The Panthers are now in a new era – a new Head Coach and new coordinators and what is going to eventually be a new roster is just around the corner. Over the coming months, there are going to be an awful lot of conversations, both at Mint & Morehead and around the Carolinas, about what the Panthers should do in free agency and the draft, but in order to understand what the Panthers should do, it is first necessary to understand where the Panthers stand from a roster perspective.
You can't buy the groceries without knowing what's in the cupboard.
This is especially important if the Panthers are going to rebuild – while this opens up the Panthers to using the draft and free agency to build talent rather than simply to cover a leak that springs up, it is important to know what you have available at each position in order to inform how you look to amass talent. With that in mind, over the coming weeks, we'll be going through each position on the roster and examining who the Panthers have, who they might have, and where that leaves them entering the offseason. Check out other positions here:
The Panthers haven't had stability at the safety position for, well, ever – and there is a decent chance that this offseason is no exception, with new defensive coordinator Phil Snow possibly looking for something slightly different from the safety position combined with the fact that neither Tre Boston nor Eric Reid had stellar 2019 seasons. While the fact that the Panthers have so many needs on defense might mean they aren't able to target the safety position in the way they might have done otherwise, this is still an area where the Panthers may well look to make some changes this offseason.
Eric Reid, Safety?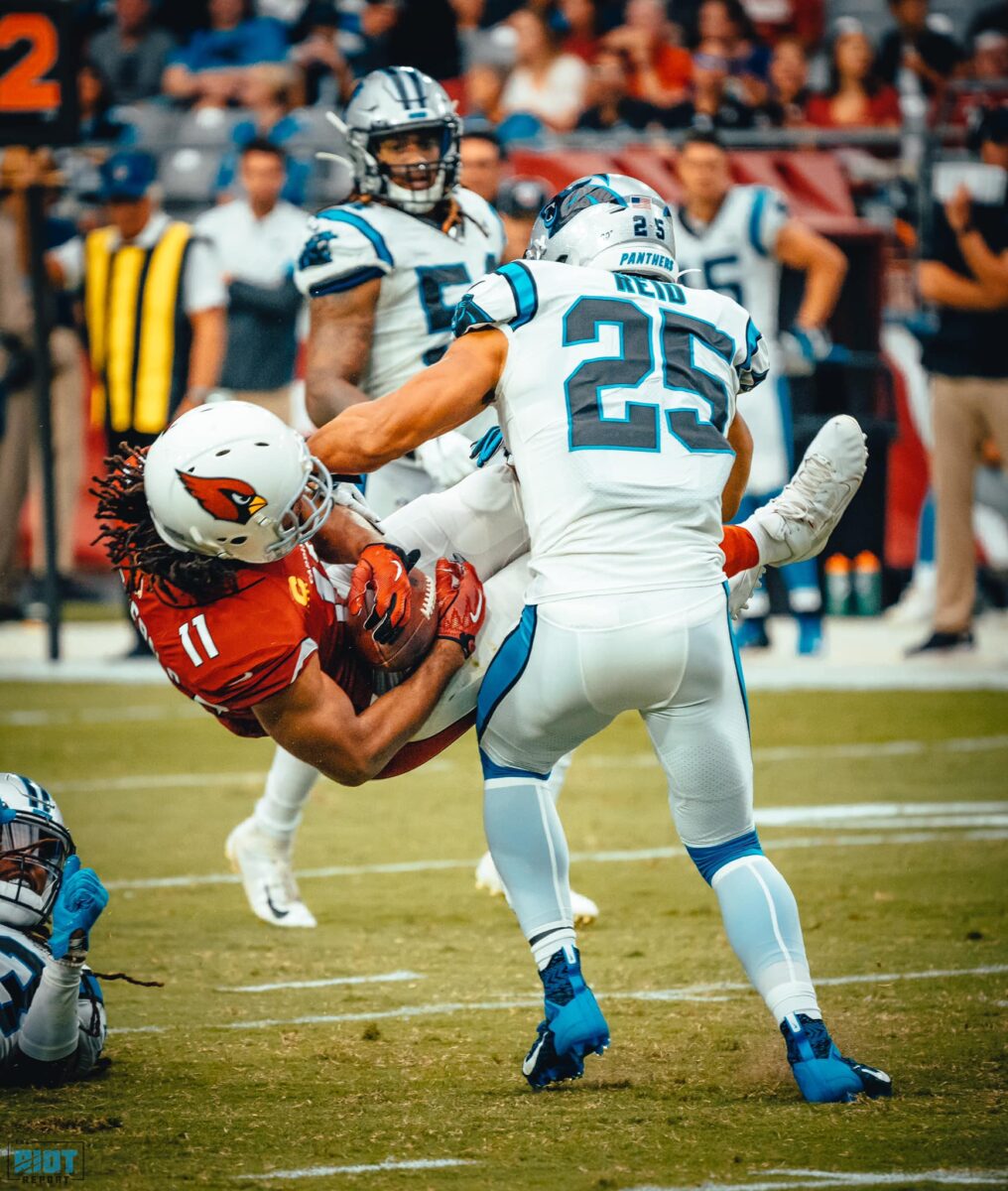 Eric Reid had something of a mixed season in 2019, as while he continued to be an excellent run defender, his use in deep coverage was far from an impressive outing and his limitations in man coverage continue to be hard to ignore at times. This doesn't mean that Reid can't be a useful part of the Panthers' defense going forward, but that if the Panthers plan to have Reid as a key piece – he only recently turned 28, after all – they will need to use him more intelligently.
The simplest way to do this is to make sure that he spends as much time as possible in and around the box, as he does his best work as a run defender and as an intermediate zone defender over the middle – his 129 combined tackles last year were the most for a safety in Panthers history. While this is never going to be the most valuable role on the defense, Reid also isn't being paid like a superstar – his $8m cap hit in 2020 is the 11th highest among safeties – and given the other moves that are likely to happen across the roster this offseason, the Panthers may well look to use him quite differently depending on the situation, spending early downs as an additional defender in the box before either rotating off the field or effectively playing as a linebacker in clear passing situations.
Given the number of potential needs this offseason, there is a chance that Reid simply gets used like a conventional box safety in 2020 – and that shouldn't be a disaster – but depending on what other moves the Panthers make, they could look to use him more judiciously going forward.
Does Tre Boston Return?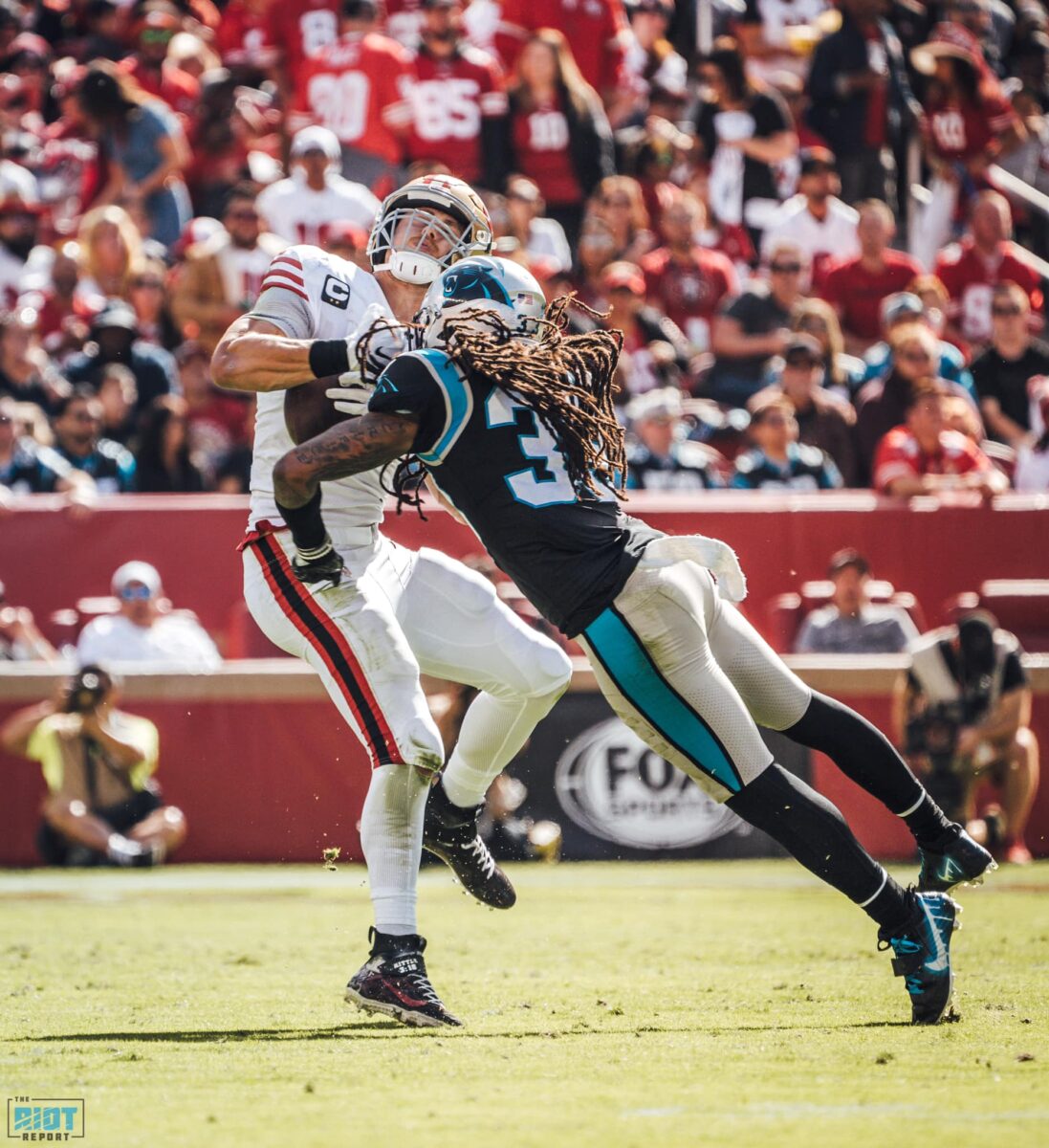 Tre Boston will be a free agent once again this offseason, and while it's hard to know exactly why he hasn't found a long-term home yet, some of it is likely to once again come back to how much money he thinks he is worth and how secure a position that effectively puts him in. Boston wasn't terrible in Carolina this past season, but he still has limitations; overall, he is likely to be viewed as a decent starter rather than as a genuine asset to a defense. This doesn't mean the Panthers won't have any interest in bringing him back, as at still just 27, he offers the potential to be a long-term starter – albeit an unspectacular one – or as somebody who can start in the short term while they develop a younger player behind him with the potential to contribute as more of a rational player in the long term, similar to the role he performed back in 2015.
Of course, this will also depend a lot on what Boston is willing to accept in terms of contracts – but if he is willing to return on a medium-term deal, that could give the Panthers a comparatively cap-friendly signing who allows them to go into the draft and the rest of free agency without having to find a starter but without tying them down to him as their starter long-term. Expect the Panthers to potentially make a number of such moves this offseason – while they will likely want to get younger and look to build through the draft, you also need a sufficient number of more experienced players to build around and to allow you develop players rather than just throwing them to the wolves.
The Other Guys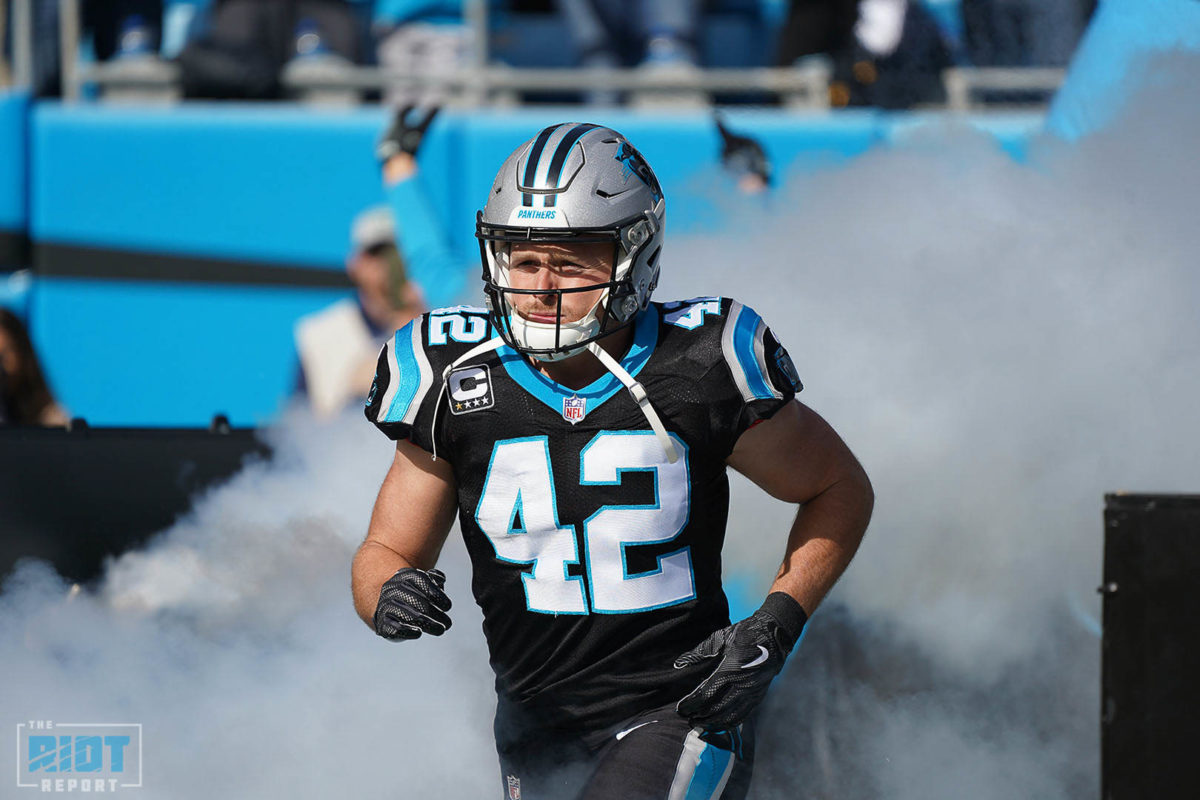 Players like Colin Jones and Natrell Jamerson are far from guaranteed roster positions next season but both are under contract on team-friendly deals; while Jamerson lost much of last season to injury, both players have showed themselves to be useful special teams contributors who can cover multiple positions and I would expect both to be given a chance to retain their roster spots in camp. It's worth noting that with both of these players able to also play nickel, the Panthers actually started last season with five nominal safeties, and if both of these players do look to retain their roster spots next season, that shouldn't be seen to eliminate the chance of the Panthers adding another safety in either the draft or free agency.
Obviously, Jones' leadership – don't forget he was named special teams captain – and relatively team-friendly cap number at $1.31m in the final year of his deal will make a difference in whether he returns next season.
Given the composition of the Panthers' safety group as things stand right now, even if the Panthers don't bring back Boston, it seems likely they will add some kind of free safety in the draft with most of their other options being more hybrid or box safeties. There is also a very real chance the Panthers look to address the box safety position as well – with Reid's game so focused around playing in the box, they don't have a logical option to play alongside Boston in obvious passing situations or to replace him were he to get hurt.
There are probably going to be more pressing needs this offseason, but this is not an insignificant one.