Linebacker
Do you know how many players have managed to record 90 solo tackles, 20 TFLs and five pass defended in a single season since TFLs became a recorded stat in 1999?
Two.
2013 Lavonte David and 2018 Luke Kuechly. That's not just good, that's generational greatness and the Panthers should be thankful every day that he wears black and blue on Sundays – the idea that Luke Kuechly had a "down year" in 2018 is a fallacy – that's enough said about that.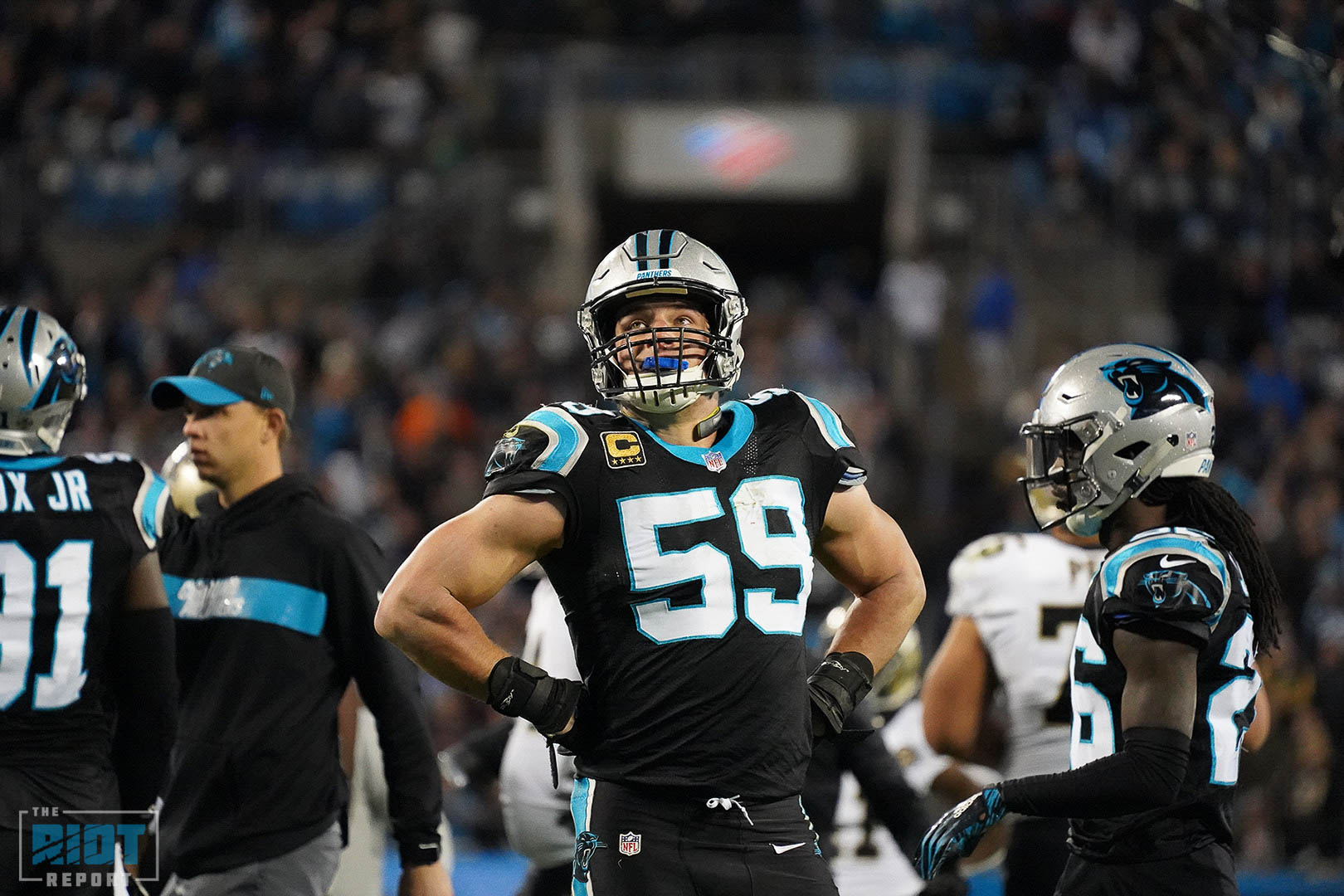 Shaq Thompson had arguably his best season as a pro in 2018, as despite missing the final two games due to injury, he posted career highs in tackles, sacks and QB hits – while he is yet to post the coverage numbers one would hope for from a player with his athleticism, he is still a significant player in coverage. Given that he is expected to be fully healthy in time for training camp, it should almost be taken for granted at this point that he is going to be asked to step into the #2 LB role alongside Keuchly as he enters a contract year in 2019 – he might not be a transcendent generational talent in the way the Keuchly is, but together they make arguably the best linebacker duo in the NFL and this should continued to be the center of strength on which this defense is built.
Where the main question lies at linebacker is what is going to happen to the #3 LB role that Thompson will vacate, as despite his production seeing a continued decline from season to season, Thomas Davis is still playing at a good level for an NFL linebacker – should he want to come back enough to take the pay cut that is undoubtedly coming, it wouldn't be surprising to see him in a reduced role for the Panthers once again in 2019.
Should Davis not return, however, another potential option has emerged for the Panthers in the form of rookie Jermaine Carter, Jr. While Carter still needs to take some steps in terms of adjusting to the speed of the NFL game, he continuously flashed during the preseason and was rewarded with a start in the Panthers' final two games in place of the injured Thompson. Moving Carter into the role would likely be something more of a risk then resigning Davis or bringing in a proven depth piece, but is a move that could potentially pay dividends. Of course, if Davis does return, the Panthers can use Carter in a similar way to how they did in 2018 thereby giving him an extra year to develop; though obviously burning through a year of his contract in the process.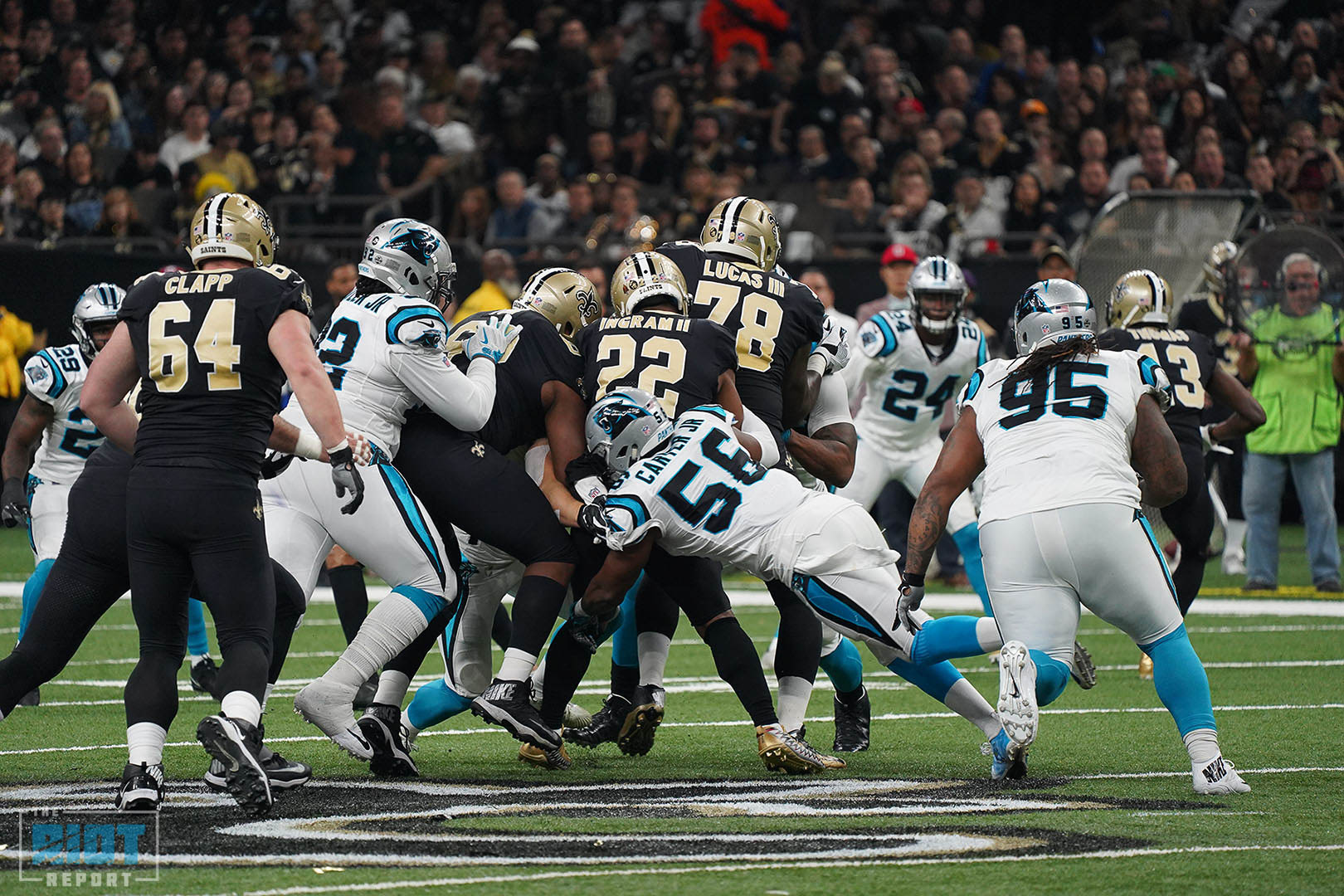 The other area the Panthers need to clarify at linebacker is the depth behind the starters, with Ben Jacobs, David Mayo and Jared Norris all hitting free agency. Depending on their market values, it wouldn't be a shock to see all three return for training camp, but having kept seventh-round draft pick Andre Smith on the roster all season, the Panthers may well look for him to establish himself as the main depth piece at outside linebacker before the season starts, possibly allowing the Panthers to go with just six linebackers during the 2019 season.
Of the three pending free agents aside from Davis, Mayo appears the likeliest to head for greener pastures, having spent the past four seasons as the primary backup. While Mayo is an decent linebacker, his playing time over the past two seasons has exposed his limitations in coverage and he should not be considered a contender to assume the #3 LB role. Should he sign elsewhere, the Panthers should be in a better situation depth-wise than they were upon the departure of AJ Klein, but it isn't completely out of the question that they might look to the late rounds of the draft to add some more option to compete for the backup linebacker positions.
If Davis leaves and the Panthers don't feel comfortable in Carter, it would be somewhat surprising to see them invest significant cap space on a free agent signing give the other needs unless they feel Carter really isn't ready, but should Davis retire and with Thompson in a contract year, there is also a scenario where linebacker gets some attention as early as the second day of the draft – especially if someone high up the board falls.
In short, if Davis resigns, expect little change beyond the final couple of linebacker spots this offseason, but should he depart, the Panthers' assessment of Carter's play will become all-important – depending on how they feel about Thompson long-term, this could mean the position may be seen as a much more serious need than it has been for the best part of half-a-decade.
Up Next: The Back Seven