Safeties
The Panthers have seen an awful lot of change at safety under Ron Rivera: Sherrod Martin, Charles Godfrey, Haruki Nakamura, Quintin Mikell, Mike Mitchell, Thomas DeCoud, Roman Harper, Kurt Coleman, Tre Boston, Mike Adams and Eric Reid have all had seasons with at least 10 starts over the eight seasons that Rivera has been in charge. It is hard to have success with this rate of turnover, and establishing a pair of reliable starting safeties should be seen as one of the key objectives for the Panthers this offseason.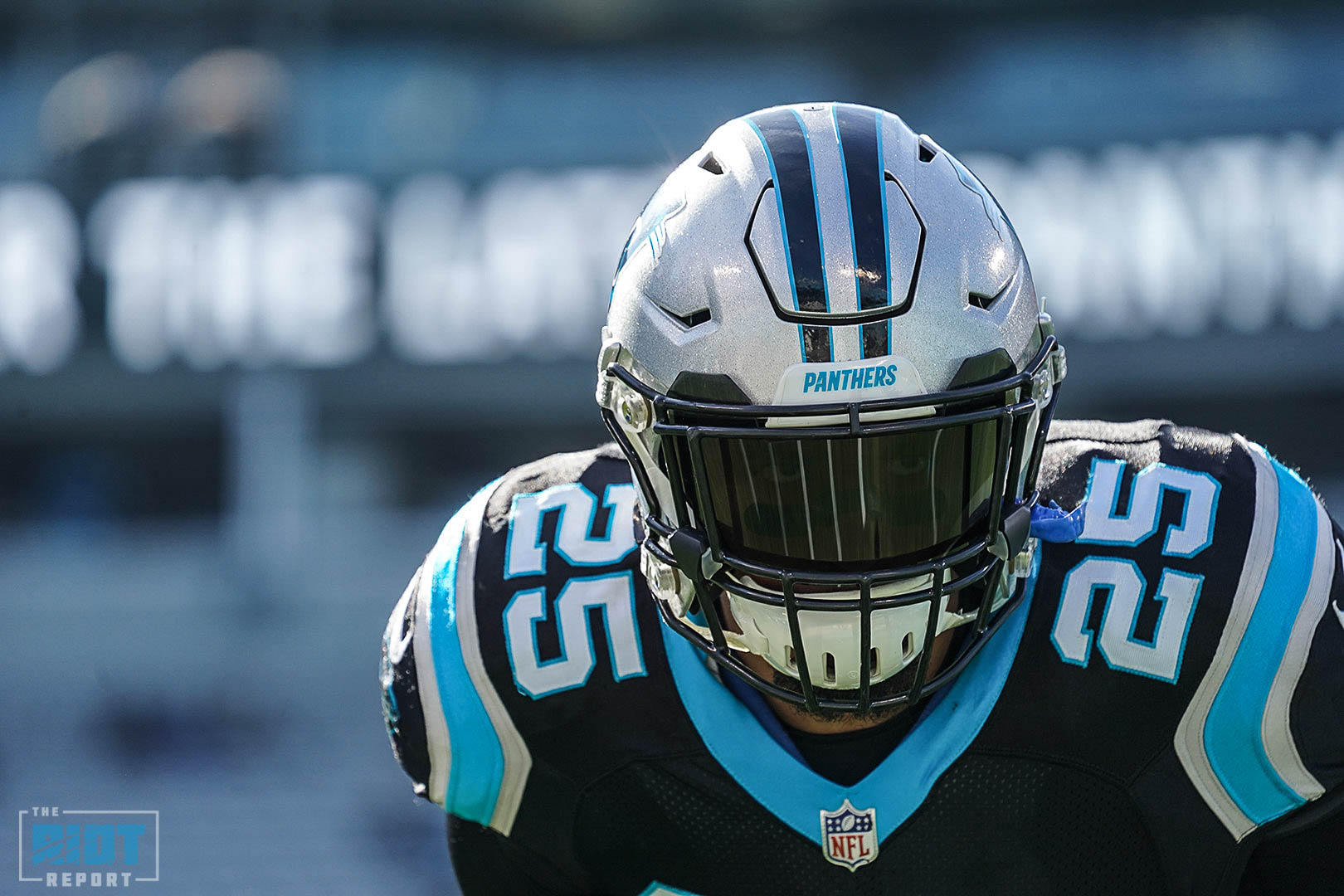 One potential starting point is Reid, who played well for the Panthers in his 13 starts this season and whose play is only likely to improve if used more consistently as a box safety as he was in San Francisco. Because of the Panthers lack of a clear deep safety option in 2018, Reid was forced to spend a reasonable amount of time as a deep safety, something that he is far less suited to; in order to get more out of him in 2019, it has to start with using him more effectively. Of course, this relies on the Panthers resigning Reid, and while they have reportedly started to reach out regarding a contract extension, this is far from a forgone conclusion. It is hard to know what Reid's value is, and the Panthers will have to pay him more than they did this season if they want to keep him around, but Reid is a very good safety, and given the Panthers need at the position it would certainly make sense for him to be back in Carolina blue in 2019.
If that does happen, however, it could spell the end of their time in Carolina for both Mike Adams and Da'Norris Searcy. Adams play has continued to decline in 2018 – not surprising for a player of his age – and at this point he really should be viewed as a depth piece. For Searcy, his season was almost completely lost to injury, but given that the Panthers would save $2.9m by releasing him, it is hard to imagine his position is hugely secure. They may keep him into training camp in case of an injury, but unless they let both Reid and Adams walk in free agency and don't bring anybody new in, it would be hard to image Searcy being a part of this defense going forward.
There are two other safeties who the Panthers need to make some sort of decision on: Colin Jones and Rashaan Gaulden. Jones is a pending free agent, and while he isn't an NFL starting safety, his ability to play nickel and his value on special teams means that he is probably going to be somebody the Panthers want to bring back – you don't often let team captains walk, especially ones that can be brought back at a relatively minimal cost. There is, of course, a ceiling value to what he offers, but unless he wants a significant boost in salary and there is somebody else who is willing to offer it to him then it seems likely he will be back with the Panthers next season.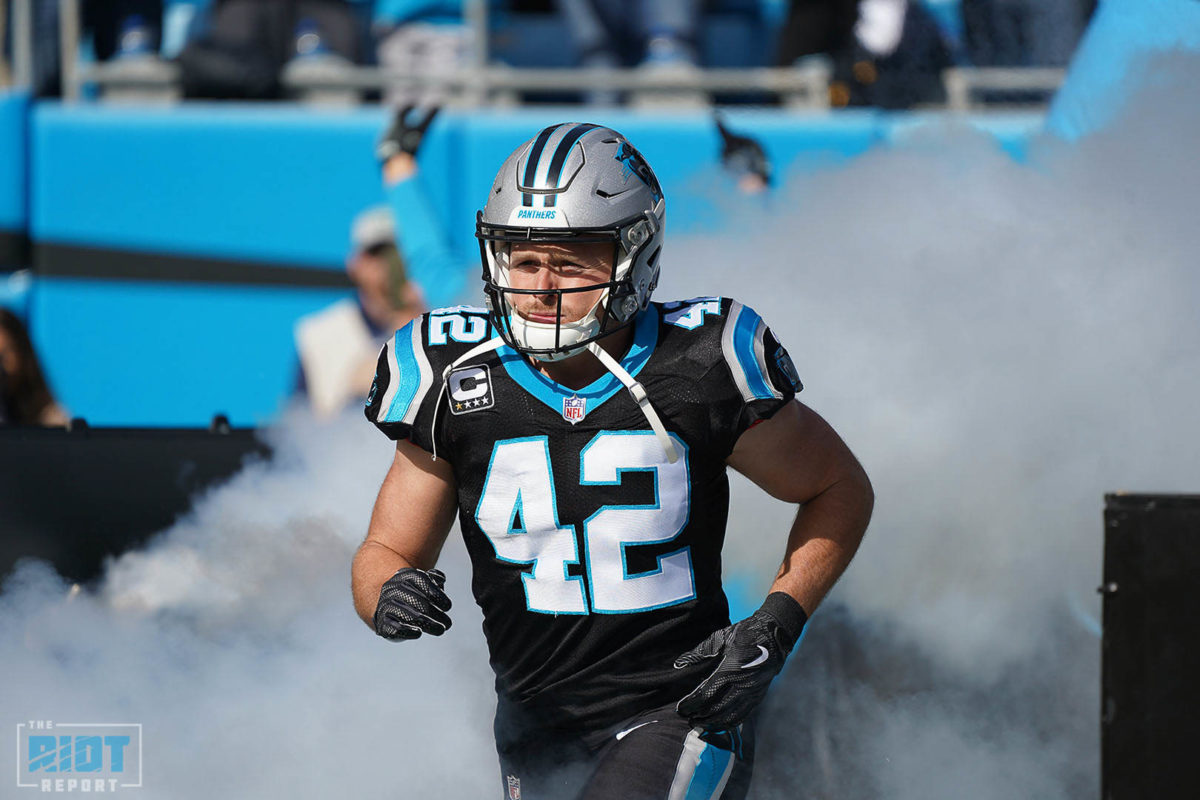 Possibly the hardest decisions the Panthers will have to make regarding the safety position will revolve around Gaulden. Having spent a third-round pick on him in 2018, the Panthers likely wouldn't want to move on from him just yet, but given the lack of other deep safeties on the roster, the Panthers will have to make a decision as to whether they look to bring in somebody to start over Gaulden, to compete with him for the starting job or to be his backup. The Panthers defense has historically looked to use a lot of single-high safety looks, and trying to use box safeties to fill this role as they did in 2018 is not a good idea.
What this means is that they need to be really honest with themselves about where Gaulden is – if he isn't ready to be a clear starter, the Panthers need to bring somebody in who they think can be. They don't have the cap space to fix all of their problems in free agency, so some of the answers will have to come in the draft – the Panthers drafting a deep safety in the first few rounds for the second year running really shouldn't be ruled out. Gaulden might end up being the eventual starter, but it is hard to say that he should be at this point given the lack of tape he put out in 2018 – even despite the lack of other strong options for the Panthers.
As with the offensive line, safety has been something the Panthers have tried to repeatedly tape together under Rivera – while that isn't necessarily anything to do with him, they do need to accept that in order to get any sort of consistent production from the position, they are going to need to bite the bullet and commit either some cap space or some draft assets to the problem – maybe both.
Up Next: The Specialist Of All The Teams