As we begin to move from 2018 into 2019, we've been taking a look at what went wrong in a disappointing 7-9 season and how the Panthers can fix it going forward – first, we examined the coaching, from Ron Rivera to Eric Washington and how they failed to set the team up for success; then, we took a look at the offense and what position groupings need to get better as the team heads into free agency and the draft.
Now, we turn to the defense.
There is an awful lot that is still in the air surrounding the Panthers this offseason, but one thing that is almost certain to happen is that Eric Washington's days as a defensive play caller for the Carolina Panthers are over – at least for now. One of many challenges this will create for the Panthers is that they will need to separate the issues on defense into ones that were down to the design and calling of the defense and those which are due to the limitations of the defensive personnel. So where do the Panthers stand on defense, and what are their sensible options likely to be going forward?
Defensive Tackle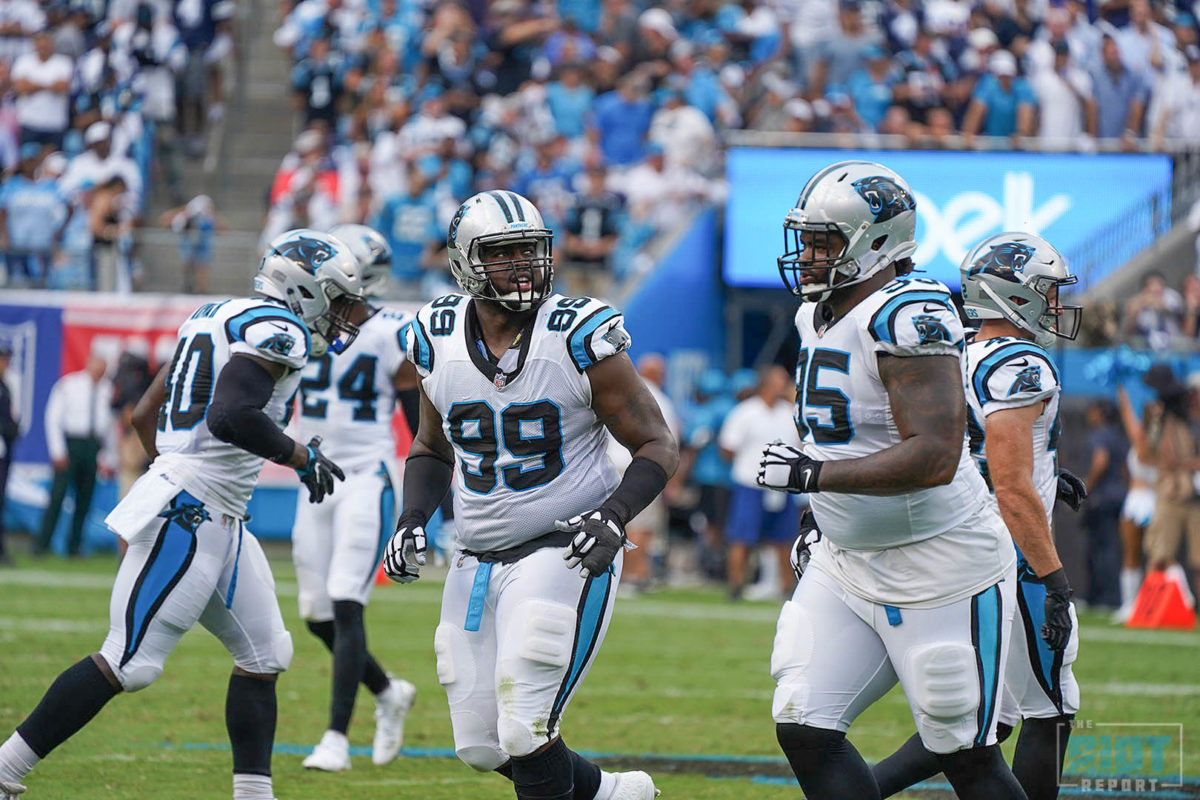 Kawann Short had the fewest sacks and tackles since his rookie year and the fewest QB hits of his entire career in 2019; he also played really well and is a foundational piece on defense. That is not to say that he played his best season as a pro, but as only two defensive tackles had more tackles-for-loss and QB hits on a per-game basis than Short this season – Aaron Donald and Geno Atkins – it is probably fair to assume that he will be a major part of what the Panthers do defensively in 2019.
As with Kawann Short, Dontari Poe had one of his worst statistical seasons as a pro, posting ten fewer tackles than his previous career low of 27 and equaling his career worst with just three QB hits. In fact, Short and Poe saw a 63% decrease in their combined QB hit totals from last season, despite their TFL numbers increasing by 45%. While hard to say with complete certainty, this suggests that their lack of pass rushing success was more the result of scheme than the unlikely possibility that both players saw a dramatic drop-off in their ability to rush the passer. Dontari Poe might not have been a huge difference maker in 2018, but given his play to that point, it seems sensible to expect him to be the start alongside Short going forwards.
The big questions at defensive tackle, however, are more regarding the depth players and not the starters. Kyle Love has had another solid season and the Panthers will likely want to bring him back, but there is obviously going to be a limit on how much they are willing to pay a 32 year-old third DT. Given Love's age, the Panthers may also look to explore the low-level DT market in order to give them some options in case of injury or decline in his level of play; nothing can be taken for granted in the NFL, but it would be something of a surprise not to see Love back with the Panthers.
But the Panthers' DT depth is a little more complicated than just that.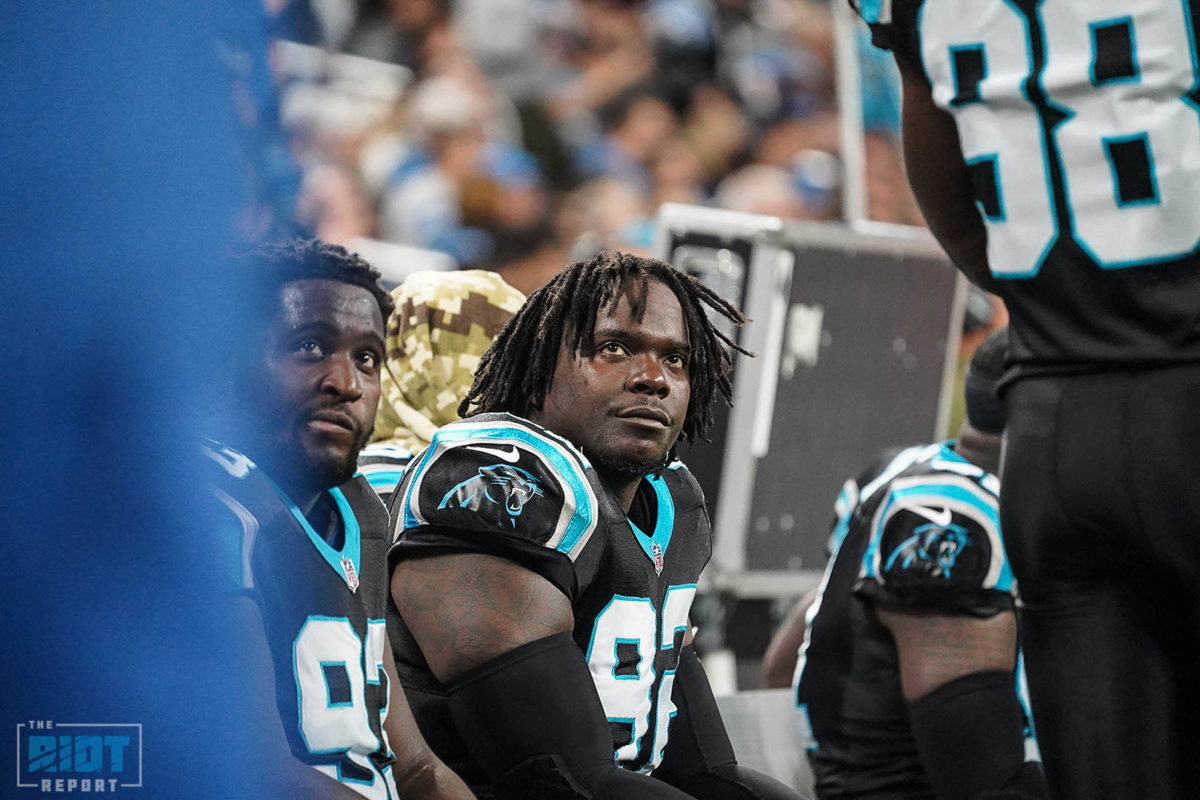 The Panthers have a real problem with Vernon Butler, with the former first-round pick being a healthy scratch twice this season while totaling just 19 tackles including 0.5 sacks. However, the problem the Panthers have is actually not to do with Butler's level of play, but rather how they are going to use him going forward. Kyle Love has always been something of a run stuffer, with Love being viewed as the natural rotation piece for Star Lotulelei in previous years and Dontari Poe as the 1-tech in the Panthers' 4-3 scheme. The issue with this is that Vernon Butler is 330lbs, and their continuing use of him as a 3-tech really doesn't make any sense.
This can be seen in how teams look to defend Butler and Love when they are on the field together – often looking to double Butler and single Love. Kyle Love deserves a lot of credit for his play, but part of the reason why he has been able to be as successful as he has over the past couple of seasons is because Butler has been attracting consistent double teams. Butler does need to improve, and it would be a surprise to see his fifth-year option exercised this offseason, but he can offer genuine value when used in rotation with Poe as a 1-tech. He might be an easy scapegoat as a symbol of the Gettleman regime, but of defensive tackles over 330lbs last season, Butler ranked tenth in sacks, ninth in tackles and third in QB hits behind only Damon Harrison and Akiem Hicks.
He might not be the star the Panthers hoped he might become, but he's not a bust either.
The Panthers may add a defensive tackle in free agency or in the later rounds of the draft as they did last season, but it is unlikely to be a major need. If the production doesn't improve with new defensive playcalling next season then that's another matter, but it is hard to point to talent as a reason for the Panthers' lack of interior pass rush in 2018.
Up Next: The Edge Of Tomorrow