The Panthers are now in a new era, with a new Head Coach and new coordinators, and what is going to eventually be a new roster. Over the coming months, there are going to be an awful lot of conversations, both at Mint & Morehead and around the Carolinas, about what the Panthers should do in free agency and the draft, but in order to understand what the Panthers should do, it is first necessary to understand where the Panthers stand from a roster perspective.
You can't buy the groceries without knowing what's in the cupboards.
This is especially important if the Panthers are going to rebuild – while this opens up the Panthers to using the draft and free agency to build talent rather than simply to cover a leak that springs up, it is important to know what you have available at each position in order to inform how you look to amass talent. With that in mind, over the coming weeks, we'll be going through each position on the roster and examining who the Panthers have, who they might have, and where that leaves them entering the offseason. Check out the previous iterations below:
Our breakdown of the Panthers' roster in preparation for the draft continues with the cornerbacks – this is one of the positions that is in the most flux this offseason with three of the Panthers top four cornerbacks hitting free agency this offseason. While it seems unlikely that all three come back, exactly what the Panthers do in this regard this offseason is still far from clear.
So what are their options?
What Happens With Bradberry?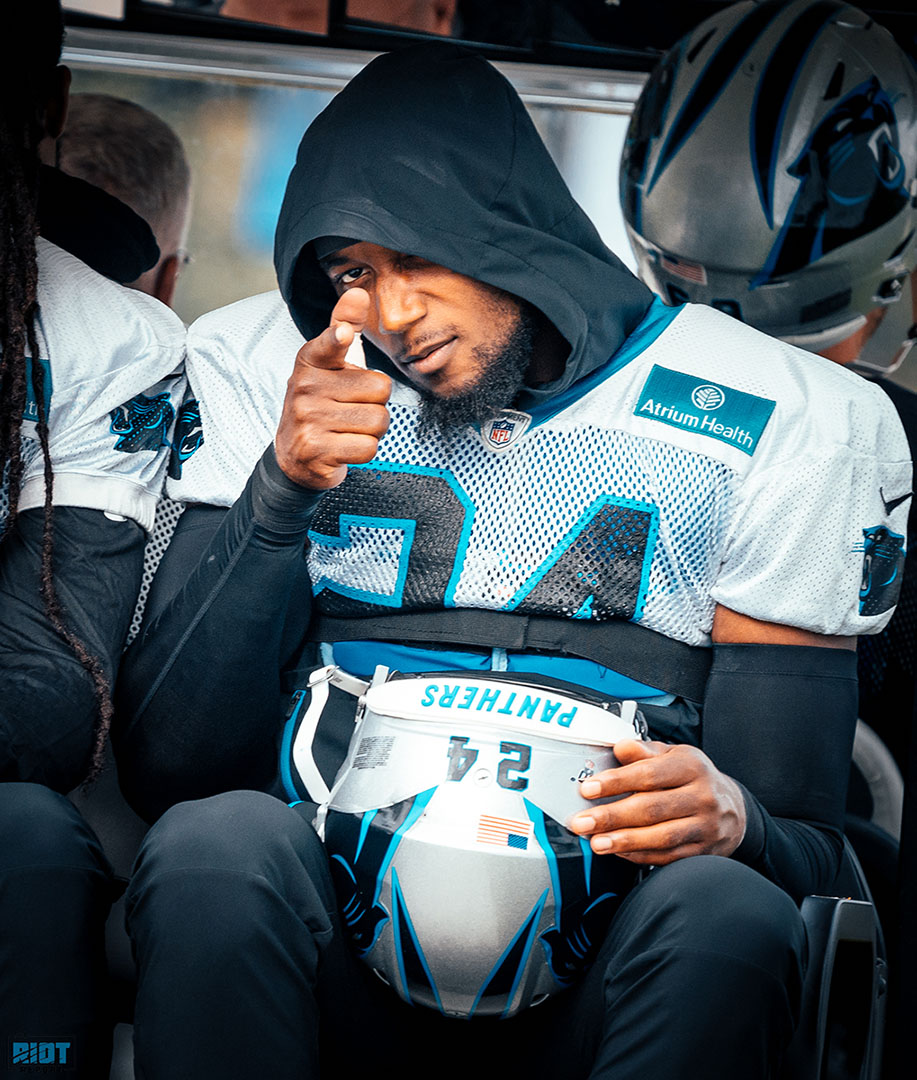 If the Panthers want to make a serious run at a title in 2020, that almost certainly means bringing Bradberry back – they are unlikely to be able to find a cheaper replacement anywhere near his level in free agency; while there are some good cornerbacks in the 2020 draft class, the history of cornerback rookies is one of adjustments rather than immediate elite play, with a few notable exceptions.
However, if the Panthers' priority isn't being as good as possible in 2020, but rather building towards being a consistent competitor in a few years' time, maybe bringing back a cornerback on a long-term deal who will start next season at 27 isn't the best decision. This isn't a hit on Bradberry – he absolutely deserves to be paid – but unless his market value is much lower than expected, there is a chance that the Panthers would be dedicating a lot of cap space on a #1 cornerback who will be well past his prime by the time the Panthers are back competing in January again.
The Panthers likely want Bradberry back and this is not a decision that has a clear right or wrong answer – but there is a real chance that the Panthers aren't able to justify bringing Bradberry back at whatever price he might garner, including the franchise tag that will likely be north of $16m per season; whatever decision the Panthers do make in this regard will likely go a long way to determining what happens further down the depth chart at cornerback.
Donte Jackson Will Be Back – For Now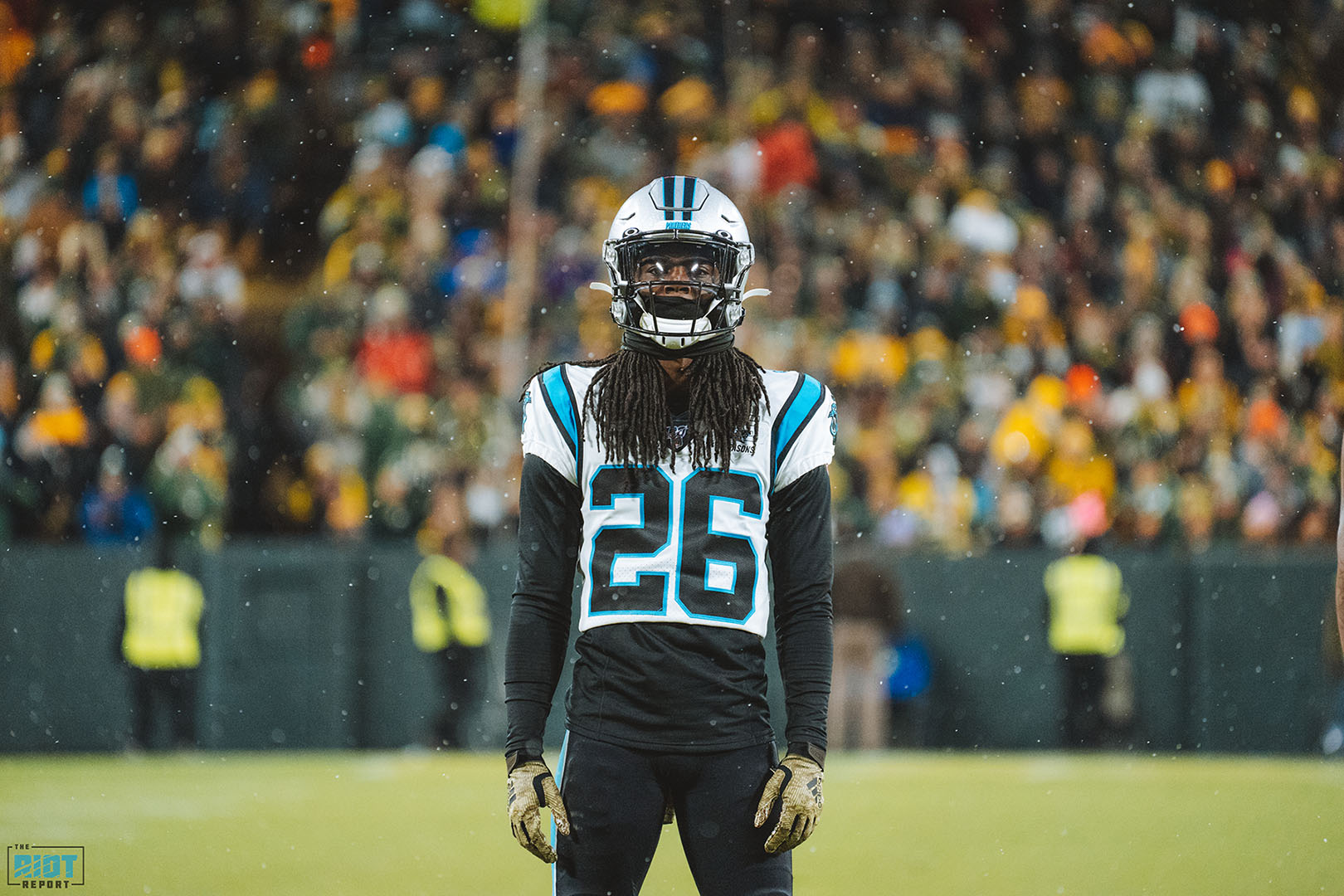 Jackson didn't have a great second season, and while some of this was due to the inability to fix some issues that were also present in his rookie season, there is also an argument that the Panthers' defense hasn't been putting its' players in great positions to be successful since Sean McDermott left. While Jackson does need to bounce back somewhat in order to justify his role in 2020, he still shows a lot of nice things to merit continued faith.
This could be a really big season for Jackson and an example of where the rebuild could require some patience. Jackson needs to be given a chance to start outside once again, and to show that he can be a starting quality cornerback at the NFL. While his game is likely to continue to be a mixture of great plays and the occasional frustrating error, the balance between those two is likely something that Matt Rhule and Phil Snow will want to keep an eye on. If Jackson is able to limit the negative and continue to show the positives, it seems likely that he will be a starting piece on this roster going forward, but if Jackson struggles again in 2020, then with his contract being up at the end of the 2021 season, the Panthers might start looking to move on from him.
Up Next: Should the Panthers Bring Back Ross Cockrell?